What Are The Pros And Cons Of Vinyl Click Flooring?
By Lisa Hobbie Created: December, 2021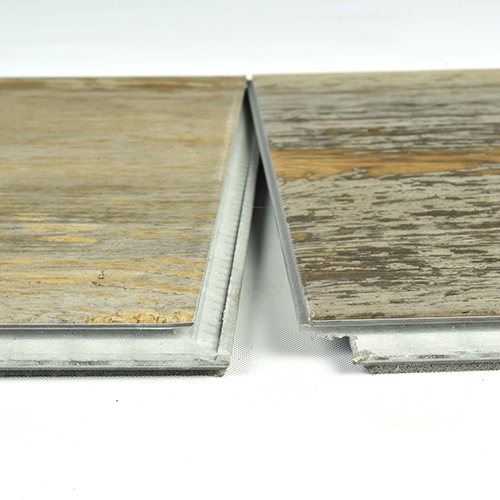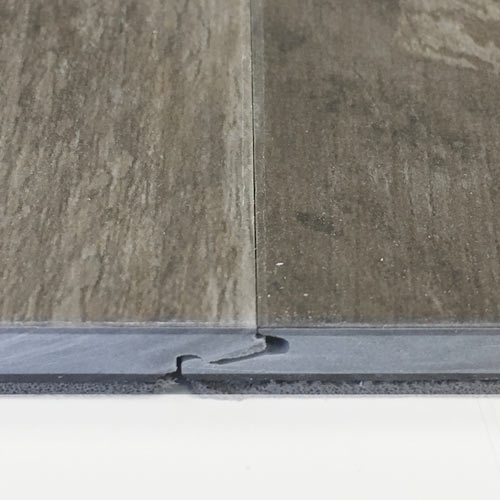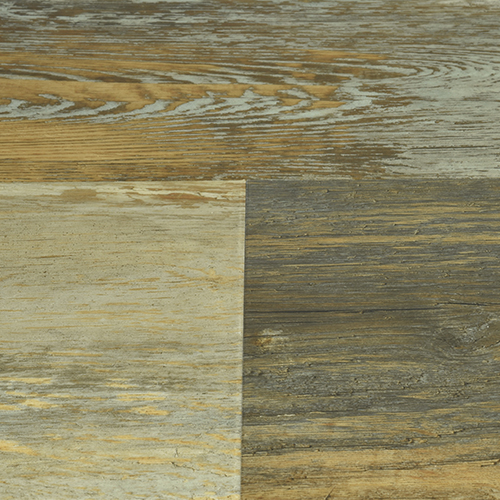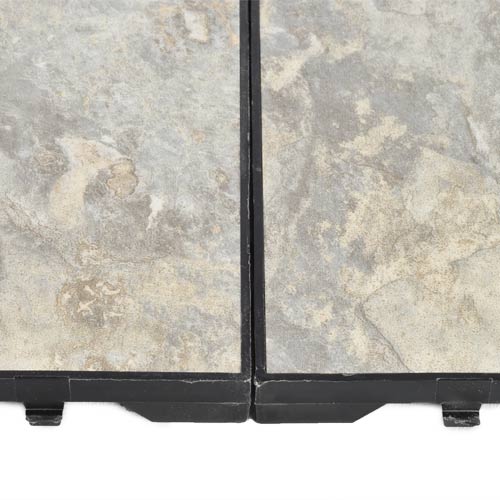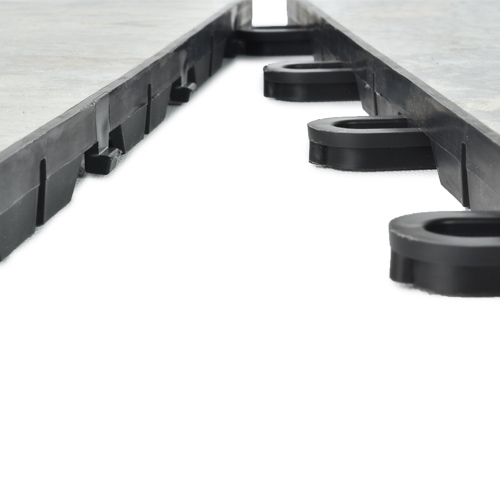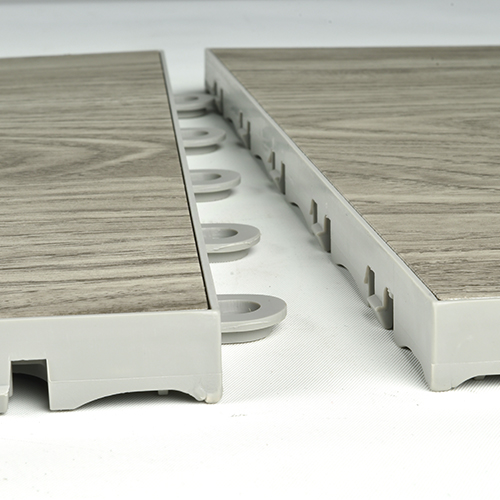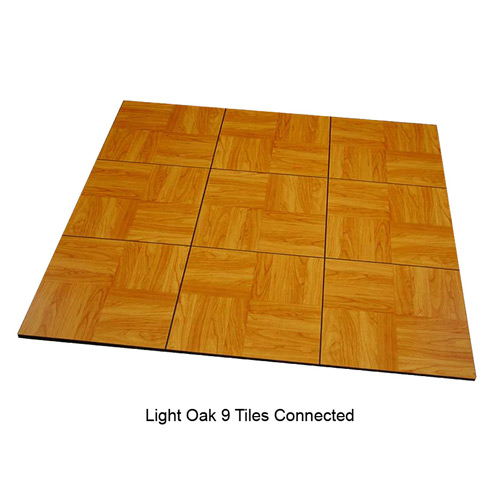 LVT vinyl click flooring locks together securely for a relatively fast, easy, and reliable installation. It is durable, versatile, water resistant, attractive, and long lasting.
Luxury vinyl click flooring has many pros and a few cons, including the following:
PROS of Vinyl Click Flooring
Durable and long lasting
Achieve the look of natural wood for a fraction of the cost
More resilient than laminate and hardwood
Easy and fast to install using the click lock installation method
Easy to repair a plank or area of the floor
Eco-Friendly
Low Maintenance
Many styles, colors, and plank sizes available
Waterproof or water resistant
CONS of Vinyl Click Flooring
Surfaces cannot be refinished
May not look as luxurious as certain hardwood varieties
Some surfaces can be easily scratched or scuffed, depending on the wear layer
Some surfaces may not be UV protected and may fade over time
The vinyl click flooring products at Greatmats are second to none. Installing them is a breeze, they look anything but cheap, and they are suitable for anything from a kitchen or bathroom to dining room or bedroom.
5 Popular Vinyl Click Flooring Products
These five products are attractive, durable, reliable, and robust. They are suitable for many different applications, and they are designed to last in a variety of settings. They each deliver some fabulous features and benefits, as well.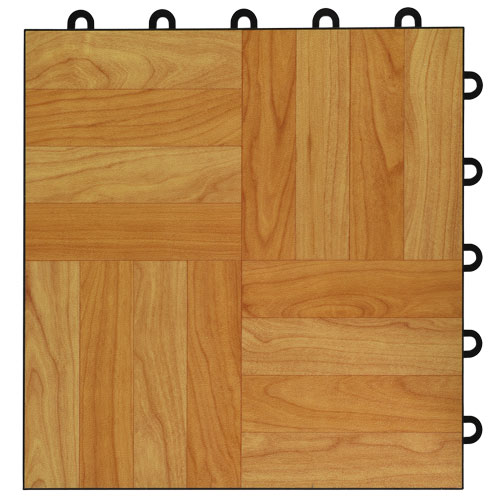 Max Tile Raised Floor Tile is a raised modular flooring product that is easy to install by clicking the tiles into each other. It's a faux wood solution that can withstand water and moisture, and it will outperform and overdeliver.
Max Tile allows for air and water flow beneath it which reduces the potential for mold, mildew, and bacteria. It boasts a commercial grade vinyl surface that delivers the look of a shiny hardwood floor - without the high price tag, maintenance, and vulnerability that hardwood is often known for.
This flooring is designed for repeat installations, and it will stay in place beautifully for permanent installations.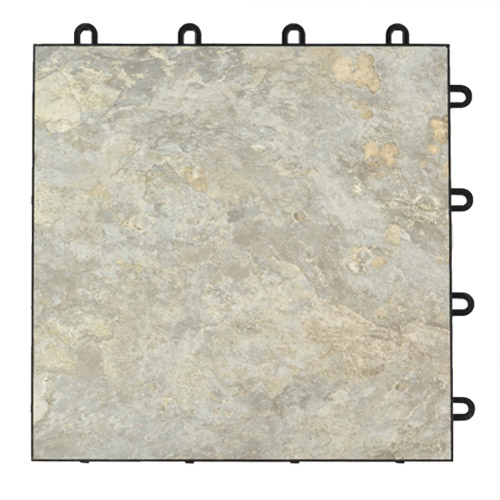 TileFlex Floor Tile is another wood grain vinyl click flooring product that delivers the look of an authentic wood floor, and you will never need to sand or refinish it. It is waterproof, affordable, and raised to allow air and water flow beneath it.
It is simple to clean, and it requires very little maintenance. The modular design allows for an adhesive-free installation process, and it comes in a variety of colors from light parquet to redwood, as well as different designer finishes. This permanent flooring solution can also be used for limited temporary settings.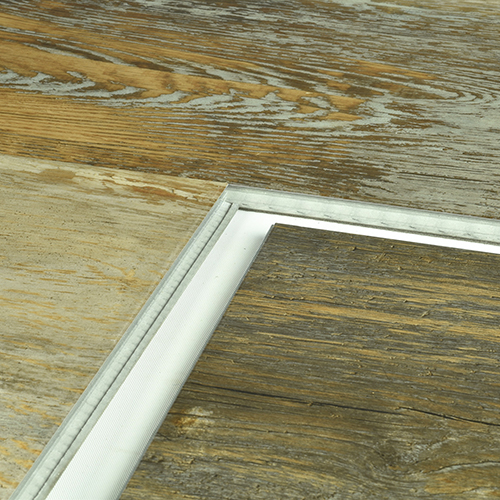 Cottage Tour Laminate SPC Flooring is a super attractive floating vinyl click flooring option that has the look of aged, reclaimed wood. It is phthalate free, Floor Score certified, pet proof, and kid proof.
This solution boasts reclaimed wood graphics in gray and brown varieties. It also comes equipped with a robust 1.5 mm sound control underlayment. It also offers a limited 35-year manufacturer's residential warranty.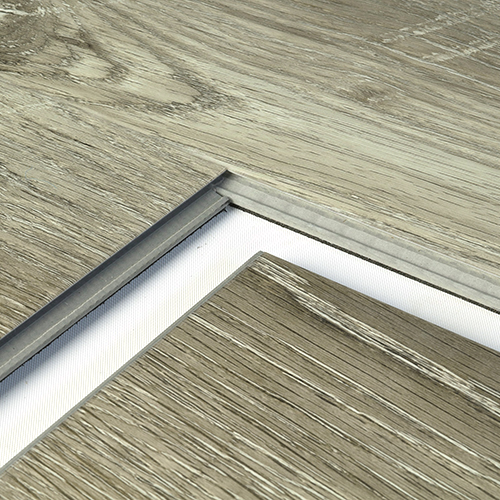 Manhattan Edge Laminate SPC Flooring is a waterproof solution that is durable, eco-friendly, GreenGuard certified, and low maintenance. It's easy to install and features random length planks that are 9 inches wide and 7.5 mm thick.
This low maintenance product is available in contemporary and stylish colors like grays and tans. It is phthalate free and offers extreme strength and scratch resistance. It also has painted beveled edges and is accompanied by a limited 35-year manufacturer's residential warranty.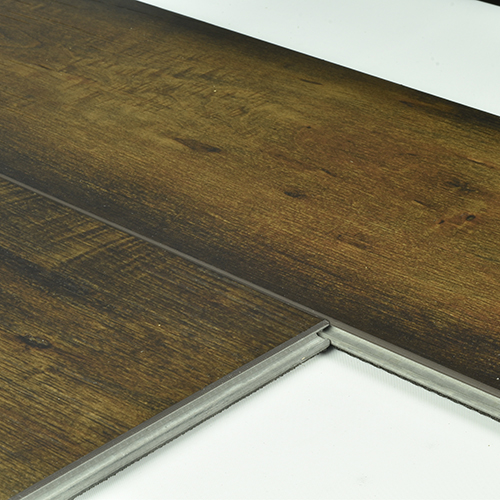 Stock House Laminate SPC Flooring is a water resistant product with Rigid Core Technology and a country pub appearance. This aged, reclaimed oak wood alternative has a 30mm wear layer and wire brush texture with painted beveled edges. It's a Green Guard Gold certified product that is a clean option for home, cabin, cottage, bathroom, or commercial settings. It carries a limited 35-year manufacturer's residential warranty.
Greatmats - For The Best Vinyl Flooring Products Available Anywhere!
The products featured here really are truly top notch. They deliver some fabulous features and benefits, including the best aesthetic appeal, durability, longevity, and performance found anywhere.
If you have any questions about the highlighted products, the friendly and knowledgeable staff at Greatmats is ready to provide you with all of the information you need. They can answer your questions and assist with ordering. They can even help you decide which flooring solution would look and perform perfectly in your space.
When you're ready to purchase flooring, let Greatmats go to work for you. No matter which product you choose, when it comes from Greatmats, you know you're getting the best service, quality, pricing, and warranties - guaranteed.