Professional Home Ballet Dance Flooring - Timmorie Freeman Testimonial
By Brett Hart Created: July, 2020 - Modified: September, 2022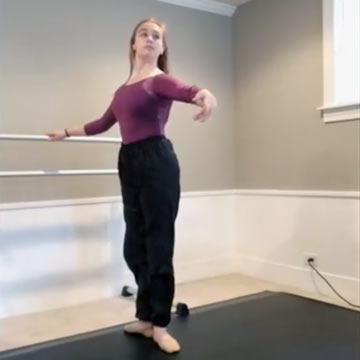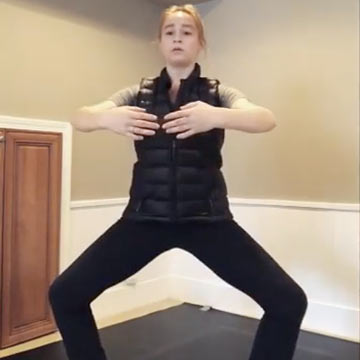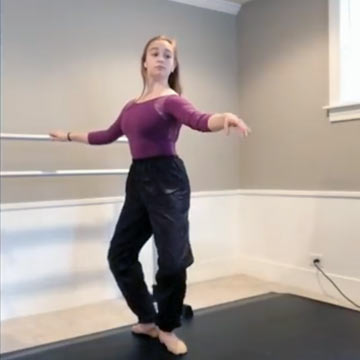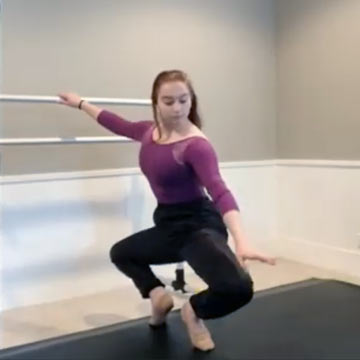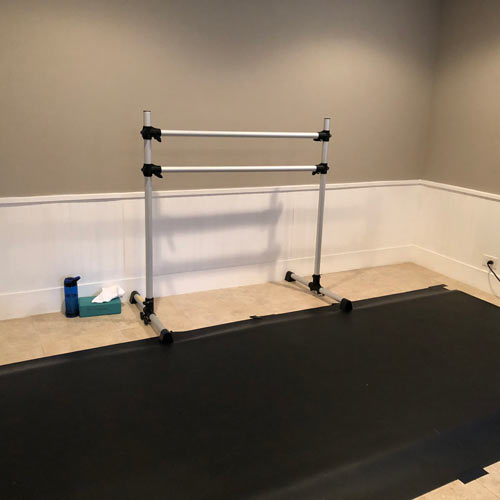 Professional ballet dancer Timmorie Freeman has been training in ballet since the age of 10 and has spent the last 2 seasons with City Ballet of San Diego. Having also trained across the U.S., Italy, Austria and Germany, she is one of the first Americans to live and train in Havana, Cuba, at la Escuela de Ballet "Fernando Alonso."
When the COVID-19 pandemic broke out in the U.S., Timmorie found herself in need of a home studio. Her usual flooring providers were overwhelmed at the time, leading her to discover Greatmats and was impressed by the helpfulness of her Greatmats sales representative.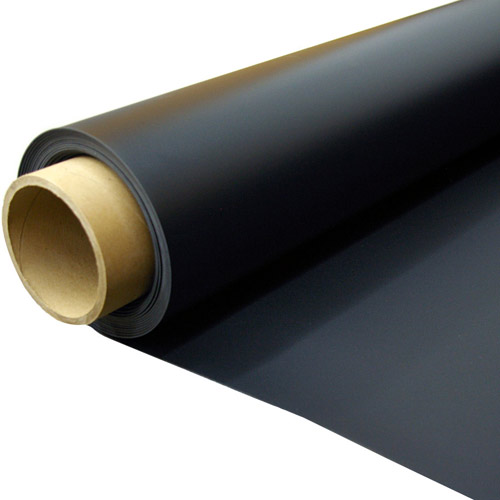 Starting with Rosco Adagio marley
over a tile floor, and a yoga mat in her home studio, she quickly realized she needed more support and returned to Greatmats for its Dance Studio Elite subflooring system, which consists of a layer of plyometric rubber, covered by a layer of modular court tiles - on which the marley was laid for a finished performance surface.
"The marley is great," she said. "It's a good quality and not too slick. The subfloor most closely resembles being in a studio. Any pains I had from dancing on tile were eased within one class on the subfloor. I can jump, turn and dance without worrying."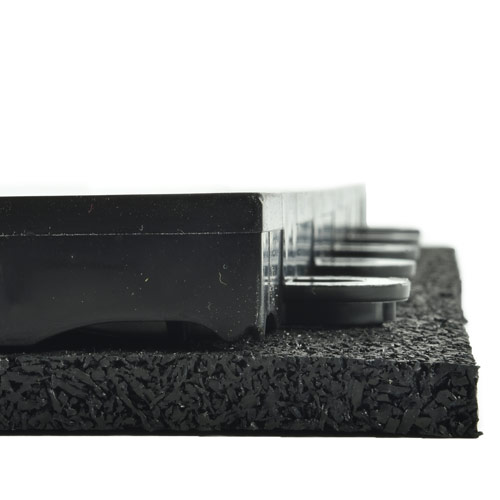 Taking intensive online classes through Ruth Page School of Dance throughout the social distancing period, Timmorie has been able to continue to hone her dance skills.
"My flooring has been working really well," Timmorie said. "It's also great for me to be able to demonstrate full out when I teach my students online."
"I think it's fair to say that COVID has affected everyone's training fairly drastically," she added. "I never expected to be dancing from home for 4-5 months. I hope that as dancers, we've taken this time to realize how lucky we are. We get to move, dance, express ourselves, and exist in this special place of communication. I know for myself, this experience has been an opportunity to reflect. When I get back to a studio, whenever that may be, I want to remain grateful. This has all been so humbling and I think it's important for us to carry all we've learned with us.
"I want to thank Greatmats for being so responsive and helpful during this time. All of my questions were answered and the flooring arrived so quickly."
Timmorie Freeman
Ruth Page School of Dance
Chicago IL 60610