Rubber Flooring Roll Geneva 1/4 Inch Colors 10 LF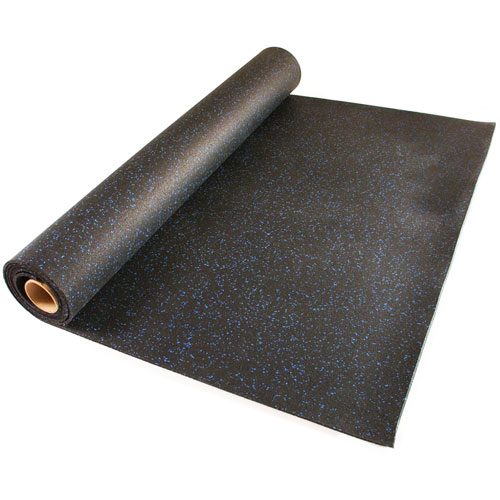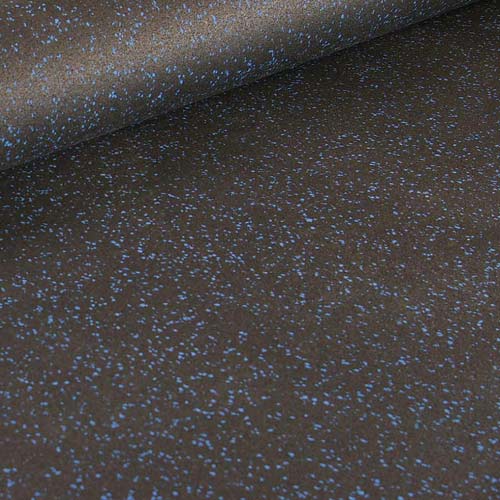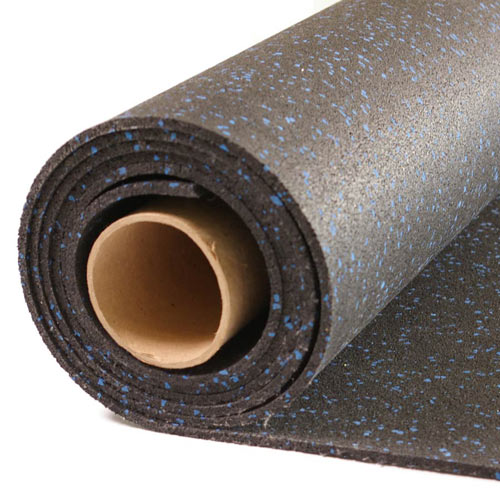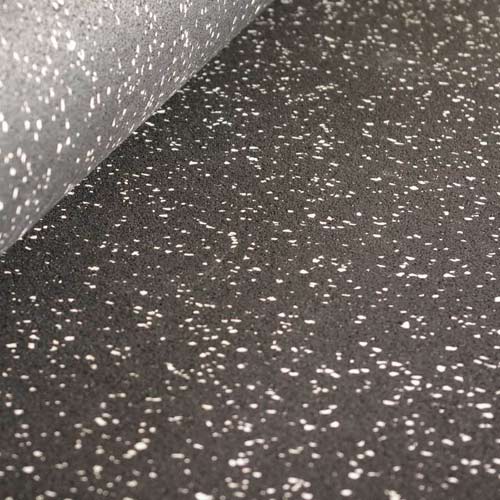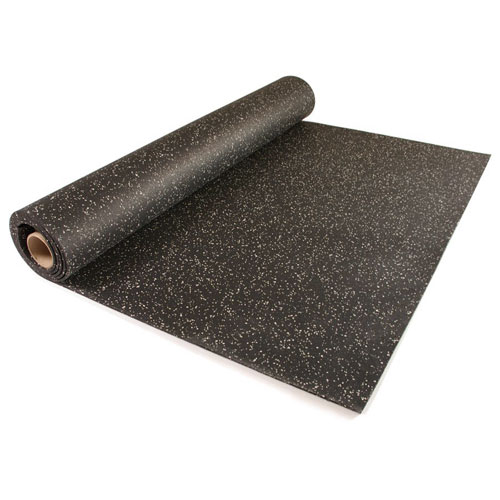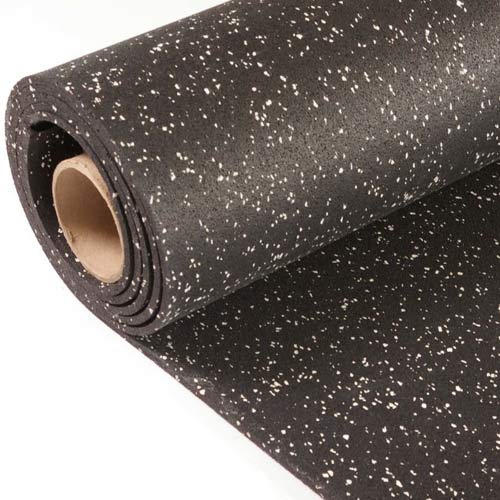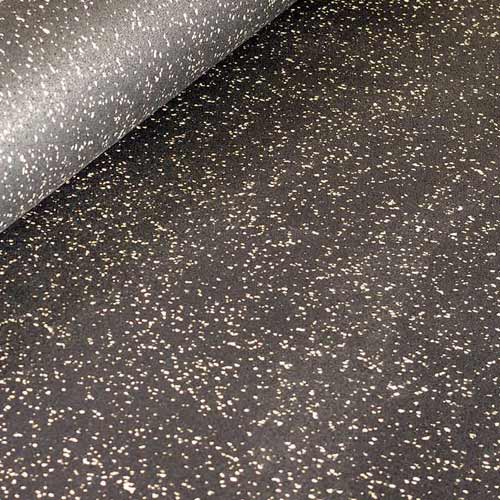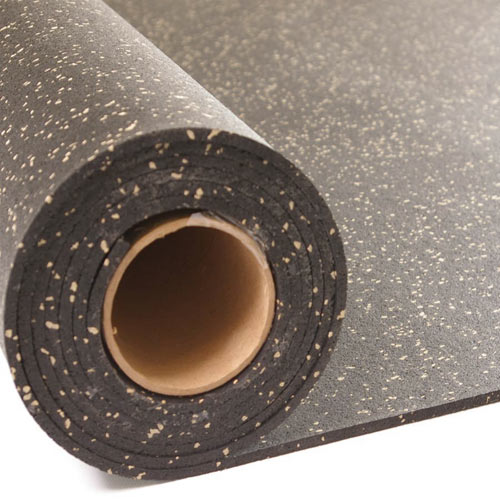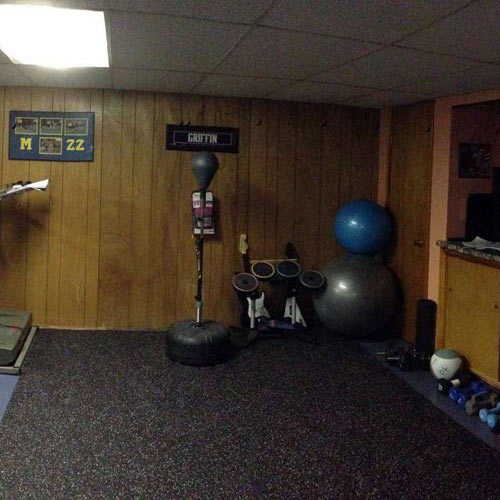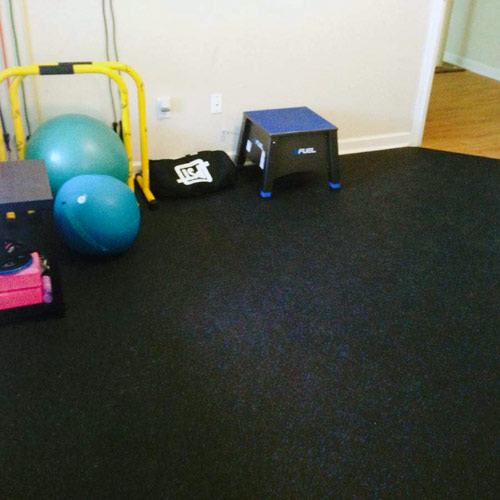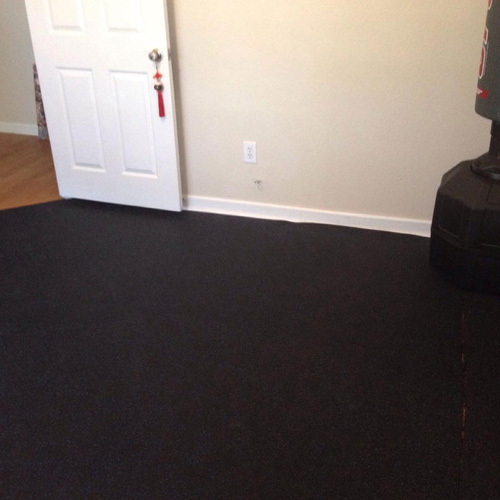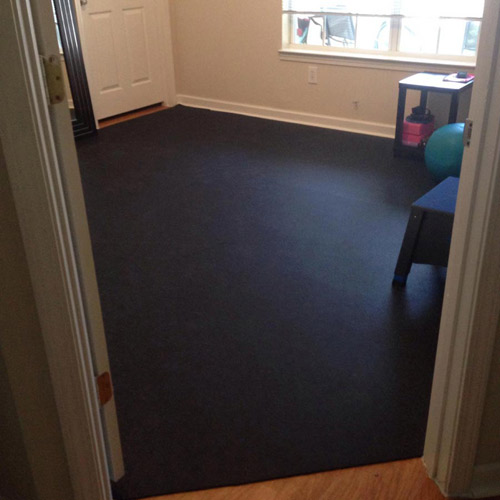 Ships ground to your door
Durable athletic gym and exercise flooring
Easy installation, no adhesive required
$137.64
/roll
(You Save 20%)
Call for Better Price on Volume Orders
(1 Reviews )
Ships Out: Estimate 2-4 Weeks on Average

Red

Blue

Eggshell

Green

Tan
How Much Flooring Do I Need?
Lead times may vary based on color selection and quantities. Please call for availability.
VIDEOS
1/4 inch 4x10 foot Rubber Flooring Roll Features and Benefits
Rubber Rolls Install Video
Rolled Rubber Flooring Features and Benefits
TOP FEATURES
Ships ground to your door
Durable athletic gym and exercise flooring
Easy installation, no adhesive required
5 colors to choose from
Great for home gym floors, basement floors and exercise rooms
Easy to clean
Easy to roll up and store
Use Types
Home Gym Floors, Home Rubber Flooring, Portable Rubber Rolls, Home Exercise Flooring
NOTE: This item is a custom order and is not returnable.
Recycled rubber flooring rolls, 4x10 rubber floor rolls, Roll rubber flooring
When you need a small area of home rubber flooring roll material that both looks and performs well, Greatmats Rubber Flooring Roll Geneva 1/4 Inch Colors 10 LF is an excellent choice. This 4 by 10 foot single piece of 1/4-inch thick rubber floor roll is available in a 10% color fleck with a variety of fleck colors.
4x10 Rubber Floor Rolls have Great Durability


Roll rubber flooring is an excellent choice for home gyms, where you'll install the rubber under exercise equipment. Or feel free to install this flooring anywhere a tough and durable rubber rolled flooring is required. With an excellent material density rating of Shore A 60, the home rubber gym flooring rolls will stand up to whatever you can throw at it.

Please note: When installing end to end this material will need to be cut square on the ends. The ends of this product are not cut square at the factory. Interestingly enough, this is industry standard. On site installation will require that the ends of this material is cut square using a sharp utility knife, if the material is be installed end to end.

The material is not cut to a perfect 10 ft length. The rolls are 10 ft at minimum and often a few inches longer, this is common in the industry for rolled rubber material. The material is very easily cut to length, with a sharp utility knife and a straight edge.

These 4x10 rubber floor rolls are a Made in the USA product that carries a 5-year limited manufacturer's warranty. The rolls consist of recycled rubber, which yields an environmentally beneficial product that also carries LEED points.

Like all rubber flooring products, this product does have some rubber smell. Other types of rubber floors in the same flooring category type and price range usually carry a greater level of odor than our Rubber Flooring Rolls 1/4 Inch 4x10 Ft Colors product, though. The rubber smell will dissipate several weeks after installation.
Gym Flooring Rolls are an Economical Flooring Option
For those seeking home rubber gym flooring rolls that also offer a good value, these 4x10 rubber floor rolls are a smart idea. Rolled rubber flooring will typically cost less per square foot than rubber mats or rubber interlocking tiles. However, the ultimate cost of the product per square foot depends in large part on the thickness measurement of the flooring and any color flecks included in the product.
Because rubber flooring rolls ship in large sizes, they do carry quite a bit of weight, so if you don't have the means of moving these heavy rolls, please contact our customer service team to learn about some of your other options for ordering rubber flooring.
The Rubber Flooring Rolls 1/4 Inch 4x10 Ft Colors product ships in a roll that will cover 40 square feet. Each roll weighs 60 pounds, so you will need to have some help available to move the rolls from room to room.
Use Rubber Floor Rolls Anywhere
Our 4x10 rubber floor rolls have a large number of potential use cases, giving it a great amount of versatility for a homeowner.
Create a Home Gym: This product can be used in the garage to create a safe and durable flooring surface for use with exercise equipment. Our home rubber gym flooring rolls are an excellent choice for providing protection against heavy exercise equipment, including hand weights. You don't want to drop a hand weight onto a garage floor, as you could cause a chip or crack. The 4x10 rubber floor rolls protect the original flooring from damage.
- Covering Cement: You also can choose to install this durable flooring in a utility room or mud room to create a easy to clean type of floor. When installing the product over a cement floor, these rubber flooring rolls will enhance the appearance of any room, especially considering all of the different color fleck choices available.
- Easy to Clean: If you have a new puppy or other type of messy pet in the home, our 4x10 rubber floor rolls are a smart option. This type of flooring only has a slight absorption quality to it, meaning any 'accidents' the puppy has in its pen will be easy to clean up without having to worry about the smell becoming a permanent part of the floor. To clean this floor, you can sweep or vacuum dry debris on an as needed basis. For more stubborn stains, use a mop with a neutral pH cleaner to complete the job.
- Industrial Settings: If you have a warehouse where you sometimes entertain customers, our Rubber Flooring Rolls 1/4 Inch 4x10 Ft Colors product is a perfect option to give your warehouse a nicer look than a simple cement floor for holding meetings. Best of all, you can install or pick up the flooring as needed in just a few minutes, storing it out of the way when it's not in use.
- Safe Play Area: When children will be playing in an attic or basement space without a finished floor, our rubber flooring rolls are an excellent choice. Cement floor in a basement can be very cold to the touch, especially if small children are sitting on the cement and playing. Plywood flooring in an attic space can have splinters. But roll out our rubber flooring in the area, and your kids will be more comfortable while they're playing safely.
Understand that our home rubber gym flooring rolls measure 0.25 inches in thickness. Although these 4x10 rubber floor rolls will handle many types of exercise equipment and small weights while protecting the sub-floor, if you are someone who uses extremely heavy weights for powerlifting, we would recommend going with a thicker type of home rubber flooring roll product.
Just contact our customer service team and explain the types of weights you normally use. Our knowledgeable team members will be able to recommend the best thickness of rubber flooring to use for your situation.
Tack Down Options for Rolled Rubber Flooring
When installing the home rubber gym flooring rolls, you have the option of whether to adhere the roll to the sub-floor.
- Permanent Installation: If you're sure you don't want to remove the 4x10 rubber floor rolls at any time, you can use a glue down installation with this flooring. You will want to clean the sub-floor thoroughly before attempting a glue down installation, removing any debris that could leave the rubber floor unable to make a tight fit.
- Temporary Installation: We'd recommend using a double-sided carpet or vinyl type to create a temporary installation. With the tape, you'll have the option of removing the rubber roll at some time in the future. Tape will not stand up to extremely rough use on the surface of the home rubber flooring roll, as it may pop loose and move around. However, for most use cases, tape will work just fine.
- Dry Lay Installation: If you don't want to mess with any types of adhesives, simply rolling out the 4x10 rubber floor rolls will work in many instances too. If you will have some sort of equipment on top of the rubber flooring, such as a treadmill or a weight bench, the weight of this equipment will hold the roll of flooring in place without any adhesive underneath. Additionally, if you know you will be removing the floor at some point, a dry lay installation makes it easy to just roll up the flooring whenever you're done using it.
Should you need more than one roll to complete an installation, you'll appreciate the straight edges on all four sides of the 4x10 rubber floor rolls. With straight edges on the home rubber flooring roll product, you can just lay the pieces side by side or end to end and create a tight fit. We would recommend using a two-sided tape underneath each piece to secure the pieces tightly together, so you don't see an edge of a piece curling up and causing a tripping hazard.
4x10 Rubber Floor Rolls Color and Ordering Options
We offer the best quality of home rubber flooring roll product at the most competitive prices that you'll find in the market. You'll also love the different color fleck options you have with these 4x10 rubber floor rolls.
These home rubber gym flooring rolls have color flecks in the surface of the black rubber material. This provides a nice look that our customers appreciate, especially when using the flooring in an area where people will see it.
Each of these 4x10 rubber floor rolls have a roughly 10% color fleck density in the surface of the rubber flooring. The spots of color look great, as they don't overwhelm the black base color, yet they're noticeable. Your 10% color fleck options in this black rubber flooring include the following:
- Red
- Blue
- Eggshell
- Green
- Tan
These 4x10 rubber floor rolls is in stock and will ship direct to your door via ground service. It typically arrives within 3 to 6 working days from the time of order. Orders with 5 or more rolls will ship via freight delivery with liftgate. The customer must be present at time of delivery to accept and sign for the material.
We also offer custom cut lengths as required for your project, so please contact customer service to learn more about your options for this product. Please note that the cut lengths for home rubber gym flooring rolls are provided as a courtesy at no additional cost to customers.
In some cases, the manufacturer may provide a cut length within two pieces of material. In other cases, the manufacturer may send material that is over or under the specified linear footage. In all cases, the manufacturer is required to supply the overall amount of material per order. Finally, please understand that it is common for rolled rubber jobs to have butt seams or cut end seams within one roll or run.
Greatmats 4x10 Ft Rolled Rubber (10% Green Fleck, Red Fleck, Tan Fleck)
Maintenance
Use a neutral Ph cleaner, such as Taski Profi.
Shipping
Ships via ground service or freight delivery with lift gate to your location.
This Product Ships UPS Ground, FedEx Ground and/or Freight.
Please review our shipping disclaimer.
ACCESSORIES
Accessories for RUBBER FLOORING ROLL GENEVA 1/4 INCH COLORS 10 LF
ANSWERS
Product Questions:
Q: How do you think this product would fare if it was laid on top of carpet for cardio workouts? Would you expect slipping on the carpet?
A: Great question, this product is recommended to be installed on a hard flat surface. It might not lay flat on carpet and it might slip a bit also. We have the Staylock line of modular floor tiles that are great for installation over carpeting.Here are our possible
options over carpet
.
Q: How will this product hold up in a shop office with shoes that will have steel shavings in them.
A: Great question, first rubber is not suitable for oils or acids, as for steel shavings, these could work themselves into the rubber. I would think a hard plastic or flat PVC tile would be better for your application, such as our hiddenlock floor tiles in coin top.
Q: Can it be used on a garage floor?
A: The rubber can be installed on any hard flat surface, and rubber like this roll is not designed for use with cars or car tires. We have a blog about
using rubber in garages
.
Q: Does this product out-gas like stall matting? We tried to put stall mats in our home gym and they smelled so bad weeks later that we had to return them.
A: This rolled rubber is considered to be a low odor option. All rubber will have some odor. Ventilation and cleaning will help the odor to dissipate. We do send samples.
Q: Can this be used outside for floor in play house on the ground ?
A: Rolled rubber should only be installed indoors. It requires a hard and level sub floor.
Q: How feasible is it to mop and clean daily? Is there any risk of mold or mildew when used around surfaces that may be exposed to water on a daily basis
A: Cleaning daily is feasible. Depending on the ares size, it should not be very time-consuming to clean. Rolled rubber should not be installed in areas that are prone to moisture.