Portable Dance Subflooring - NorthEast Dance Center Testimonial
By Brett Hart Created: June, 2021 - Modified: June, 2021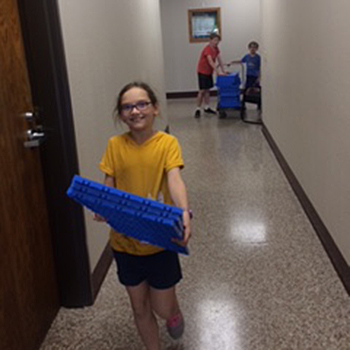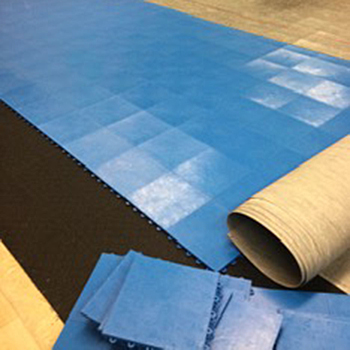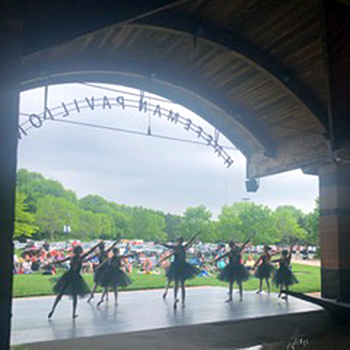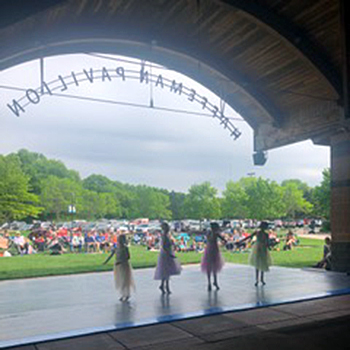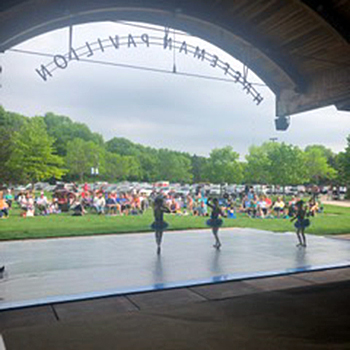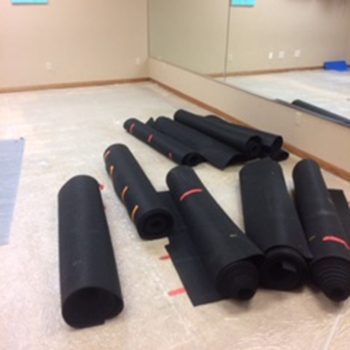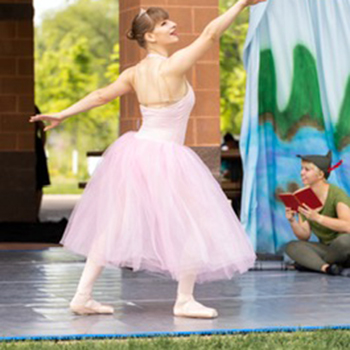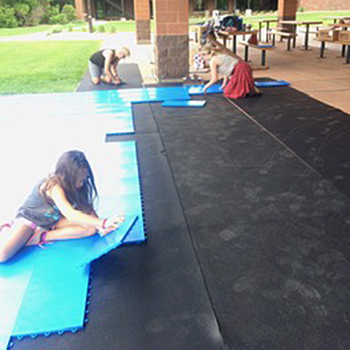 When the Covid-19 pandemic took over the United States in 2020, business owners in all walks of life had to find ways to adjust to a new form of business. For Abbie Montermini of Minnesota, that meant moving the performances for her studio, NorthEast Dance Center, outdoors.
Montermini founded NorthEast Dance Center in 2015 with a mission to provide dance in the northeast Minneapolis, St. Anthony and New Brighton areas of the Twin Cities in a non-competition atmosphere.
She guides her school with her experience in and love of ballet and musical theatre dance.
"Our students have performed in a variety of settings from theatres to parking lots to assisted living facilities," Abbie said. "We love bringing the joy of dance to our local community and for our students to see how they can bring others joy through their gifts and abilities."
Greatmats Dance Subflooring
In 2018, under the recommendation of her colleague,
Zoe Henrot
, she opted to utilize Greatmats'
Dance Studio Subfloor Elite
system in her second dance room.
The subfloor system consists of a roll of plyometric rubber on the bottom for fatigue relief and a system of snap together modular plastic tiles on top of it for support and stability.
"We knew we needed a floor that would provide safety and support for our dancers but also be portable for performing and eventually moving to a larger space," Abbie said. "We knew from Zoé that the Greatmats flooring would meet all those needs, plus it's not far from the Twin Cities and we love giving business to other nearby small businesses when we can."
Performing outdoors
Ordinarily, the dancers at NE Dance Center do their year-end performances at a local school. But with social distancing restrictions in place, that venue was not available when they needed it.
"We found a great outdoor pavilion to rent so that we could social distance and take advantage of the safety of being outside, but unfortunately the surface of the pavilion was concrete-not good for dancers," Abbie said. "We immediately decided to follow Zoé's example and use our Greatmats flooring for our four outdoor performances on May 23rd, 2021. We had to order more flooring as our performance space was larger than our studio."
"We took apart our floor in our studio and loaded it into a trailer along with additional flooring we purchased this year from Greatmats," she added. "We rolled out the rubber, laid the tiles down and then rolled out our marley over the pavilion concrete floor. The dancers loved it for performing. After the performances my staff and an army of volunteers rolled it back up, loaded and hauled it "home" in the trailer to set it all back up at the studio."
"We love the ease of installation and how portable the floor is."
About NorthEast Dance Center
NorthEast dance center serves students ages 3 to 73, teaching ballet, tap, jazz, musical theatre, lyrical, contemporary and modern dance with a focus on performance rather than competition.
Abbie Montermini owns and instructs at the dance center, alongside four other instructors and an administrator.
Abbie has spent most of her dance career in Minnesota's Twin Cities area where she attended high school and college.
"I love teaching and spreading the joy of dance to students of all ages," Abbie says.
Abbie Montermini
NorthEast Dance Center
New Brighton MN 55112