The Many Uses of Greatmats Patio Outdoor Tile
By Julia Nass Created: June, 2017 - Modified: July, 2021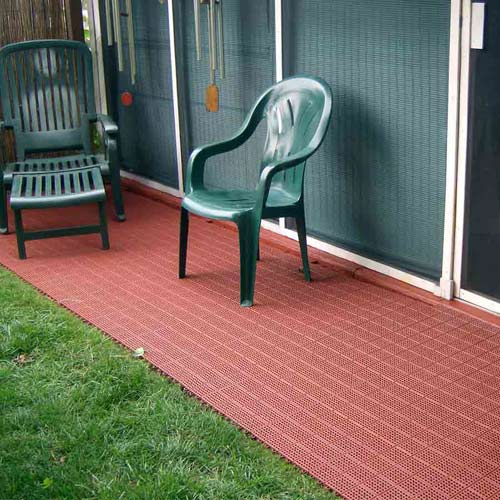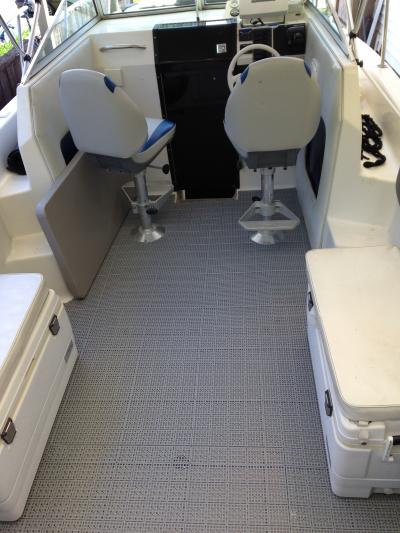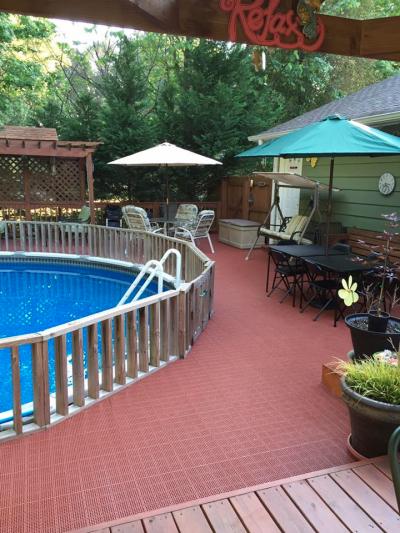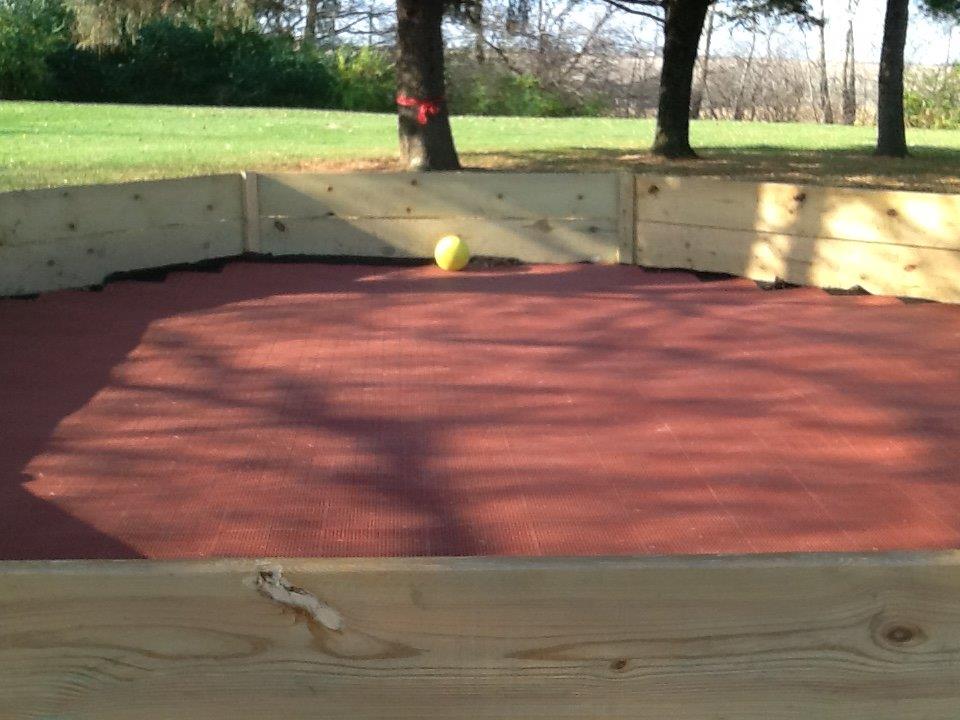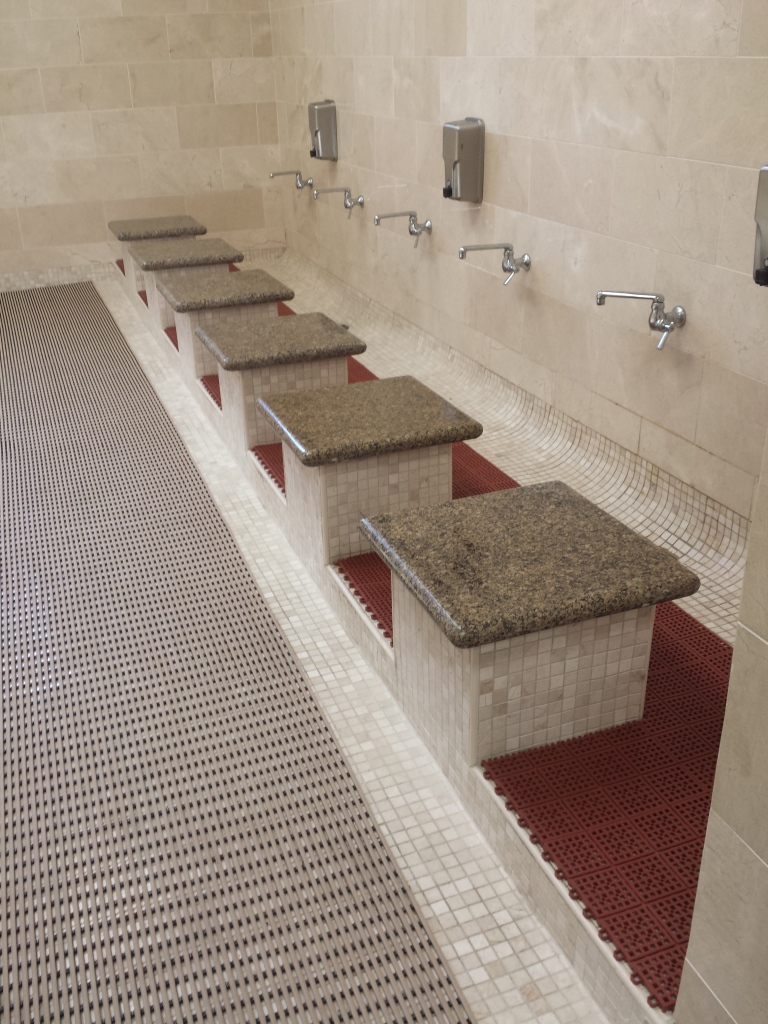 Greatmats.com absolutely loves it when customers come up with unique and creative ways to use our floors. It validates the pride we take in calling our products flooring solutions. The Patio Outdoor Tile happens to be one particular product that has received incredible feedback about being much more than just a patio floor. That's why Greatmats put together the following list of the great many uses of the Patio Outdoor Tile, all of which have been compiled from customer feedback and reviews.
1. Backyard Patio
It's all in the name. Patio Outdoor interlocking patio tiles were originally designed to create a lovely and versatile backyard patio space. Tiles withstand the weight of patio furniture and stand up to all the elements.
2. Boat Flooring
It turns out Patio Outdoor Tiles makes excellent boat flooring as well. Even in a boat, installation is hassle free; tiles are lightweight, easy to handle, and can be installed just with two hands. Tiles are also easy to cut, so they can be customized to fit into any space, even irregularly shaped cockpits or cabins.
3. Pool/Hot Tub Decking
These interlocking poolside tiles are perforated, which makes them perfect for outdoor areas subject to water exposure. Liquids run right through these outdoor deck tiles, which prevents standing pools of water and the danger associated with them.
4. Gaga Pit Flooring
Each of these interlocking patio tiles is equipped with 265 pegs on the underside in order to secure the elevated tile. Thus, no matter the activity, tiles will stay stable and supportive. Plus, tiles are easy to work with and can be trimmed down to fit any area.
5. Shower/Locker Room Flooring
For the same reason Patio Outdoor Tiles make excellent interlocking poolside tiles, they make the perfect shower/locker room flooring as well. Tiles are slip-resistant even when wet and can be easily cleaned and maintained.
6. Pet Area Flooring
Easy maintenance is a big reason Patio Outdoor Tiles make the perfect pet area flooring as well. In addition to the easy cleanability, tiles are also tough enough to withstand the intense wear and tear bound to happen in pet areas. Scratching, biting and pawing won't have any serious effect on these patio floor tiles.
7. Deck Flooring
Patio Outdoor flooring is the epitome of what outdoor deck tiles should be like. They create an inviting and comfortable space that stands up to the elements. You can choose from light gray, blue or terra cotta in order to create a beautiful outdoor deck flooring area.
8. Dock Flooring
Certain users have found that Patio Outdoor Tiles make supreme dock flooring. Again, the presence of water and outside elements are not an issue for Patio Tiles. These tiles do not get hot the way metal and wood docks do, so they are always comfortable and inviting to walk on with bare feet. Tiles do great underneath beach and lounge chairs, benches, flag poles and any other dock furniture.
9. Taverns
Spills and messes are a daily part of restaurant life, which can get dangerous in such fast-paced environments. Patio Outdoor Tiles enhance the safety of such environments because they leave a constantly dry top surface. The flexible polyvinyl chloride (PVC) material will not absorb any moisture and leaves a safe and slip-resistant floor at all times.
10. Underlayment
Although Patio Outdoor Tiles yield a lovely aesthetic, they can also be used as an underlay to other mats. These patio tiles can create space between surface flooring and the base floor in which air can move around freely. This is particularly awesome for concrete floors that sweat and can cause moisture problems after long periods of time. For example, one customer used these patio tiles as underlayment to dog agility mats in a
dog training facility
.
11. Greenhouse
Greenhouses that experience heavy levels of moisture need a floor conducive to humidity and dampness. Patio Outdoor Tiles do well in these types of environments, and certain users have found them to be the perfect for a greenhouse.
12. Utility/Mud Room
Users find Patio Outdoor Tile to be the perfect entranceway flooring because of their easy maintenance and ability to withstand dirt and grime. Plus, these tiles are resistant to many oils and acids. These tiles bring a fresh and revitalized look and feel to any utility or mud room.
Have More Ideas?
Are you using Patio Outdoor Tiles for something else entirely? Let Greatmats know and we'll add it to the list. Have awesome ideas for other products entirely? Share them with us at Greatmats.com.