How to Buy Patio Tiles - Greatmats Purchasing Guide
By Julia Nass Created: April, 2018 - Modified: July, 2021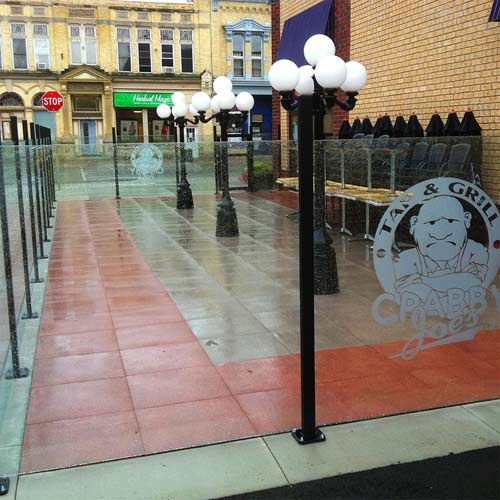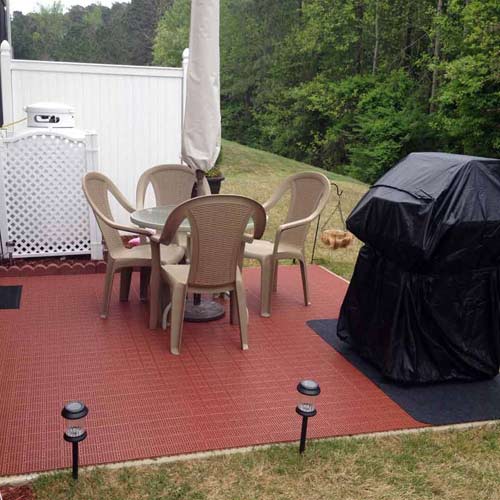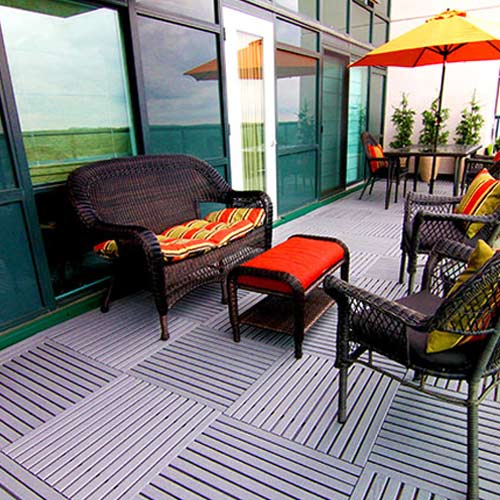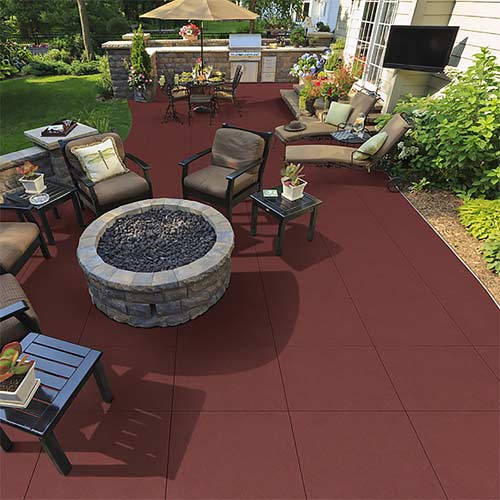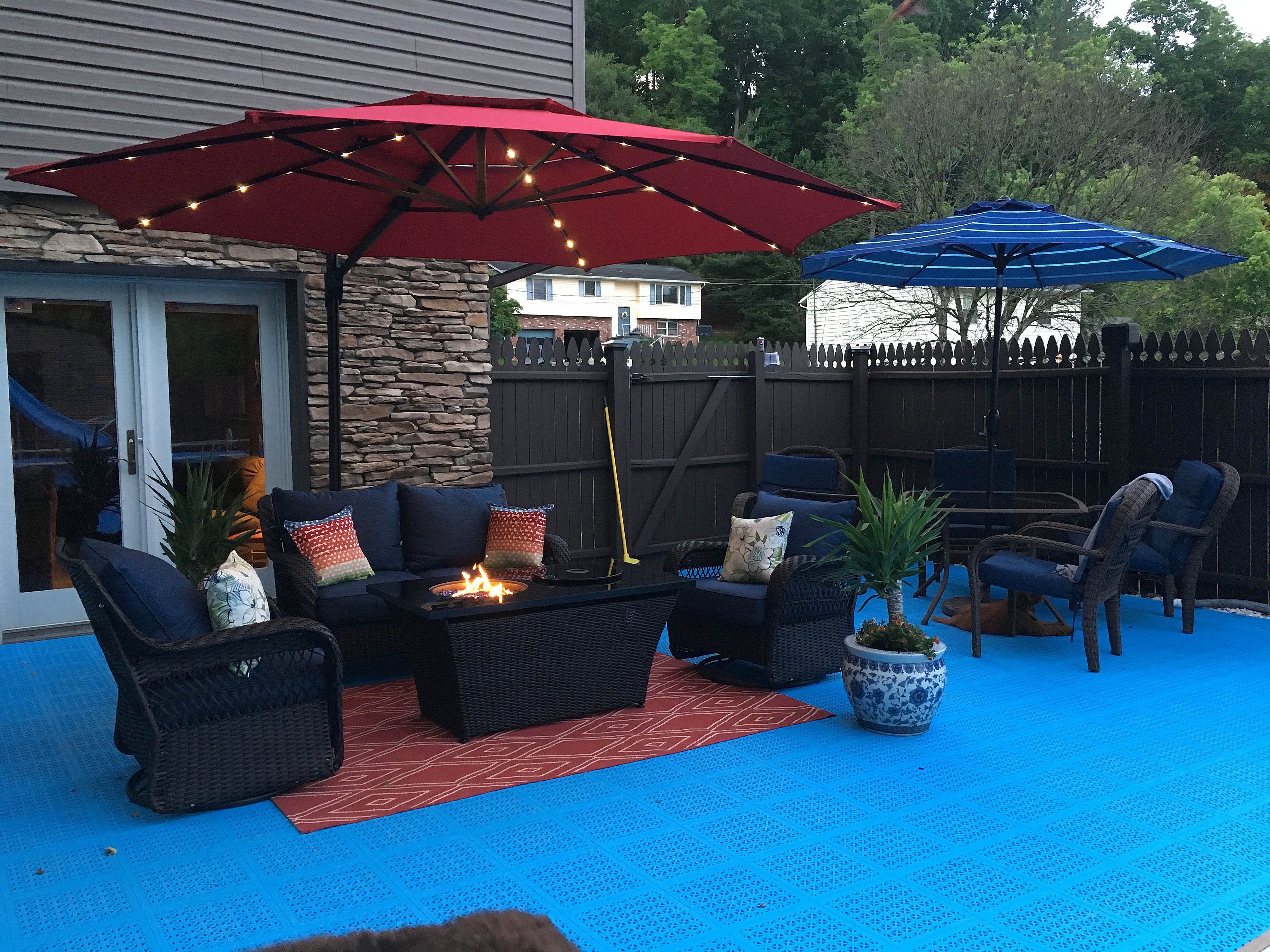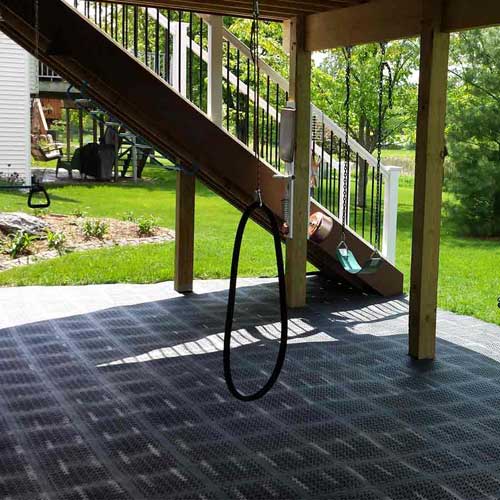 The following guide will help you start planning for a tile patio deck. It will first go over some benefits of purchasing patio decking. Then, it will lead you through some questions that will get you on track to finding the perfect product. Finally, it will provide extra resources and support that will make buying patio decking tiles as simple as can be.
Benefits of Patio Decking Tiles
There are too many people out there who do not do anything about patios that have fallen into disrepair. Sometimes, it just feels too costly or time-consuming to renovate. However, if you have been living with a patio space that you never feel like going out on, it is time to reconsider. Completely revitalizing your outdoor space is as simple as buying patio decking tiles. New flooring can instantly transform a drab, uncomfortable, or even unsafe area into one that is inviting, stylish and comfy. Ultimately, new patio tiles can help maximize the usable, live-able space of your home.
In addition to being an awesome investment style and comfort wise, buying patio decking tiles can also help protect your home. Tiles do wonders to protect roofs and other surfaces that are prone to extreme weather elements.
Patio decking tiles are a safer alternative to concrete and other materials as well. You can find tiles that are water resistant and provide traction even when wet. Overall, purchasing deck tiles can help improve safety and comfort so there is no worry when kids and pets want to go out to play.
Ask Yourself
Before you start the process of purchasing patio decking, it is important to get clear on some specific details regarding your space, budget and vision. Take a minute to go through the following questions. Having answers to these questions will be extremely helpful once you start scrolling through different products. If you feel as if you may need the assistance of a customer service representative, knowing the answers to these questions in advance will help them help you.
- What type of climate will the patio decking be subject to?
- What kind of moisture will the patio decking be exposed to? Will it be used even when it is wet?
- How important is environmental friendliness?
- What kind of style or aesthetic do you envision?
- Will the flooring be a permanent installation? Or will it be temporary?
- Would you like to be able to install patio deck tiles yourself? Or will you have a team of people to assist you?
- What kind of surface will the patio decking tiles be installed on?
Now that you have a better idea of what kind of factors to consider while planning for a tile patio deck, you can begin doing some further investigation. Luckily, Greatmats.com makes that investigation an extremely easy task.
Knowledge Base
Check out
Greatmats Knowledge Base
to get the lowdown on all sorts of patio decking products. The Knowledge Base offers videos, how-to articles and customer profiles detailing a plethora of awesome product choices. Scrolling through the data base can help you get an even better sense of what factors are the most important to you in planning for a tile patio deck. If you have a specific topic in mind that you would like to learn more about, even better. Just search a few keywords and the Knowledge Base will bring up a wealth of information for you to sink into.
Leave it to the Experts
If you would rather not put in the time to do your own research, let Greatmats flooring experts do the job for you. With so many years of experience in making customers happy, you will find that the Greatmats customer service team is delightful to work with. Its represetatives can answer any questions you have, or they can support you in your entire planning and buying process. Feel free to give them a ring, send an email or engage in an online chat.
Use the Pro Floor Designer
Once you have narrowed down a few products, you can feel like a real designer with Greatmats easy-to-use online Pro Floor Designer, which can be accessed via any product page. Using your real dimensions and layout of your space, the Pro Floor Designer will give you an idea of what they floor will look like. You can even play around with different colors and patterns.
Request a Quote
Greatmats is committed to offering every single one of its customers not only the best floor shopping experience, but the best price as well. The company takes pride in being the most affordable company with the highest quality products. Greatmats insures that its products are an investment worth making by offering bulk discounts, competitive pricing and warranties. Get in touch to get a quote for your patio project.