What's the difference between non slip patio tiles for outside?
By Brett Hart Created: August, 2017 - Modified: March, 2023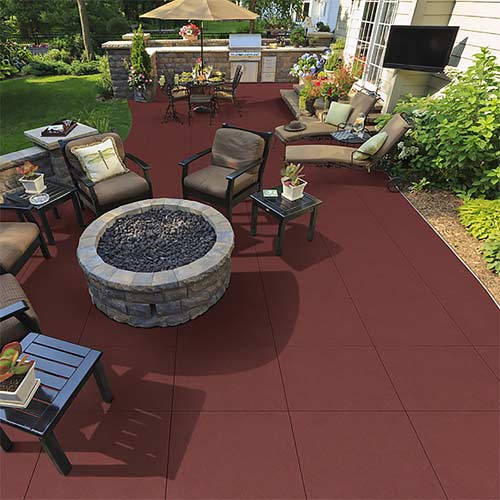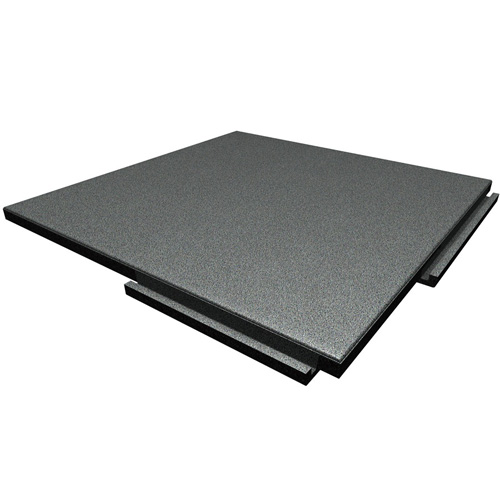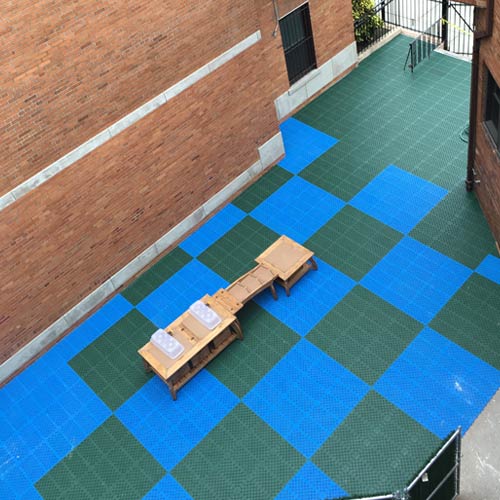 Installing an outdoor patio can make all the difference when it comes to enjoying or selling your home. In addition to adding curb appeal and expanding your living space, it can even have financial rewards such as reducing energy costs (cooking outdoors on hot days) and increasing property value.
There are a few things to keep in mind, however, when installing outdoor patio tiles - visual appeal, functionality, climate, surroundings, durability and cost.
Below is a breakdown of the features of the most popular outdoor patio tiles.
Outdoor patio tiles
Do-it-yourself (DIY) homeowners have great options in outdoor deck tiles which come in plastic, wood, stone and concrete. Equally as impressive as the variety of materials available for outdoor deck tiles are the array of textures and colors, giving designers options to match any style of home, community or functional purpose. Most outdoor deck tiles interlock and can be installed on any semi-flat surface without the need for grout, adhesives or installation fees. They can be laid down on top of and existing patio, deck or ground surface and most are water, heat and insect proof.
Outdoor carpet
Outdoor carpet squares are a convenient way to extend the comfort of your home outside. Resistant to moisture and high traffic, outdoor carpet tiles provide an excellent non-slip surface. Should a tile become worn or stained, it is easy to replace. Many come in interlocking squares that you can simply swap with no need for tools. High quality outdoor carpet tiles are odor, stain resistant and easy to clean.
Outdoor rubber tiles
One of the most versatile outdoor patio tile options, outdoor rubber tiles are soft, slip resistant and inexpensive. They come in a large range of textures, colors and sizes and are extremely durable. The comfort factor of the rubber patio tile makes it ideal for areas where children will be present as it offers a soft surface with a superior grip.
Outdoor rubber tiles can withstand extreme temperatures without cracking or chipping and most carry the rare benefit of being both porous and waterproof. Water permeates through the tiles which are often also grooved to allow water to drain off the surface rather than pool. Rubber patio tiles are able to withstand heavy objects being dropped on them without breaking. DIY homeowners enjoy the benefits of easy installation, allowing them to save money both on the purchase price and installation.
Clay-based patio tiles
How tiles are formed and fired makes a big difference when looking at clay-based tiles. Ceramic tiles in particular are very diverse in colors, patterns, shapes and sizes. Commonly used for indoor tiles, there are limitations to ceramic tiles' outside uses as they should have a minimum Porcelain Enamel Institute (PEI) rating of 4 or 5, meaning they are hard and durable. Anything rated lower than 4 is too fragile. Outdoor ceramic tiles should also be unglazed and sealed. Glazed tiles can be slippery and unsealed ceramic tiles will stain.
Porcelain tiles do not mildew or stain and are near waterproof. Their method of manufacturing allows for intricate textures that mimic stone tiles. Porcelain is also more durable and dense than ceramic tiles. Porcelain tiles are resistant to freezing and come in an unlimited number of colors and sizes, but are more expensive than ceramic tiles.
Quarry tiles are made from unglazed clay and are very tough but come in limited colors of red, brown and gray. They have a low water absorption rate, but need to be sealed to avoid staining. The unglazed material provides an effective non-slip surface.
Stone patio tiles
If you are looking for the beauty of nature, there are many stone tile options to fit your needs. However stone tiles can be much more expensive than the previously-mentioned options. Sandstone tiles offer a huge range of colors. A soft stone, sandstone is easier to carve than other stones without sacrificing strength and durability. However, as one of the most porous stones, they absorb a water and salt which can result in serious damage. They also need to be sealed to prevent staining.
Granite tiles are the strongest and most durable stone tiles. Naturally waterproof, granite will not stain or absorb oils. It is scratch, chip and crack resistant, easy to clean and nearly impenetrable to bacteria. Granite is also heat resistant and nearly maintenance free but is one of the most expensive options.
Like sandstone, limestone is also easy to cut while maintaining strength and durability. However, it does scratch easily and needs to be properly sealed. A somewhat porous stone, limestone is highly susceptible to damage by acidic cleaners such as bleach or vinegar. For a spongy-looking limestone tile, consider travertine tiles, which are known for their small pits.
Soapstone tiles, known for their soft texture, are heat resistant and waterproof and well as resistant to extreme climate changes. They are easy to carve, but also easily scratched.
Slate tiles are usually grey in color and offer unique uneven surfaces which provide excellent slip resistance. While good in wet conditions, slate is not tolerant of freezing temperatures. Despite being a dense material, slate is easily scratched and must be sealed to prevent staining.
As you can see, not all tiles are created equal. Take care in deciding whether you want the comfort, versatility and price of synthetic tiles or natural look and authenticity of stone. Your family, friends, neighbors, body and wallet will thank you!