How Thick Are Patio Tiles?
By Lisa Hobbie Created: February, 2020 - Modified: June, 2023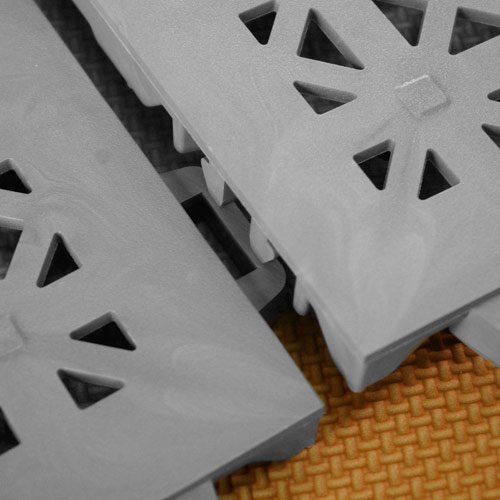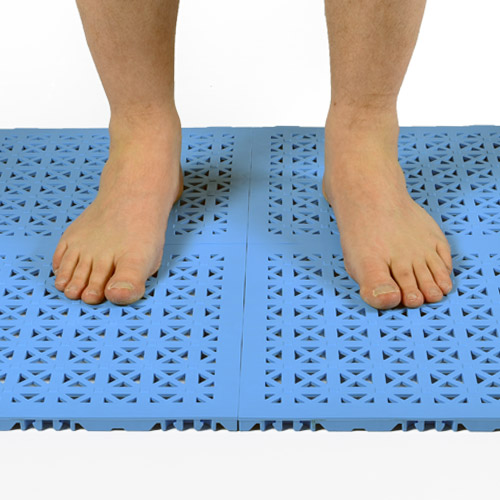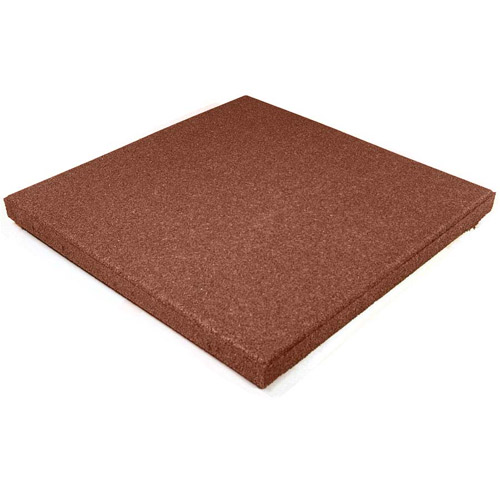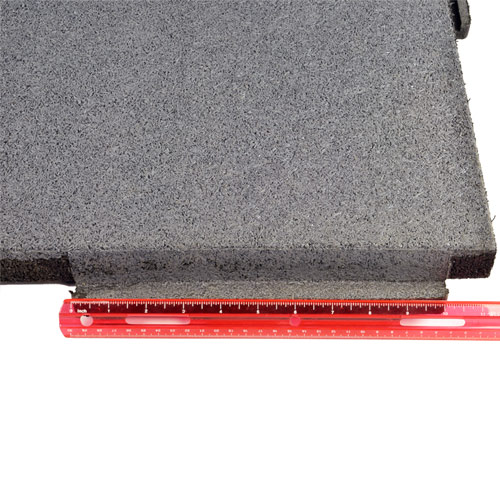 There are many different styles and types of patio tiles - with each being made from a different material and designed to perform in different settings and situations. Different types of patio tiles also have different weights and thicknesses,
typically outdoor patio tiles are less than 1 inch up to 2.5 inches thick
, that can help determine the best choice for your project.
StayLock Perforated Tile - 9/16 inch Thick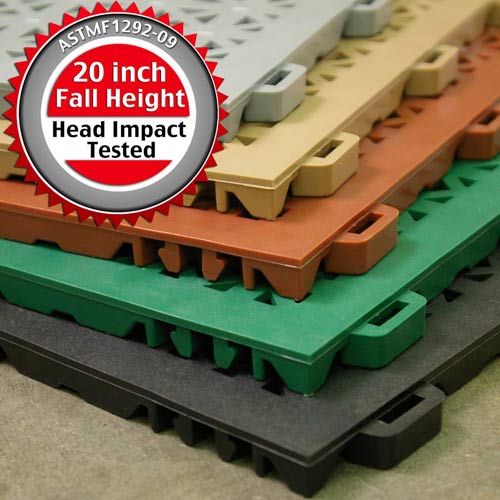 StayLock Perforated Tiles
are designed to allow for premium drainage in an outdoor deck or patio setting. These patio tiles are 9/16 inch thick and are made from super durable PVC plastic material. This provides anti-fatigue benefits and helps to maintain traction and comfort - even when walking or standing on the tile with bare feet or when the surface is wet. 
These patio tiles are connected with a loop-and-tab system that creates a floating floor which will not loosen or separate. They are made in the USA, come in a variety of colors, and are waterproof. If you want high quality at an affordable price, these are a great option!
Professional Quality Rubber Roof Deck Flooring - 2 inches Thick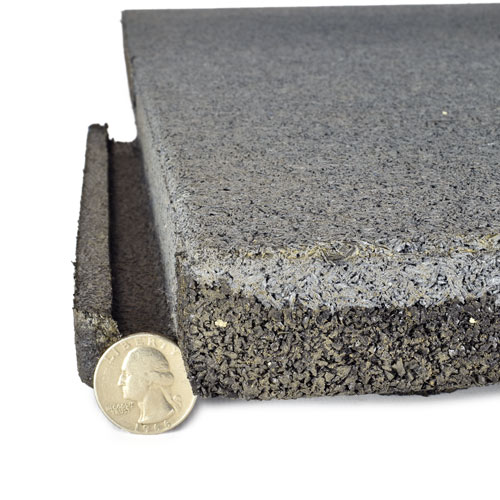 If you want the very best in terms of patio tiles, the
Sterling Rooftop Rubber Tile
is the option you're looking for. 
These tiles are 2 inches thick and made from durable patio rubber. They are suitable for residential or commercial installations. 
With a special design allowing water to drain under the tiles and the highest quality manufacturing, these tiles are among the best that money can buy. 
They can easily be installed by adding glue to the tiles at interlocking tabs and are ready to provide solid footing for even the heaviest outdoor furniture. Besides rooftop decks, this rubber paver system can be used in any outdoor space where traditional pavers would be used - from a patio to a hotel bar.
They are available in numerous colors and have border and corner ramp options. They are also very easy to clean and are made from recycled rubber.
Playground Tile - 2 1/2 inches Thick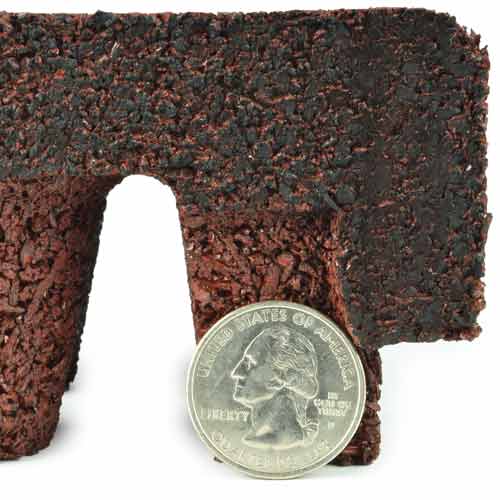 If your goal is to provide a comfortable space for the entire family, including kids,
Playground Tile
may be an appropriate option for you.
This 2.5 inch thick product provides superior UV fade resistance, comes in multiple thicknesses and colors, and allows for water drainage around and under tiles. 
It is made in the USA and comes with a 15 year warranty. This playground tile is made from 100 percent recycled rubber and is designed exclusively to reduce the risk of injuries from slipping and falling - plus it's very comfortable. So, should someone take a tumble, it should not put a major damper on the outdoor party! 
Greatmats for your Patio Tile needs!
Greatmats offers more than 60 designs of outdoor patio tiles, including turf, interlocking PVC, straight edge pavers, commercial grade tiles, and so many more. Residential and commercial users can enjoy any of the patio tile options at Greatmats, all of which look great and hold up well.
With the many safe, comfortable, and attractive decking options to choose from with options to suit any design preference or budget, the team at Greatmats will help you find the flooring option that is perfect for your project!