Team LDMA Sweeps Arkansas State BJJ Championships
By Created: June, 2017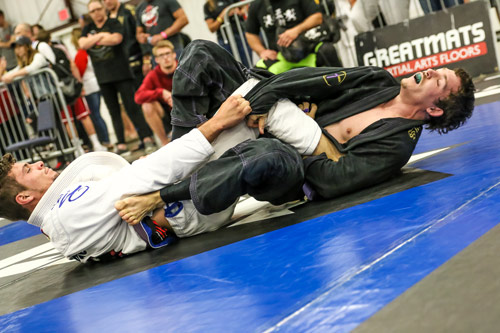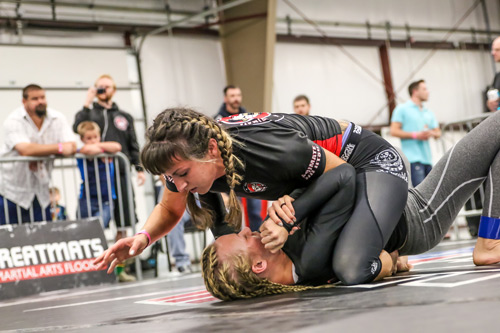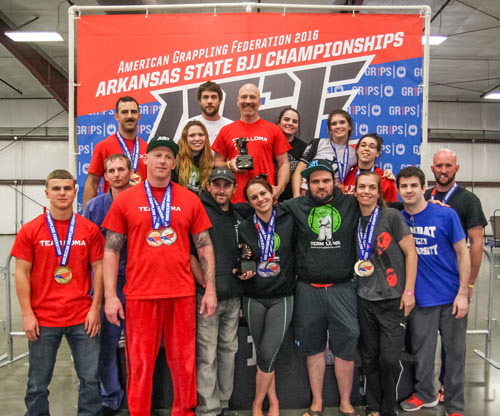 Team LDMA rocked the Greatmats-sponsored 2016 American Grappling Federation Arkansas State BJJ Championships on Nov. 5 at the Conway Expo and Fairgrounds in Conway, Arkansas. The Martial Arts Academy won the overall team title with 519 points, while second-place Rubalcalva Jiu-Jitsu was more than 200 points behind at 294. Rock City MMA claimed third place in the 68-team field with a score of 246.
The same three teams followed an identical team placing order in the Kids No Gi Division with Team LDMA tallying 115 points, Rubalcalva Jitsu notching 91 points and Rock City MMA finishing with 84 points.
Team LDMA claimed all four division titles, earning between 115 and 157 team points in each. Rock City moved up to second place in the Kids Gi Division (110 points) followed by Alliance BJJ (73 points).
In the Adult No Gi Division, it was West Side MMA claiming the No. 2 spot with 80 points, followed by Rubalcalva Jiu-Jitsu with 59 points.
Rubalcalva Jiu-Jitsu racked up 84 points in the Adults Gi Division to edge out West Side MMA for second place. West Side MMA finished with 77 points in the division.
Top 10 Overall Team Scores
Team LDMA 519, Rubalcalva Jiu-Jitsu 294, Rock City MMA 246, West Side MMA 244, Kron Gracie Jiu Jitsu 137, Cerberus BJJ 82, The House MMA Academy 81, Alliance BJJ 78, BQuick JJ 59, Clinch Martial Arts Academy 59
To learn more about Greatmats-sponsored American Grappling Federation Tournaments and athletes visit
Greatmats' AGF Tournament Resource Page.

Team LDMA
American Grappling Federation
Sherwood AR 72120