Team LDMA dominates 2016 AGF Arkansas Open
By Created: June, 2017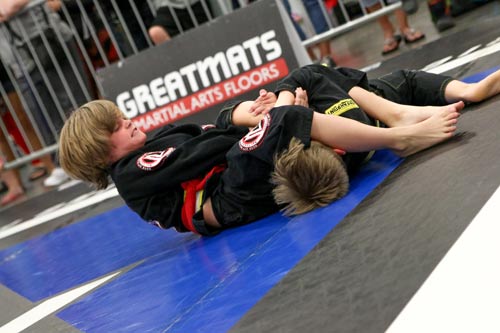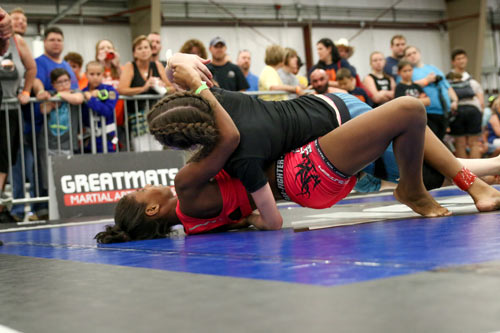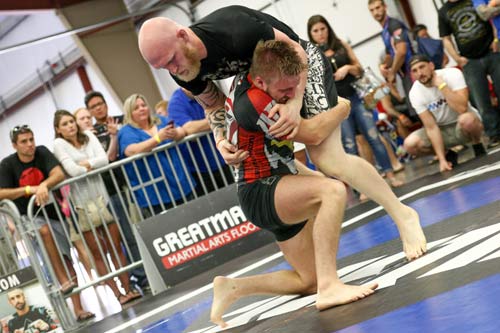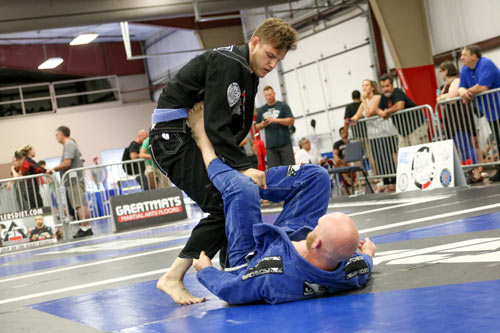 July 21, 2016 - Team LDMA (Living Defense martial Arts) tore through the
American Grappling Federation's
2016 Arkansas Open on July 16, winning the team title by nearly 250 points. The Sherwood, Arkansas-based team racked up the majority of its 563 overall points in the Kids Gi Division where it tallied a tournament-best 201 points. Team LDMA also won the Kids No Gi Division, with 106 points, and the Adults Gi Division with 158 points - and placed second in the Adults No Gi Division.
Taking second in the overall team standings was West Side MMA, which tallied 315 points and won the Adults No Gi Division with 138 points, and placed second in the Adults Gi Division.
Rubalcava Jiu-Jitsu was the third place overall team with 225 points - and was the third place place team in both the Adults No Gi and Adults Gi Divisions as well as the Kids No Gi Division.
Rock City MMA was runner up in both the Kids No Gi and Kids Gi Divisions' team standings and placed fourth overall with 206 points.
Eighty-eight teams recorded points at the tournament. Rounding out the top 10 were: BQuick JJ (129 points), Cerberus BJJ (96 points), Nemesis Jiu Jitsu (68 points), Lawrence County Boxing (62 points), MHBJJA (60 points) and Searcy Wrestling Club (42 points).
Greatmats sponsored the 2016 AGF Arkansas Open and is accepting entries from attendees at the event in its Greatmats Photobomb Contest. The contest is open to anyone attending a 2016 AGF event and offers prizes after the completion of each event as well as a grand prize at the end of the tournament season.
Learn more about American Grappling Federation Tournaments and athletes by visiting
Greatmats' AGF Tournament Resource Page.
Living Defense Martial Arts
American Grappling Federation
Sherwood AR 72120