Marine Reserves Make Strong Showing at BJJ Tournament
By Created: June, 2017 - Modified: February, 2019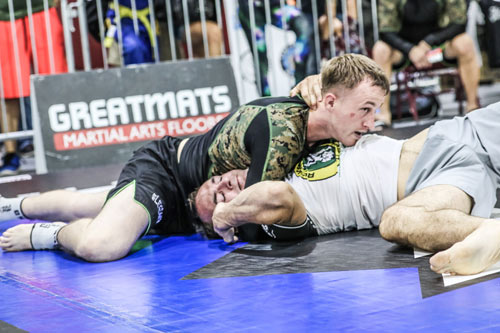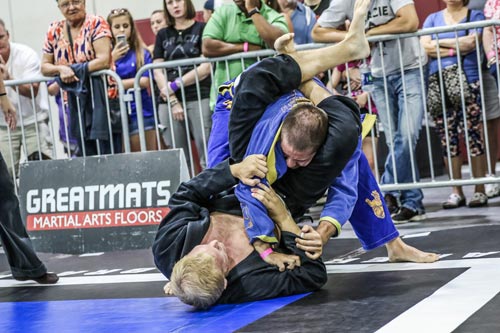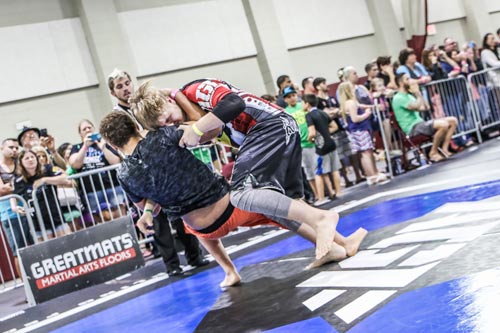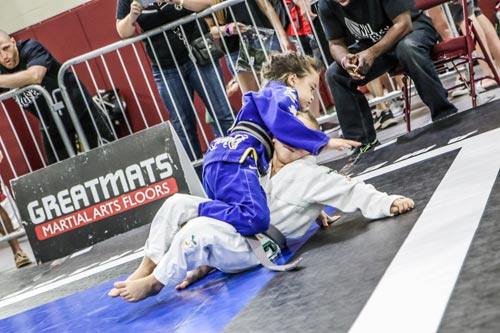 Soul Fighters BJJ topped a field of 66 martial arts academies to score points at the Greatmats-sponsored
American Grappling Federation's
2016 Battle of the Big Easy on Aug. 6, 2016, in Westwego, Louisiana. Soul Fighters BJJ finished the Brazilian Jiu Jitsu tournament with 397 points, 111 points ahead of second-place BJJ Revolution and 202 points in front of RCJ Machado. Claiming fourth place overall, with third-place finishes in both adult divisions, was the Marine Forces Reserve Legion Team (MARFORRES).
The champions earned their status by sweeping the Kids Gi and No Gi Divisions (123 points) as well as taking first place in Adults Gi and second place in Adults No Gi.
In the Kids No Gi competition, RCJ Machado came in at a close second with 96 points while BJJ Revolution tallied 58 team points. Soul Fighters BJJ put some distance between itsself and its competitors in the Kids Gi arena, topping second-place BJJ Revolution 105-56. Marra Senki Jiu Jitsu was third in the division with 48 points.
BJJ Revolution picked up a close second-place finish in Adults Gi with 77 points - just 13 behind Soul Fighters BJJ. MARFORRES Legion (NOLA BJJ ) edged No Limit Jiu Jitsu by one point for third place, with 48 points.
BJJ Revolution turned the tables on Soul Fighters BJJ in the Adults No Gi competition 95-79 while MARFORRES Legion was close behind with 71 points.
Top 10 team overall
Soul Fighters BJJ 397, BJJ Revolution 286, RCJ Machado 195, MARFORRES Legion (NOLA BJJ) 119, Marra Senki Jiu Jitsu 97, Alan Belcher MMA Club 93, No Limit Jiu Jitsu 80, Guerilla Jiu Jitsu 78, JM Modern Jiu Jitsu 63, NOLA BJJ 52
To learn more about American Grappling Federation Tournaments and athletes visit
Greatmats' AGF Tournament Resource Page.

Marines at Battle of the Big Easy
American Grappling Federation
Soul Fighters BJJ