Roli Delgado - Motivated by Students
By Brett Hart Created: September, 2017 - Modified: December, 2019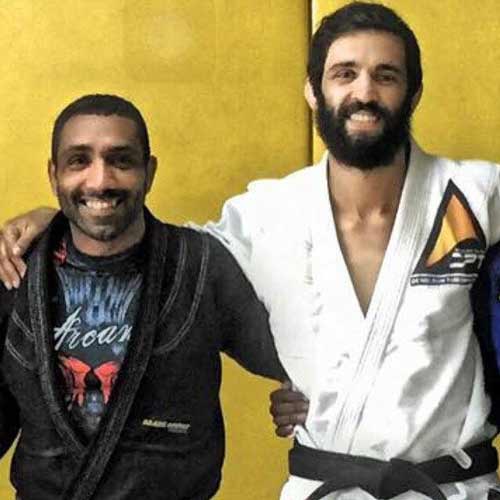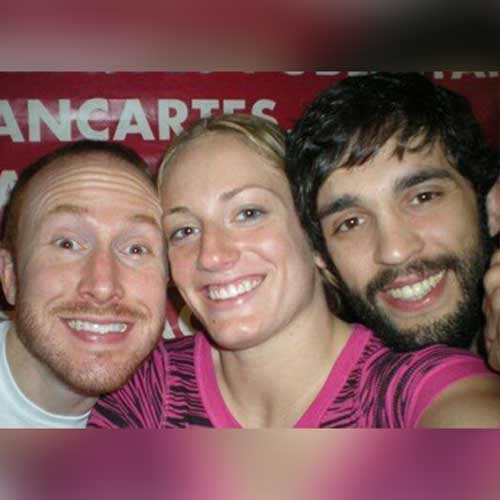 Sept. 12, 2017 -- A former wrestler, Roli Delgado has always had an interest in martial arts, but it was a 1998 move to Little Rock, Arkansas, that finally allowed him the opportunity to pursue his claim to fame.
''The rise of the UFC helped plant an itch that I had to scratch,'' said Delgado, who competed in the 8th edition of The Ultimate Fighter Series (2008).
Now, at age 35, Delgado is a third-degree black belt in Brazilian Jiu Jitsu and green belt in Judo. He trains under Denilson Pimenta and Matt Hamilton with GF Team and currently owns and trains in MMA at Westside MMA in Little Rock.
''I've trained in most of the major elements of MMA,'' Delgado said, noting some great influences and teaching from Hayastan, GF Team and Aaron Fisher (Muay Thai), as well as wrestling and boxing coaches. ''I absolutely love all combat sports.''
Life as a Coach
Now he is able to share that love and knowledge of martial arts with his community as a full-time gym owner and BJJ coach.
After nearly 20 years of training, Delgado said his biggest accomplishment was creating a Black Belt World Champion (2010) out of his sister, friend and student Hillary (aka ''Killary'') Williams - as well as influencing other black belts, including fellow 2010 world champion Rodrigo Cavaca. Delgado was credited for the advancement of Cavaca's popular straight ankle lock.
''My students motivate me,'' Delgado said. ''They are so talented and consistent. I feel obligated to be a great coach for them, not just someone who goes through the motions.''
American Grappling Federation
Recently, Delgado led his team to an Adult Gi Division championship at the 2017 American Grappling Federation Arkansas Open, which he said was ''fantastic, considering I had seven killers in Austin that day for the IBJJF.''
''I like that the AGF tournaments run on time and that they are pre-registration only with 'day-of' weigh ins,'' Delgado said. ''It's really a good service that they offer.''
Points of Pride
''Personally, I am also proud to have competed in many different platforms such as the UFC, Bellator, Combat World Championships, IBJJFs and Professional Muay Thai,'' Delgado added. ''I love grappling, regardless of rule sets, and I love being around my team and helping them. It's a great way to spend my time.''
Through martial arts, Delgado has been able to build relationships all over the world.
''I've met so many great people, many of whom are now good friends of mine,'' he said.
Delgado's son has also taken up the sport, but Roli is trying to avoid pushing him too hard.
''He's actually pretty good,'' Delgado said. ''I'm just wanting him to enjoy it.''
''BJJ has come a long way,'' he added. ''I'm so happy to have so many gyms in Arkansas now and to also have tournaments in state. It's been a long time coming.''
To learn more about Greatmats-sponsored American Grappling Federation Tournaments and athletes and coaches visit
Greatmats' AGF Tournament Resource Page.

Roli Delgado
Westside MMA
Little Rock AR 72202