Taekwondo Floors - Pro Martial Arts 20 mm Mats
By Kyle Schurman Created: July, 2017 - Modified: July, 2021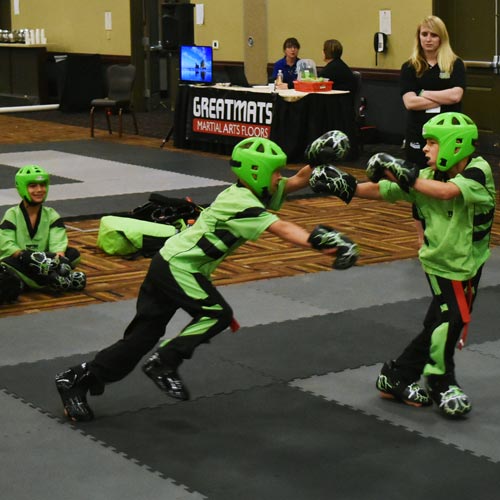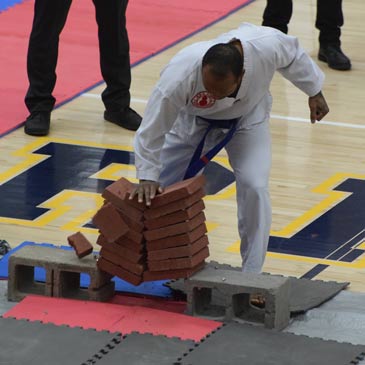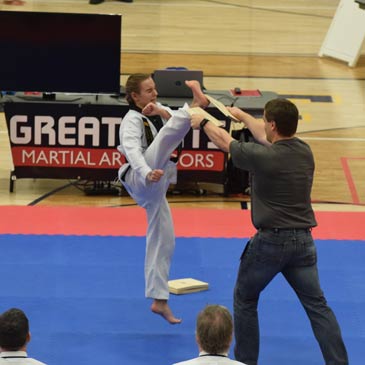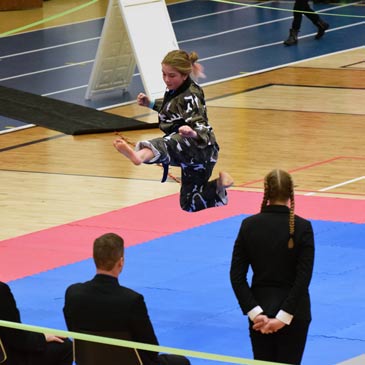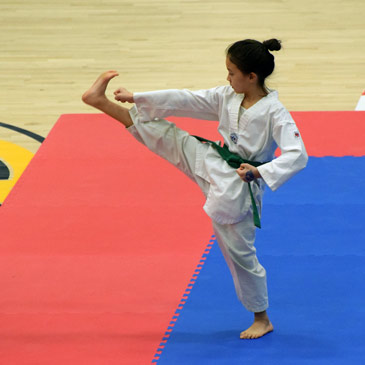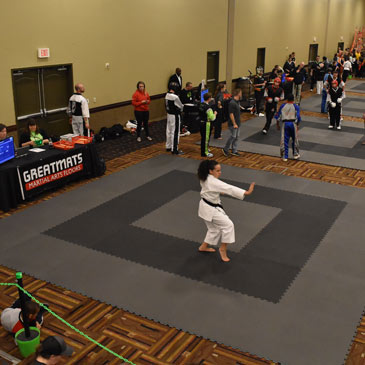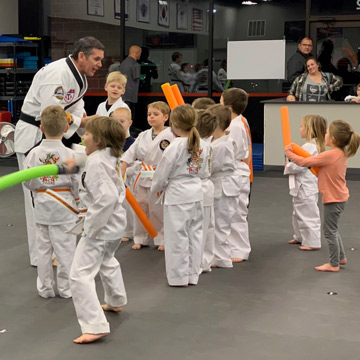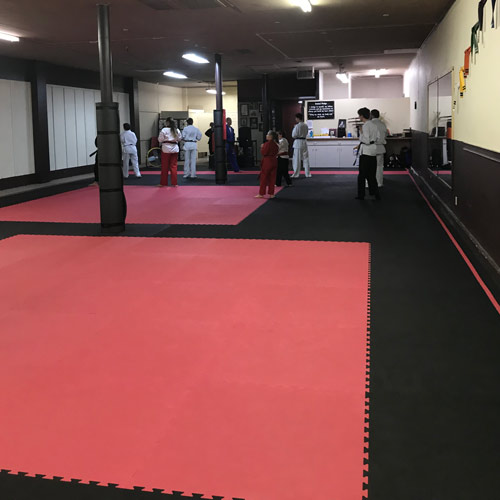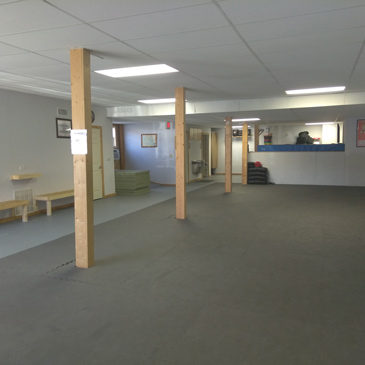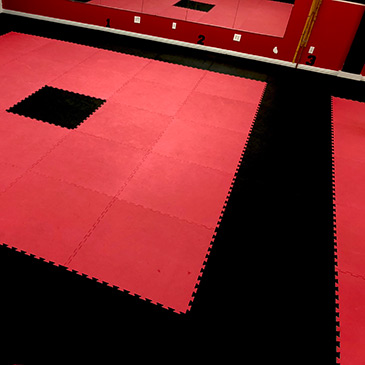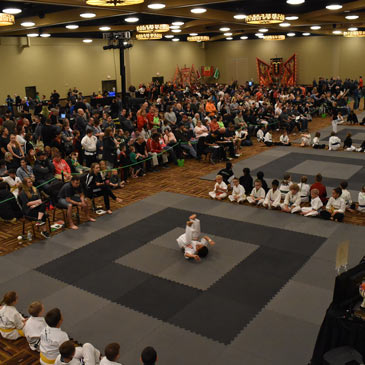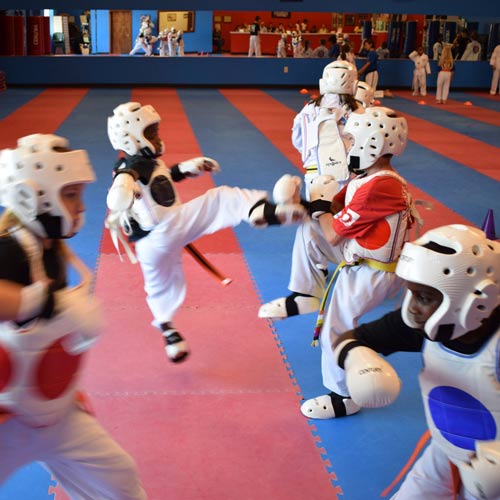 A taekwondo floor delivers an excellent all-around performance level, combining slip-resistance, traction, and cushioning for martial arts practice and competition.
With the right taekwondo floor, schools, pro studios, and training centers have the ability to receive an excellent value from the durable material. This flooring tends to look great as well, impressing potential students and their families.
Some of the best features of these mats include:
Anti-fatigue properties

Waterproof for areas that receive frequent moisture

Impressive durability

Easy cleaning

Traction for optimal safety with quick movements
One of the best selections for this use case is the
Pro Taekwondo Martial Arts Mats
product. This mat measures 20 mm in thickness (about 3/4 inches), so it has a nice mixture of cushioning pads and stability for working on Korean-based martial arts disciplines, such as TKD and hapkido.
This mat has impressive durability, making use of a thatch texture that will stand up to the shoes that taekwondo students may use. It's also gentle enough for barefoot training.
It's a reversible mat as well, providing a different color on each side. Should one mat suffer some sort of damage, just flip it over and make use of the opposite side.
This taekwondo floor measures 3.28 by 3.28 feet per mat, so it will cover the entire floor in a room in very little time. It assembles and disassembles quickly with a puzzle-style edge, making it an ideal option for temporary tournament flooring.
It also has a low price per square foot of less than $2.25, so even installing multiple competition rings or training stations with the high-quality floor will not break the budget.
What Are Dojang Mats Made of?
Many times, taekwondo floor mats for a dojang will consist of EVA foam. This foam has a nice mixture of density for making quick movements and cushioning for protecting the athletes.
When using a taekwondo floor at a dojang, athletes need to be able to make quick spins, jumps and reverses of direction, all while maintaining a good balance. This assures the students can gain the most benefit from their workouts.
If tumbling, tricking or practicing falls at the dojang, having a flooring with a bit of shock absorption is important. Without a forgiving type of floor, the athletes could suffer sore lower body joints, which reduces their ability to work out regularly.
For at-home studios located in basements or garages, it's possible that the area will have regular exposure to moisture. EVA foam is a closed cell type of flooring, which means it will not absorb water, helping it resist the formation of any mold, mildew, or odors.
How Thick Should a Taekwondo Floor Be?
The thickness of this type of floor really depends on the planned use case. Mats that measure about 3/4 inches in thickness, such as the Pro Taekwondo Martial Arts Mats product mentioned earlier, deliver a desirable mix of cushioning and firmness for students. If the vast majority of your training will be stand-up, this is an ideal thickness.
Those studios that plan to work on moves along the ground may want a thicker mat that delivers a higher level of cushioning. Mats that measure between 1 and 2 inches in thickness are available for this type of planned use case.
For those who are on an extremely tight budget, thinner mats will offer less cushioning and protection but can still offer fatigue relief.
In which case, the studio may be able to get by with a mat that measures between 3/8 and 5/8 inches in thickness. With less thickness, the studio can save some money on the cost of the flooring. This style of puzzle mat usually comes in a 2x2 foot size as opposed to the 1x1 meter size of the professional martial arts puzzle mats.
A thicker EVA foam flooring will weigh slightly more than thinner models. However, because EVA foam is naturally lightweight, the weight differences in this type of tile are not worrisome for most people.
Is It Bad to Practice Taekwondo on Concrete?
Performing taekwondo workouts on concrete is possible, but this can lead to injuries or other problems for the students. What is more common is that those who have cement floors will choose to lay flooring pads over the top, creating a cushioned and safer surface.
Although some trainers may request their students work out on a hard ground or concrete without shoes, this is not generally recommended anymore due to the additional wear and tear it puts on the body. The majority of studios and trainers will recommend using padded floors.
Students that work out regularly on concrete during taekwondo sessions may begin to experience pain and injuries in the lower body joints such as the ankles, knees, hips and lower back.
This pain can linger, leaving the students unable to practice as often as they'd like, potentially stunting the progress of the student.
When throws and takedowns are part of the training session, mats become even more important. Concrete can be extremely dangerous for students who will be landing hard on the ground, as it could cause bruises, and scrapes on the skins, head injuries and even broken bones.
Concrete floors sometimes have a rough texture, which can cause cuts on bare feet as well. Alternatively, smooth concrete can be too slippery which is equally as dangerous.
Greatmats has a number of waterproof and water-resistant flooring options available for all kinds of martial arts use cases. It's customer service team can help find the best product for the needs of a facility, while also delivering most desirable shipping costs.