Oklahoma State BJJ Championships won by Carlson Gracie
Oklahoma State BJJ Championships - Michael Mullinax
By Created: February, 2017 - Modified: February, 2019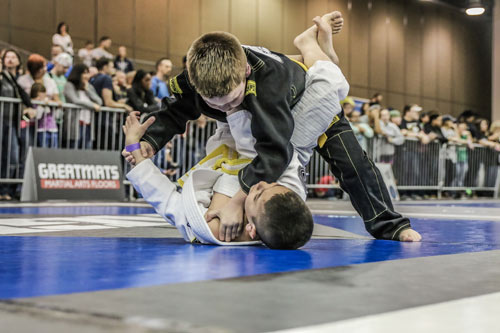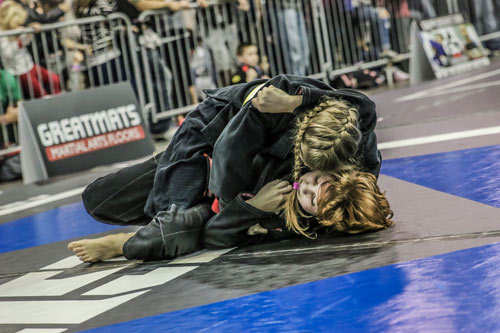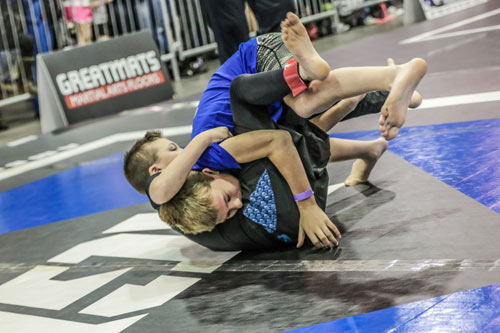 Boasting a record number of competitors for single
American Grappling Federation Tournament
last weekend's Oklahoma State BJJ Championships was a great success, especially for the Carlson Gracie team which won the team title with 805 points.
The Carlson Gracie team posted 217 of those points in the Adult No Gi competitions, and another 211 points in Adult Gi.
Lovato BJJ, which placed second in the team standings with 657 points, gathered the bulk of their points by tallying 269 points in Kids Gi action and another 144 points in Kids No Gi competitions - both tops in those divisions.
Rounding out the top five teams (of 95 teams to score points) were Clinch Martial Arts Academy (209 points), Rubalcava Jiu-Jitsu (175 points) and Cobra BJJ (146 points).
Top 10 overall team scores
Carlson Grace Team 805, Lovato BJJ 657, Clinch Martial Arts Academy 209, Rubalcava Jiu-Jitsu 175, Cobra BJJ, Dreadnought BJJ 141, Guetho Texas 113, Defiant Martial Arts 98, Oklahoma Martial Arts Academy 81, Watkins BJJ Academy 76
Greatmats, a proud sponsor of the AGF, is offering all attendees of this tournament the opportunity to win an Amazon Gift Card, Greatmats Credit or a Folding Mat through its Photo Bomb Contest. Visit http://www.greatmats.com/martial-arts-mats/greatmats-photobomb-contest.php for complete contest details.
Learn more about the 2016 American Grappling Federation Tournament Season

American Grappling Federation
Lovato BJJ
Waxahachie TX