No Limit Jiu Jitsu Takes Jackson BJJ Championships Title
By Created: February, 2017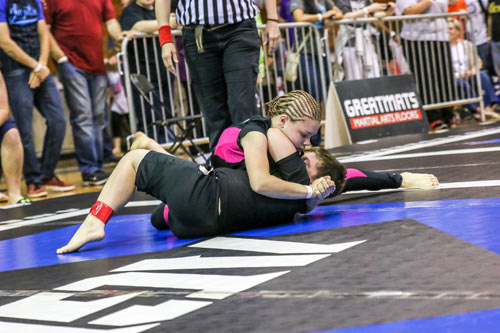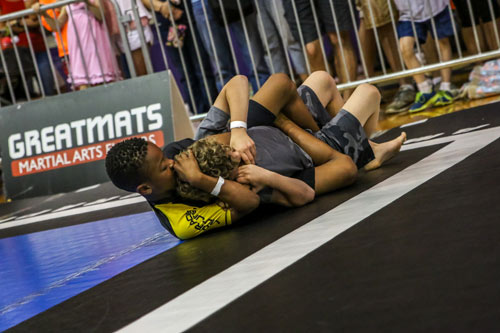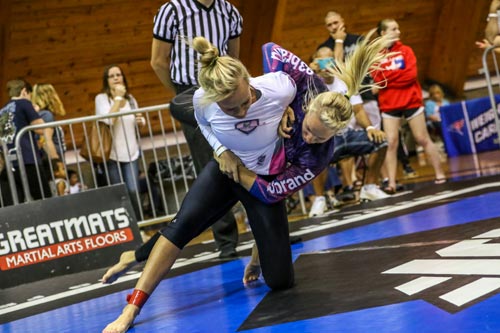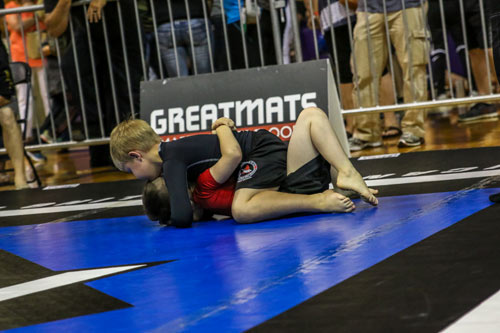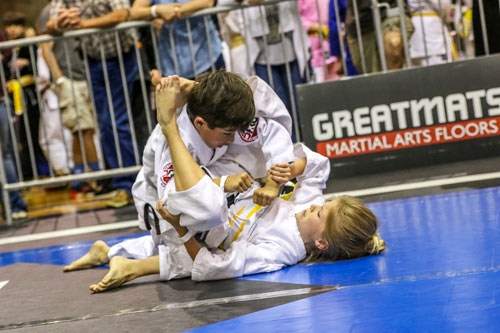 No Limit was the overwhelming overall team champion at the April 30
American Grappling Federation
2016 Jackson BJJ Championships, sponsored by Greatmats.
The academy posted 434 team points, nearly double that of runner up Soul Fighter BJJ (Gulf Coast) which finished with 249 points. Gracie South Jiu Jitsu was a close third with 202 points. Forty-nine academies managed to earn team points.
No Limit picked up 139 of those points in the Kids Gi Division. Grace South Jiu Jitsu also racked up a sizable amount of its point there as it finished second with 85 points. Kron Gracie Jiu Jitsu of West Monroe finished third in the division with 48 points.
With 104 points, No Limit claimed its third division title in the Adults Gi division while Soul Fighters BJJ and a strong runner up showing with 95 points. BJJ Revolution was third with 53 Adults Gi points.
No Limit won the Kids No Gi Division with 98 points while Gracie South Jiu Jitsu tallied 74 points and Soul Fighters BJJ, 52 points, in the same division.
In the Adults No Gi division, it was BJJ Revolution taking home the most points, edging out NO Limit 100-93. Vector/AFC placed third in the division with 66 points.
Top 10 Overall Team Scores
No Limit 434, Soul Fighters BJJ (Gulf Coast) 249, Gracie South Jiu Jitsu 202, Vector/AFC 181, BJJ Revolution 169, Kron Gracie Jiu Jitsu of West Monroe 117, Alan Belcher MMA Club 102, Gracie Jiu Jitsu (Madison) 70, Relson Gracie 601 64, Clementi's Gladiator Academy 56
As a sponsor of AGF BJJ Tournaments, Greatmats is offering all attendees of these tournaments the opportunity to win prizes as part of the Greatmats Photobomb Contest. Find out more about the contest and prizes at http://www.greatmats.com/martial-arts-mats/greatmats-photobomb-contest.php.
Learn more about the 2016 American Grappling Federation Tournament Season

Jackson BJJ Championships
American Grappling Federation
No Limit Jiu Jitsu
Starkville MS 39759