9th Annual SUGA Southern Nationals a Success
By Brett Hart Created: February, 2017 - Modified: July, 2021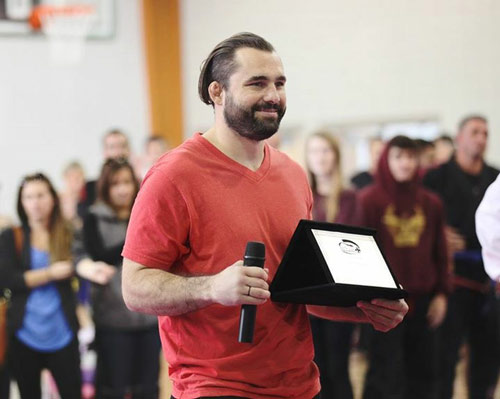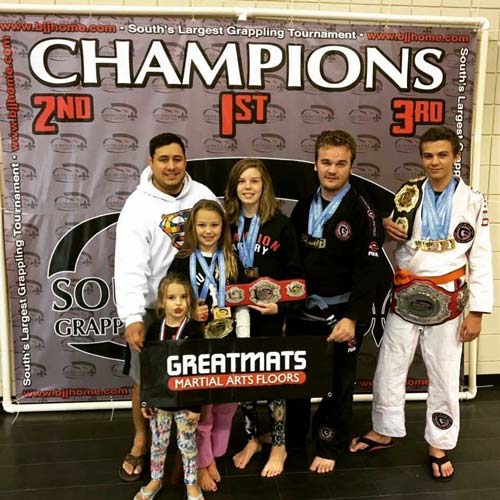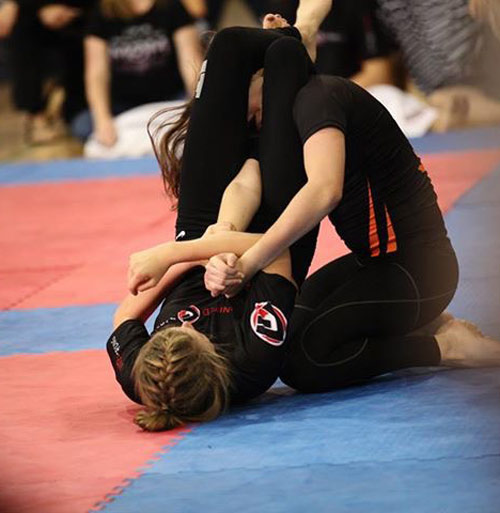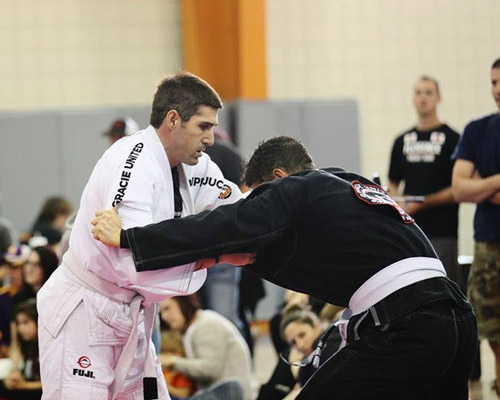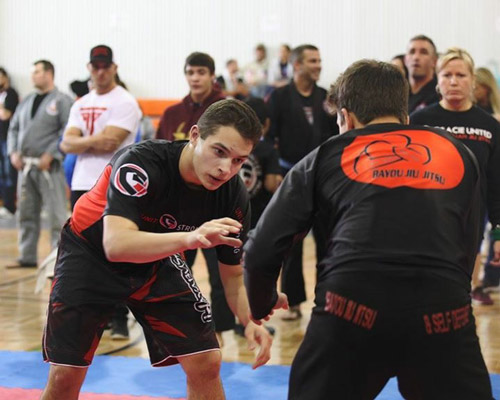 Dec. 1, 2016 - The South USA Grappling Association (SUGA) recently hosted its 9th annual Southern Nationals tournament with its traditional week-before-Thanksgiving timing in Hammond, Louisiana.
As has been the case often this year, flooding in the region caused a few road blocks for participation, but the popular event still managed more than 230 competitors (even while competing with a LSU vs. Florida college football game in Baton Rouge).
''Football is a big thing in the south, and we know that, but for sure we did not count on that,'' said tournament organizer Rafael Ellwanger.
With that being said, the 2016 Greatmats-sponsored and equipped tournament featured its most ever young female participants.
''The tournament was amazing,'' Ellwanger said. ''I think it was one of the best events we've ever run.''
Ellwanger noted that most competitors made weight, families were having fun and coaches were very respectful.
The most competitive division was the Purple Belt Division, featuring strong performances from David Lee (Bayou Jiu Jitsu), Jared Reno (Gracie United Springfield) and Chris Crosby (Movement Martial Arts).
Young phenom Levi Johnson for Gracie United Ponchatoula continued to dominate, winning both his Gi and No Gi Divisions by submission in under a minute.
The Foote family, which recently opened its own gym, Gracie United Laplace, three months earlier, had six competitors who all performed well. The family consists of the patriarch, Daniel, and kids Titus (age 18), Isaac (age 16), Chloe (age 14), Naomi (age 9) and Abi (age 5).
Lenzie Buller of Gracie United Opelousas controlled the 7-9 year-old White/Gray Belt Division.
Gracie United Mandeville was represented well by Shane Venezia in the White Belt over 30 Division and Open Class as he won both.
Kash Clementi of Clementi Gladiators won a 4-6 year-old Gi Division match by points over Cole Bourquard of Gracie United Slidell to claim a division title.
Jacob Drury was the White Belt 16-17 year-old Division champion.
Trey Crouse of Gracie United Amite won the Juvenile Blue Belt Division.
Daesia Belozerows and Kylah Rogers topped their Women's White Belt Juvenile Divisions.
Top performances were on display from Cyclone BJJ, Port City MMA, Clementi Gladiators, Florence Martial Arts, Bayou Jiu Jitsu and Gracie United.
''I could not be more impressed by the level of competition we had coming from these gyms,'' Ellwanger said. ''The kid divisions were on fire.''
Also highlighting the event was the Hall of Fame Induction of former UFC fighter Kyle Bradley.
''Kyle is one of the best MMA fighters from Louisiana,'' Ellwanger said.
Bradley (5-10, 170 pounds) holds a 19-12 professional record and most recently competed at the World Fighting Championships 46 in January.
The first Southern Nationals tournament marked SUGA's (formerly Louisiana Brazilian Jiu Jitsu Federation) first-ever tournament and introduced the state's first BJJ tournament.
Ellwanger, who founded the tournament, said it has had a major impact on the Jiu Jitsu growth in the south.
''This is for sure one of the biggest milestone's of my career,'' he said. ''Almost every instructor in the south was a part-time instructor. Now, with our help and dedication to the sport, many of us are full timers and living the dream - helping others and changing their lives through Brazilian Jiu Jitsu. For sure, I am proud of that.''
As has been the tradition of this tournament, SUGA purchased new Greatmats Grappling MMA Mats for the tournament and sold off its old mats to tournament goers.
''People are still calling to ask when I will sell my mats again,'' Ellwanger said. ''I told them - every year, the November event. ... Our customers have something cool to buy for their loved ones.''
Learn more about the 2016 South USA Grappling Association Tournament Season

South USA Grappling Association