Montier building family BJJ legacy
By Brett Hart Created: June, 2017 - Modified: July, 2021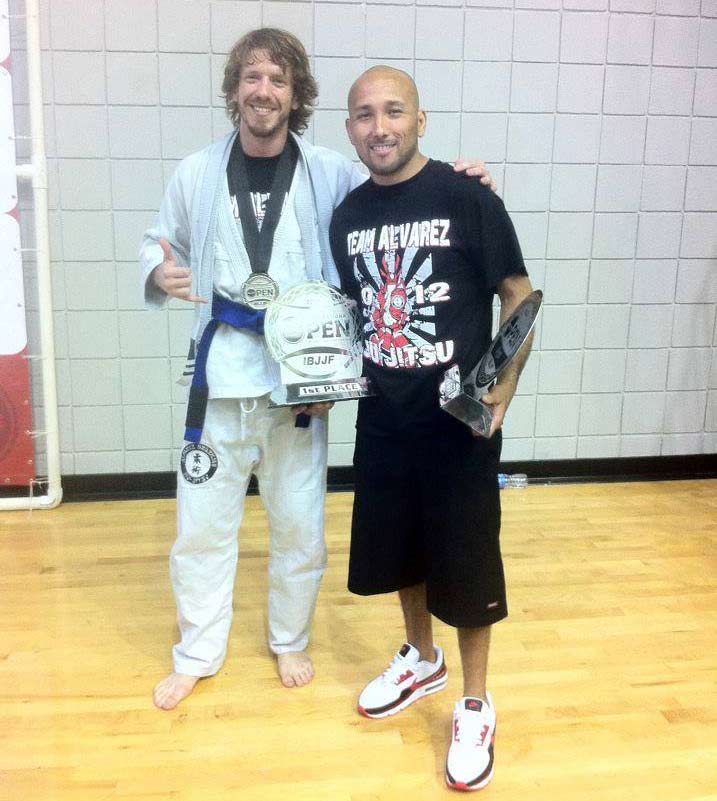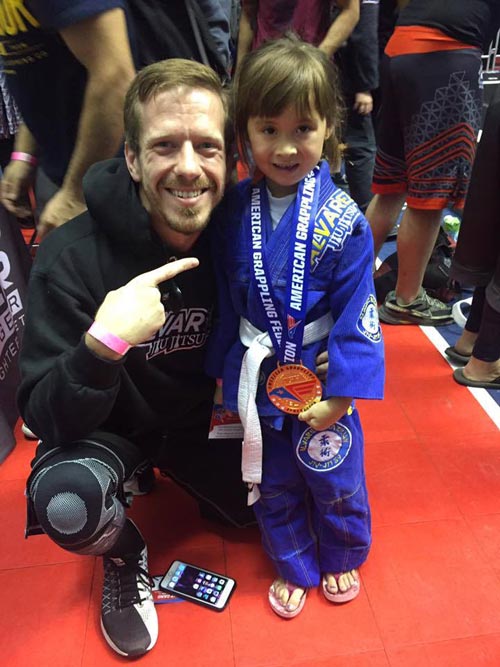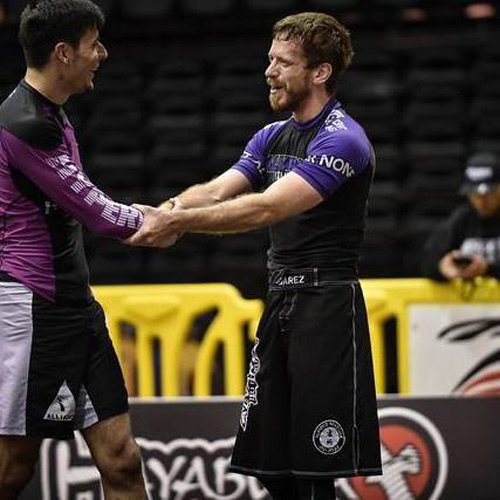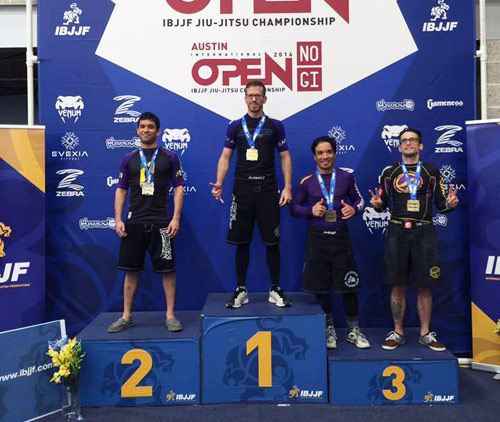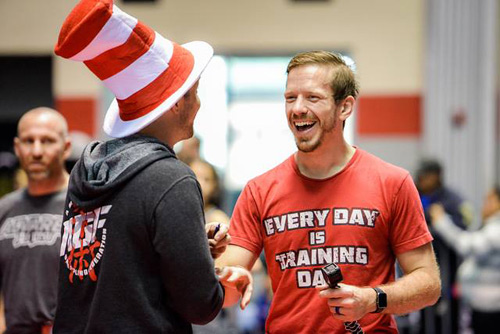 While his competition accolades have been steadily building, it's coaching Brazilian Jiu Jitsu that really gets Arlington, Texas' Bo Montier fired up about the sport.
After getting talked into training by his brother, Scott, just over 5 years ago, Bo has worked his way up to a purple belt (featherweight) and a 2016 IBJJF Austin Open No Gi Division Gold Medal.
''I've medaled at a lot of tournaments, but I'd come up short in the IBJJF competition up to that point,'' Bo said.
Inspiration
When Bo first considered beginning his training, he didn't know where to begin. So he contacted Scott, who is a black belt in BJJ. Scott was serving in the Air Force in Japan at the time, but found Alvarez Brazilian Jiu Jitsu, led by instructor Danny Alvarez, through on online search and directed Bo to start there. Bo was very happy with the find.
''I'm really blessed to train under one of the most decorated black belts in the country,'' Bo said. ''He (Alvarez) competes tirelessly and manages to win gold over super tough opponents across the globe.''
Alvarez, who has been winning on the world stage since claiming a 2007 Pan American Brown Master championship, has won 15 IBJJF championships this year, including the IBJJF Asian Open and the IBJJF International Masters. He is also a 2-time Masters World Champion and 4-time Masters No Gi World Champion.
Training between three and seven days per week, depending on competitions and injuries, Bo started ramping up his competition participation two years ago. He competed fives times in 2014 and bumped that up to 10 the past two years with a goal of 15 competitions in 2017.
Lessons Learned
Working in the operations department of a small local bank, Bo says he is constantly learning things through BJJ that he can apply to his day job - most importantly ''I can learn something from anyone!''
He's also learned that someone's skill level doesn't necessarily reflect their moral character.
''Someone can be very good at their job, but not be a person I'd trust with my wallet,'' Bo said.
Goal Driven
That being said, he is someone he'd like others to feel comfortable with in both departments, which is what drives him to continue his training.
''I really want to become a more successful competitor,'' Bo said. ''I want to earn my black belt. ... The biggest motivator... is the thought or dream of becoming a coach. ... The thing I enjoy most about BJJ is coaching our kids' team. Seeing the kids and teens grow in their skills, and, more importantly, in their character and willingness to work hard is just awesome. ... I'd really like to train world champions and professional athletes one day. As much as I enjoy competing, I enjoy motivating and coaching my teammates and our kids/teens teams more.''
That's one of the biggest reasons Bo enjoys competing in American Grappling Federation tournaments.
''I won't compete at a tournament I don't feel I can recommend to my teammates and friends,'' he said.
He also looks forward to facing a number of upper belt athletes at AGF tournaments, something he finds difficult to find at smaller tournaments. At the 2016 Greatmats-sponsored AGF Dallas BJJ Championships in October, Bo competed in both his weight class and absolute divisions for Gi and No Gi and placed second in both weight class brackets.
''I was particularly pleased with my performance in Gi, where I was able to implement my A game to score some points and then get into a lot of the techniques I've been working on during training over the last few months,'' Bo said. ''I managed to strengthen some holes in my game, and it showed in my first match.''
Family Circle
Three years ago, Bo's wife, Savannah, joined his BJJ family as well and recently promoted to her blue belt. Bo's hoping she'll be as thankful for taking the leap as he was to Scott for pushing him in that direction.
''I never would have ended up where I'm at if it wasn't for Scott,'' Bo said.
To learn more about Greatmats-sponsored American Grappling Federation Tournaments and athletes visit
Greatmats' AGF Tournament Resource Page.
Bo Montier
Alvarez Brazilian Jiu Jitsu
Arlington TX 76001
For more on this topic please review our
MMA Mats
product page.