McCurdy, Kahl are AKF Grand Champions
By Brett Hart Created: June, 2017 - Modified: July, 2021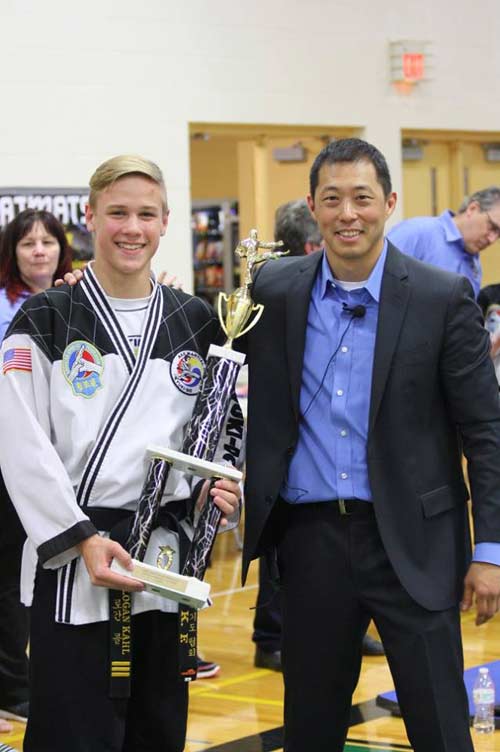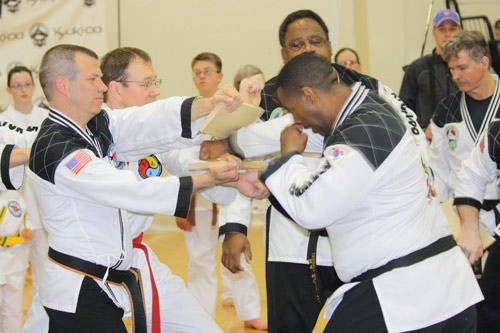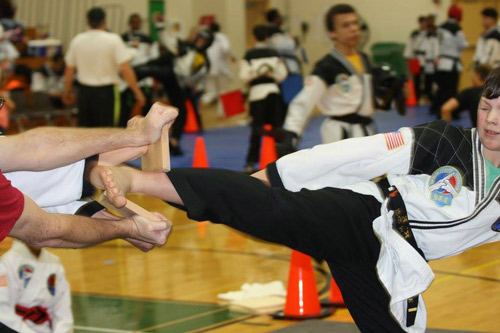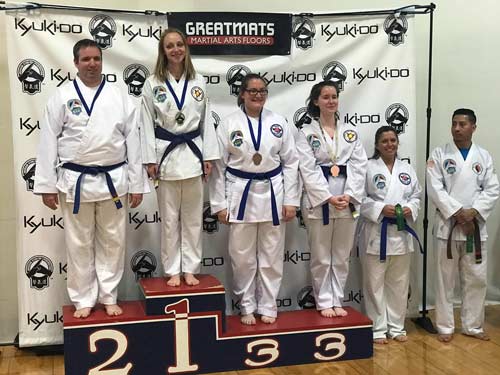 Drew McCurdy, a third dan in Kyuki-Do from Elgin, Illinois, claimed his fourth AKF Grand Champion title for 18 and over competitors at the 2017 American Kyuki-Do Federation Spring Tournament of Champions in Huntley, Illinois on May 6. Meanwhile Logan Kahl, also a third dan, of Janesville, Wisconsin, claimed the 17 and Under Grand Champion honor.
''To qualify for Grand Champion, each competitor must participate in forms, weapons, breaking and sparring,'' according to Master Rick Steinmaier. ''At the end of the black belt competition, the competitor with the most points is named grand champion.''
Competitors have the chance to earn points via 1st through 4th-place finishes in each activity, with first place finishes earning four points each.
Kyuki-Do Martial Arts of Elgin led the field as the school with the most competitors, making up 70 of the 260 total martial artists from 12 schools. AKF Lexington (Kentucky) Martial Arts also made an impact with 40 participants.
Mr. Lain Pontious of Huntley, Ill., was the winner of a free pass to this year's Kyuki-Do Camp which runs July 7-9.
The 2017 AKF Summer Tournament of champions will take place in Eau Claire, Wisconsin, on Aug. 12. Due to the AKF's new dedicated Grappling and Throwing Tournaments, the grappling portion of the Summer Tournament of Champions will be open to novice only.
Learn more about the American Kyuki-Do Federation events and athletes.
2017 Spring Tournament of Champions
American Kyuki-Do Federation
Huntley IL