Lovato BJJ Wins AGF Oklahoma City Open
By Created: June, 2017 - Modified: August, 2023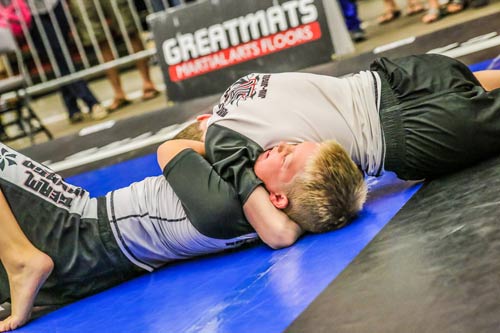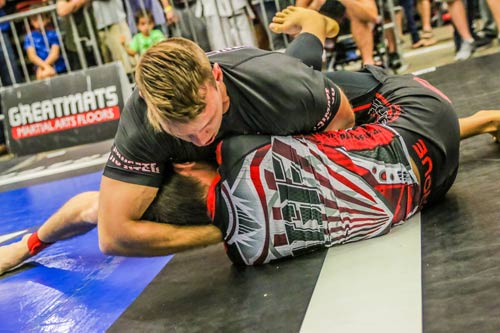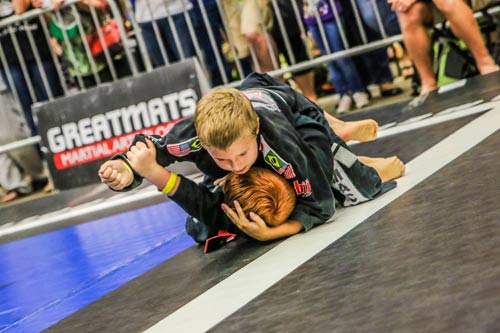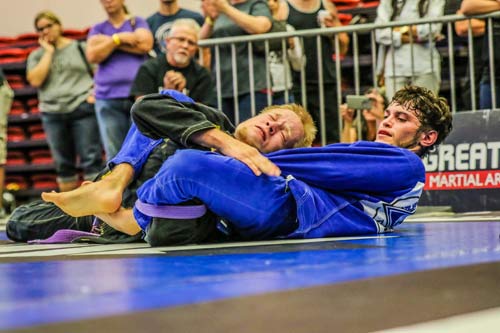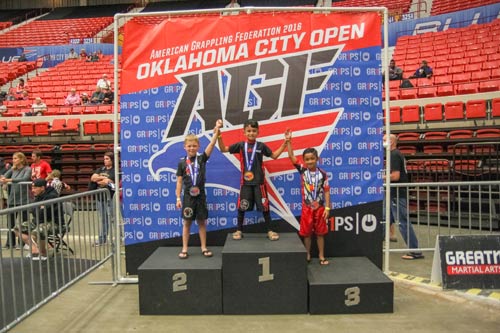 Lovato BJJ more than doubled up its competition in overall team points at the Greatmats-sponsored Sept. 10, 2016
American Grappling Federation
Oklahoma City Open, collecting 492 points. Second place Clinch Martial Arts Academy finished with 205 points while Cobra BJJ amassed 181 points for third place.
A sizable portion of the Lovato BJJ's points came in the Kids No Gi division as it won the division with 135 points. It did four better in the Kids Gi division with a top score of 139. The championship team added another 134 points while winning the Adults Gi Division and placed second in the Adults No Gi Division after losing a tie breaker with Clinch Martial Arts Academy. (Both teams had 84 points.)
''It was our first time incorporating the F2W Pro mat in our event,'' said AGF Co-Owner Chris Carlino. ''Some matches were on the big stage... kind of cool and intimidating at the same time.''
Clinch Martial Arts Academy also placed third in the Adults Gi Division (55 points) and picked up 27 points in the Kids No Gi Division and 39 points in the Kids Gi Division.
Cobra BJJ nabbed second place in the Kids No Gi Division with 93 points and third in the Kids Gi arena (56 points.) It also added 13 points in Adults No Gi and 19 points in Adults Gi.
American Elite MMA placed second in Kids Gi (60 points) and third in Kids No Gi (49 points). The Forge BJJ placed second in Adults Gi, and Triton Fight Center was third in Adults No Gi.
To learn more about Greatmats-sponsored American Grappling Federation Tournaments and athletes visit
Greatmats' AGF Tournament Resource Page.
Top 10 Overall Team Scores
Lovato BJJ 492, Clinch Martial Arts Academy 205, Cobra BJJ 181, American Elite MMA 158, Triton Fight Center 148, Academy of Martial Arts 120, Guetho Texas 109, Omar French BJJ 97, The Forge BJJ 88, Sandro Sampaio BJJ Academy 68.
Lovato BJJ
American Grappling Federation
Oklahoma City OK 73112