Clay Mayfield - Greatmats Featured AGF BJJ Champion
By Brett Hart Created: February, 2017 - Modified: July, 2021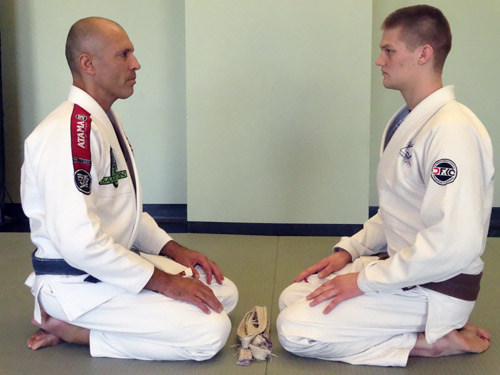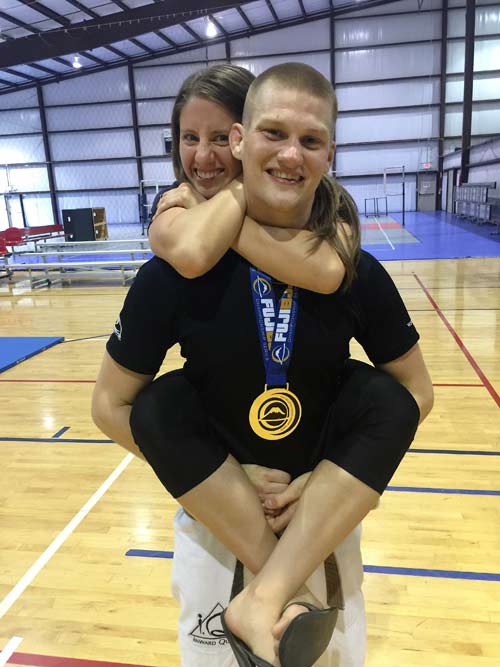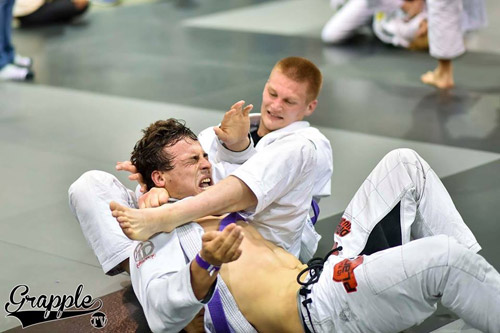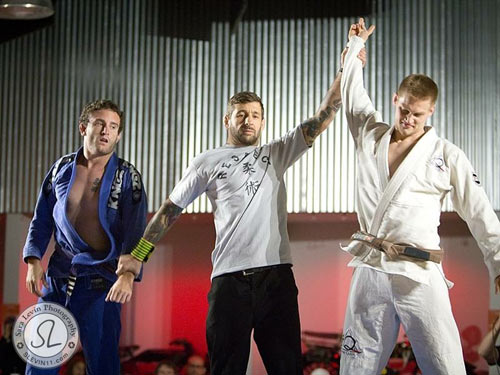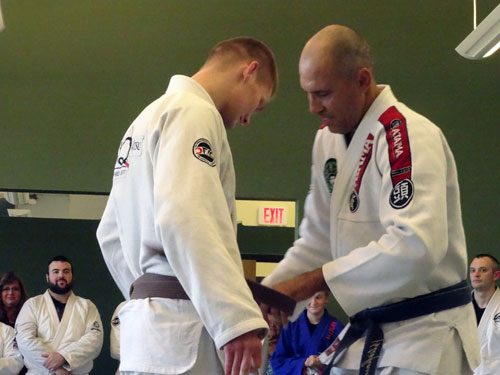 Jiu Jitsu is more than an art. It's a lifestyle for Clay Mayfield.
For 23-year-old Clay Mayfield, his introduction to Gracie Jiu Jitsu was the beginning of a new, more fulfilling lifestyle.
''I used to have a bad temper,'' Clay said. ''I used to be impulsive, and jiu jitsu has helped me work through a lot of those issues and start really understanding myself.''
At age 15, Mayfield's father sent Clay, his brother and sister to a free introductory Royce Gracie Jiu Jitsu class and all three decided to sign up and start taking classes.
''As I started training, I realized that what I was learning physically was helping me emotionally and spiritually as well.''
After a few months Clay's passion for the sport continued to grow, and he signed up for judo classes as well.
''A couple of years in, right after I received my blue belt (in jiu jitsu), I decided I wanted to teach full time and devoted myself to the instructor training program we had at the school,'' Clay said. ''I'd take my homework up there and watch private lessons and take the group classes and do my homework between classes. Basically, I lived at the academy for several years and then started teach full time when I was 18.''
While Clay as dabbled with some kung fu, muay thai, kali and stick fighting, nothing kept his attention the way judo and jiu jitsu had.
Now a brown belt in jiu jitsu and black belt in judo, Clay has made a name for himself in the sports, winning two Gracie National Championships and one Gracie World Championship.
While Clay describes himself as a ''self defense guy,'' he loves the competition aspect of martial arts.
''The competition extension of that is what feeds me personally. I really enjoy pushing myself and trying to be the best that I can be,'' he said.
He says he uses the art as a vehicle of self development.
''I love the techniques,'' Clay said. ''I love rolling. I love having fun, but the most enriching part of the journey is the lifestyle and seeing how we can take the principles and mindset that we use on the mat and apply it everyday life - from diet to philosophy and relationships. It's such an enriching journey.''
Those principles and relationships are what keep him going competitively and personally. In fact, he and his girlfriend, Natalie Belsford, are training partners.
''She's my fitness coach for my competition,'' Clay said. ''I'm her jiu jitsu coach. She competes as well, so we compliment each other really well in that arena. ... I couldn't ask for a more supportive person. She drives 10 hours to compete and supports me in my matches and coaches me and then gets out there and puts it on the line herself. She's a trooper.''
Even with his national and world titles, Clay says his biggest martial arts accomplishment is earning his brown belt.
''Having Royce Gracie - the man who started the entire revolution - award me the brown belt was a huge sense of accomplishment,'' Clay said. ''Every hour, every minute, every drop of sweat from the seven year journey to get there, just made the moment so special. ... When you get that promotion, it's not really about the belt, it's about all the work you've put in and the behind the scenes that no one knows about. All the personal sacrifices - the culmination of all those factors.''
Recently, Clay has been making a splash in the Greatmats-sponsored
American Grappling Federation
tournament circuit. At the April 23 Kansas City BJJ Championships in Missouri, Mayfield, who competes in the Adult Brown Belt Lightweight (175 pounds) division, took first in his Gi Division, second in No Gi and was among the top three finishers in the Absolute Division, but admitted it was not his best performance. Three months later he won the Brown Belt Absolute Division at the Arkansas Open in Conway, AR, and couldn't be happier to compete in the AGF circuit.
''There are a lot of other organizations around that don't have their level of professionalism,'' Clay said. ''AGF is constantly improving. Every event I go to, they make a little change or little tweak to make things a little more streamline. It definitely pays off. They've got a really well run event now.''
He also enjoys the fact that he can enter four divisions and usually ends up with 7 or 8 matches per tournament - which is what he prefers if he's going to drive 4-6 hours to compete.
Although Clay trains seven days a week and teaches Jiu Jitsu at IQ Jiu Jitsu in Benton, Illinois, under Jared Jessup he says, ''When people ask what I do, I always tell them I'm a professional student. The first person I had to learn to teach was myself. This is more than just techniques. This is how to live a life.''
As a teacher, he says seeing the growth in his students and watching their progress is a big motivator to him.
''The little changes in confidence and kids shutting down bullying situations and watching the women become more empowered and the men - even for the people that never compete, just watching the personal development in their lives is really enriching,'' Clay said.
In that same respect, he maintains his appreciation for those who have helped him get to where he is today, including his first martial arts instructor, his girlfriend and other training partners, JW Wright, Brandon Quick of AGF, Royce Gracie and Rener Gracie.
''There's no one who competes and trains and does it all themselves,'' Clay said. ''Everyone has an enormous force of people who are helping them be who they are.''
Learn more about American Grappling Federation Tournaments and athletes by visiting
Greatmats' AGF Tournament Resource Page.
Clay Mayfield
IQ Jiu Jitsu
Benton IL 62812