Bowlin Motivated by the Daily Grind of BJJ
By Brett Hart Created: August, 2017 - Modified: July, 2021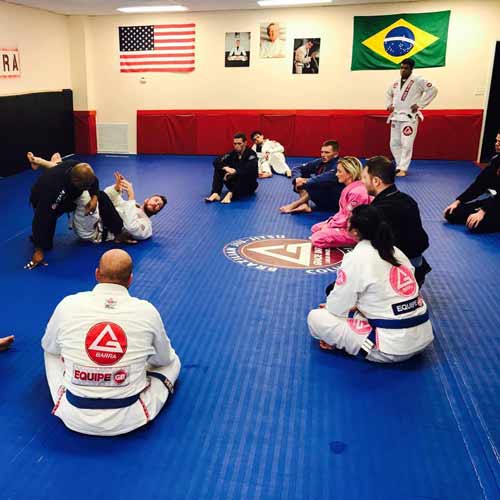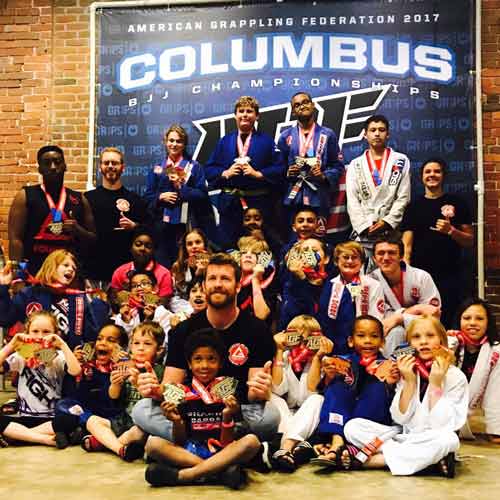 Joshua Bowlin, 31, began his martial arts career looking to fight MMA. He trained in wrestling, boxing and Muay Thai, but it was is jiu jitsu training that really grabbed his attention.
''Getting punched in the head gets old over time,'' Bowlin jokes. ''BJJ to me is a huge outlet for stress, self expression and creativity. I practice it because it challenges my mind and body on a day-to-day basis.''
His jiu jitsu training began in a little self defense gym where he learned under the instruction of army ranger and Gracie Barra black belt, Pedro Lacerda. After Lacerda passed away due to a brain aneurysm at the age of 30 (in 2010), Bowlin went on to earn his black belt under Professor Fabio Costa of Gracie Barra Georgia and became owner and head instructor at Gracie Barra Columbus.
Bowlin says his favorite part about BJJ is the ''endless supply of knowledge. There's always something to improve.''
''The grind motivates me,'' he added. ''The day-to-day victories; whether it's my own victories or my students' victories. When a technique finally clicks, and there's that little sparkle in their eyes, along with the 'AHA!' moment. (It's) very gratifying.''
One of the competitive highlights for the MMA convert was defeating Samir Chantre in the finals of the Open Weight Adult Black Belt No Gi Division title at the 2016 Atlanta Open.
''I firmly believe if you're not challenging yourself and trying to be the best person you can be, you become stagnant and lose purpose of what's important in life,'' Bowlin said. ''Competition is the fastest way to find holes in our game. Being out there, feeling the adrenaline, and the pressure really imprints the memory of how the match transpires. So when you get back to the gym, you know exactly what you did wrong and what you have to work on.''
At the recent Greatmats-sponsored
American Grappling Federation
Columbus BJJ Championships on May 20, 2017, Bowlin's Gracie Barra Columbus team claimed a dominant overall team victory, along with divisional titles in the Kids No Gi, Kids Gi and Adult Gi Divisions.
''Watching the kids apply everything they've been taught - the sportsmanship and discipline each one of them displayed was incredible,'' Bowlin said. ''It made me very proud. Also watching each one of our adults place was awesome. Those guys and girls train so hard and put everything they have into every session. It was awesome to see the hard work pay off.''
Bowlin is impressed by the professionalism and organization at American Grappling Federation events.
''The refs are great with the kids and know what they're doing... super patient,'' Bowlin said. ''I haven't had a bad experience with them yet. We will always support AGF, especially when they visit Columbus, Georgia.''
To learn more about Greatmats-sponsored American Grappling Federation Tournaments and athletes visit
Greatmats' AGF Tournament Resource Page.

Joshua Bowlin
Gracie Barra Columbus
Columbus GA 31909