Blake Snow puts Himself to the Test Through BJJ
By Brett Hart Created: June, 2017 - Modified: July, 2021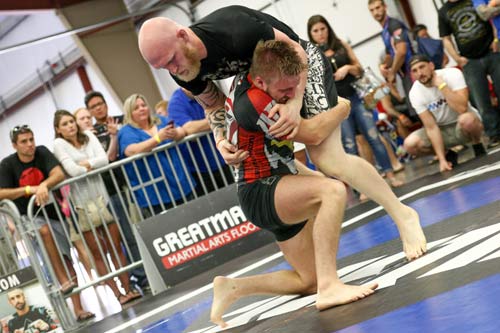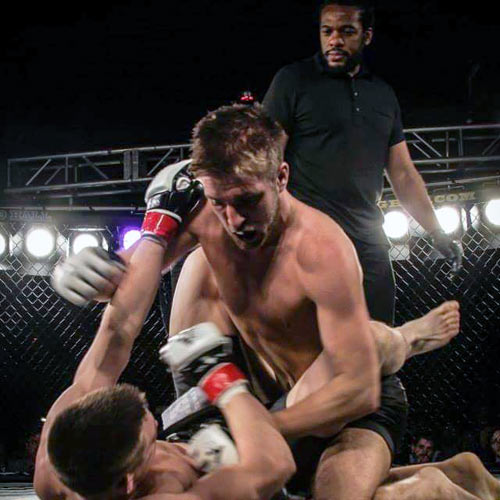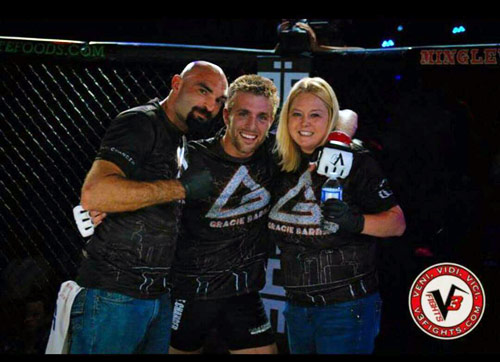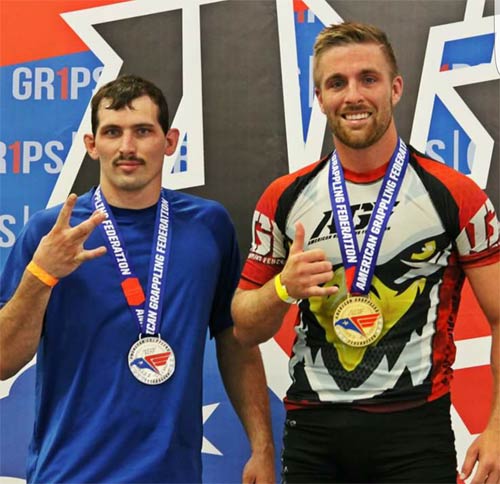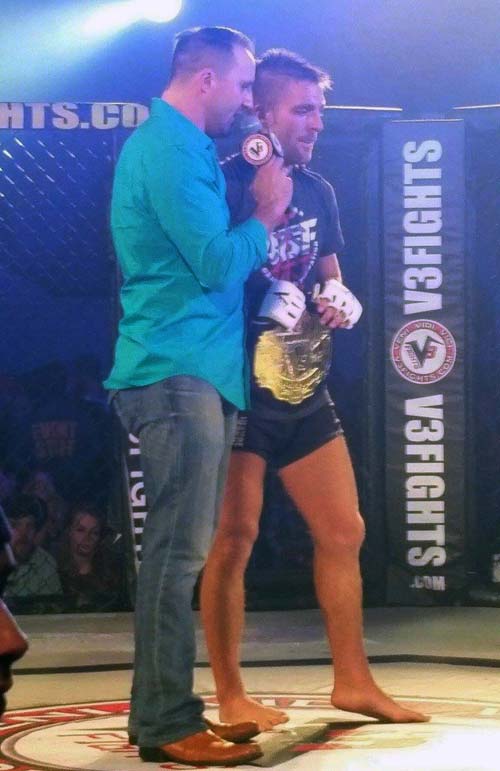 Aug. 24, 2016 - When it comes to competition, Blake Snow just can't get enough. Whether its running his own businesses or participating in sports, Snow makes sure to always be on top of his game. The former high school football and baseball standout couldn't just walk away from sports after high school and began training in Jiu Jitsu.
''I like to test myself,'' Snow said, noting that he wants to continue to grow as a fighter and competitor.
Now, sponsored by the
American Grappling Federation
at the age of 24, he's making a splash in the world of amateur BJJ where he currently holds a three-stripe purple belt.
Formerly the top-ranked grappler in the lower half of the United States at 145 pounds, Snow won the Greatmats-sponsored American Grappling Federation's 160-pound Advanced Division at the Arkansas Open on July 16.
The victory comes less than 3 months after winning his division at the AGF Jackson BJJ Championships and losing by a leg lock in the open weight - marking his first loss by submission in nearly 3 years.
''I'm outweighed 99 percent of the time,'' Snow said.
But that's nothing new for him, as he was a 160-pound all-state middle linebacker in high school.
Snow trains out of Gracie Barra Arkansas LC under black belt Professor Tommy Walker and loves to compete in the AGF circuit because of its top-notch tournaments.
''The owners are personable,'' Snow said, adding that they don't make it about the money. They make it about being enjoyable for the competitors.
When he isn't training or competing in BJJ, Snow, who earned a biology degree (and chemistry minor) in May 2015, owns and operates a moving company, landscape company and two fitness boot camps for women. He also organizes the Color Splash 5k event in Jonesboro, Arkansas - an event dedicated to having fun and supporting the Arkansas Children's Hospital.
Snow said its incredibly rewarding to help others and watch them show what they've learned.
To learn more about American Grappling Federation Tournaments and athletes visit
Greatmats' AGF Tournament Resource Page.

Blake Snow
Gracie Barra Arkansas LC
Walnut Ridge AR 72476