Budding BJJ Star - Olivia Terrell - AGF
By Brett Hart Created: February, 2017 - Modified: July, 2021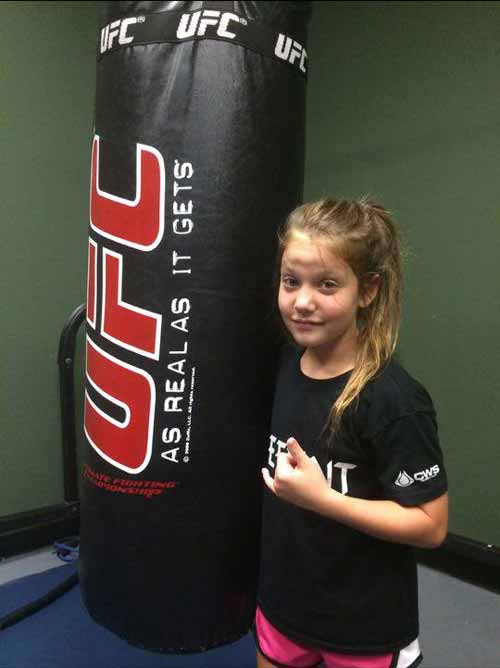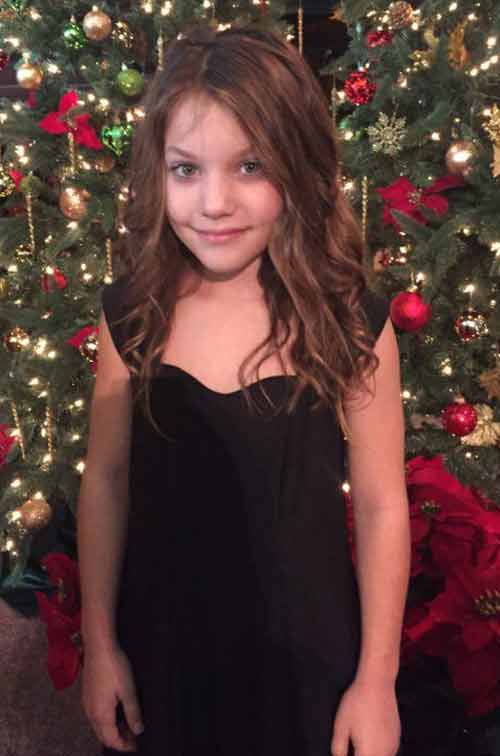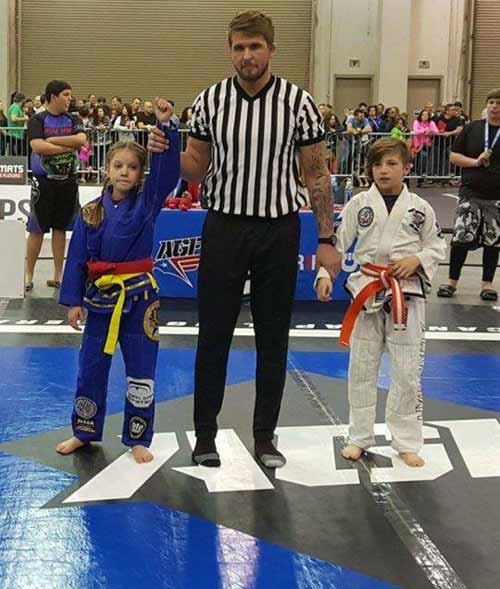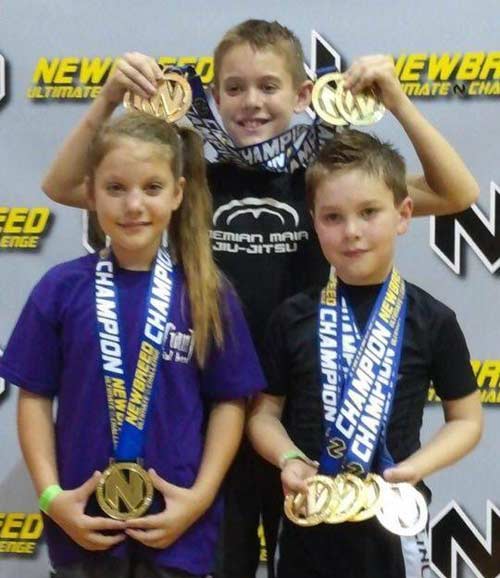 Don't let that cute face fool you. There's a good reason 10-year-old Olivia Terrell is nicknamed ''The Terror.''
This Brazilian Jiu Jitsu yellow belt has taken the grappling world by storm. In less than three years of training and two years of competition in the sport, Terrell has competed in more than 10 tournaments and medalled in each of them - mostly in the form of golds. Most recently, she claimed three gold medals at the Greatmats-sponsored 2016 Oklahoma State BJJ Championships, hosted by the American Grappling Federation.
A product of Defiant Martial Arts in Shawnee, Oklahoma, Terrell is also affiliated with Demian Maia Jiujitsu. Olivia's father, Brady, said UFC fighter Demian Maia (22-6 Welterweight) has been all over the world watching fighters and identified Olivia as being the best technical child he's seen - better than many blue-belt adults. Maia, who picked Olivia as the first athlete to feature on his website, refers to her as the ''Diamond'' due to her beauty, strength, rarity and preciousness.
A multi-talented straight A student member of the honor choir, Olivia comes from a dance and gymnastics background. But when her older brother, Landen, was invited by a friend to attend a grappling class at Defiant Martial Arts, she quickly changed direction and set her sights on becoming the best-ever UFC fighter. Even at age 7, nobody was going to stand in her way, including her father.
When Olivia first ''requested'' to attend the grappling class with Landen, Brady said ''No.'' But she wouldn't have it. After that class, she told her father she would be quitting dance and gymnastics to focus on BJJ. She even turned down an acting and modeling scholarship from a company that works with Disney and Nickelodeon because she didn't want it to interfere with her martial arts training.
''She's an Alpha Alpha female,'' Brady said.
Defiant Martial Arts' owner and instructor William Pierce (a brown belt) saw Olivia's potential immediately and offered to train her for life, a welcome invitation by the Terrell family.
That chance visit worked out well for both sides as Olivia and her two brothers, Landen (age 12) and Dawson (age 8) train 3-4 days per week at the academy and Defiant Martial Arts' small squad has become a force to reckon with in the grappling circuits.
At the March 5
AGF
Oklahoma State BJJ Championships, Defiant Martial Arts brought just six competitors and managed to place fourth in the Kids' Gi team standings with 51 points and earned an eighth-place overall finish with 98 points.
Half of those competitors were Terrells. In addition to Olivia's three gold medals, her team gathered another four medals from her brothers' efforts. Dawson claimed a gold medal and silver medal while Landen added two silvers.
Olivia loves to be challenged and has found that to be difficult when training and competing against other females. Most of her training now takes place against males, and her father prefers it that way, noting that the boys are usually bigger, faster and stronger, but she beats them with technique.
One of the biggest benefits of having his kids in BJJ, according to Brady is - ''They don't have bully problems.''
For Olivia, her BJJ training has strengthened her mentally and emotionally as she cannot rely on teammates pull her through her matches. It's all up to her.
She has no fear and she doesn't cry, Brady said - even when she broke her nose.
If she has anything to say about it - and she undoubtedly does - she will become Demian Maia's youngest black belt, William Pierce's first certified black belt, and the top fighter in UFC history. But for now, she'll try to stay grounded while dominating the amateur circuits.
To learn more about American Grappling Federation Tournaments and athletes visit
Greatmats' AGF Tournament Resource Page.
Olivia Terrell
Defiant Martial Arts
https://www.facebook.com/Defiant-Martial-Arts-371823976231454/
Shawnee OK 74804

American Grappling Federation
Defiant Martial Arts
Shawnee OK 74804