Alvarez BJJ Opens 2017 AGF Season with Winter Classic Title
By Brett Hart Created: July, 2017 - Modified: July, 2021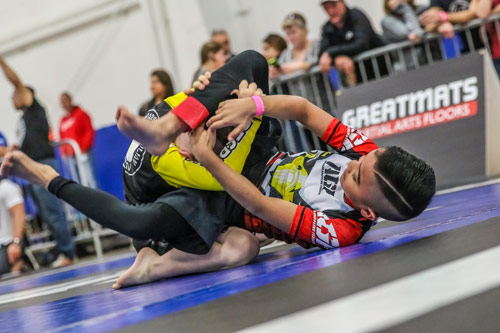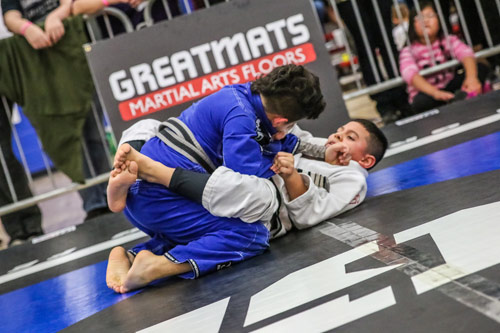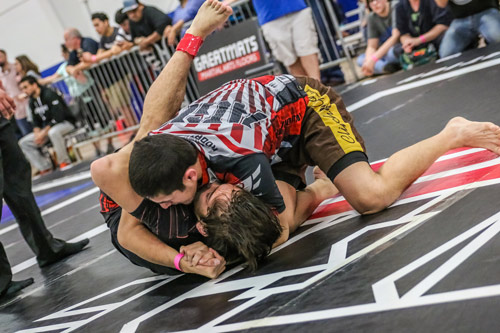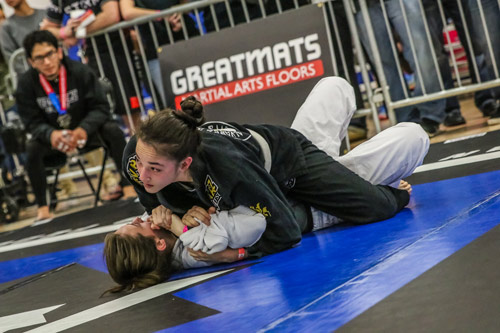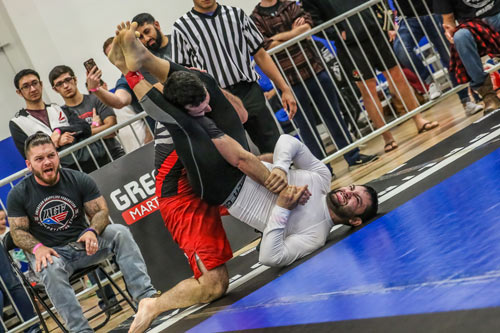 Jan. 27, 2017 - The American Grappling Federation kicked off its 2017 tournament season on Jan. 22 with the Greatmats-sponsored Dallas Winter Classic. The AGF's first-ever Sunday tournament brought a balanced field of competition, topped by an overall team championship by Alvarez BJJ with 265 points. BQuick JJ claimed second with 220 points, and Warrior Martial Arts edged out Soul Fighters Texas by two points to snag third place out of more than 80 teams.
Warrior Martial Arts claimed the Kids No Gi Division title while All American MMA duked it out with Soul Fighters Texas for the runner up spot. All American MMA squeaked past Soul Fighters Texas with just three points of separation.
Watkins BJJ Academy won the Kids Gi Division by an even smaller margin, slipping past Warrior Martial Arts by just two points while Alvarez BJJ secured the No. 3 spot.
BQuick JJ was the clear winner of the Adult No Gi Division while Top Game Jiu Jitsu Studio edged Alvarez BJJ by just one point for the No. 2 spot.
Alvarez BJJ separated itself from the rest of the field in the Adult Gi Division where it racked up nearly 40 percent of its points to claim the division title. BQuick JJ had a solid grip on second place. Top Game Jiu Jitsu Studio claimed third place.
Top 10 Overall Team Scores
Alvarez BJJ 265, BQuick JJ 220, Warrior Martial Arts 171, Soul Fighters Texas 169, All American MMA 135, Top Game Jiu Jitsu Studio 116, Lovato BJJ 108, Watkins BJJ Academy 104, Genesis Jiu Jitsu 100, Travis Lutter BJJ 88
To learn more about Greatmats-sponsored American Grappling Federation Tournaments and athletes visit
Greatmats' AGF Tournament Resource Page.

2017 Dallas Winter Classic
American Grappling Federation
Duncanville TX 75137