AKF Grappling and Throwing Tourney Packs Convention Center
By Brett Hart Created: June, 2017 - Modified: August, 2019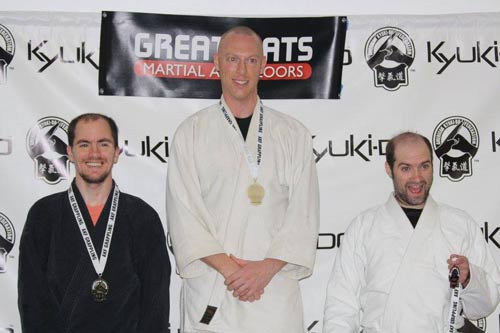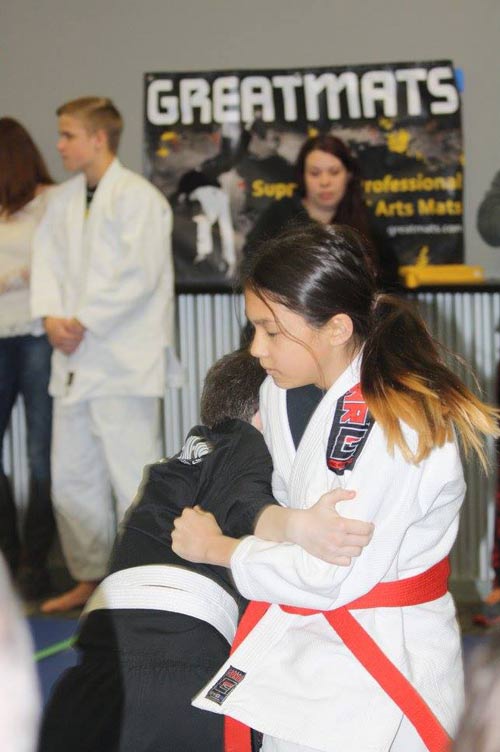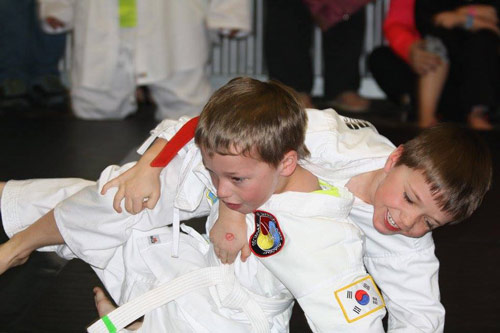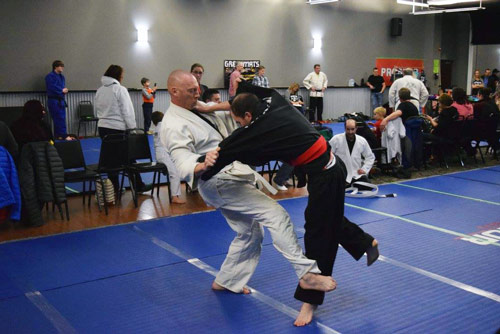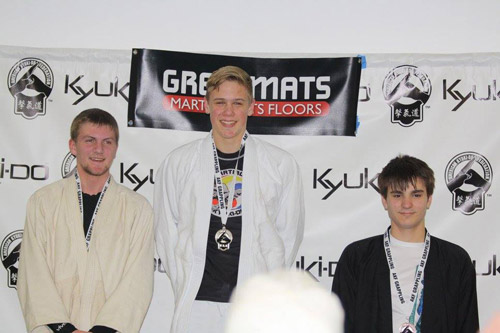 There was standing room only at the the Metropolis Resort and Convention Center in Eau Claire, Wisconsin, at the 36-year-old American Kyuki-Do Federation's second-ever grappling and throwing focused tournament.
This year's Winter Grappling and Throwing tournament featured 74 regional competitors with 40 percent of them competing in grappling for the first time. Competitors traveled from as far away as Huntley, Illinois, which is about a 4 1/2 hour drive.
Locally, the AKF Martial Arts Academy of Eau Claire produced 21 competitors, followed by New Richmond (Wisc.) with 13 and Janesville (Wisc.) with 10.
With divisions split by age, size and experience levels, competitors had the options of competing in judo, jiu jitsu, or hybrid version of the two.
Approximately half of the competitors tested their skills in both judo and jiu jitsu.
Kyuki-Do Martial Arts of Amery chief instructor Tammy Turcotte said, ''My favorite part of the tournaments is seeing the camaraderie between students from different academies, parents getting to know each other, and the joy of competition.''
Learn more about American Kyuki-Do Federation Events.

AKF 2017 Grappling and Throwing Tournament Video
Winter Grappling and Throwing Tournament
American Kyuki-Do Federation
Eau Claire WI 54701