AGF Has Strong Turnout at First Ever San Antonio BJJ Championships
By Created: June, 2017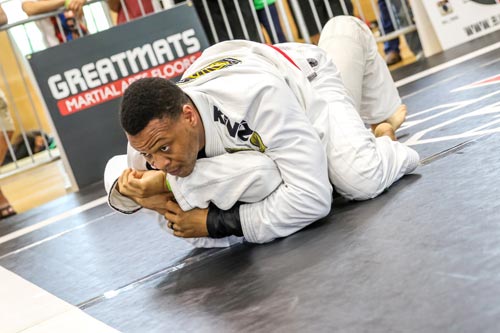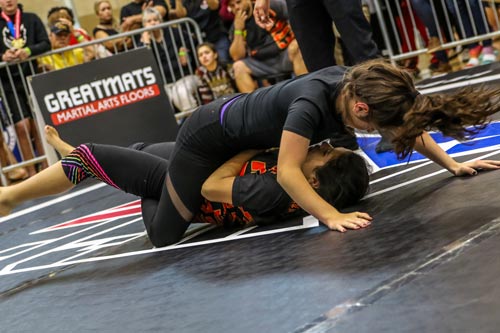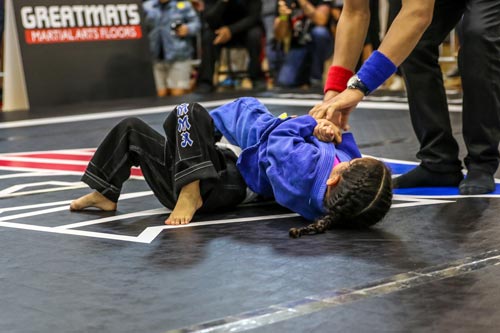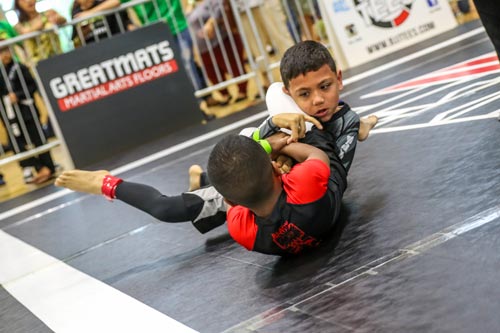 April 25, 2017 -- Ohana Academy used its numbers to its advantage on April 8, when it competed in the American Grappling Federations' first ever San Antonio BJJ championships at Mission Concepcion Sports Park in San Antonio, Texas.
Ohana, which had 115 entries, blew away the competition in the overall team standings, racking up 1255 points, 555 more than runner up Rodrigo Pinheiro BJJ. BQuick JJ claimed third place with 660 points.
North Texas MMA (Magness) gave Ohana Academy a tough fight in the Kids No Gi division, losing to the overall champ by just eight points, with 73. Meanwhile, Rodrigo Pinheiro BJJ was close behind with 70 points.
Ohana Academy compiled a large portion of its points in the Kids Gi Division, winning with a total of 532 points. Rodrigo Pinheiro BJJ was second at 312 and BQuick JJ tallied 282 points for third place in the division.
BQuick JJ claimed the Adults No Gi Division title with 117 points, followed by Rodrigo Pinheiro BJJ with 85 and Ohana Academy with 82.
The biggest point winning division for Ohana Academy came in the Adults Gi Division where it more than doubled its nearest competitor with 560 points. Rodrigo Pinheiro finished second with 233 and BQuick JJ, third, with 212 points.
Top 10 Overall Team Scores
Ohana Academy 1255, Rodrigo Pinheiro BJJ 700, Bquick JJ 660, North Texas MMA (Magness) 505, Alvarez BJJ 426, Marra Senki Jiu Jitsu 324, Zombie BJJ 324, Guerra's House of Warriors 320, Champions Factory 282, Mohler MMA 257
To learn more about Greatmats-sponsored American Grappling Federation Tournaments and athletes visit
Greatmats' AGF Tournament Resource Page.

San Antonio BJJ Championships
American Grappling Federation
San Antonio TX 78210
For more on this topic please review our
MMA Mats
product page.