Oklahoma City BJJ Open to Feature More than 500 Competitors
By Created: June, 2017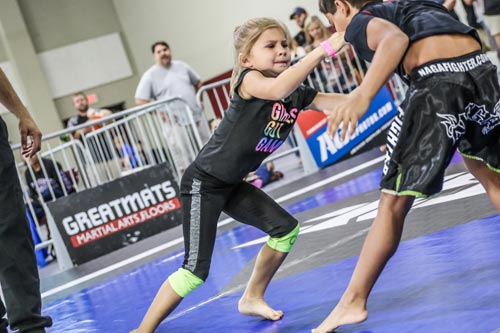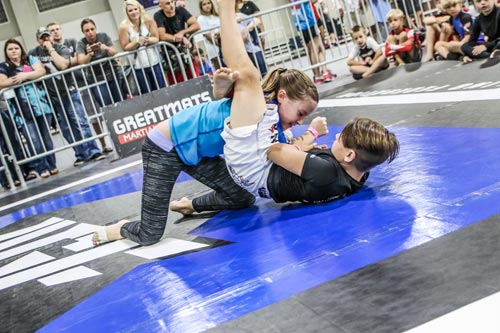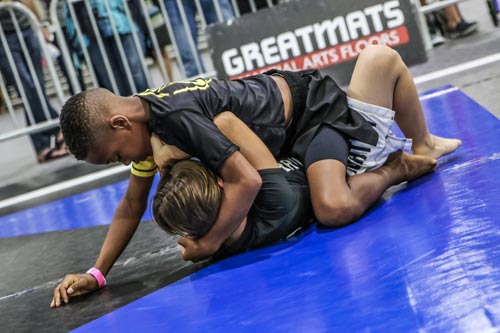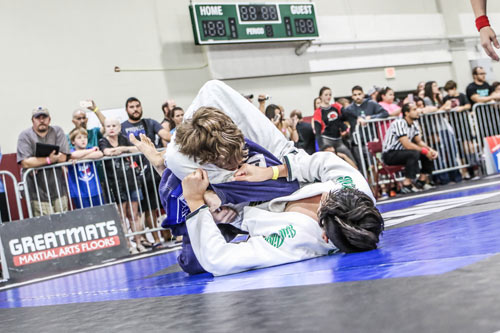 As the
American Grappling Federation
prepares for its 12th tournament of the 2016 season, Oklahoma City is readying itself for nearly 550 Brazilian Jiu Jitsu competitors to make their way to Cox Arena for the AGF Oklahoma City Open on Sept. 10.
The AGF, which began hosting Fight 2 Win Pro Events at its tournaments on July 30 in Albuquerque, New Mexico, will be running 11 mats for the first time at this event, with the F2W's first appearance at an Oklahoma AGF tournament.
The 11th mat, provided by F2W, will offer a more prominent space as it is located on a stage.
Highlighting the F2W Pro portion of the night is a fight between Justin Rader and Jeff Glover.
Rader (5-6, 142 lbs.) is a wrestler turned BJJ black belt under Rafael Lovato Jr. He is a three-time world champion (2007, 2009 and 2010). Raider is 4-2 in pro MMA fights. According to BJJ Heroes, Raders as a 21-10 Grappling Record with four wins by submission and five losses by submission.
Glover (154 lbs.) is a jiu jitsu black belt under Ricardo ''Franjinha'' Miller. He is a 2005 and 2006 Pan American Champion and 2012 World Jiu Jitsu Expo Superfight Champion who has defeated seven-time world black belt champion Caio Terra and six-time world black belt champion Robson Moura. According to BJJ Heroes, Glover has a 33-15 grappling record with 23 wins by submission and just one submission loss.
Last year, the Oklahoma City Open overall team champion was Lovato BJJ with an overwhelming 669 points. Triton Fight Center was second, and American Elite MMA took third.
This year's tournament will feature teams from at least 86 martial arts academies including each of last year's top three teams.
All competitors and spectators are eligible to participate in the Greatmats Photobomb contest for a chance to win great prizes from Greatmats. To learn more about the contest, visit http://www.greatmats.com/martial-arts-mats/greatmats-photobomb-contest.php
To learn more about Greatmats-sponsored American Grappling Federation Tournaments and athletes visit
Greatmats' AGF Tournament Resource Page.
American Grappling Federation
Fight 2 Win Pro
Waxahachie TX