2016 AGF Jackson BJJ Championships Preview
By Created: June, 2017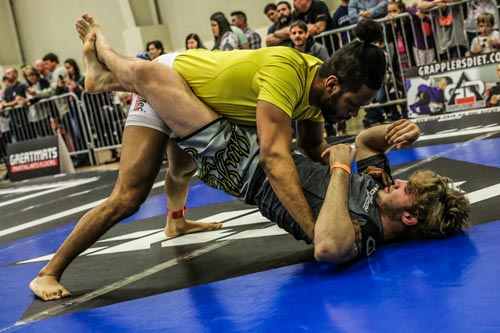 With athletes from more than 60 academies registered to compete in the
American Grappling Federation's
Jackson BJJ Championships at Millsaps College in Jackson, Mississippi on April 30, the day is sure to have adrenaline flowing at an all-time high.
Last year's team champion, the No Limit Killer Bees will look to defend their title while Vector Jiu-Jitsu aims to improve on last year's second place finish. BJJ Revolution, which placed third at the tournament a year ago is riding high after a team victory at the New Orleans BJJ Championships on March 12.
Festivities begin at 7:30 a.m. At the Hangar Dome of Millsaps College.
While you're there, don't forget to take a picture of yourself next to a banner for tournament sponsor Greatmats for a chance to win great prizes. Visit http://www.greatmats.com/martial-arts-mats/greatmats-photobomb-contest.php to learn more on how to enter and what you could win.
Learn more about the 2016 American Grappling Federation Tournament Season

American Grappling Federation
Waxahachie TX 75165