2016 AGF Kansas City BJJ Championships Preview
By Created: June, 2017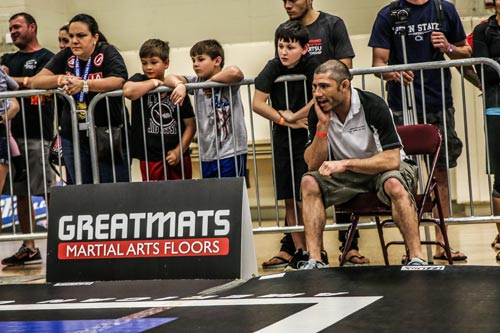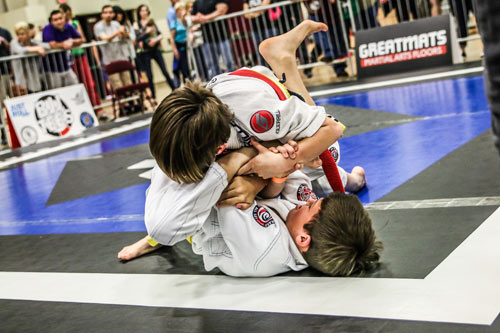 Don't Miss the
American Grappling Federation's
2016 Kansas City BJJ Championship, sponsored by Greatmats, April 23 at the LeVO Sports Complex in Riverside, Missouri.
In its second year with the AGF, the Kansas City BJJ Championships has nearly doubled its entrants for the 2016 tournament with more than 400 competitors pre-registered. The 400-plus competitors, ages 3-55, represent nearly 80 martial arts academies and will compete in 222 divisions.
Last year's KC BJJ Championship Tournament was held Aug. 29 and won by Gracie Barra with 270 points. Kansas City BJJ was close behind with 260 points.
AGF Grappling Action sponsored by GreatmatsThis year, there are three Gracie Barra Teams (Hannibal, St. Louis and Whiteman AFB) with competitors entering more than 100 events. Kansas City BJJ has already 26 athletes registered for 53 events.
If you're going find one of Greatmats floor banners and take a picture of yourself with the banner in the photo to enter Greatmats Photobomb Contest for a chance to win great prizes. Learn more about the photobomb contest at http://www.greatmats.com/martial-arts-mats/greatmats-photobomb-contest.php
Learn more about the 2016 American Grappling Federation Tournament Season

American Grappling Federation
Waxahachie TX 75165