2016 AGF Arkansas Open Brazilian Jiu Jitsu Tournament Preview
By Created: June, 2017 - Modified: February, 2019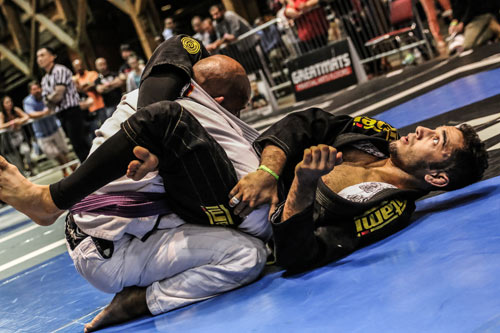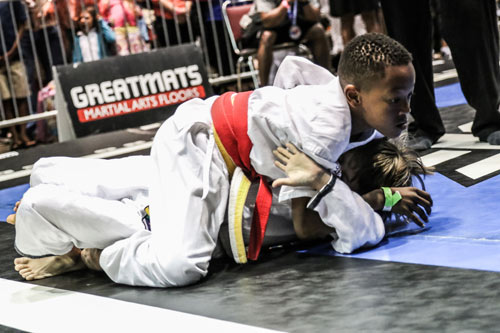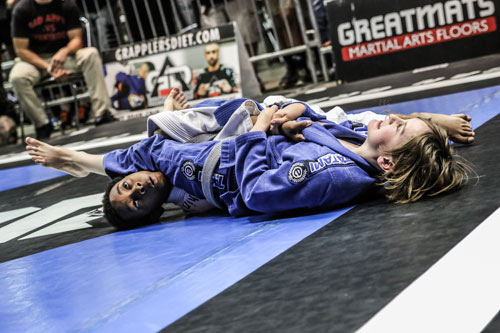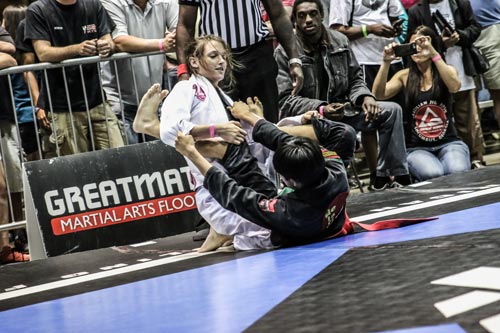 July 13, 2016 - The
American Grappling Federation
is geared up for its ninth of 21 tournaments on the schedule this year. Coming to Conway, Arkansas, on July 16, is the third annual Arkansas Open. This Brazilian Jiu Jitsu tournament will feature more than 400 competitors from 85 martial arts academies - numbers similar to many of the previous AGF tournaments this year.
Something new to look for at the Conway Expo and Fairgrounds, however, is the addition of coach's chairs so coaches can be mat side - and a medal podium instead of a banner on the ring.
Last year's Arkansas Open was held in January, and the overall team champion was Team LDMA with 436 points. Fifty-five teams recorded points at the tournament with West Side MMA of Little Rock placing second (254 points) and Gracie Barra St. Louis grabbing third (143 points).
Team LDMA has approximately 90 competitors registered to compete in 192 events in this year's tournament as it attempts to defend its crown. West Side MMA Little Rock is entered in 106 events.
Competitors and spectators in attendance at the Arkansas Open have an additional opportunity to compete for prizes by tournament sponsor Greatmats. Greatmats is offering Amazon or Greatmats gift cards to winners of its Photobomb Contest within one week of the conclusion of the tournament. Those winners are also automatically entered for a chance to win a 5x10 foot by 2 inch thick gym mat at the end of the year.
Look for more details on the Greatmats Photobomb Contest at http://www.greatmats.com/martial-arts-mats/greatmats-photobomb-contest.php.
Learn more about the 2016 American Grappling Federation Tournament Season

American Grappling Federation
Waxahachie TX 75165