Martial Arts Mat Colors: Reversible Dojo Mats
By Greatmats Staff Created: July, 2017 - Modified: July, 2021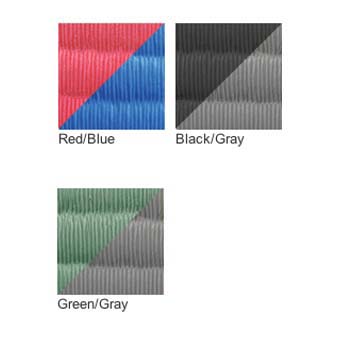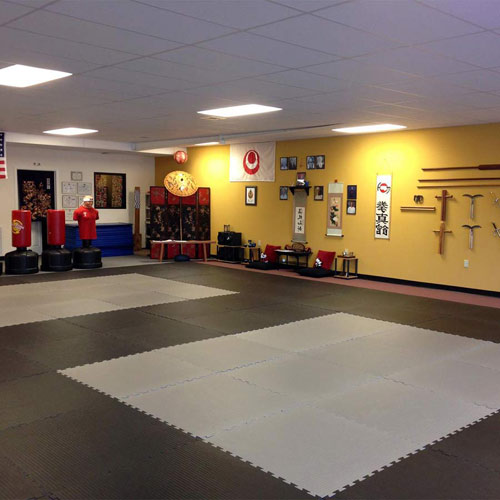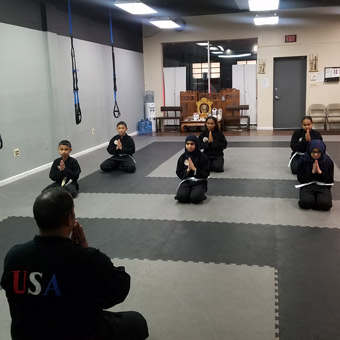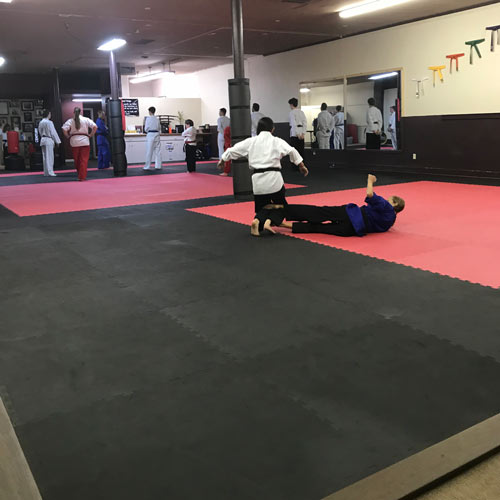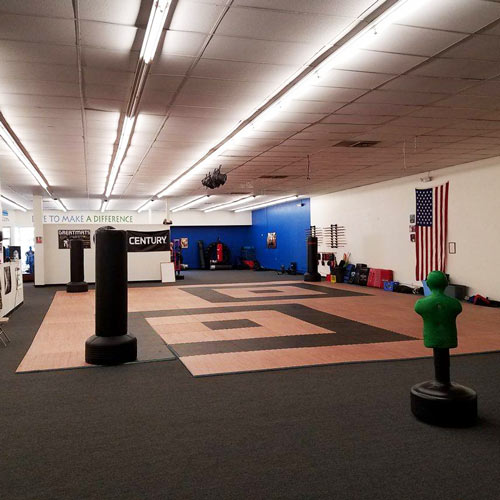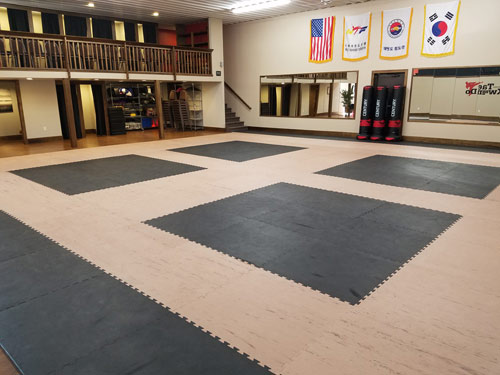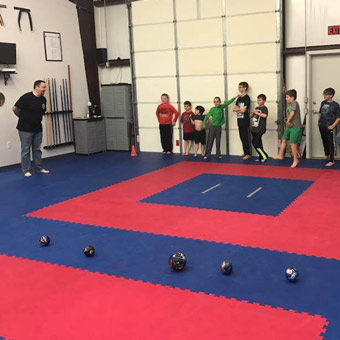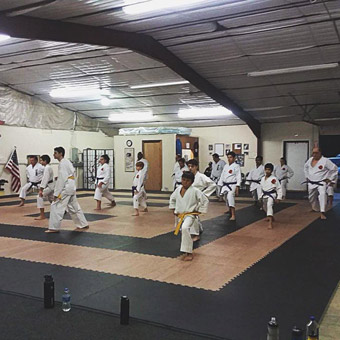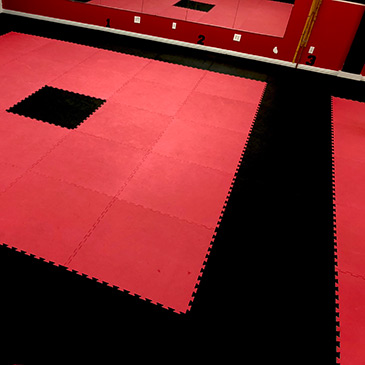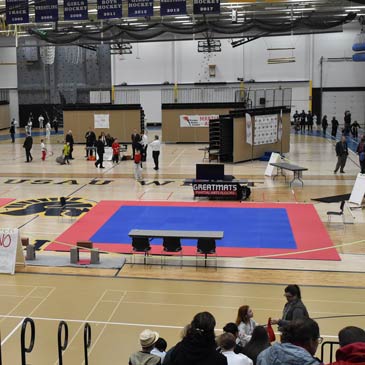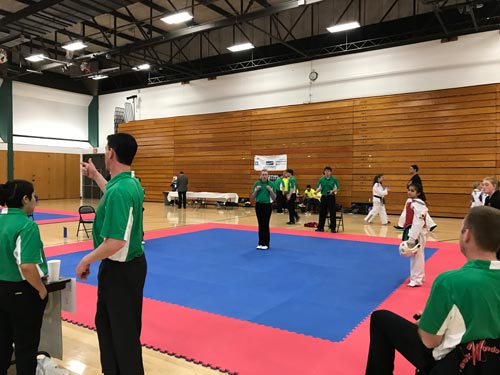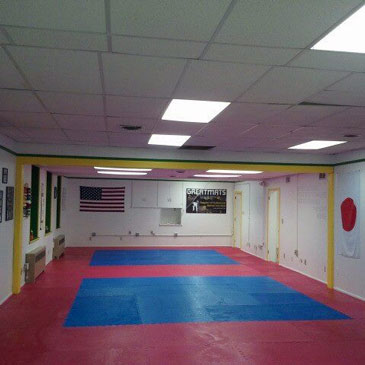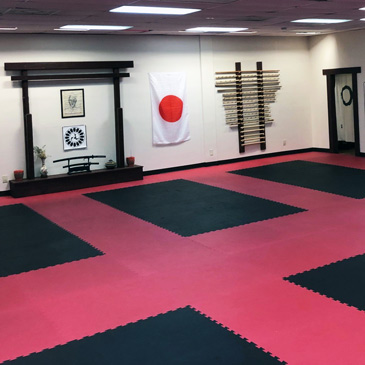 Martial arts mats are available in many popular color options, and with good reason. Your MMA mats can create an important aesthetic for your dojo.
Why Reversible Dojo Mats in Different Colors Matter
When athletes first step into your dojo, the floor is an important element of what they notice. Choosing a floor in colors that complement your business branding immediately creates a clean, professional impression.
But the colors of your MMA mats also serve important practical purposes. You can use different colors to create important boundaries on your floor.
For example, use reversible dojo mats to create outlines and boundaries for grappling practice. Or, use those different colors to create boundaries and spaces for the competitions that you host.
Choosing Your Reversible Dojo Mats
Greatmats' martial arts jigsaw puzzle mats feature a reversible interlocking design with double colors. This means that each floor tile has two colors, with one color on each side of the mat.
The reversible color design feature is popular for martial arts dojo, dojang, and gym floors. Whether you use the reversible tile feature for design purposes or not, the reversible option can help to extend the life of your floor.
MMA mats see intense use, particularly in professional studios, and they can become worn. If that happens, you can flip the tile over for an entirely new surface.
This feature means you may be able to revitalize your floor life for years, creating a professional studio and ensuring that students have access to quality flooring to help keep them safe.
Many Greatmats customers have been able to use the method of reversing mats for more then a decade, and those customers have found that the flooring's performance truly passes the test of time.
While the pricing for our reversible martial arts mats does vary, keep in mind that these mats can be an excellent investment for your dojo. Simply reversing the mats can help you to extend your floor's life, maximizing your investment and keeping your athletes practicing on a quality surface.
Greatmats offers the following reversible EVA foam puzzle mats for martial arts.
Pro Taekwondo Martial Arts Mats 20 mm
Martial Arts Karate Mat Premium 1 Inch
Judo Jiu Jitsu Mats Interlocking 1.25 Inch
Grappling MMA Mats 1.5 Inch
Home Sport and Play Mat 3/4 Inch
Home MMA BJJ Mats 1.5 Inch
Among these jigsaw mats for everything from taekwondo to jiu jitsu you can find the following color options:
red
blue
black
gray
purple
lime green
wood grain
and green
When choosing the reversible dojo mats that are right for your studio, it's important to consider the types of activities that the mats will need to support.
For floor work and takedowns, you'll want to invest in a thicker floor that offers increased impact absorption.
For sports or disciplines like karate where athletes spend most time on their feet, a thinner flooring product may be ideal.
Before you order, consider using the Greatmats Pro Floor Designer. This valuable tool can help you to determine the right number of martial arts tiles for your installation. You can pick from multiple colors, create a flooring design online, change and edit that design as you wish, and better visualize the end result of your flooring project.
What are reversible dojo mats made of?
Reversible dojo mats are made of ethylene vinyl acetate, or EVA foam. This foam is highly durable, and it offers excellent shock absorption. Many of these reversible mats offer fall height ratings, meaning they can help to reduce the chance of significant injury in falls or takedowns from certain heights.
If you're unsure of which mat is right for your dojo, contact our Greatmats customer service experts for help. Our flooring experts can provide you with shipping quotes, product information, and more to help you choose the product that's right for your studio.
Are tatami mats reversible?
Products like the Grappling MMA Mats 1.5 Inch are reversible. These interlocking tatami mats are designed for ground work and takedowns, and they offer a 4-foot ASTM fall height rating in addition to the benefits of their tatami texture. Both sides of the tile have the tatami texture, so you can reverse the tile as needed.
If you're thinking about the large 1x2 meter vinyl covered tatami mats, those are not reversible as they have a rubberized skid resistant surface on the underside.
Roll out tatami mats are also not reversible as the underside consists of foam with slits in it rather than the tatami surface texture found on the top.
How much do reversible martial arts mats cost?
Reversible martial arts mats vary in cost. That cost depends on factors like the mat's size and thickness.
Our most economical MMA mats are our Home Karate Foam Tile mats. These mats are reversible and one inch thick. They cost around $10 per tile and measure 2x2 feet.
Products like our Grappling MMA Mats 1.5 Inch have a higher price point, but they also offer additional benefits. They cost approximately $38 per tile and feature a no skin burn tatami texture and a 4-foot ASTM fall height rating that can help to keep athletes safe. These tiles measure 1x1 meter and 1.5 inches thick.
Which Martial Arts Mats Are Right For You