Is Pine Flooring A Good Option: Pros & Cons
By Paige Cerulli Created: January, 2022 - Modified: January, 2022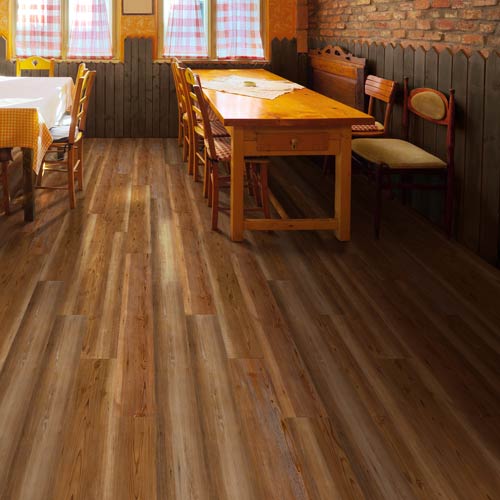 Pine flooring is a highly popular option, and it's easy to understand why. While pine offers many benefits, including a beautiful look and affordability, there are some downsides that you should also be familiar with before deciding if it's the right product for your needs.
The Pros and Cons of Pine Flooring
There are many advantages to pine flooring that make it such a popular choice across the country. The first is its appearance.
Pine flooring is visually pleasing, and it also comes in a wide variety of finishes. From white, yellow, and red shades to wide plank and tongue and groove styles, there are plenty of options to choose from.
Pine's knotty appearance adds intrigue, and prefinished planks are beautiful in their own right. You can customize them with a finish of your own, allowing you to capture the exact aesthetic that you want for your home.
You'll also find plenty of versatility in pine flooring. While you can buy new flooring, reclaimed boards add an authentic touch and can complement a rustic or antique decor.
The durability of pine makes it a practical flooring choice, and many pine floors can last for a century or more. Pine doesn't tend to shrink or swell as much as hardwoods, which is ideal if you live in a climate with significant weather changes.
While pine is durable, it can reveal scratches and wear easily. Dragging heavy furniture can scratch your floors, but a coat or stain or polyurethane can help to protect them. Still, you'll need to be vigilant about avoiding scratches and scrapes.
Because pine wears easily, it requires more maintenance than some other wood floor types. You'll need to sand and refinish your floors periodically to keep them looking their best and to maximize their lifespan.
Although pine is one of the more affordable wood floor types, wood flooring is inherently expensive. It also requires a professional installation, which will further drive up its cost.
Don't forget to also budget for your floor maintenance costs when deciding if pine flooring is right for you.
A Practical Alternative to Pine Flooring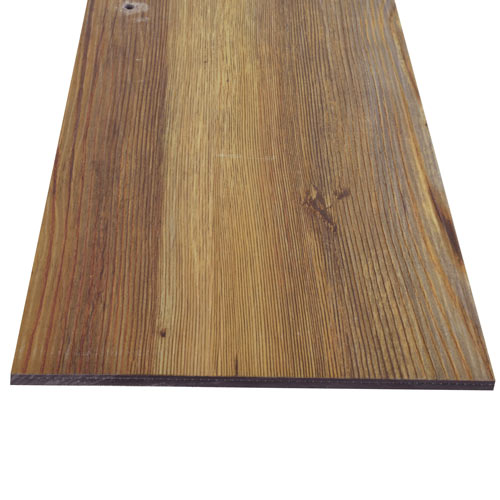 You can still enjoy the look of pine flooring in a more convenient, durable, easy to use product.
Magnitude Premium Laminate LVP Flooring Planks
are premium laminate vinyl planks that are easy to install and maintain.
These planks are available in eight different finishes, including a vintage pine that's highly realistic and beautiful. These finishes are full of rich detail, capturing the heart of each flooring type.
The flooring is carefully and meticulously engineered, and it's UV cured with ceramic beads for excellent durability. You can install the planks and not worry about fading because of nearby windows or doors.
When it comes to cleanliness, the planks are made with a virgin PVC that's paired with nano-silver technology, as well as an antimicrobial and antibacterial design. The result is a floor that helps to maximize the safety and hygiene of your home.
The floor's durability is backed by its 17-year commercial-use manufacturer warranty. The floor's wear layer resists scuffs and stains, helping your floor to retain its beautiful look well after it's installed.
You can choose between a glue down and a floating floor installation, both of which are easier than installing traditional pine flooring. The planks feature interlocking edges that you can just fit together to create a floating floor.
A glue-down installation will give you a more stable floor, and it's also ideal for permanent installations.
If you're looking for a low-maintenance option, these planks are an excellent choice. They can be broom swept every few days to remove dirt and grit.
You can also use a damp mop, but there's no need to add a wax or polish when mopping. Thanks to the planks' wear layer, they're highly durable and don't require the refinishing and sanding that your pine floors would need.
Choosing the Product That's Right for You
Pine flooring is an excellent choice and highly desirable, but it isn't right for every application. You'll need to think carefully about how your flooring will be used.
For example, pine isn't ideal in many commercial applications where it will see high amounts of traffic and where it might be exposed to heavy rolling carts and other objects. In a residential setting with reduced traffic, pine flooring can be an excellent choice.
It's also important to consider the amount of maintenance that you can reasonably afford. Refinishing pine floors can be expensive, and you'll need to budget for that upkeep.
The installation process that flooring requires may also factor into your decision. Most pine flooring needs to be professionally installed, whereas you may be able to install engineered planks flooring by yourself.
Weighing the pros and cons of pine flooring, as well as exploring other options like laminate vinyl products, can help you to determine which option is right for your use, budget, and overall needs.