How Do Interlocking Tiles Work? - DIY Floors
By Greatmats Staff Created: June, 2017 - Modified: July, 2021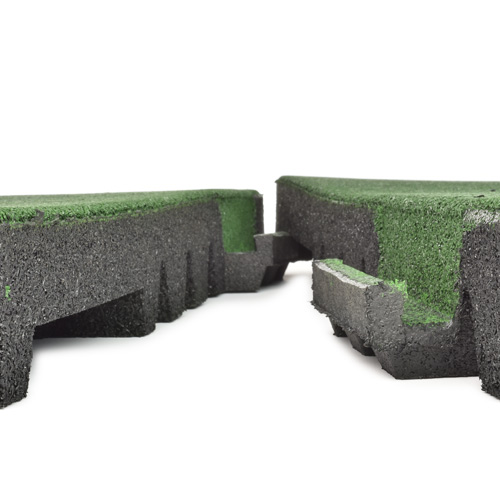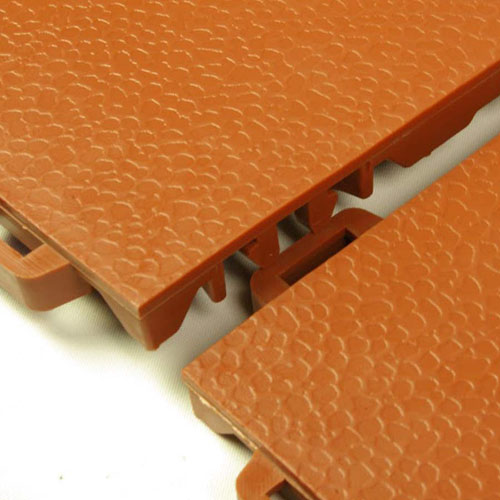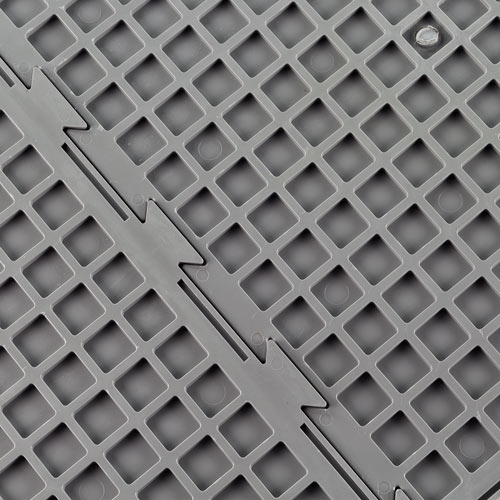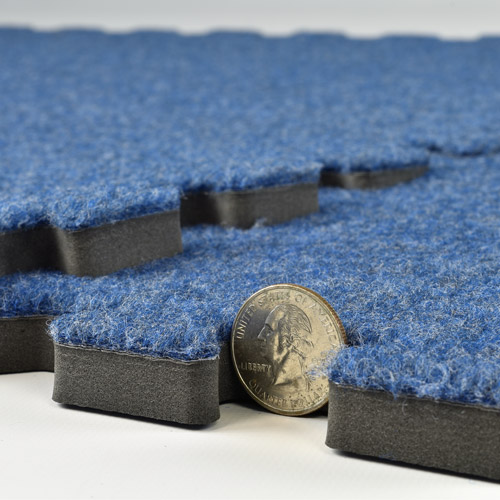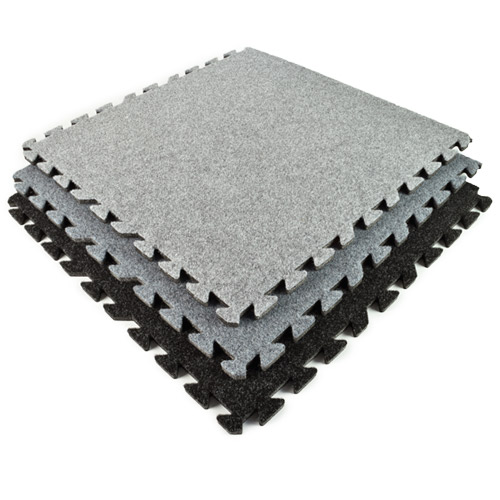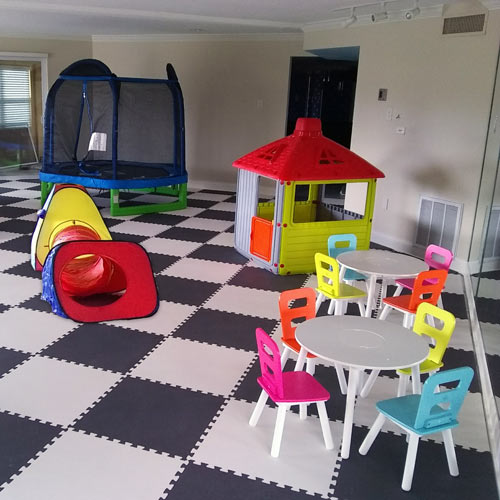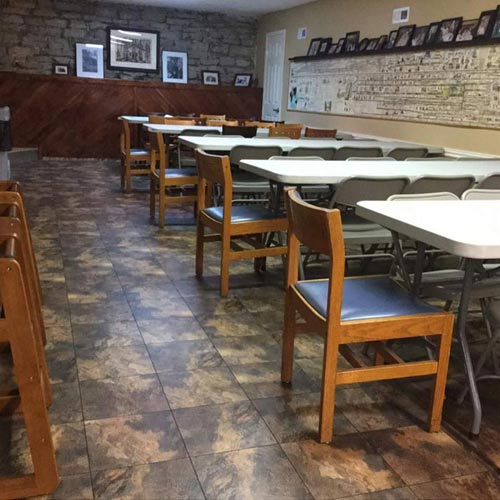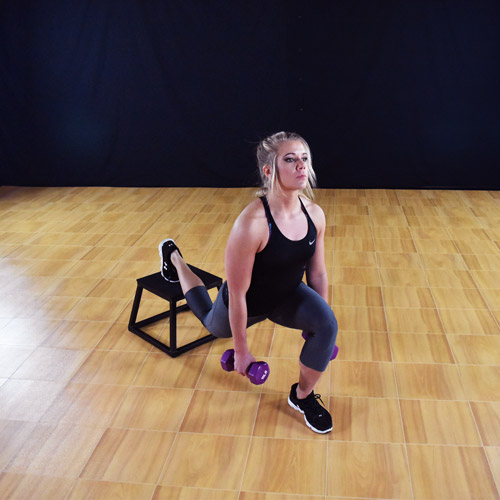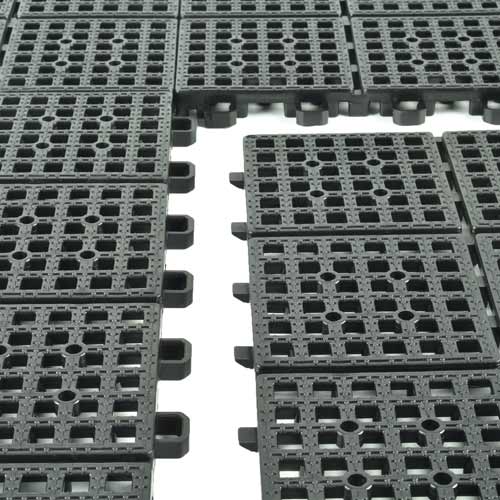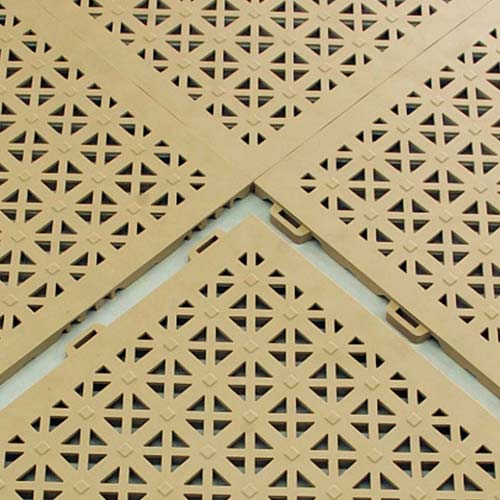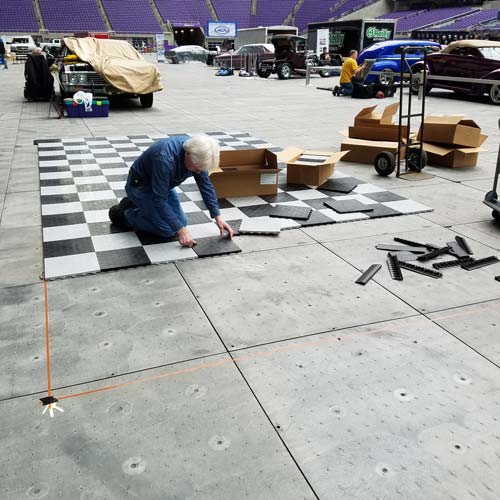 When it comes to flooring, materials, designs and installation types have a seemingly endless supply of forms and varieties. One of the fastest growing forms of specialty flooring is interlocking floor tiles and mats. Now, an interlocking floor can also come in a large variety of interlocking forms, with it being a snap together tab-n-loop style tile, puzzle mat, dowel connector system, a combination of these designs, or completely different for of interlocking system.
No matter what style of interlocking system these floor tiles possess, nearly all of them possess the same benefits unavailable in large rolls of flooring or straight edge tiles or mats.
One of the biggest benefits of interlocking floor tiles and mats is the fact that that are easy to transport. These tiles are conveniently sized and much lighter weight than rolled versions of similar flooring materials. This means you won't need a large crew to install the flooring.
Another benefit to the smaller sized flooring segments is the reduction of waste. For island installations, there is virtually no waste. Most interlocking floor tiles can be easily cut or altered for custom wall-to-wall installations as well, not matter how irregularly shaped your rooms may be.
Installation is probably the biggest advantage of all. Interlocking tiles fit tightly together without adhesives. Depending on what type of interlock the tiles utilize, what material they are made of and what their intended use is, you may want to glue down some varieties as they may separate under heavy use. Others are designed specifically with heavy use in mind and will maintain their hold even under strong duress.
Most interlocking floor tiles can be either pushed together by hand, by stepping on the seams or using a mallet. Uninstalling the floors is just as easy, assuming no adhesives are used. Should a section of your interlocking floor become damaged, you'll only need to replace the affected tiles or mats, rather than replacing large sections or rolls of your floor.
This type of flooring is very popular for portable installations, such as trade show or event flooring, and in areas where floors may need to be lifted periodically, such as in basements, hotels or banquet centers. Interlocking floors can be made of anything from plastic to rubber or foam. They can even have a carpet or vinyl top, and raised or flat base.