How to Make Checkered Vinyl Flooring
By Paige Cerulli Created: June, 2022
If you're looking for an eye-catching aesthetic for a space, checkered vinyl flooring will give you that unique look. The checkered pattern is easy to accomplish and makes for an attention-grabbing floor perfect for a showroom, commercial space, institution, school, and more.
How to Make Checkered Vinyl Flooring
The method that you use to create a checkered vinyl flooring pattern will depend on the product that you're using. Choosing vinyl tiles is the easiest way to accomplish this look.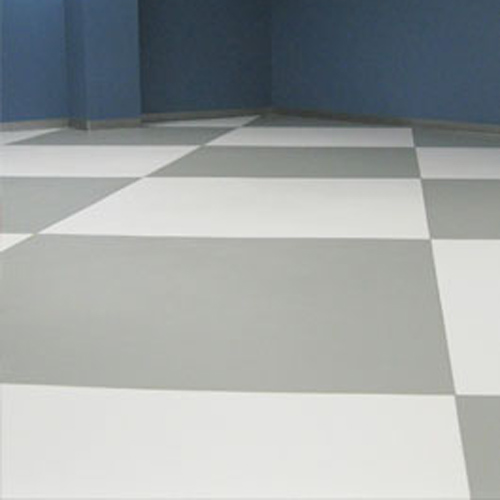 If you're working with vinyl tiles, you will need to order the tiles in two colors. Creating your checkered pattern is as easy as alternating the tile colors as you establish your first row.
For the second row, you will continue that process, but stagger the tiles by one. In other words, you will shift the second row over by one tile so no two same colors in the first or second row touch.
You can continue this process and work your way across the room.
You can also accomplish the checkered look using vinyl rolls, but this method requires a little extra work. You will need to order your rolls in two different colors, and then cut each roll into the appropriately sized tiles.
Vinyl cuts easily with a sharp utility knife and a straight edge. Rolls also offer you the advantage of being able to create larger tile sizes than you could when ordering flooring tiles.
Regardless of which installation method you choose, for the best results, it's important to follow the installation instructions provided by the flooring manufacturer. These instructions will specify the type of adhesive to use, as well as the best installation methods and techniques.
Keep in mind that vinyl flooring, particularly vinyl roll flooring, can be affected by heat, so it's important to let the flooring properly acclimate before you install it. This can help to avoid buckling or warping once the flooring is installed.
The Best Vinyl Flooring Products
At Greatmats, we carry several vinyl flooring products that are ideal for creating a checkered pattern.
LonFloor Vista Commercial Vinyl Rolls 6x60 Feet
The LonFloor Vista Commercial Vinyl Rolls are a heavy duty commercial grade flooring. The floor's durability makes it suitable for installations in retail locations, schools, offices, healthcare facilities, and other high-traffic locations.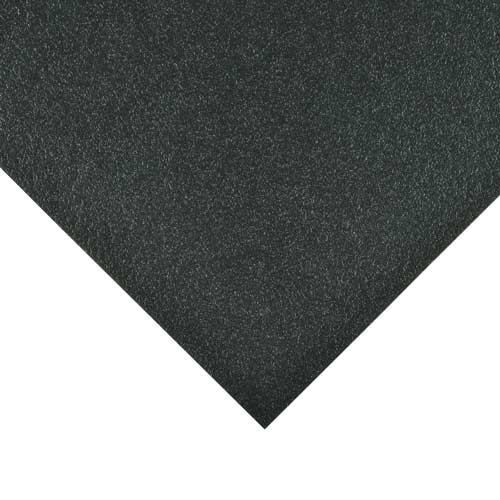 This flooring is made of 20% recycled material, so it qualifies for LEED points for your project. It is a low VOC product that matches GreenAir standards, and it also meets the FloorScore indoor air quality certification standards.
Additionally, this flooring meets GreenMedic microbial resistance standards. It features a lightly embossed surface that adds dimension.
This sheet flooring can be placed over a plywood subfloor or a concrete subfloor. It's important to correct any subfloor imperfections before installation, since they could show through the product.
You can cut this flooring into tiles and squares, creating a checkered floor. Adhesive is required for the installation.
Once installed, plan to cover the floor with an acrylic or urethane finish, which helps to protect it from wear. The floor is backed by a 10-year limited manufacturer warranty and is highly durable.
It's also easy to clean and maintain. You can sweep it regularly, or use a mop and neutral pH cleaner if you need a deeper clean.
Rosco Tile TV Studio Flooring 3 mm x 3x3 Feet
The Rosco Tile TV Studio Flooring is a durable vinyl tile that offers a convenient and easy installation. These tiles are commercial quality and are often used for TV studios, production studios, and news set floors.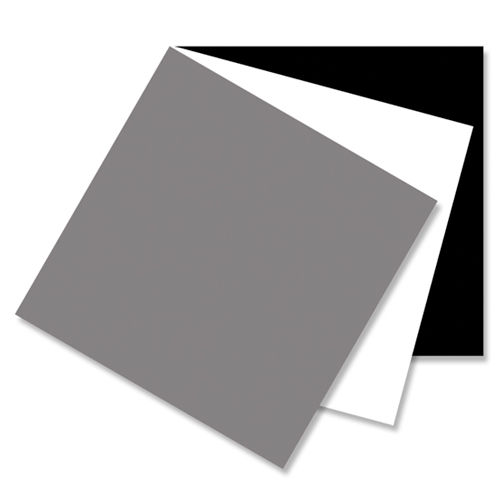 Each tile measures 36 x 36 inches, so it can quickly cover larger surface areas. The tiles weigh just 12 pounds each, so they can be installed with double-sided tape for temporary installations, or installed with adhesive for permanent installations.
The tiles are 100% vinyl and are designed to prevent breaking or cracking during use. They are strong enough to withstand the weight of camera dollies, and they can be buffed into a high gloss.
Keep in mind that the tile design is not only attractive, but provides practical benefits, too. If a tile is ever worn, stained, or otherwise damaged, you can replace that one tile, rather than having to replace a whole large section of flooring.
The smooth, flat surface is non-absorbent, and at 3 mm thick, the tiles won't add substantial height to your floors. This makes them ideal for use in areas where you have swinging doors or want to avoid a significant transition onto and off of the flooring surface layer.
Maintenance is simple, too. You can clean the tiles with a Rosco brand floor cleaner to help maintain their beautiful look.
These tiles are backed by a five-year limited warranty. This flooring is available in black, white, and gray, so you can create multiple checkered patterns.