How To Build A Bocce Ball Court With Artificial Turf
By Paige Cerulli Created: January, 2022 - Modified: June, 2023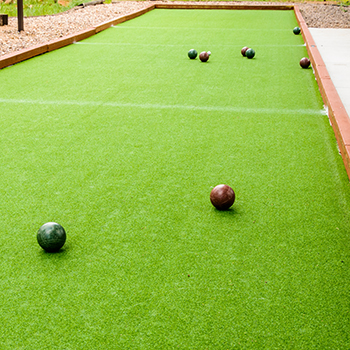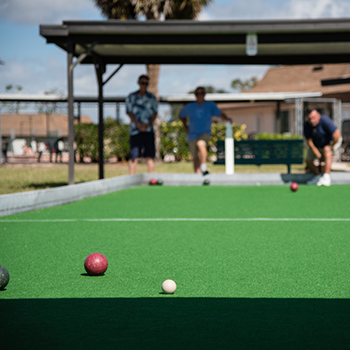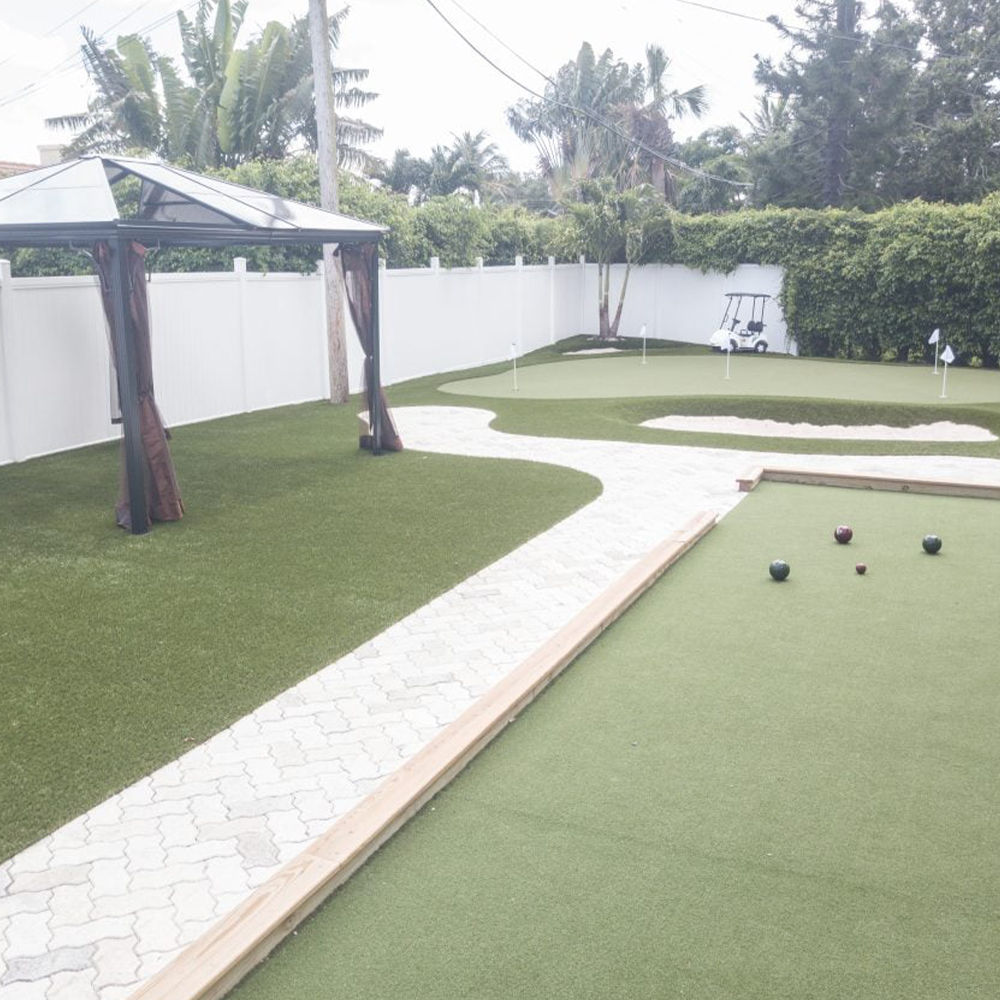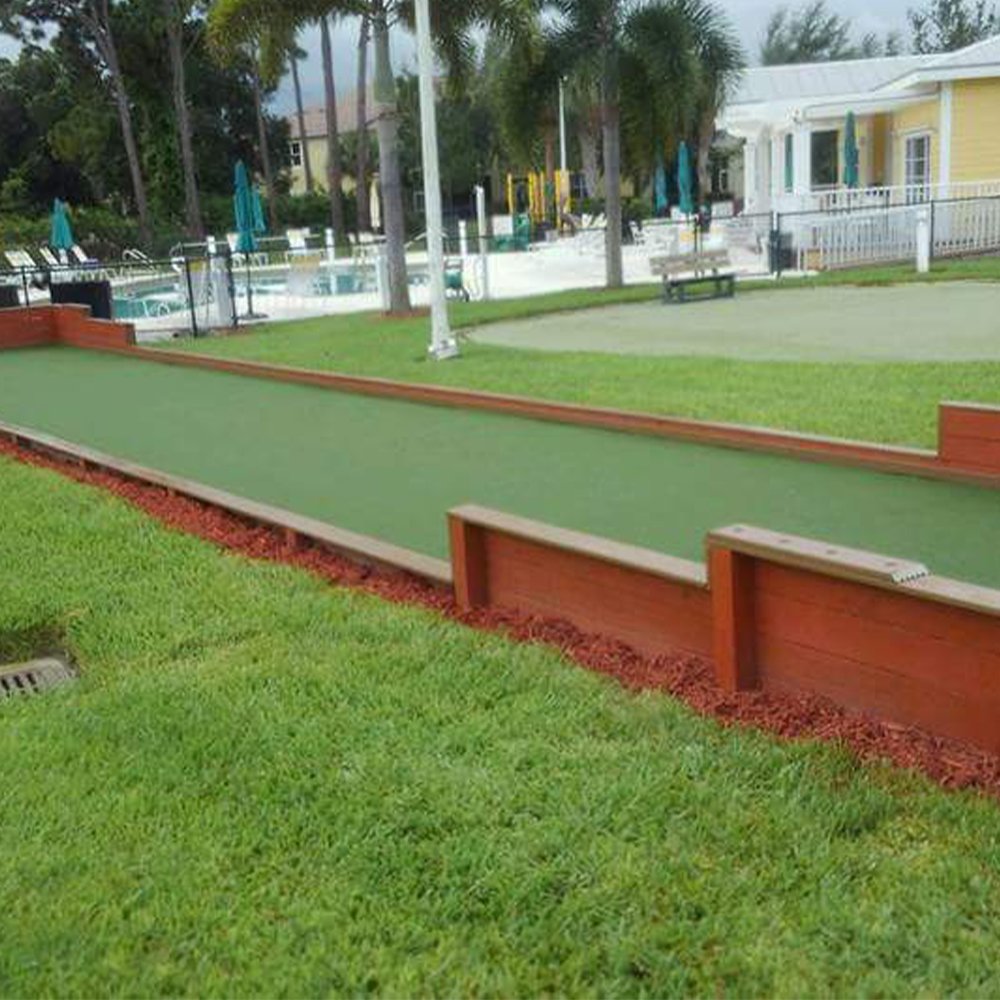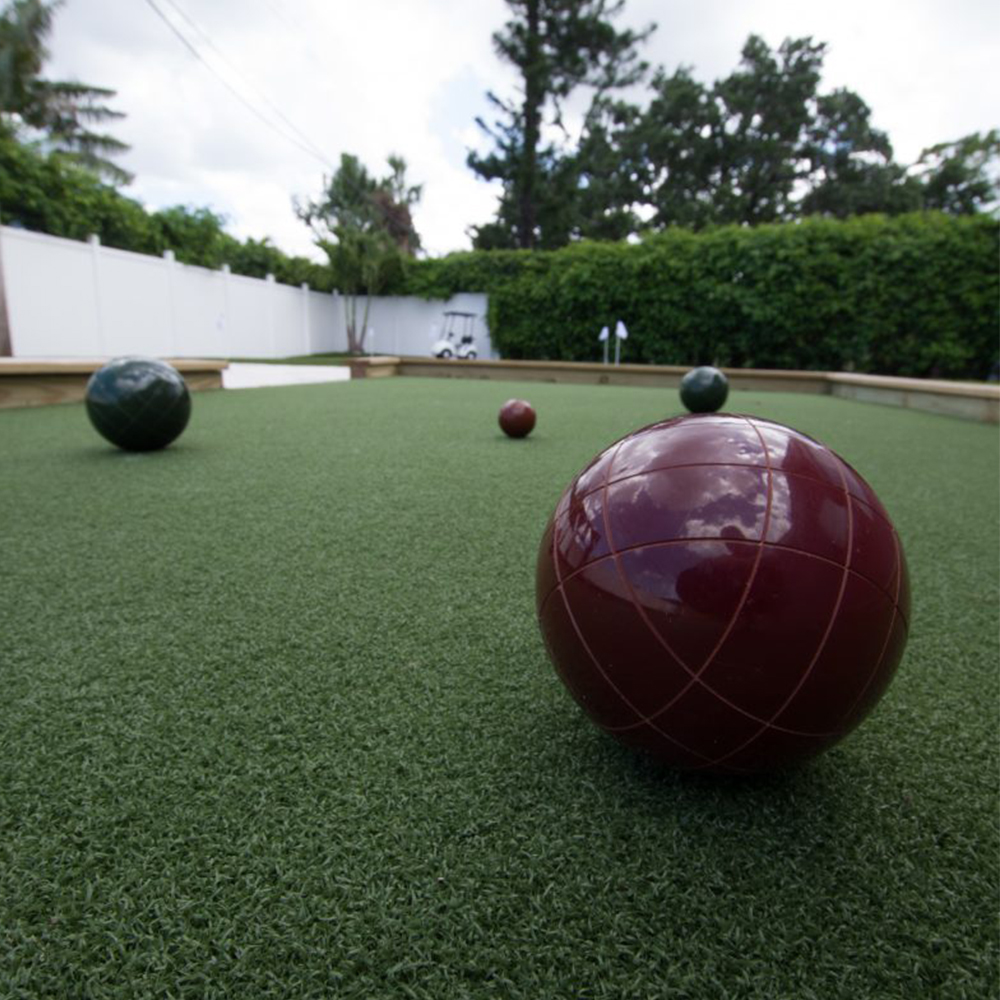 Bocce ball is a fun game that you can pursue on a recreational or professional basis. Bocce ball courts require relatively little space and material, making them ideal for backyard use, recreational facilities, schools, and more. With artificial turf, you can build a court that's durable and accessible even after inclement weather.
Determine Your Bocce Ball Court Dimensions
The United States Bocce Federation requires that official bocce ball courts measure 86.2 feet long by 13.12 feet wide. If you'll be using your court for professional play and competitions, then you'll need to adhere to these dimensions.
That's not to say that you can't design a court that's a different size. If kids will be using the court, or if players are just using it for recreation, then a smaller size court may be more manageable and welcoming.
Determine your court size and then locate a space that can accommodate that size. Try to find a space that's already flat, since you can save on grading and site preparation costs.
If you're entirely new to bocce ball, then take a look at the game's rules. The rules can help you to better understand the court design and how players will use the space.
Decide on Your Curbing Material
Your bocce ball court will need curbing to keep the balls contained within the court. The curbing needs to be strong enough so that it won't shift or be damaged when balls connect with it.
You can use various materials for your curbing, and the right choice will depend on your budget and the court that you're planning to build. Poured concrete makes for the most durable, professional curbing, but if you're building a court in your backyard, you might want a material that's more DIY-friendly.
Wood is also suitable for curbing, and it tends to be easier to install, especially if you're handling the whole project on your own. You may even be able to find discount lumber for sale that's been scraped or slightly damaged, but that's still usable for curbing.
Regardless of the material that you use, your curbing will need to measure at least six inches high and will need to surround your court. Attaching the curbing to the ground or court base is also important, since this will help to prevent the curbing from shifting on impact.
Plan for Drainage
Since you'll be installing curbing around your court's perimeter, it's also essential to plan for drainage so that water doesn't pool along the court edges.
Creating weep holes is an easy way to do this. Drill a hole approximately ¼-inch in diameter roughly every eight feet around the court's perimeter. You can also set up a system of PVC piping underneath the court, similar to a French drain, to carry drainage water away.
In addition to these drainage holes, choosing a permeable bocce ball court turf will also help to keep the court draining appropriately.
Choose Your Bocce Ball Court Turf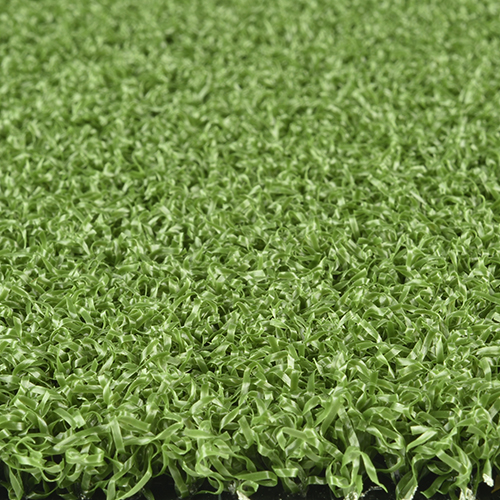 At Greatmats we carry a wide variety of synthetic turf products that can serve as the material for your bocce ball court.
To start, make sure to choose a product that's right for the location where you're installing the court. Some products are suitable for indoor or outdoor installations, or both, so think carefully about how you'll be using the turf.
Consider whether you want to install your own infill, or if you want to opt for a padded product that doesn't require any infill. The best solution will depend on your goals for the court, how much control you want over the feel that the court offers, and how much time and budget you can dedicate to maintaining the court and the infill.
Our turf products also come with different pile heights, which contribute to ball bounce and roll qualities. A shorter pile height will create more rebound and absorb less energy, while a taller pile height results in less bounce and absorbs more energy.
When it comes to the look of your court, we have many products that offer a natural green color, but other color options are available, too. You'll find white, blue, and even orange turf options are available, so you can add a unique touch to your court.
It's also important to consider the durability of the product that you're choosing. Bocce balls are heavy and can make significant impacts, so one of our products that are backed by warranties are often best for these courts.
Finally, consider how you'll install the turf. Many of our products are available in larger rolls, so they'll quickly cover large areas, but tiles are available, too.
If you're looking to keep your court price at a minimum, you'll often get the best value out of a larger roll of padded turf, which means you won't have to also buy and install infill.