How Thick Are PVC Garage Floor Tiles?
By Lisa Hobbie Created: July, 2021 - Modified: July, 2021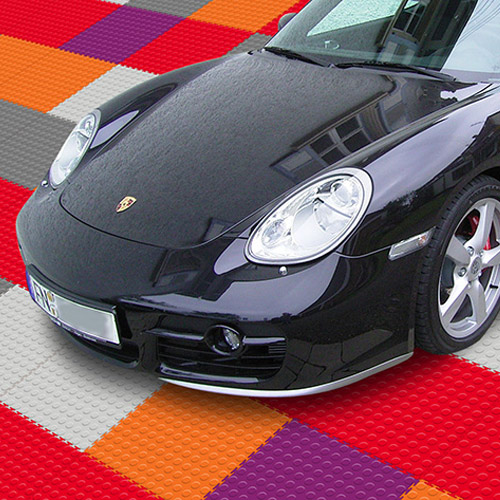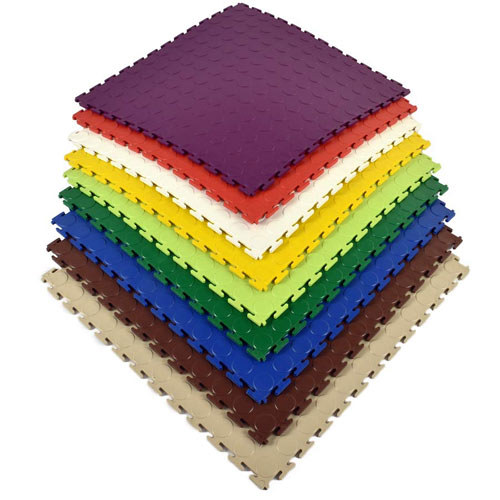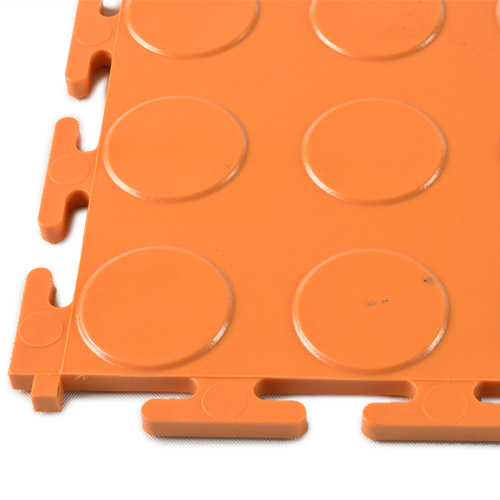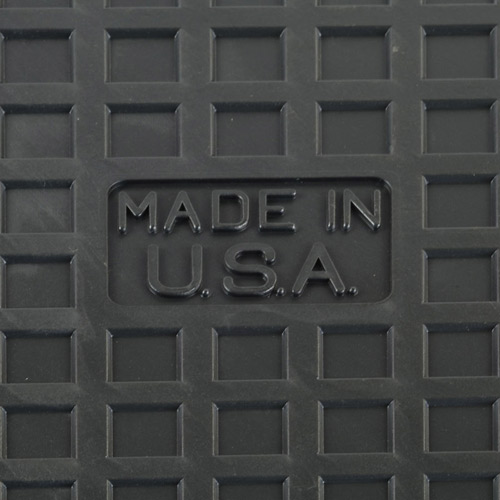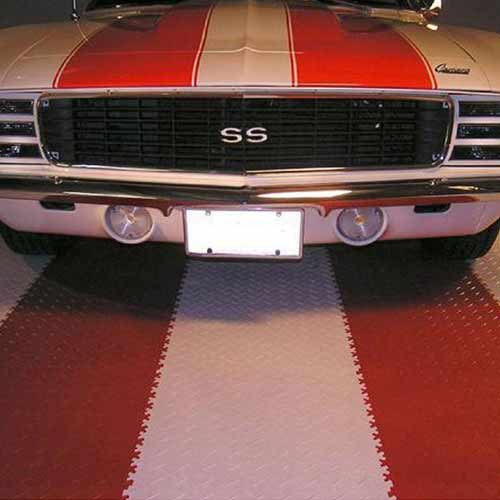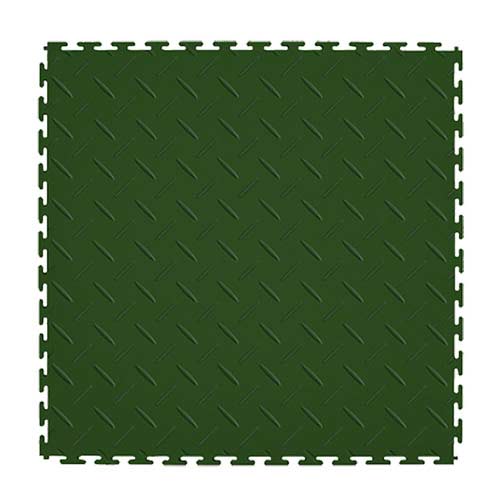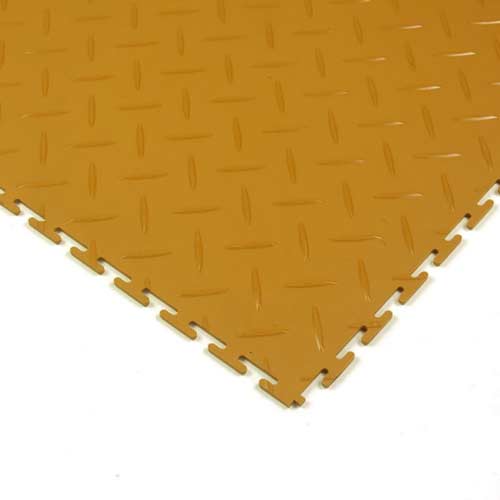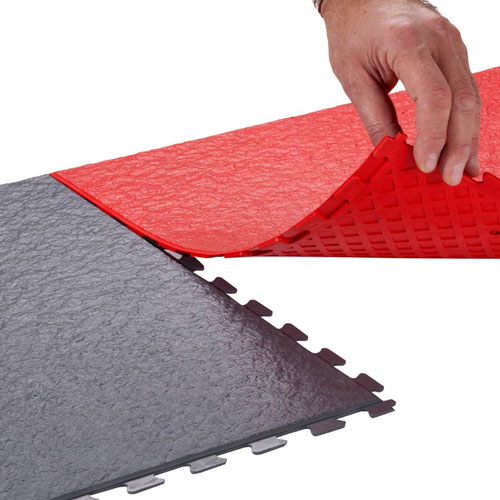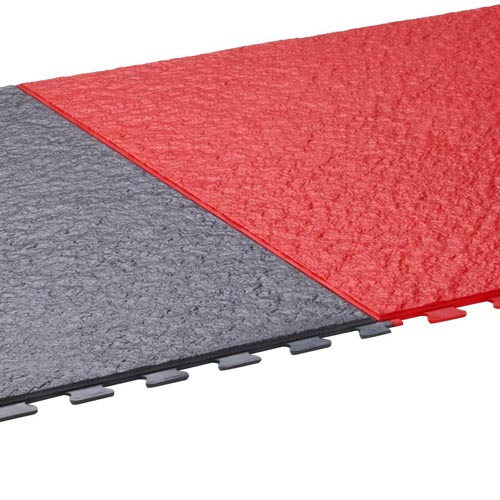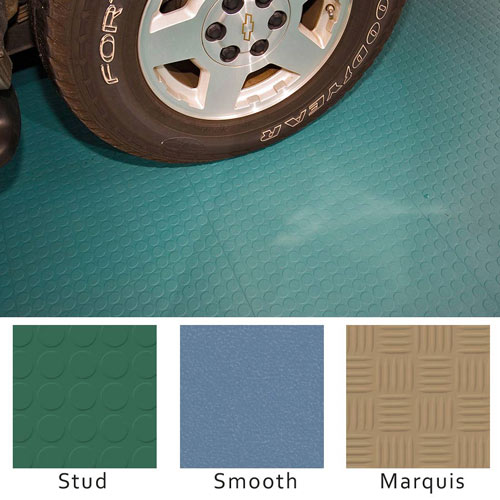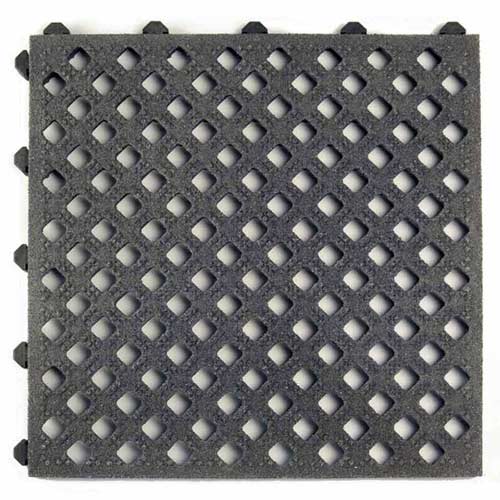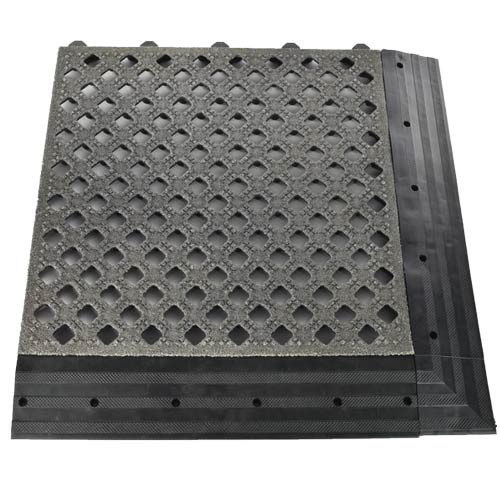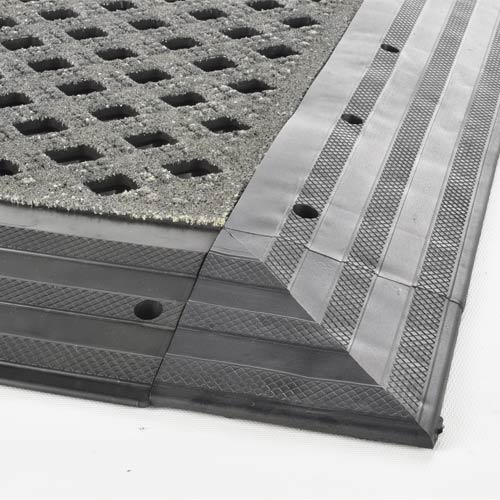 PVC garage floor tiles
are available in different sizes, types, and thicknesses. The most popular products range in thickness from ⅛ inch to 1 inch thick.
Greatmats offers a number of excellent PVC garage floor tiles, with the best being among these 5 products:
These garage flooring products are heavy duty, non-skid, made of PVC plastic, versatile, and durable. Cleaning them all is a breeze. They all look and perform well in garage settings, and deciding on which one to choose depends on your preference for design, thickness, size, style, and budget.
They all deliver numerous features and benefits, and they are all accompanied by warranties.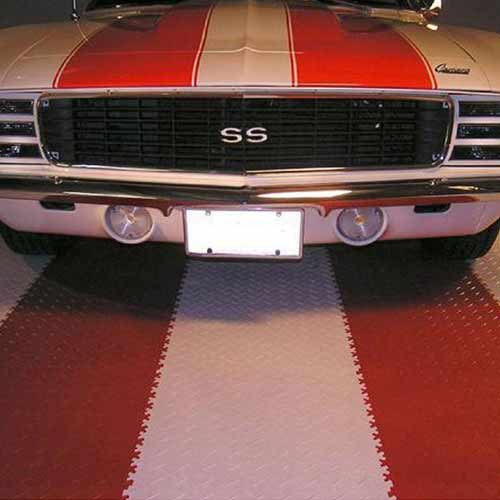 Diamond Plate Floor Tile Colors 8 tiles are ⅛ inch or 4mm thick professional grade PVC tiles. They are made in the USA, and they can easily be installed on uneven garage floors without adhesive.
This product has a durable, diamond top texture and secure, interlocking design. It provides excellent sound absorption and fatigue relief.
This product has a Shore A 90 hardness. Each tile is 1.70 feet by 1.70 feet and weighs 4 pounds. The price is about $86 for a carton of 8 tiles, which provides 23 square feet of coverage.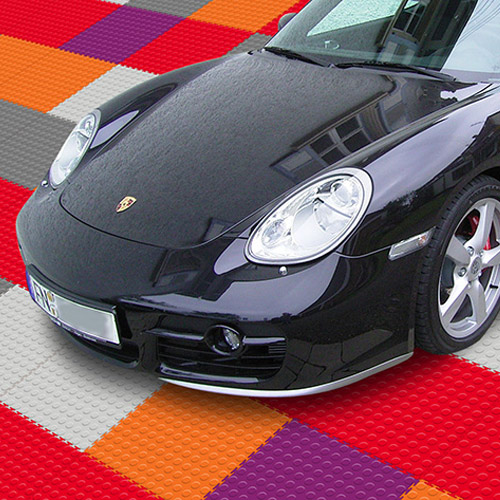 Home Garage Coin Top PVC tiles are 3/16 inch or 4.76 mm thick. They are made from quality, recycled, PVC plastic.
This product is resistant to oil, gas, and chemicals. It's not affected by heat, cold, or humidity, and it's easy to install without adhesives. It has a raised coin top surface for added traction, and it's a breeze to clean and maintain. It's also non absorbent.
This product has a Shore A 92 hardness. Each tile is 1.62 feet by 1.62 feet and weighs 3 pounds. They are available for about $6.70 per tile, which offers about 2 ¾ square feet of coverage.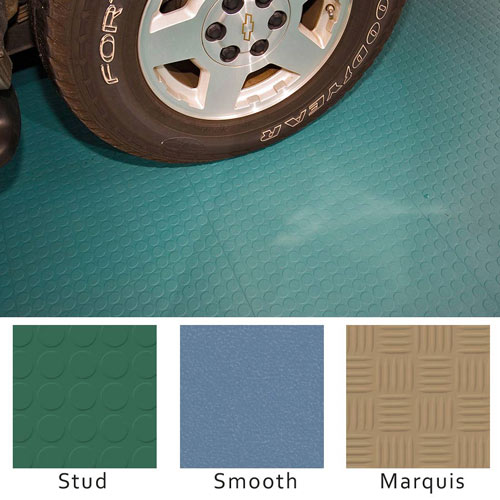 Tuff Seal Floor Tile Colors is a product that is ¼ inch or 6.35mm thick. It's available in 15 different colors and different surface textures.
If having many different design possibilities in a garage floor is important to you, this product truly delivers that.
Once installed, this product delivers a floor with a virtually seamless finish. The hidden connecting and sealing method makes for a tight-fitting floor with seams that are virtually invisible. This allows you to cover a whole surface, transforming old floors with very little effort.
This tile has a Shore A 90 hardness. Each tile is 1.47 by 1.47 feet and weighs 3.44 pounds. This product will cost about $16 per tile, which delivers 2.17 square feet of coverage.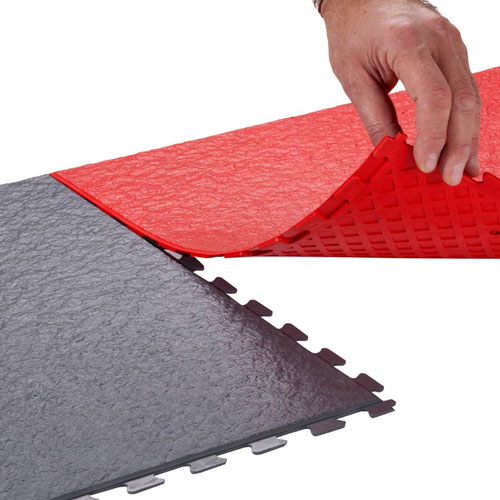 SupraTile 5.5 mm Hidden Slate Colors are PVC garage floor tiles that are 0.21 inch or 5.5 mm thick. They are available in 6 different colors.
These tiles are resistant to urine, oils, chemicals, mold, and mildew, so they are great for damp garages. They are also resistant to impact and abrasion. They offer a warm and comfortable footing, and they can quickly and easily be installed over any subsurface - even an old and contaminated one.
This product offers sound absorption and has a Shore A 92 hardness. Each tile is 1.50 by 1.50 feet and weighs 3.40 pounds. It's available for just over $12 per tile, which delivers 2.25 square feet of coverage.
Safety Grit Top Matta Perforated Black is a PVC tile that is 1 inch thick. It comes in a classic black color. It delivers superior ergonomic and anti fatigue qualities.
This product is made from recycled materials. It has a locking lug connection system and raised design. It delivers effective drainage, as well.
With an optional border edging available and non-slip grit top tread design, this product provides a very safe garage surface. It has a Shore A 67-80 hardness. Each tile is 1.67 feet by 1.67 feet and weighs 5.6 pounds. It's available for just over $44 per tile, which delivers 2.77 square feet of coverage.
Greatmats - For PVC Garage Floor Tiles And More!
The PVC garage floor tiles featured are among the best available anywhere. There are many thicknesses, designs, and styles to choose from among the highlighted options.
If you have questions about any of these products, or, if you want to learn about other garage products available at Greatmats - including sealant free rubber tiles, flexible tiles, cheap tiles, and more - just reach out to the friendly and helpful Greatmats's staff. Together, you can decide which flooring solution is the perfect one for your garage. Regardless of the product you pick, you can't go wrong when it comes to Greatmats.