Commercial Carpet Tiles Pricing and Availability
By Paige Cerulli Created: August, 2022 - Modified: August, 2023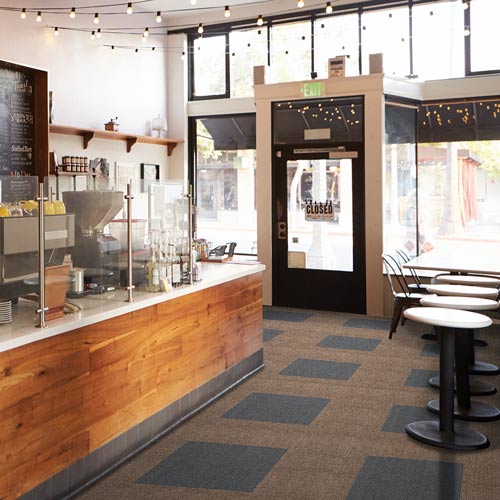 When you're planning a commercial carpet installation in an office, retail space, or other location, carpet tiles can make that installation easier. Available at a wide range of price points, commercial carpet tiles can create a beautiful, durable floor for your space.
How Much Do Commercial Carpet Tiles Cost?
Commercial carpet tiles range in cost significantly. At the lower end, you can find tiles for $1.78 per square foot.
When you go up in grade and get into some more complex designs and colors, the price increases, as does the tile's quality. Heavy-duty tiles can cost around $5 per square foot, while some specialty tiles like the
Waterhog Carpet Tile
can cost as much as $11.11 per square foot.
Additional Considerations When Determining the Value of Commercial Carpet Tiles
While it might be tempting to choose your commercial carpet tiles based on their price alone, that can be a mistake. Instead, it's important to consider the other factors that contribute to a tile's overall value, rather than buying the tile that's available for a cheap price.
Tile Size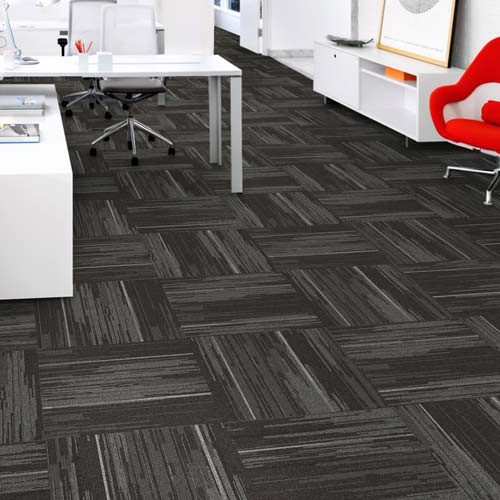 The above prices reflect the cost per square foot of each tile, but if you're looking at the price per tile, costs can vary even more. Carpet tiles come in multiple sizes, from 12x12-inch squares to 24x24 or even 12x48-inch tiles.
Consider how the tile size and design will fit in your space. Smaller squares tend to be ideal for smaller spaces, while larger tiles can cover larger spaces more quickly and make for a faster installation.
Installation Method
Commercial carpet tiles support a variety of installation methods. These tiles can often be glued down or installed with adhesive for a permanent installation that can withstand heavy traffic.
But some tiles also offer the advantage of featuring interlocking edges that give you more versatility in their installation. These interlocking tiles can be fit together, creating strong seam connections that won't pull apart during use.
If you choose a tile with interlocking edges that don't require a glue-down installation, you will have the advantage of being able to remove those tiles in the future. That can be ideal in the event of a flood, and it also allows you to easily replace one tile that's become worn or damaged, rather than replacing the entire floor.
Special Qualities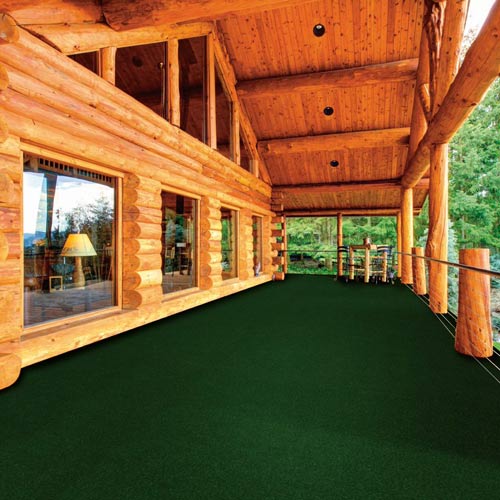 Depending on the space that you're working with, you may need a tile with special qualities. For example, waterproof tiles are ideal for use in building entrances or basements, whereas traditional carpeting would mold when repeatedly exposed to water.
If the space will see high degrees of traffic, you might look for a heavy-duty tile. These types of tiles are often ideal for gyms or entryways where the flooring must have the durability to withstand unusually high volumes of traffic without showing wear.
Durability
A tile's durability can enhance its overall value. While cheaper tiles may look great to begin with, they can quickly show signs of wear and you may have to replace them sooner than higher-quality commercial tiles.
Many of our commercial carpet tiles are backed by warranties for five or 10 years. These warranties highlight how durable the tiles are and allow you to invest in the tiles with confidence.
Aesthetics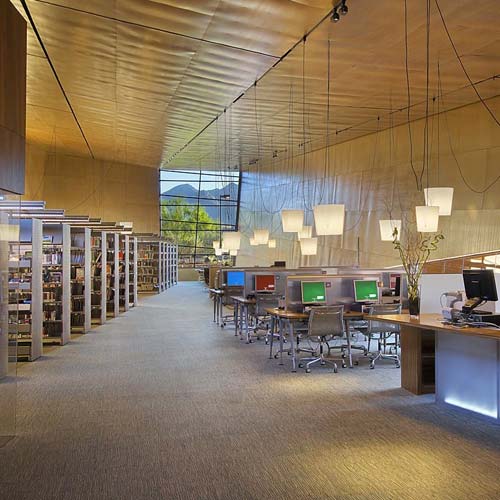 For a carpet tile to deliver optimal value, it needs to create the type of aesthetic that you want to bring to your space. You'll find tiles available in a wide range of colors and patterns, so you will have plenty of choices when it comes to your space's finished look.
It's important to think about how much detail you want to reflect on your floor. Tiles are available in some highly detailed patterns, and those patterns offer the advantage of being able to help conceal dirt.
You might also opt for tiles that are in a plank design, allowing you to create distinctive patterns with your installation method.
Maintenance
It's also important to think about how easily you can maintain the tiles that you choose. Many tiles feature nylon carpet fibers designed for their durability and stain resistance.
In most cases, you will be able to use traditional cleaning equipment, like vacuums, on your carpet tiles, but that can vary and depend on your installation method. Look for features like enhanced stain resistance and UV protection that will help to keep the tiles looking their best with minimal work from your maintenance department.
Finding the Commercial Carpet Tiles for Your Project
As you explore the different commercial carpet tiles available, please contact our Greatmats customer service team for help. Our team members can answer questions, provide you with product samples, and help you to find the best deal on your carpet tiles, whether that's by providing shipping quotes or helping you find a sale item that fits your needs.