How Do You Connect Turf To Gym Flooring?
By Lisa Hobbie Created: July, 2021 - Modified: September, 2022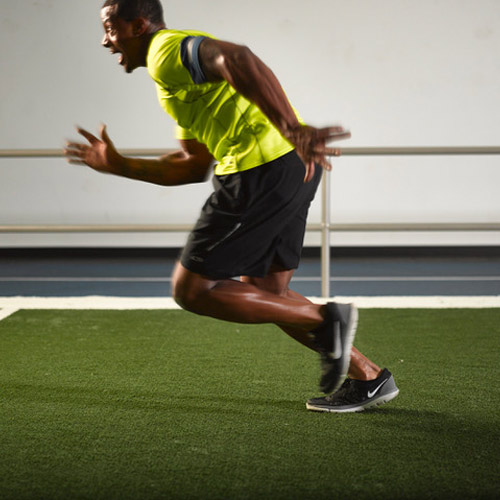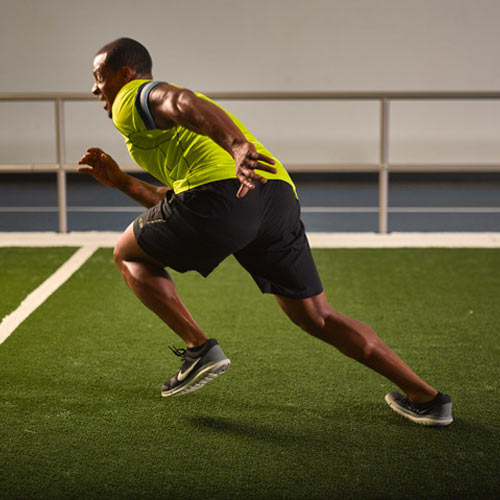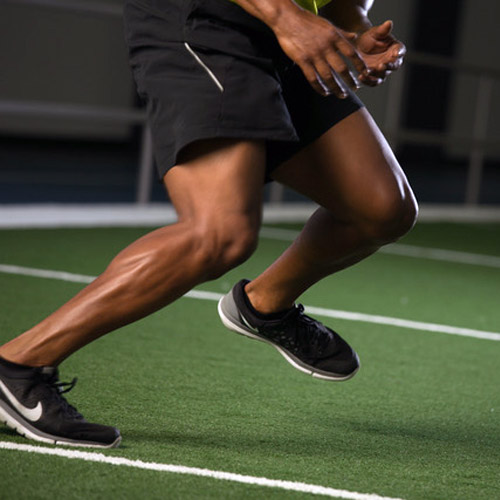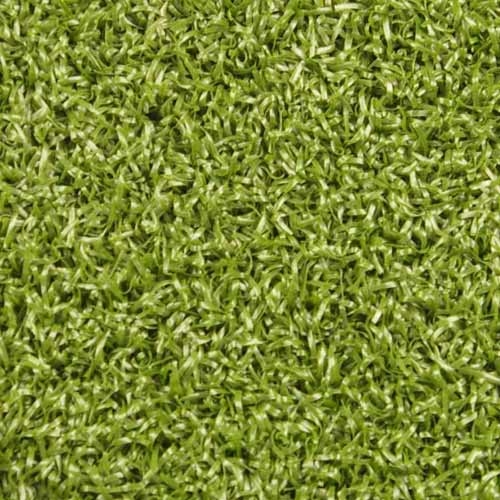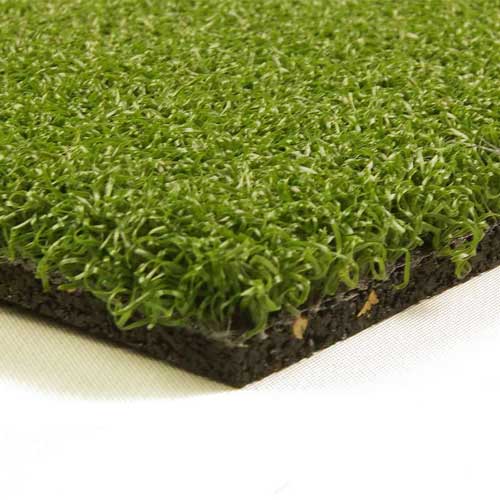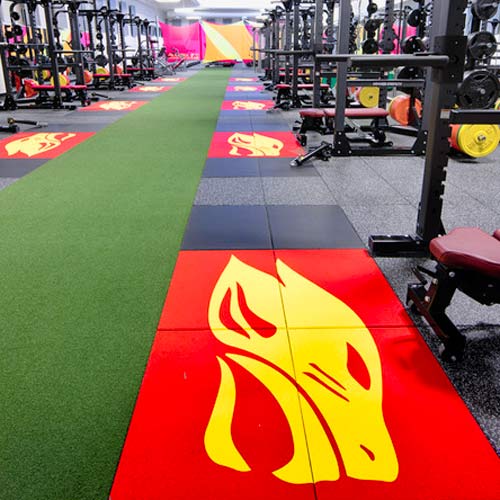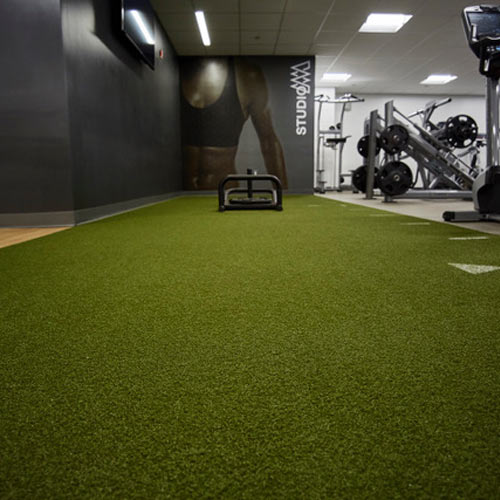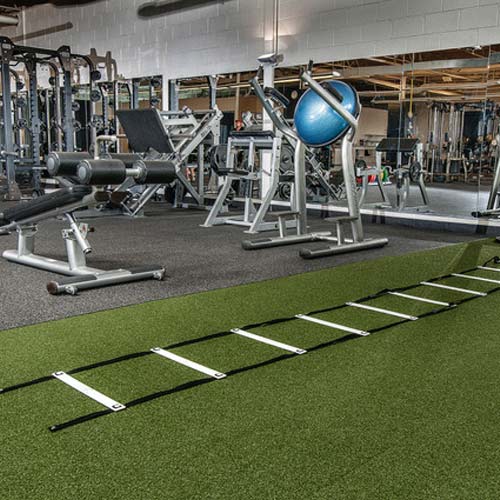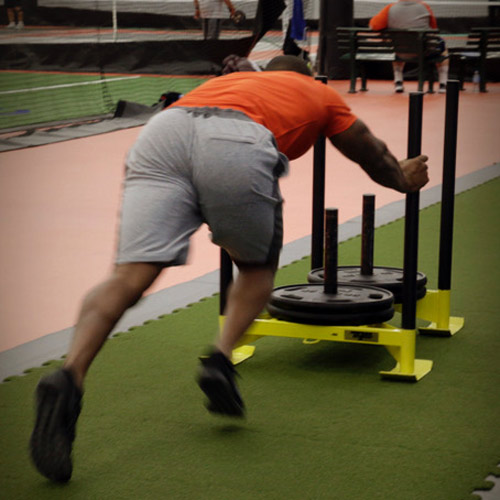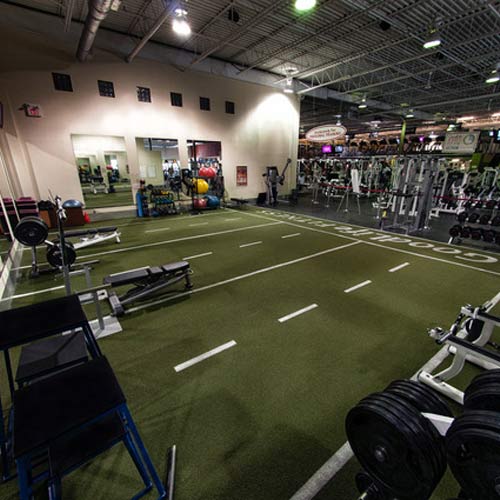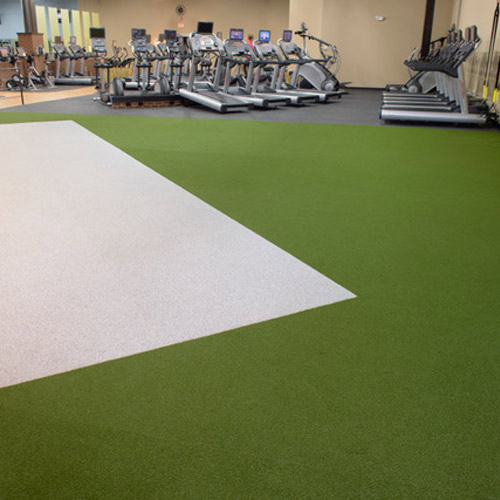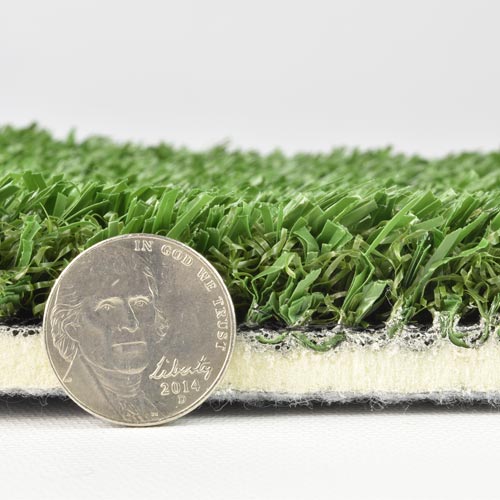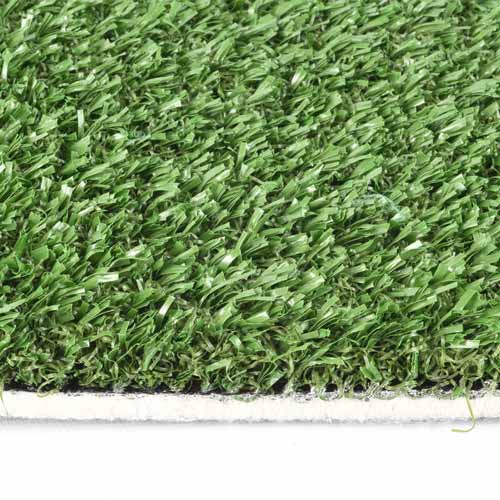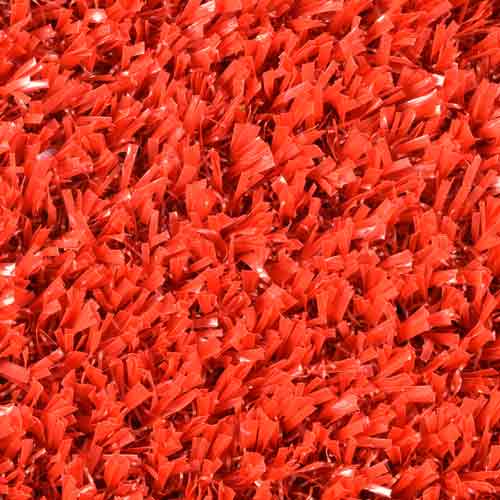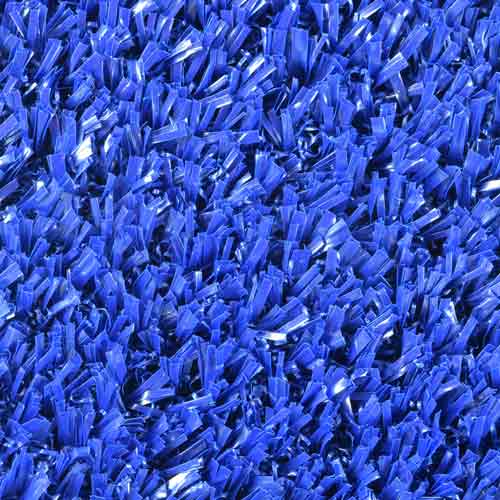 Connecting gym turf to existing gym flooring doesn't have to be a strenuous job, especially when you purchase one of the turf products from Greatmats.
The key to a successful gym turf installation is preparation. It's a good idea to allow for a 24 hour relaxation period before gluing down turf, just to prevent any shrinkage or expansion after it's installed. Check the turf over to make sure the color, texture, and style are consistent throughout. Then, make sure the subsurface is clean, free of cracks and holes, dry, and level.
When it comes to laying the actual turf, it's often recommended to start in the middle of the room using a chalk line. Butt turf together square at the center line. Then, place some weight starting 7 feet off of the center line in both directions. Use glue or adhesive as approved by the manufacturer of the product, and follow instructions for seams, line painting, and edging.
If only part of your gym uses turf and you want to transition from turf to rubber flooring in an adjacent area. It's as simple as butting the rubber rolls, tiles or mats up to the turf. There is no need to adhere the rubber to the turf.
Now that you know how easy it is to connect turf to gym flooring, you may be wondering which turf products are the best. When you purchase gym turf from Greatmats, not only will you find it to be relatively easy to connect to gym flooring, but once in place, it will also look fabulous and perform extremely well.
There are numerous gym turf options to choose from at Greatmats, with the following being among the most popular:
These turf rolls provide a great flooring solution for anyone looking for the best artificial grass available. They can be used in home, garage, or commercial gyms or other settings, and they will create an area that is attractive and high performing.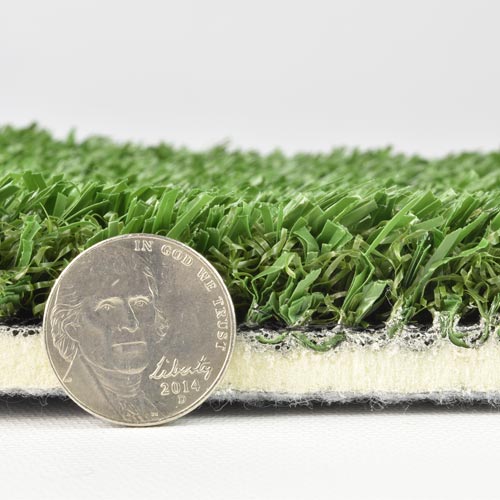 V Max Artificial Grass Turf 12 ft wide x 5mm Pad per SF is easily one of the most popular gym turf flooring options available at Greatmats. It's an indoor/outdoor turf roll option that's perfect for physical activities like sled work, indoor field soccer, cross training, and more.
This maintenance free product boasts high performance quality, durability, and value that are hard to find in any other turf. It reacts naturally, as it is designed to provide a realistic feel with a blend of nylon and polyethylene. It has the look and feel of a strip of natural grass with its ¾ inch pile height and 5 mm foam backing.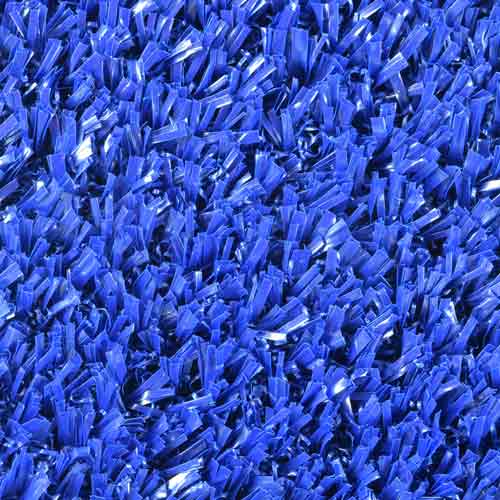 V-Max Artificial Grass Color Turf Roll is a turf product that can be used in indoor and outdoor settings. The rolls are 12 feet wide and 5mm thick, with custom cut lengths available. It's available in many colors, such as white, red, blue, yellow, silver/gray, or black.
This turf product does not require a rubber infill, as do some types of athletic turf options, which makes the installation of this product an easy process. You can easily lay down and roll up the turf, so it can be used multiple times in different locations - like tradeshows or for temporary training drills.
This high performing turf is very durable with its blend of nylon and polyethylene plastic, which offers a realistic feel and attractive look. Its 5mm foam backing resembles the softness of rubber-filled sports turf products, but it has a cooler surface and lower maintenance than rubber-filled products. This turf features a ¾ inch pile height thickness that delivers a true ball roll of a traditional nylon field for soccer, baseball, and softball.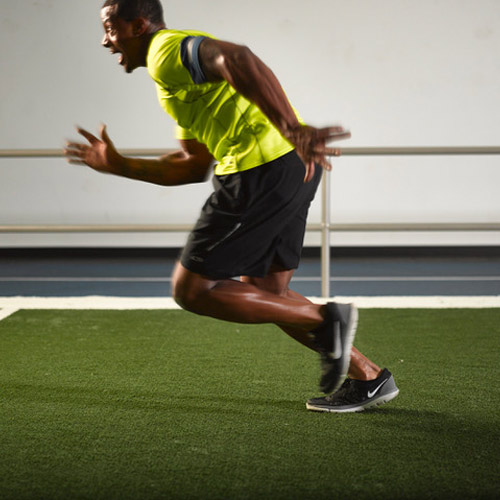 Turf Athletic Padded Floor Roll 6x35 Ft 8 mm is an affordable turf roll that is slip resistant and durable. It features a dense, textured nylon wear layer that is fusion bonded to recycled rubber, offering a total thickness of 8mm.
This turf provides a reliable training surface that is sustainable and affordable. It works well for track and field arenas, footwork drill areas, indoor soccer fields, and sled work facilities.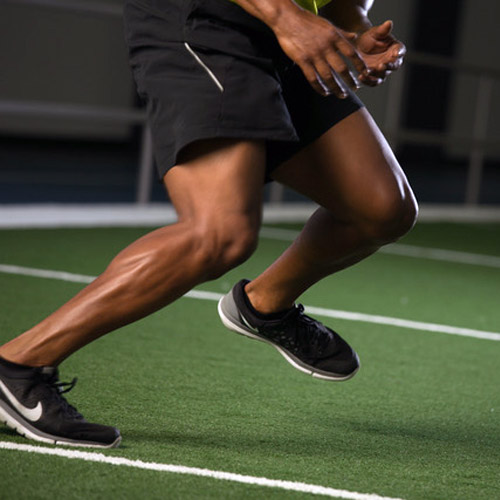 There is also the Turf Athletic Padded Floor Roll 6x25 Ft 15 mm option, which is a slightly thicker, yet shorter roll version of the same product.
With its added thickness, this version offers greater impact absorption, allowing athletes to work out and train harder and longer. These rubber padded turf rolls are very low maintenance, and they offer the look and feel of natural grass.
Gyms like
Latitude 39 Fitness in Colorado
use this product for conditioning drills like sled pushes, sprints, etc. It delivers a surface on which clients can work out hard - doing everything from dropping weights on it and jumping rope, and the turf works great for it all.
Greatmats - For High Quality Gym Turf That Is Easy To Install
The products featured are among the best and easiest to install when it comes to turf. They work well in an entire gym space, or, they offer an attractive, high-performing transition between standard gym flooring and field alternative flooring. They are comfortable to enjoy wearing shoes or working out with bare feet, and they are a breeze to maintain.
If you have questions about any of these products, including more in depth installation information, just reach out to the amazing Greatmats' staff. They are available to provide you with any details you need, and they can help you discover the perfect turf for your project or space.