How Big Are Golf Hitting Mats?
By Lisa Hobbie Created: April, 2021 - Modified: November, 2023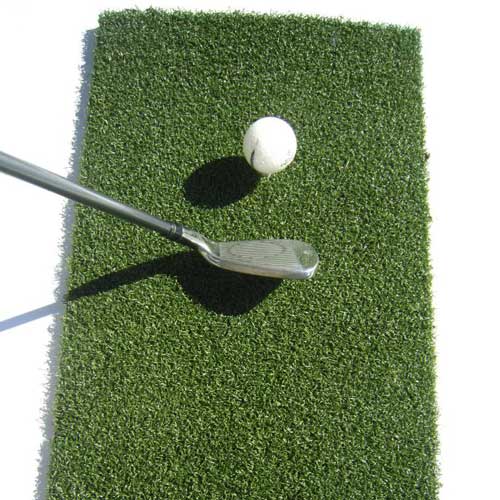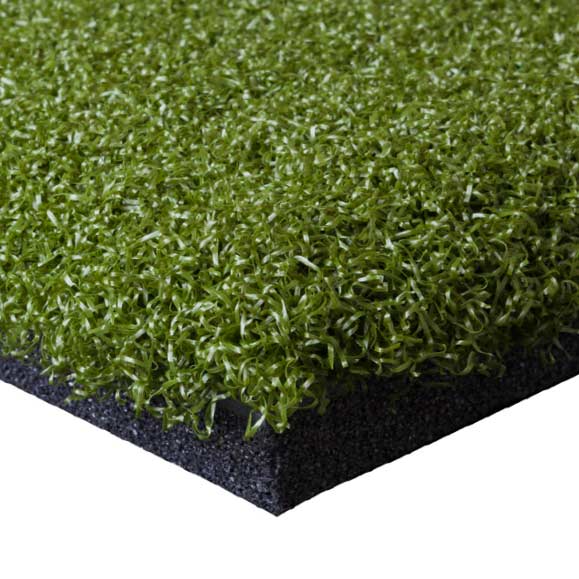 Golf hitting mats come in a variety of sizes and shapes, but most range between 3x5 feet and 5x5 feet. They serve the purpose of replicating the feel of a golf fairway or tee box. By using special rubber tees that can be inserted into the mats, golfers can work on improving their swing when teeing off, or, driving the ball down the fairway to improve and perfect their long game. Golf hitting mats are a great choice for residential or pro simulator facilities, as they are much easier to maintain than grass is. If you buy one to use at home, you can replicate an area of a golf course, and when you are done, you can roll the mat up and put it away.
Greatmats offers different golf hitting mats, among which there are a few different sizes. Here are the most popular products:
These golf hitting mats are among the best available anywhere, and deciding on which one to purchase will depend on your size preference and budget. Regardless of which mat you choose, you will enjoy top notch quality and a number of great features and benefits.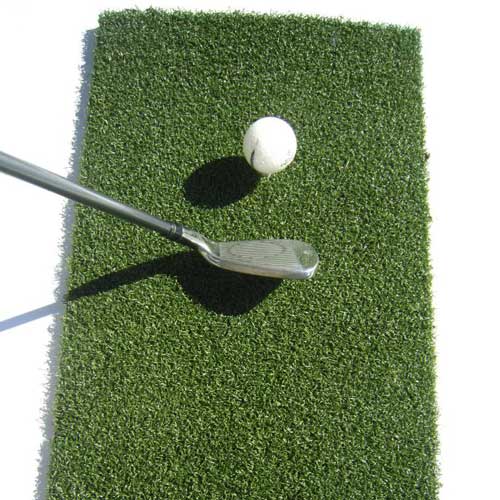 The Golf Practice Mat Residential Economical 3x5 feet mat is a polypropylene plastic product that is ¾ inch thick and 14 pounds. It provides 15 square feet of golf practice surface space. It has an artificial turf surface, and it is made in the USA, offering superior stability and performance. It also presents the appearance of a golf fairway or golf green and can be used outdoors to practice a long game, or as an indoor practice putting space. This mat is 100 percent eco-friendly, and it is suitable for home use or on the go. Made with professional grade quality, it is designed to withstand plenty of use and even abuse. It features a 5mm foam pad backing for extra durability, and a wide soft broom can be used to remove debris from its surface. Each of these quality mats are just over $90, and they carry with them an 8-year limited warranty.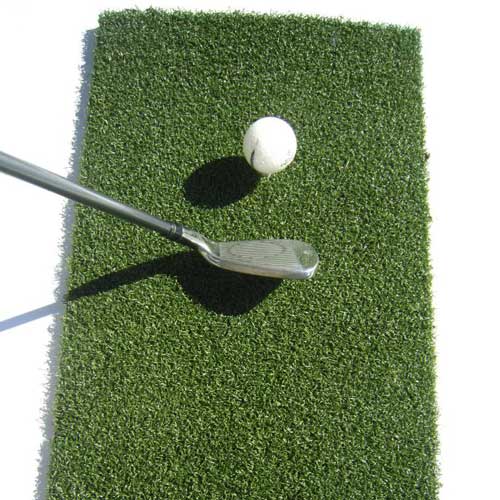 The Golf Practice Mat Residential Economical 5x5 mat is identical to the aforementioned 3x5 mat, except for its size, weight, and pricing. This version provides 25 square feet of golf practice surface space, and it weighs 22 pounds. This mat will cost just over $130, and it carries with it an 8-year limited warranty. Like the smaller version, this one is also ¾ inch thick, 100 percent environmentally friendly, and it can be used basically anywhere.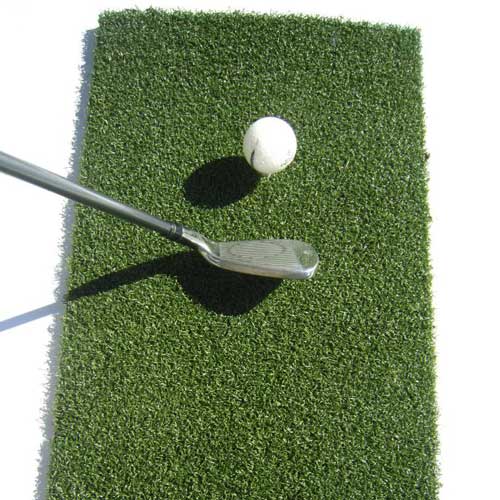 There is also a 4x5 Golf Practice Mat Residential Economical. Just like the previous two options highlighted, this one is eco-friendly, ¾ inch thick, and made in the USA of polypropylene plastic. This version provides 20 square feet of coverage and weighs 18 pounds. It costs just over $110, and it carries with it the same 8-year limited warranty.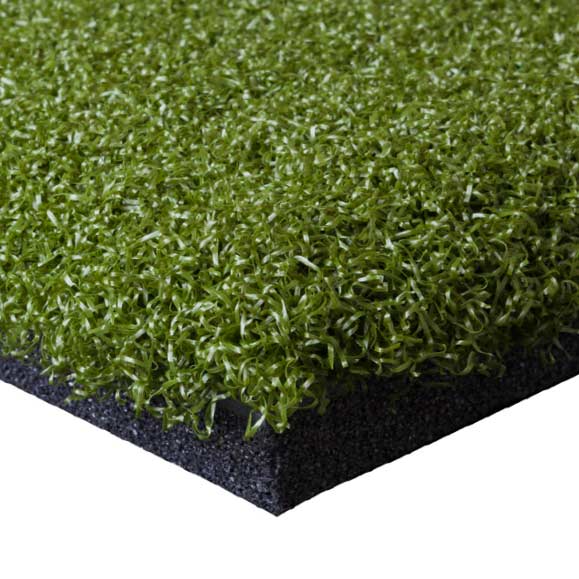 If you want a mat that is a commercial grade option, the Golf Practice Mat Commercial Heavy Duty 5x5 ft may be an option for you. It offers superior engineering for stability, performance, and the best natural look. Featuring an environmentally engineered backing system, this mat is 100 percent recyclable and environmentally friendly. It weighs 35 pounds and offers 25 square feet of coverage. This super robust mat is made to take misuse, and it is dense enough to hold a traditional tee. Made in the USA, these mats feature an attached, ⅝ inch closed cell foam backing and 110 ounce nylon. To clean, you use a wide soft broom to remove surface debris. This mat is priced at just over $470, and it carries with it an 8-year limited warranty.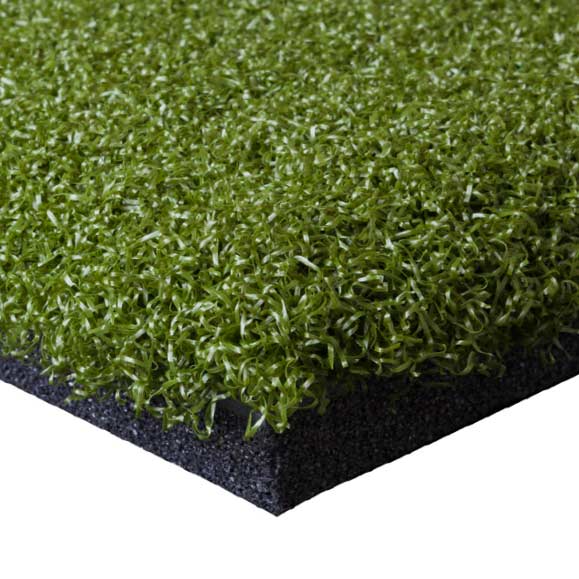 Finally, the Golf Practice Mat Commercial Heavy Duty 3x5 ft is almost identical to the previously highlighted heavy duty 5x5 foot mat. It offers 15 square feet versus 25 square feet, and it weighs 21 pounds. It features all of the same features and benefits as the 5x5 option, and it is priced at approximately $307.00 with an 8 year warranty.
Greatmats - For the Best Golf Hitting Mats
If you love the game of golf, and you're considering the purchase of golf hitting mats, you have come to the right place. Simply grab your ball and golf club and set your mat up to practice and perfect your long or short game. Any of the options will provide a great foundation upon which you can build your golf game, and the quality, service, and price you will pay for your preferred mat will be the best you will find, anywhere.