Sundance Horse Stall Mat Kit Black 3/4 Inch x 12x12 Ft.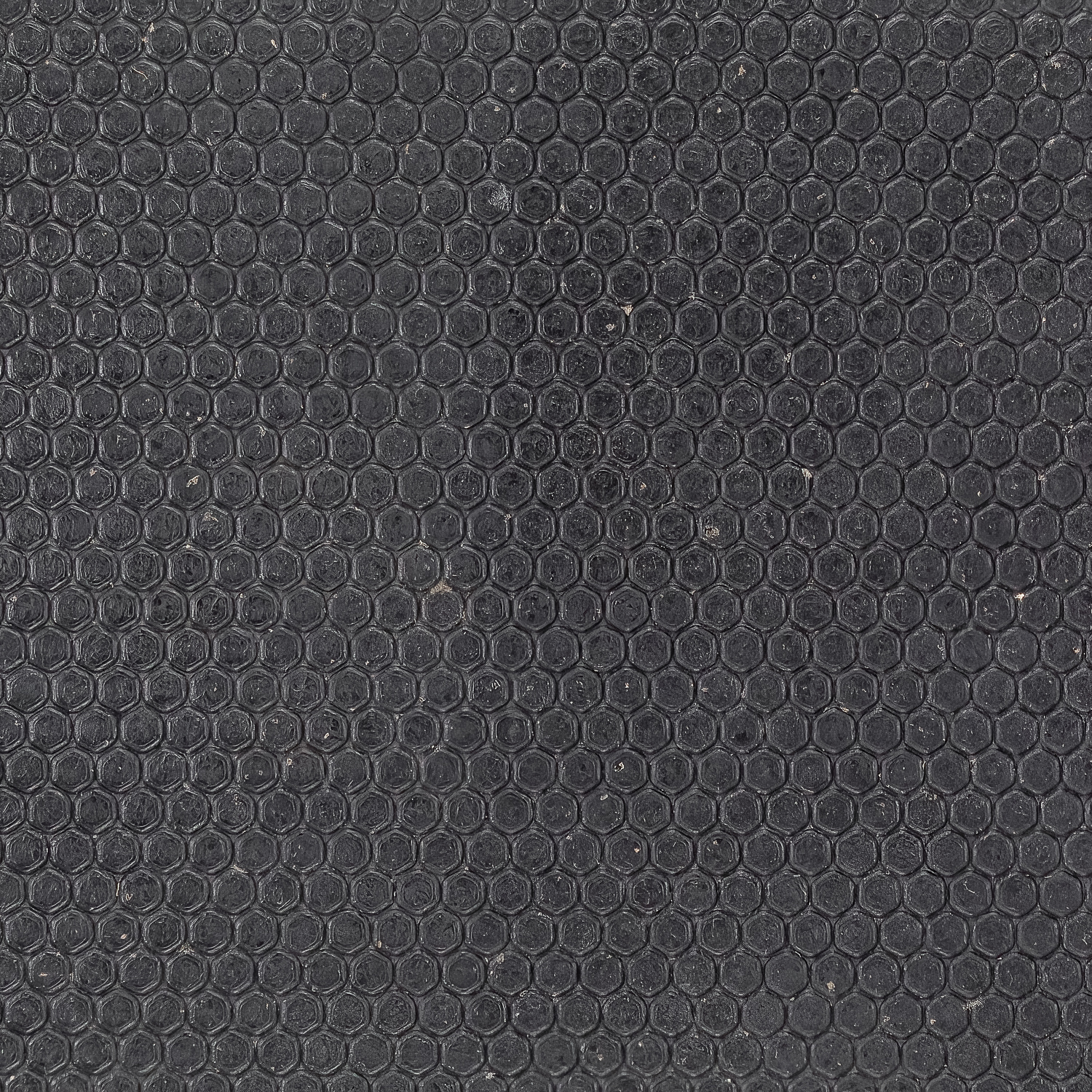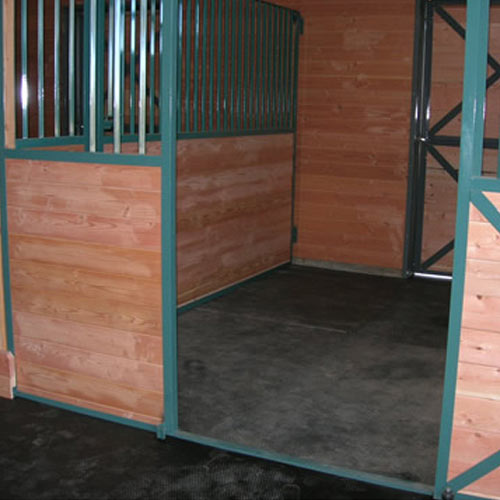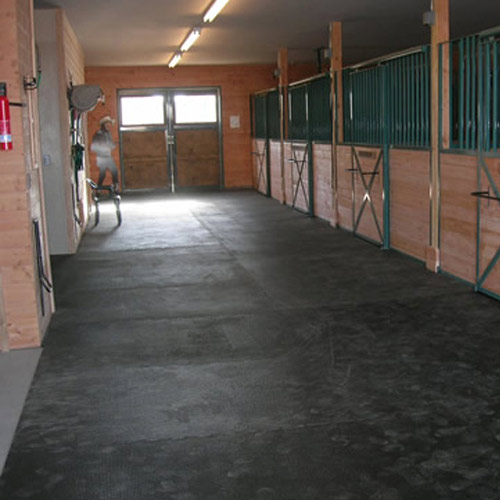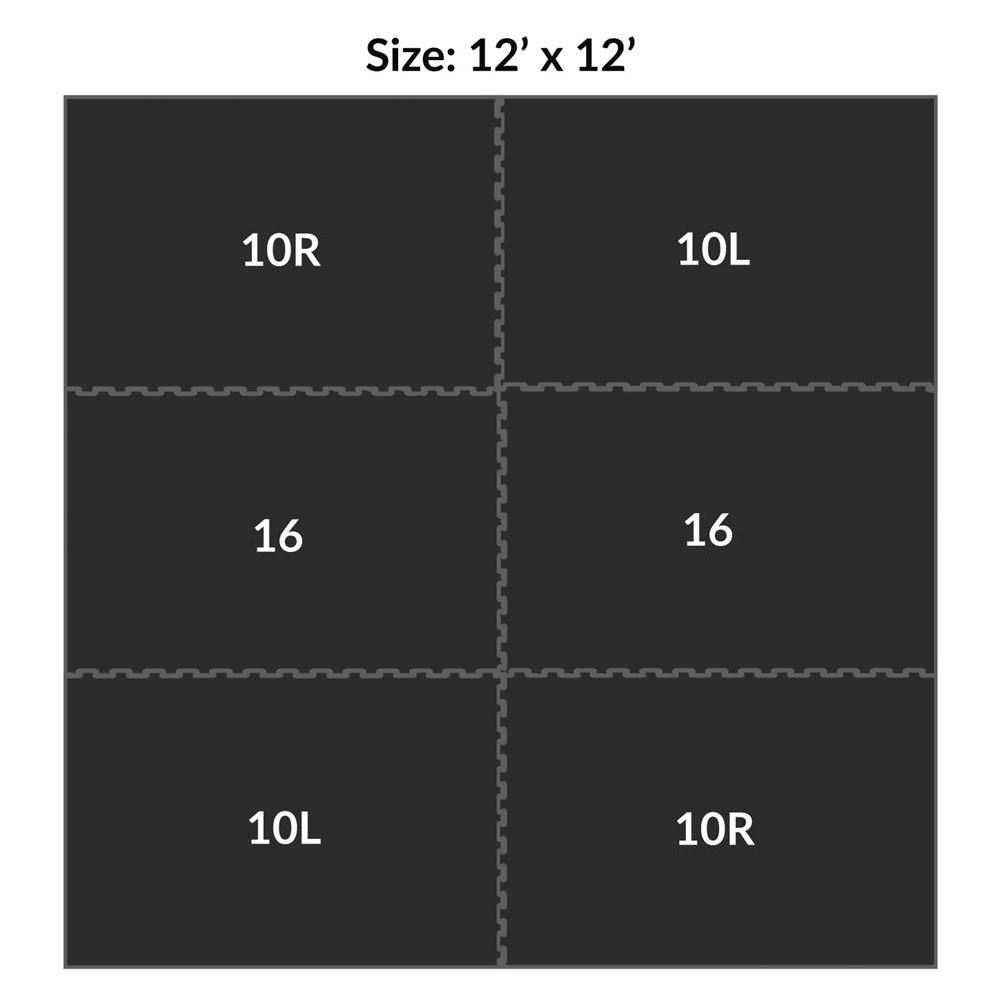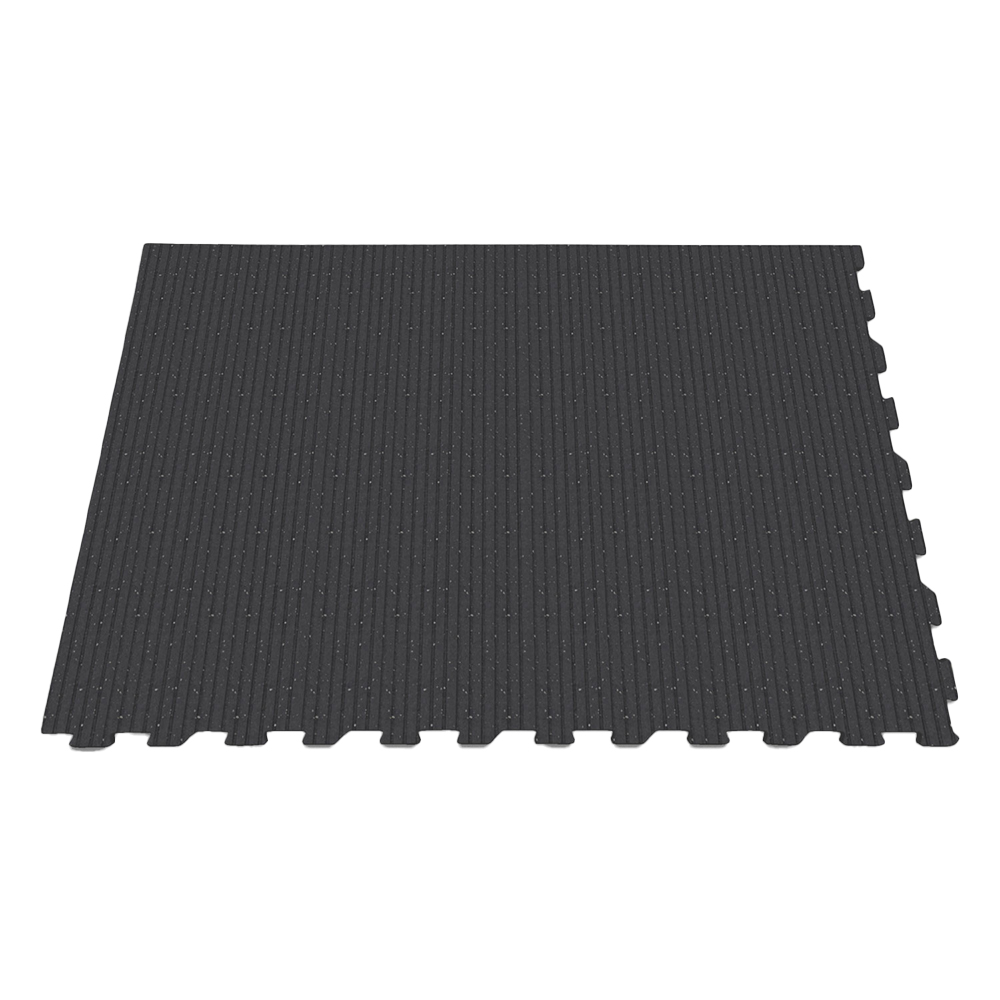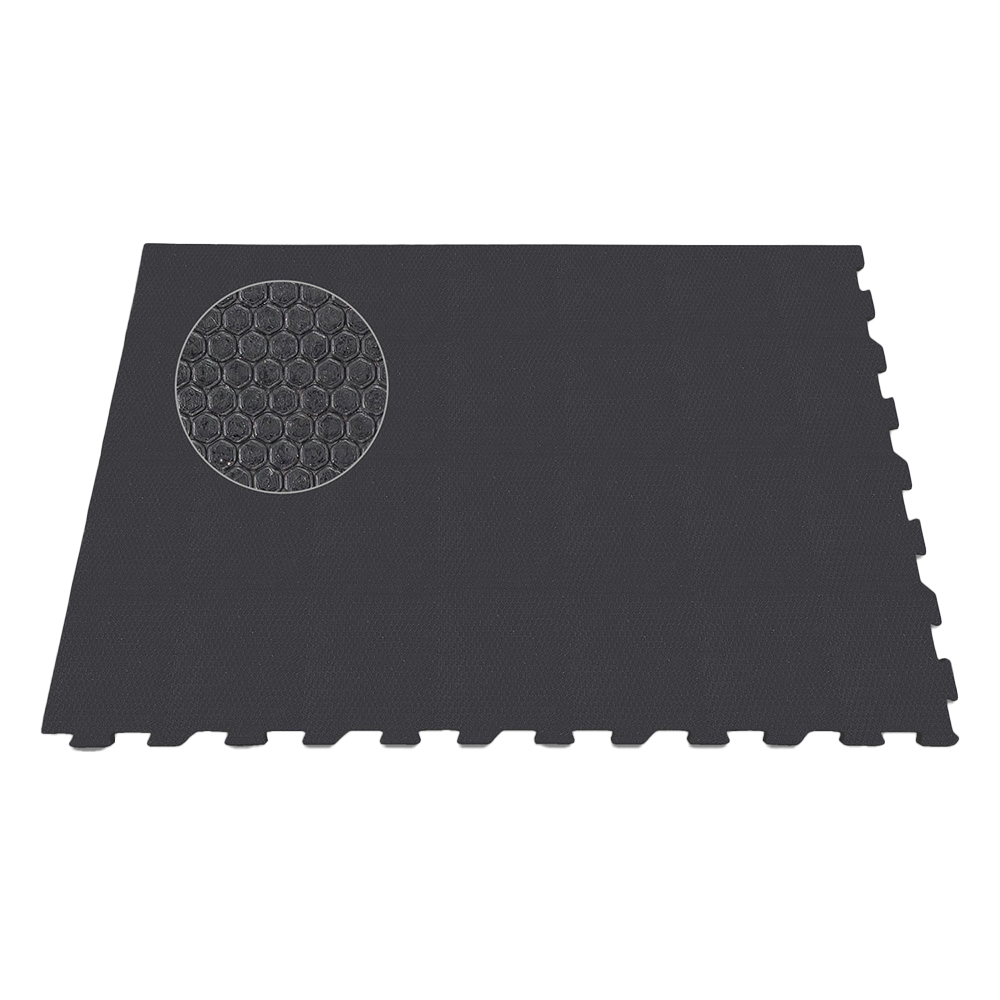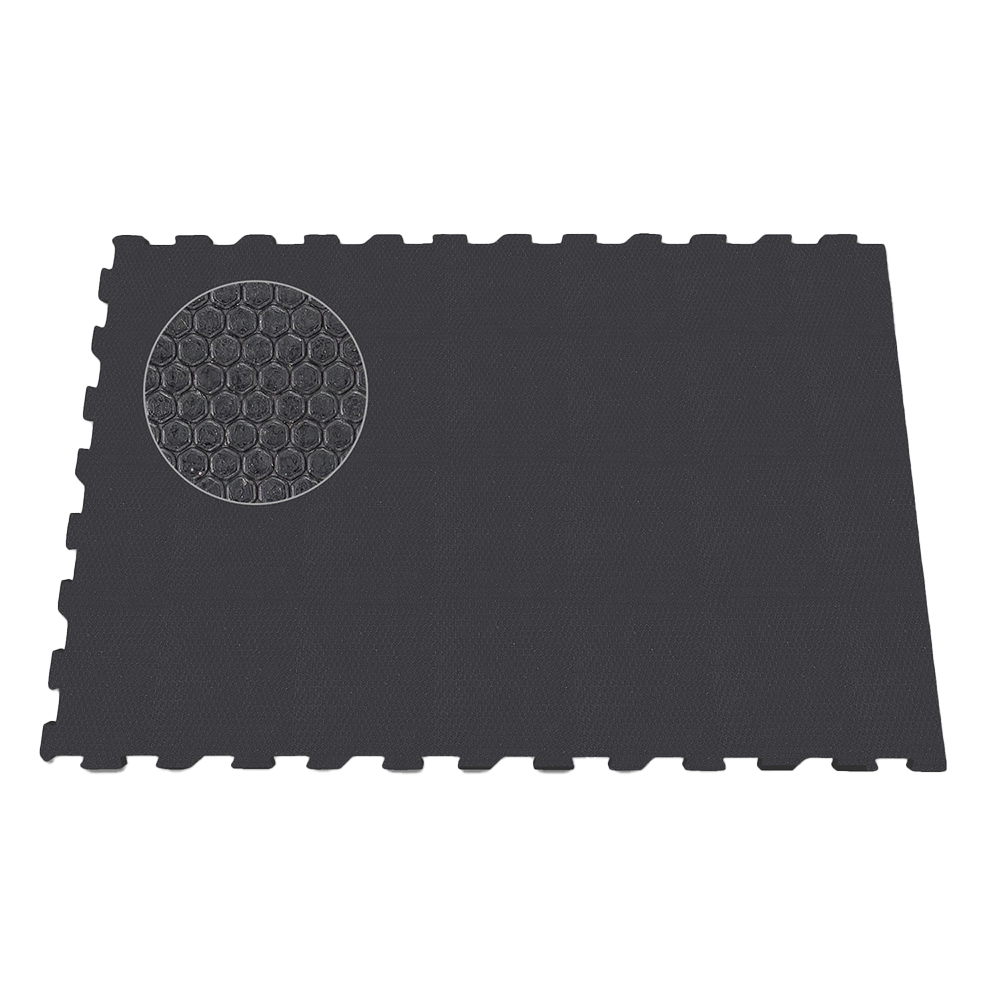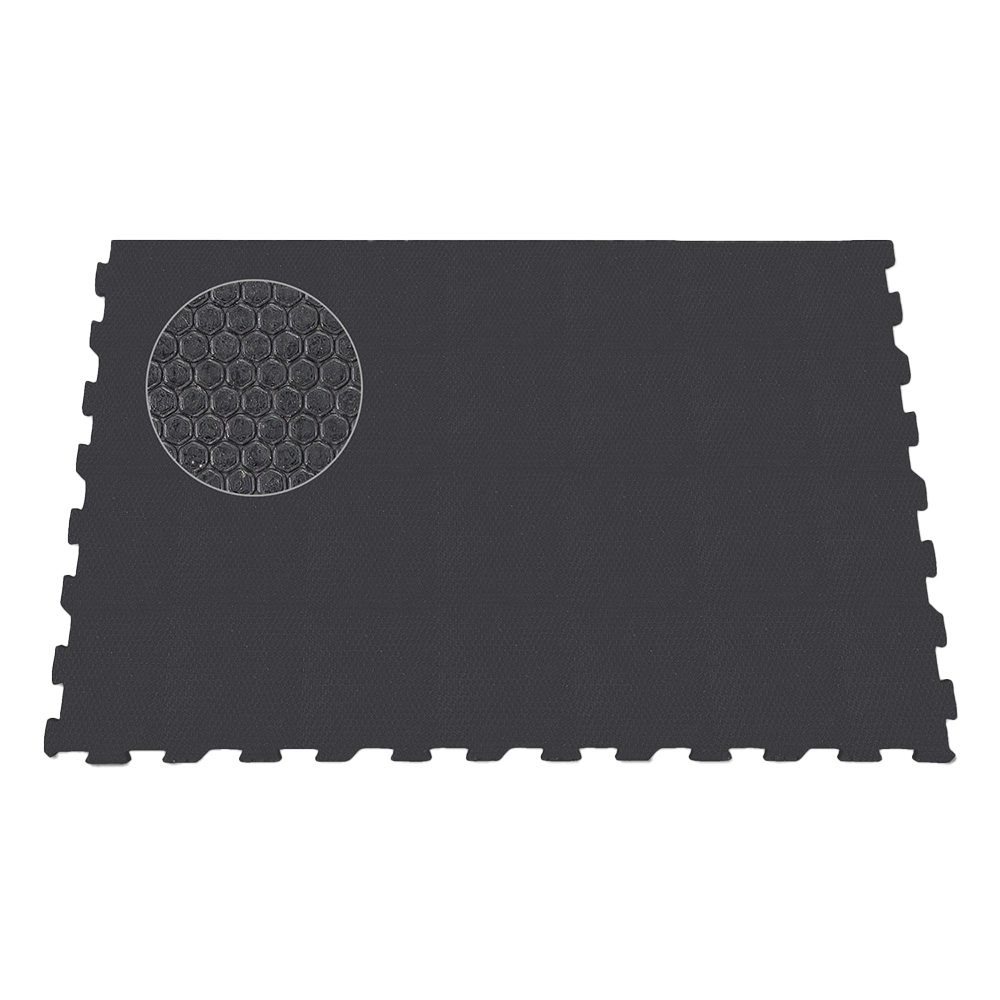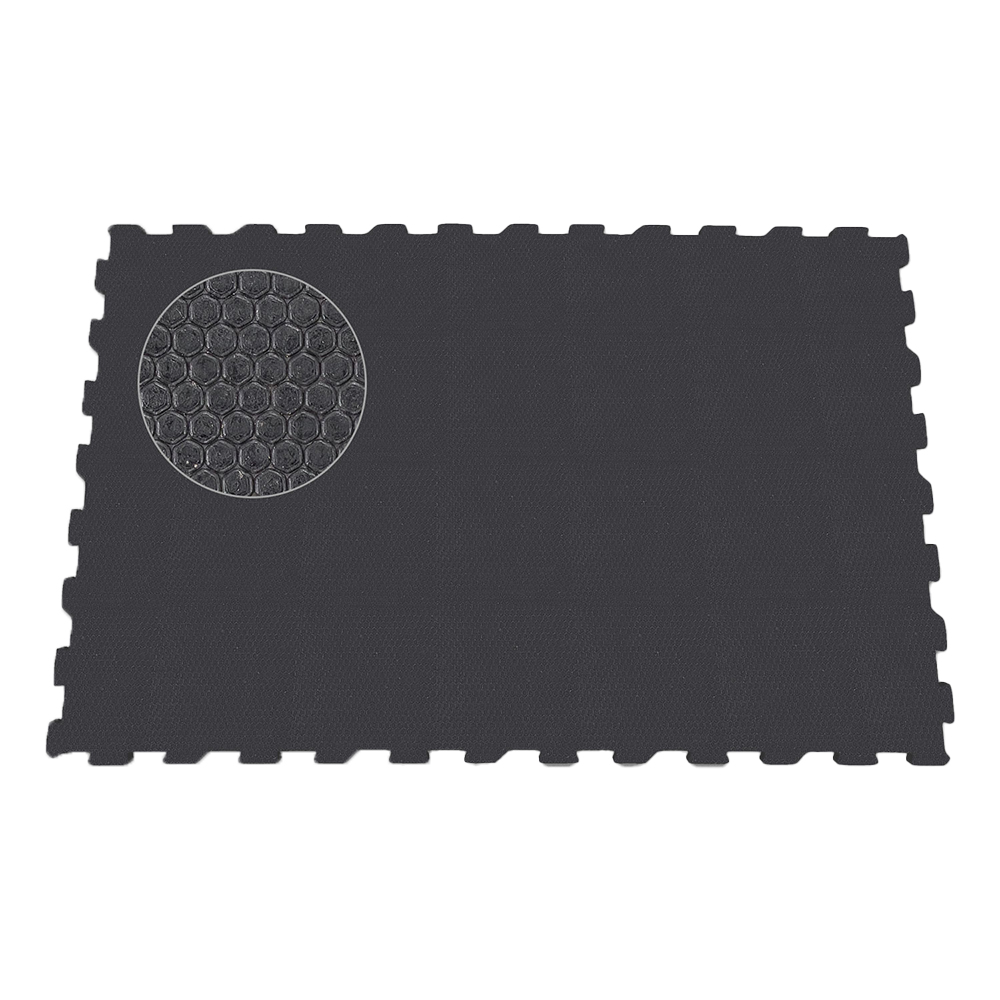 Affordable horse stall kits, custom sizes available
Made from 100% recycled rubber material
Kit includes six 4x6 ft interlocking mats
Handling Time Estimate: 3-4 Weeks on Average

Black
Affordable horse stall kits, custom sizes available
Made from 100% recycled rubber material
Kit includes six 4x6 ft interlocking mats
No adhesive needed
Hexagon surface texture
Durable long lasting rubber stall mats
Interlocking tiles makes for easy cleaning
Assembled size 11 ft 7 in x 11 ft 7 in
Horse Stall Mats, Stall Aisleways, Weight Rooms, Commercial Gym, Functional Training, Fitness Center, Gym Floors
NOTE: This item is a custom order and is not returnable.
Sundance Horse Stall Mat Kit Black 3/4 Inch - 12x12 Ft.
Super durable and affordable Sundance Horse Stall Mat Kit Black 3/4 Inch x 12x12 Ft.. This rubber horse stall kit features the interlocking version of our very popular Sundance Mats Stall Mat. Use this product for horse stalls, Cross Fitness gyms and weight rooms where the smell of rubber is not a concern indoors. The benefit of this rubber floor tile is the interlocking design, 3/4 inch thick durability and its affordable cost.
For custom-sized flooring that works in a horse stall or as durable rubber weightlifting flooring, count on the high-quality Sundance 12x12 stall mats. Greatmats offers this pre-sized rubber stall mat kit to create a convenient layout size.


These 12x12 stall mats are highly durable, carrying a 10-year pro-rated manufacturer warranty, meaning that customers receive excellent value over the lifespan of the mats.


Size and Shape Options

This kit consists of six rectangular 4x6 foot interlocking mats. Each mat has a mixture of puzzle-style edges and flat edges, so when the installer completes the layout, the outer edges of the installation are flat, rather than having jigsaw-style edges.

The official final size of the layout will be 11.7 by 11.7 feet, as the jigsaw-style edges on the individual mats in the six-piece kit will cause a little bit of coverage loss.

These 12x12 stall mats are extremely heavy, which means this will be a non-shifting layout without the need for the use of glue or any other adhesive. With a 3/4 inch thickness measurement, the six rubber mats combined weigh 600 lbs. Horses will not be able to shove these mats out of place easily to paw at the ground, especially in a tight-fitting installation.

Because of the significant amount of weight found with this kit, we attempted to minimize the shipping costs by sending the kits from six different warehouse locations in the United States. By reducing the amount of distance over which we have to send these mats, we can save you money on shipping. The shipping locations are:
North Haven, Ct.

Atlanta, Ga.

LaGrange, Ky.

Orlando, Fla.

Denver, Colo.

Colton, Calif.
For those customers who need a different size in the rubber horse stall mat kit, Greatmats offers many other kit sizes, as well as individual, flat-edged rubber mats.
Material Options
By creating these 12x12 stall mats out of rubber, the manufacturer delivers one of the longest-lasting flooring materials available. Rubber can stand up to significant amounts of weight without showing wear and tear.
The manufacturer constructs these mats in Canada, meaning you can trust the quality of the rubber and of the manufacturing process in use, which adheres to tight tolerances. Other cheaply-made mats that consist of low-quality rubber or that fail to follow strict manufacturing tolerances may end up with weak spots that could lead to buckling, cracking, or tearing. This product is made from 100% recycled rubber material.
Pattern and Texture Options
All of these 12x12 stall mats are available in black only. The use of a dark color in the mats helps them to hide soil more effectively than a light-colored mat, meaning customers do not have to clean the mats as frequently.
The top layer of the rubber mats consists of a molded raised hexagon pattern that provides a bit of extra traction versus a mat with a flat top layer. This texture reduces the chances of someone slipping while walking across a wet mat, which can occur with frequency in a horse stall.
Rubber is a naturally grippy material, which further reduces the possibility of slips. This is important in a horse stall, as the animal likely will spill drinking water and urinate in the stall.
Common Use Options
Many customers choose to install this mat kit in a horse barn, providing a space for the horse to stand and rest that is far more comfortable than bare ground or gravel.
However, some other customers include schools and fitness centers that have spaces for weightlifting. The thick rubber mats are able to protect the subfloor, should the athletes drop any barbells. Rubber also cuts down on noise from the banging and clanging of free weights.
Some workout facilities may choose to install this rubber flooring kit in a room with a few stationary bikes or treadmills in use. The grippy rubber will hold these machines in place, even during strenuous workouts, rather than allowing them to slide around.
Installation Options
Installing these 12x12 stall mats can involve a DIY job, but it will require more than one person because of the weight of the individual mats. Each mat in the kit weighs about 100 pounds.
To install the kit, arrange the mats properly so that the flat edges on certain pieces will be around the perimeter. To connect adjacent mats using the puzzle-style edges, just line up the tabs on one mat with the slots on the other mat and press them together.
Installers do not need to add glue to hold the mats in place.
Cleaning and Maintenance Requirements
To clean the mats in the kit in an outdoor location, simply rinse them with a garden hose and sprayer. If desired, sweep any hay or other solids off the mats before spraying them.
For a more thorough cleaning process or to clean mats in use in an indoor location, you may want to use a neutral pH cleaner diluted with water. Apply the cleaning solution with a mop. To remove dry debris, use a broom or vacuum cleaner.
The surface pattern has changed from Pebble to Hexagon as of March 2023.
Shipping
Freight shipping only on pallets.
This Product Ships Freight Only.
Please review our shipping disclaimer.
| | |
| --- | --- |
| SKU# | RM12x12x34Kit |
| In Stock | Yes |
| Product Type | Mat |
| Material Type | Rubber |
| Product Edging | Straight |
| Thickness | 3/4 inch |
| Width | 11.54 feet |
| Length | 11.54 feet |
| SF per Item | 144.00 |
| Weight | 570.00 lbs |
| Packaging | Shrink Wrapped on Pallets |
| Number of Pieces per Package Type | 6 |
| Non Absorbent | Yes |
| Special Adhesives | No |
| Universal Interlock | No |
| Interlock Loss | 0.00 feet |
| Material Hardness | Shore A 65 |
| Interlocking Connections | Yes |
| Made In | Canada |
| Surface Finish | Hexagon top |
| Surface Design | Solid color |
| Installation Method | Dry lay, interlocking |
| UV Treated | No |
| Reversible | No |
| Border Strips Included | No |
| Manufacturer Warranty | 10 Year Prorated |
Product Questions:
Q: Can a stall mat kit be picked up (at North Haven, CT) instead of being delivered?
A: Please contact customer service for availability. Normally if the kit in your size are available, customers can pickup at external warehouse locations.
Q: What is the difference between this Sundance stall mat kit and MAR1212-75?
A: The biggest difference is that Sundance kits have a hexagon like surface texture while the Horse Stall Mats 12x12 Ft Kit has a lower profile diamond textured surface. The Sundance mats are slightly porous while the rubber in the Horse Stall Mats kit is completely waterproof. The two different kits are also shipped from different locations. The Sundance kits are shipped from the Southeast United States while the other kit ships from the Midwest U.S.
Q: Hi, Can you tell me how much each mat weighs and can they be laid on dirt floors. I also looks like I can custom order as our stalls are not perfectly square. How much is shipping. we would be look for as many as 4 stalls. thank you
A: Please reach out to us at 877-822-6622 to be connected with a sale rep who will be able to assist you with this.
Q: How much does shipping cost for one of your kits to the zip code 16423?
A: Please reach out to our sales rep Eric to obtain a quote. He can be reached by phone at 877-822-6622 ext. 115.
RELATED PRODUCTS