Discover A Horse Stall Mat That Matches Your Style
By Greatmats Staff Created: October, 2017 - Modified: August, 2023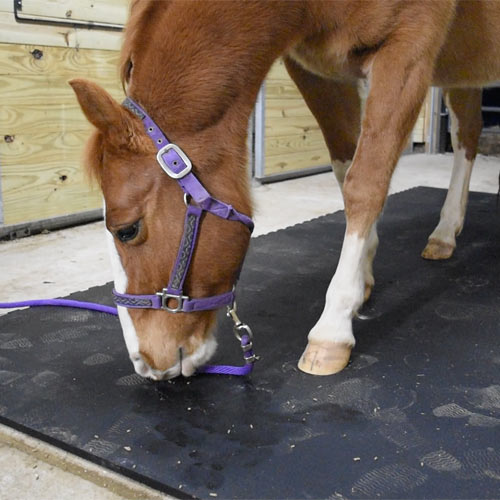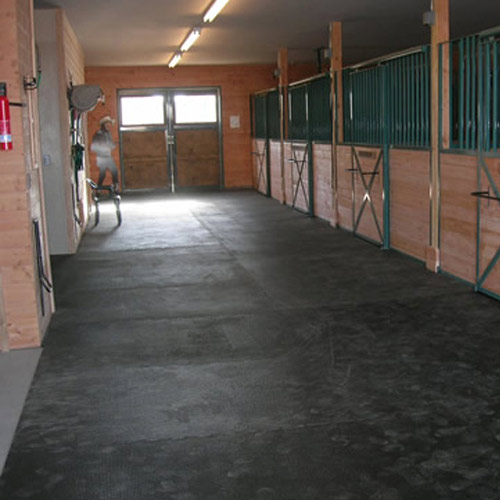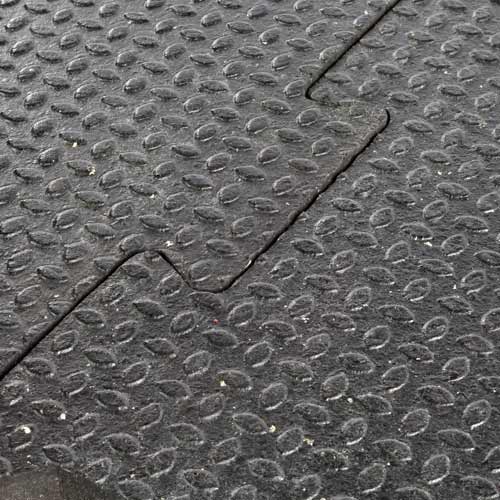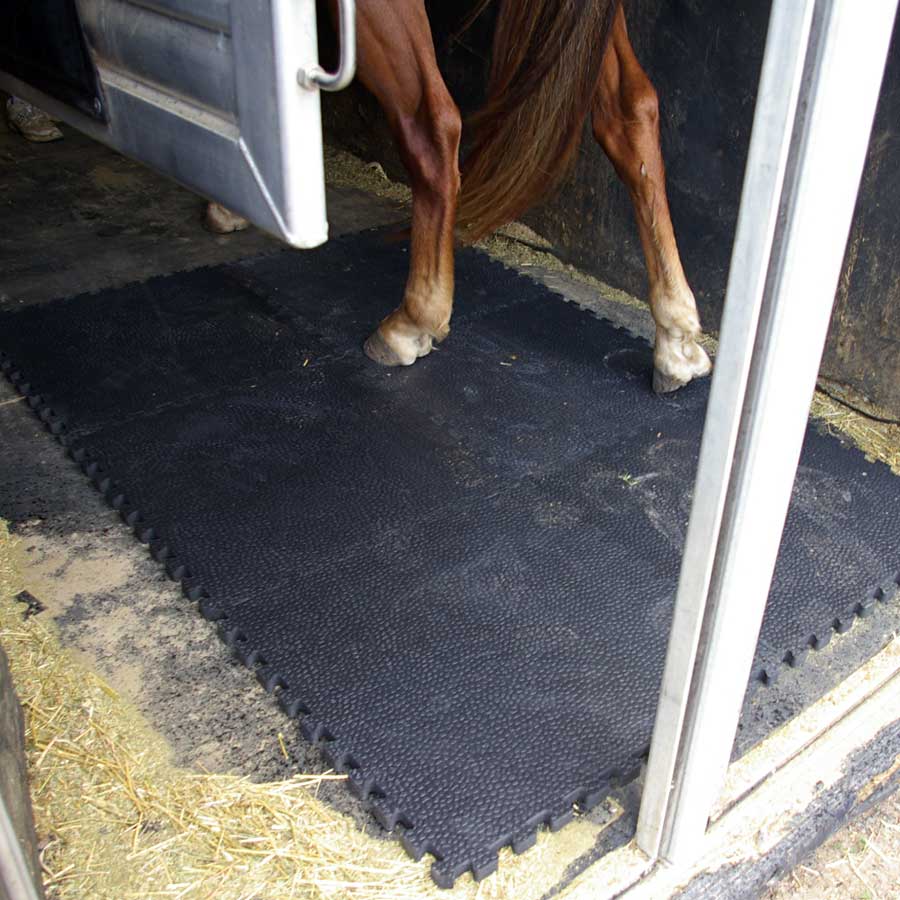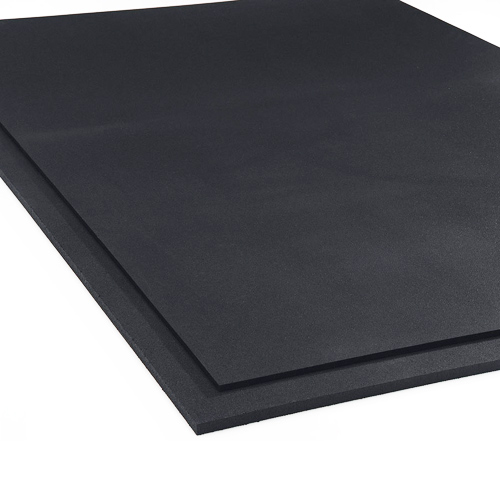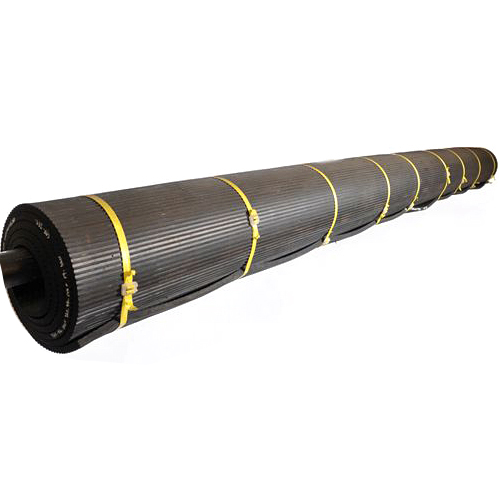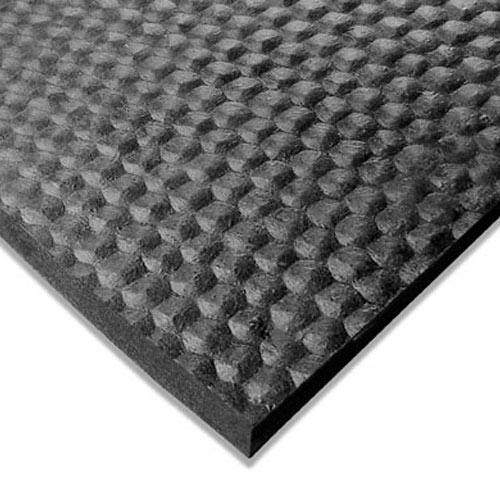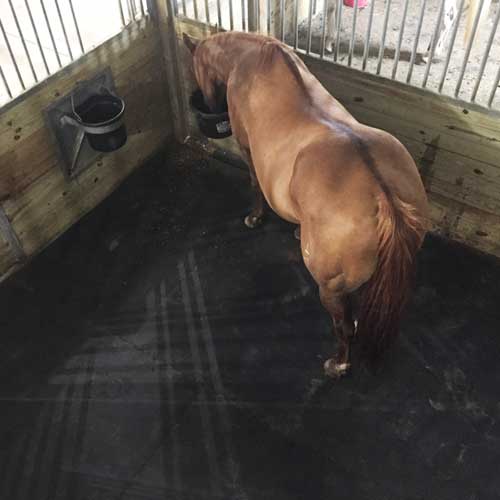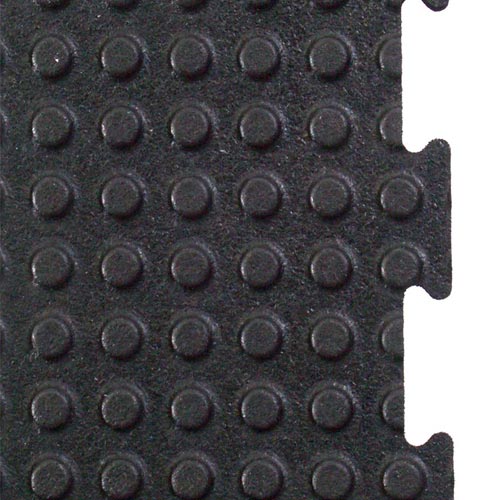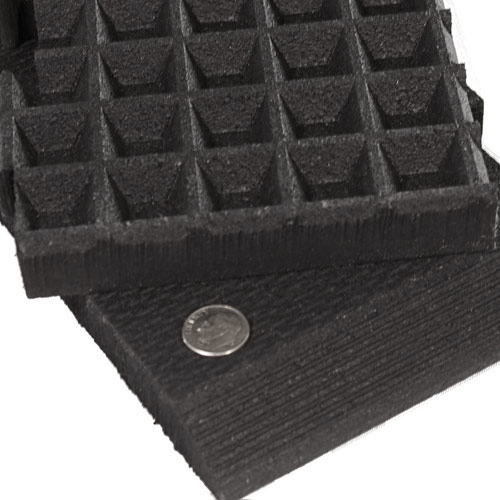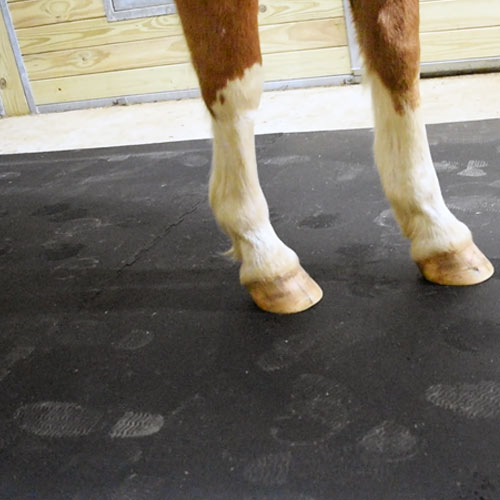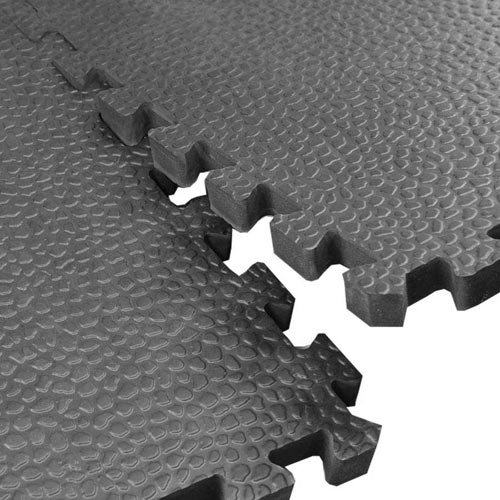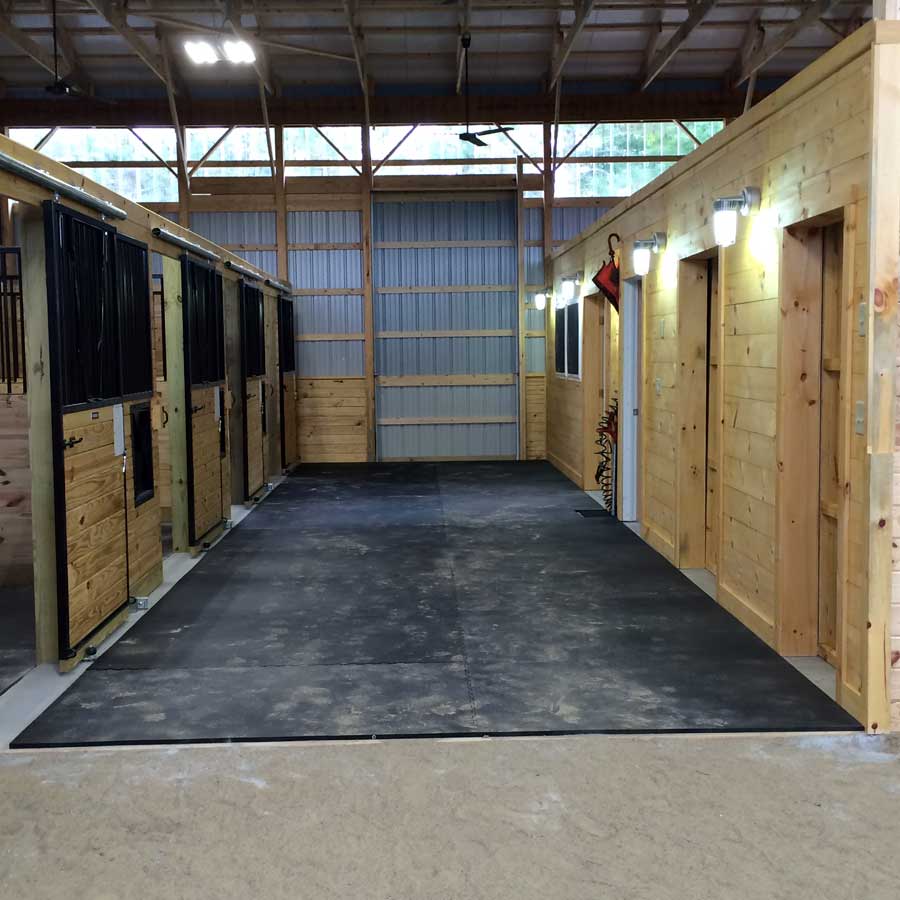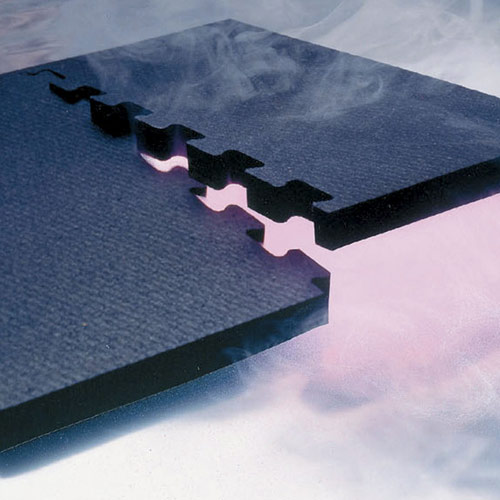 Greatmats has a
horse stall mat
that will meet horse lovers' needs, desires, and budgets.
Interlocking and Straight Edge Rubber Horse Stall Mats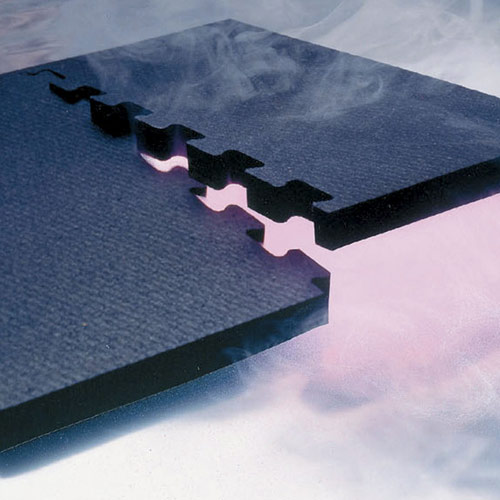 Horse Stall Mats provide strength and stability under any size horse. These mats work with any type of horseshoes and are resistant to abrasions caused by pawing and swaying. The diamond surface provides the traction required for foaling stalls, wash bays, and cross-ties for horse and equine installations. They are guaranteed not to roll, buckle, or curl providing less stress on your horses' leg joints, and are backed by a warranty.
Foaling Stall Mats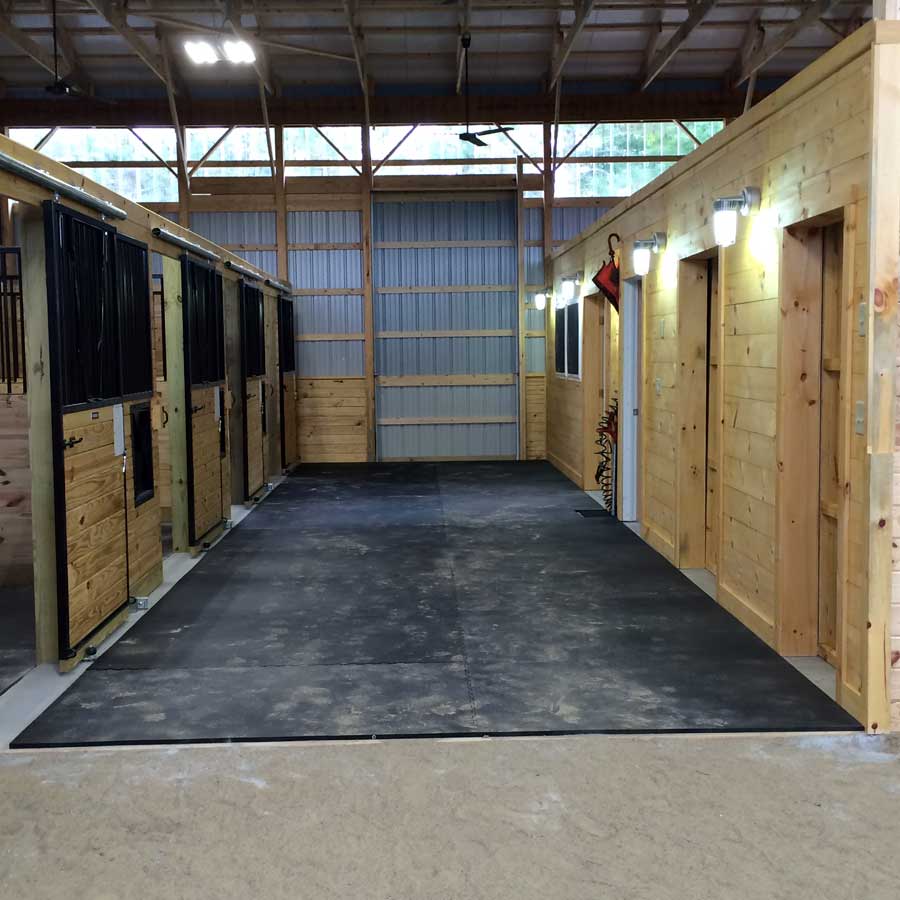 These foaling mats are uniquely designed with a waffle pattern bottom that provides an anti-fatigue cushion surface to new foals and will also support the weight of fully grown, mature horses. These interlocking mats are tight-fitting and water jet cut for a precision fit every time. These foaling stall kits can also be manufactured to any specific custom size to fit your special foaling stall area.
Wash Bay Mats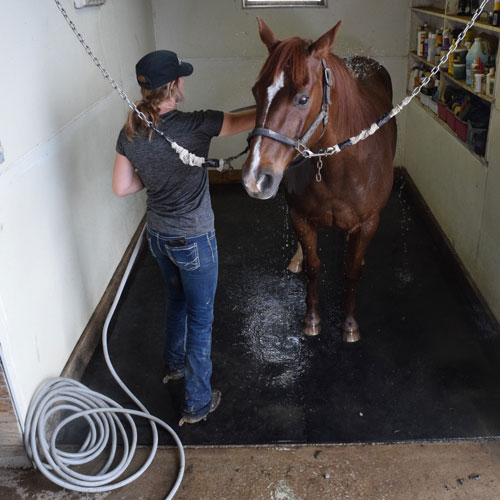 Washbay horse stall mats feature interlocking rubber tiles with button top surface texture that provide traction, for both the horse and the handler, in wet areas.
Portable Horse Stall Mats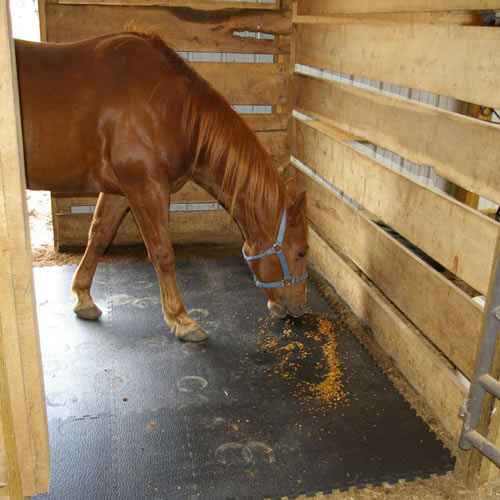 The Greatmats Portable Horse Stall Mats are easy to carry, to install, and to transport. And when you're ready to move the tiles back to the original location, the tiles are easy to disassemble and take up. Because each mat only measures 2 by 2 feet, the mats are not awkward to carry for one person. And because the portable horse stall mats only weigh 3.6 pounds apiece, one person can do this installation successfully.
Big Sky One Piece Roll Out Stall Mat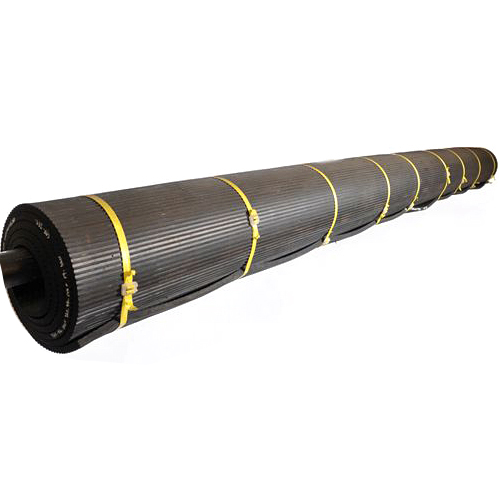 Our Big Sky One Piece Stall Mat measures 12-by-12 feet and provides a durable material that's great for use as a horse stall mat, for use install aisles, or for use in wash bays and equine medical treatment areas. You don't have to worry about seams or tricky installation problems with these one-piece rolled mats.
Please call The Greatmats Team to have custom kits made or for additional horse stall products.