Home Workout Mat Comparison Video - Rollout, Folding and Puzzle Mats
By Greatmats Staff Created: July, 2017 - Modified: July, 2021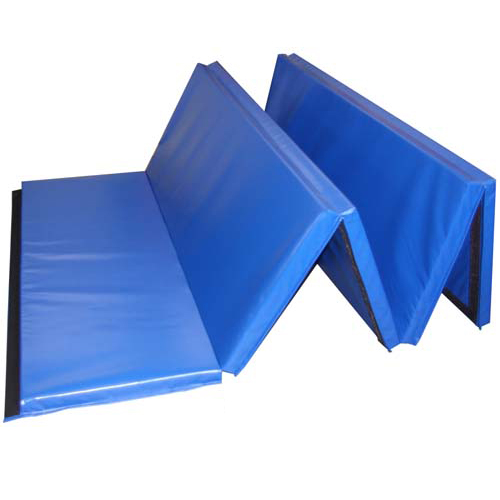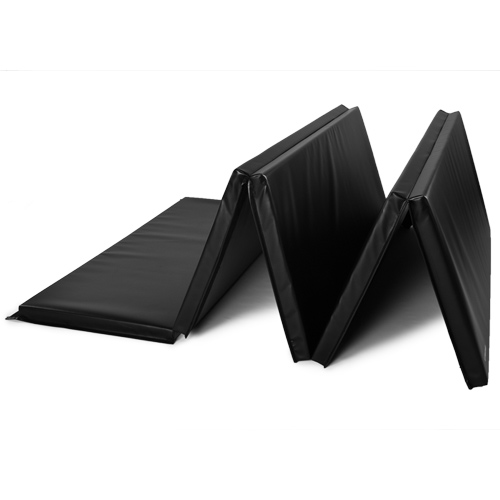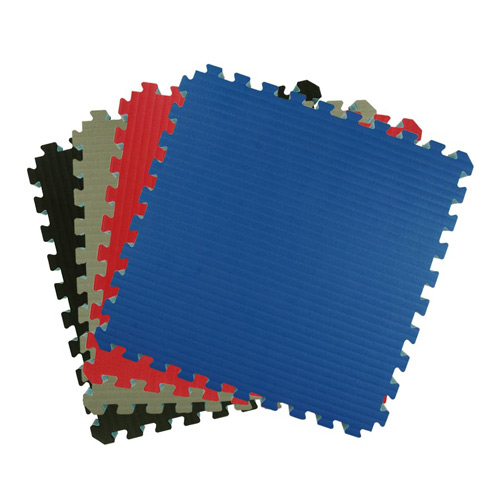 Welcome to Greatmats!
Let's compare home workout mats.
Home workout mats are designed to provide a comfortable and safe area to exercise that can be quickly and easily laid down, used, pulled up and stored.
Today we'll compare three different styles of home workout mats - roll out mats, folding mats and interlocking foam tiles covering approximately a 5x10 foot area. These options offer varying thicknesses, price, installation and storage methods, surfaces, and levels of versatility.
Each is offered in a range of thickness. Roll out mats for home are 1.25 inches thick. Folding Mats are available in thicknesses of between 1.5 and 2.5 inches. Interlocking foam tiles can be as thin as 3/8 inch and as thick as 1 5/8 inches.
Today we will focus on Greatmats' 5x10 foot by 1.25 inch thick Gmats Roll Out Mats, 5x10 by 2 inch Folding Gym Mats and our 2x2 foot by 1 ⅝ inch Home MMA BJJ Mats.
Your Lowest Priced option is the home MMA BJJ Mats which Greatmats offers for around $2.40 per square foot. Gmats Home Roll Out mats are next in line at about $4 per square foot. Finally, the 5x10x2 folding gym mats come in at about $4.40 per square foot.
One major reason for the price gap is how the mats are manufactured and the convenience factor. Both the folding and the roll out mats are single mats that cover the entire 5x10 foot area but utilize different methods of installation and storage.
The Home MMA BJJ mats will require a little more time to install as the modular tile system requires connecting 15 mats together to cover a 6x10 foot area. Those 15 mats will have an approximate total weight of 54 pounds and can easily cut with a sharp utility knife to fit any space.
Roll out mats are the fastest to install, but may require require some taping down to keep edges from curling, depending on how long the mats have been stored in the rolled up position. They are the lightest weight - at just 30 pounds each - and can be cut with a sharp utility knife to fit as well.
Folding mats are the fastest to remove and store. And Home MMA BJJ Mats offer the most versatility in storage and expansion of the training surface - with its 2 foot increments. A 5x10 ft by 2 inch folding mat weighs in at about 36 pounds.
Folding Mats offer the most durable surface as they are fully covered by smooth 18 oz vinyl. Roll out mats feature a tatami-textured vinyl top bonded to a cross-linked polyethylene foam base. And the puzzle mats offer a softer tatami-textured EVA foam surface.
An advantage to the softer EVA foam of the Home MMA BJJ mats is that it will not cause skin burns. The same cannot be said for the vinyl surfaces.
Both the interlocking mats and the folding mats are reversible, but the rollout mat is finished on the top only and has the core foam exposed on both the sides and the bottom surface.
The biggest surface advantage of the roll-out mat is its lack of seams. Folding mats will have deep creases and it is possible for fingers or toes to cram in between these seams. Greatmats Home MMA BJJ Mats puzzle style interlocks fit tightly together to remove these concerns.
While all three options are designed for indoor use, folding mats are the only ones capable of being used outdoors temporarily without being easily damaged by small rocks, sticks, dry prickly turf, etc.
Each of these home workout mats are designed to absorb impact, but Greatmats Home MMA BJJ Mats are the only ones that feature an ASTM Fall Height Rating - which provides critical fall height head protection of up to 4 feet.
All options come with a 1 year warranty.
Thanks for watching. Now go out and Be Great!