Plyometrics Gym Flooring For At Home
Plyometric Flooring Demonstration
By Paige Cerulli Created: March, 2017 - Modified: January, 2021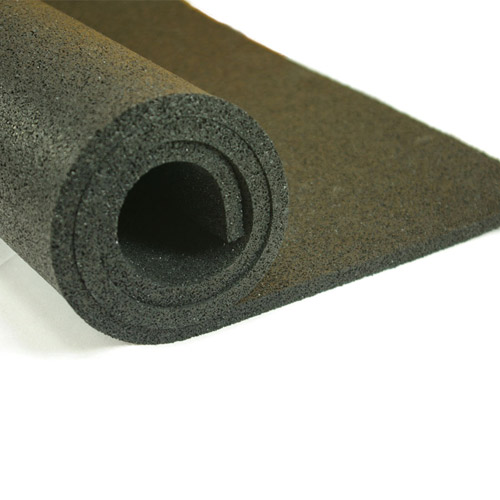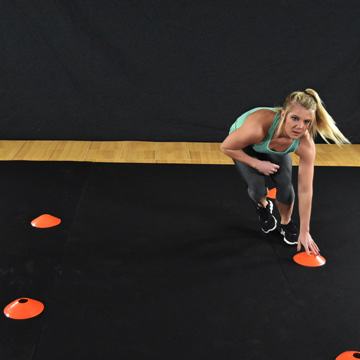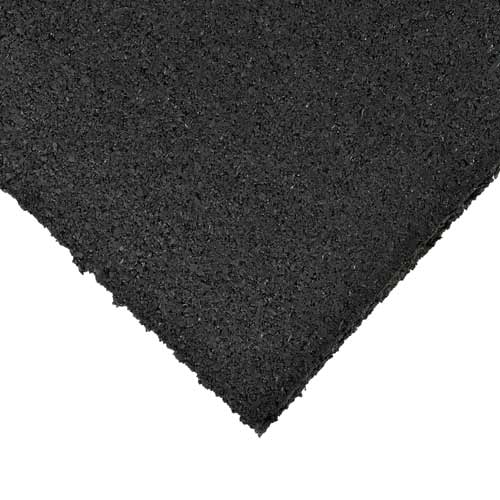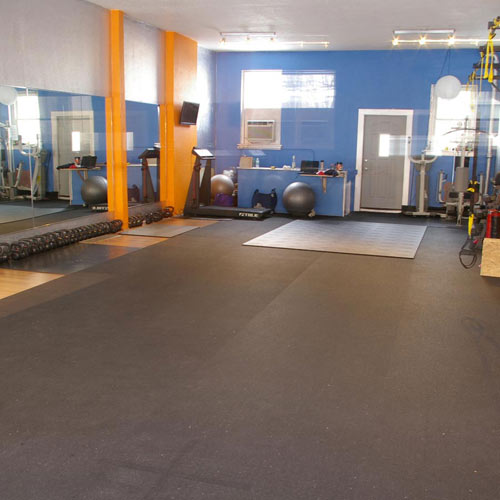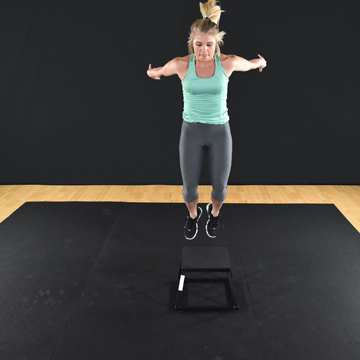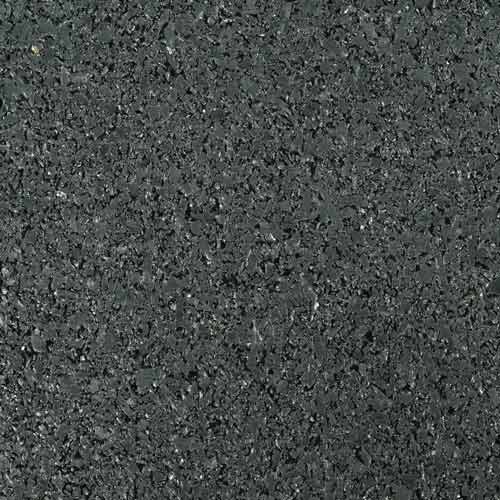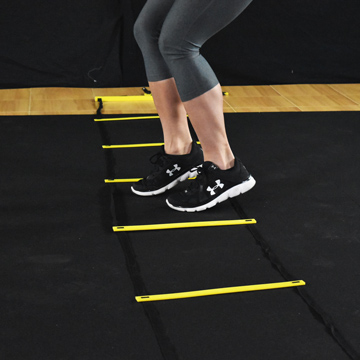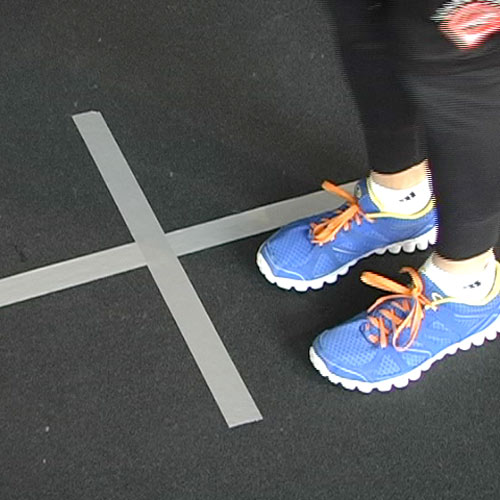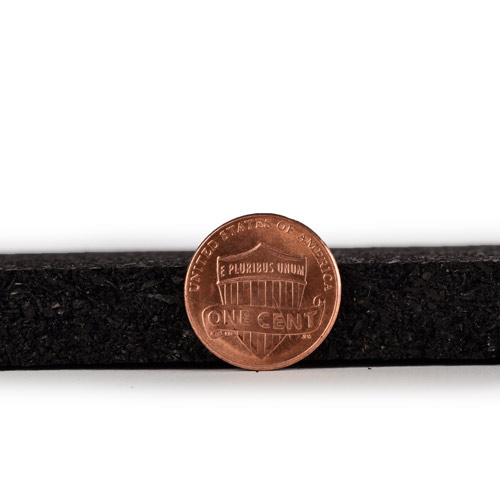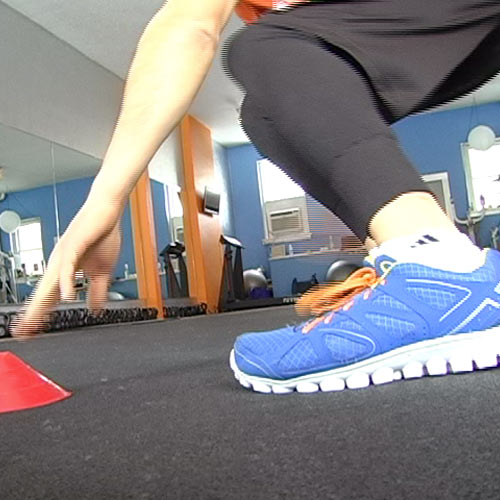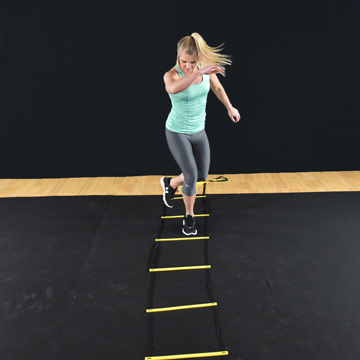 When you're installing a home gym, you need to make the most of what limited space you have. Installing flooring that's versatile can help you to create a space where you can do a variety of exercises.
If you're looking for the durability and strength you need to do plyometrics at home, the Plyometric Rubber Roll 1/2 Inch Black Per SF is a great choice. This flooring also provides cushion for aerobic and cardio workouts, so you can not only do plyometrics at home, but also fit in many other types of workouts, too.
Plyometric flooring is also ideal for speed and agility training. Its fatigue relief is suitable for jumping exercises, while its non-slip surface helps to accommodate quick movements and changes in direction. The surface is great for training with cones, jump boxes, and ladders. While it's plenty durable, it has a smooth surface that's gentle against your skin for pushups, handstands, planks, and situps.
The Plyometric Rubber Roll 1/2 Inch Black Per SF is ideal for a home plyometric gym. Durable enough to withstand athletic shoe traffic, this roll is both economical and easy to maintain. It easily covers larger surfaces, saving you installation time. Maintenance consists of vacuuming it as needed, or you can use a damp mop and a neutral pH cleaner as needed.
You can see this flooring in action in the above plyometrics video.
How to install your at home plyometrics gym
You can install your plyometric flooring with either a glue-down or tape-down method. These methods are necessary to prevent the flooring from sliding and moving during use. Gluing the flooring is best if you know that you're performing a permanent installation, or if the flooring will see a high level of traffic. If you're doing intermediate-level workouts or are just creating a temporary gym space, then taping is a better choice.
To get the best results from your installation, install the flooring over a hard, flat surface like concrete or wood. If you're working with a sub-floor with imperfections, those imperfections may show through the flooring, so it's best to repair those first.
It's easiest to start at one wall and then unroll and install your mats in the same direction to avoid variations in the flooring color. Start in the most square corner of the room, then as you get to the other wall, cut the material with a utility knife and straight edge if needed. It's best to avoid taping down the top of the seams with duct tape or other strong types of tape. These tapes can leave behind a sticky residue.
While wall-to-wall installations produce clean, polished results, it's also possible to perform an island installation toward the center of a room. With an island installation, your flooring won't touch the wall edges.
What are the uses for plyometric flooring?
You can use plyometric flooring in many different ways. Install the flooring in your basement or garage to create your own home plyometrics gym. Some commercial facilities install this type of flooring in spaces used for aerobic and cardio workouts. This flooring is also useful in high school gyms and fitness facilities.
This flooring can be used alone, but it can also double as an underlayment for a dance floor or an athletic floor. As an underlayment, it adds additional cushion and complement to these floors.
What makes a plyo floor good for a home gym?
Plyometric flooring offers a combination of fatigue relief and durability that's ideal for home gyms. Because plyometrics are designed to give you more explosive power in your muscles, it's also possible to be injured when landing a difficult jump. A plyometric mat helps to cushion your landing to reduce these injuries while still being durable enough to withstand heavy traffic with athletic shoes.
This versatile flooring is suitable for more than just at-home plyometrics, though. It can help you to work out longer without feeling pain, and is an ideal choice for cheerleaders practicing jumps and some dance moves where spinning is not involved. This flooring is also ideal for intense aerobics and advanced plyometrics where increased shock absorption and cushion is important.
What separates a plyometric rubber roll from traditional rolled rubber gym flooring?
Plyometric rubber offers more cushion than traditional rolled rubber gym flooring. Plyometric rubber flooring creates a combination of a solid footing surface with just the right amount of cushion to help reduce the chance of injuries. As a result, it's slightly more comfortable than rolled rubber flooring, but it's still highly durable.
What are other plyometric flooring options?
In addition to our Plyometric Rubber Roll 1/2 Inch Black Per SF, we also carry plyometric rubber rolls that measure 4x10 feet by 8mm thick. These rolls are ideal for smaller spaces and can be placed under gym equipment like treadmills. Consider how you'll use your flooring and the size of the space that you need to cover when deciding which option is right for you.