How Thick Are Gym Floor Covers?
By Lisa Hobbie Created: February, 2020 - Modified: October, 2023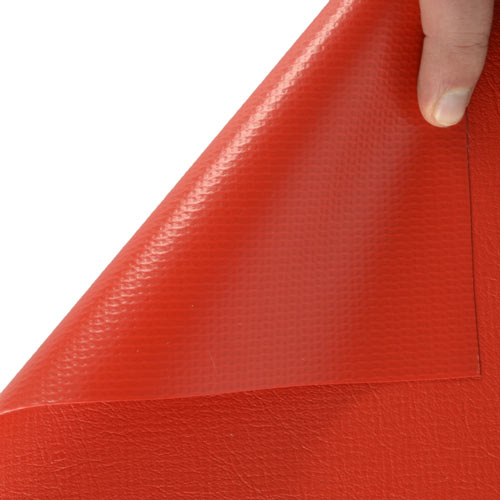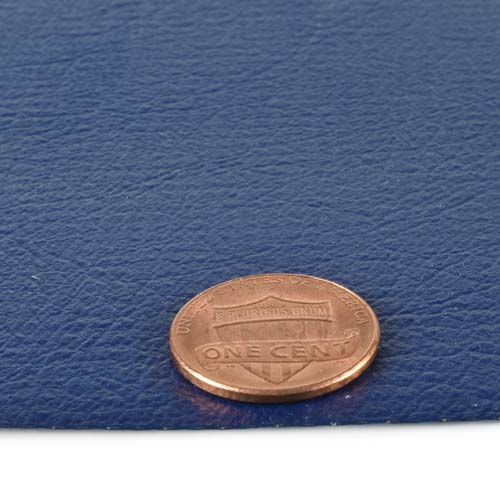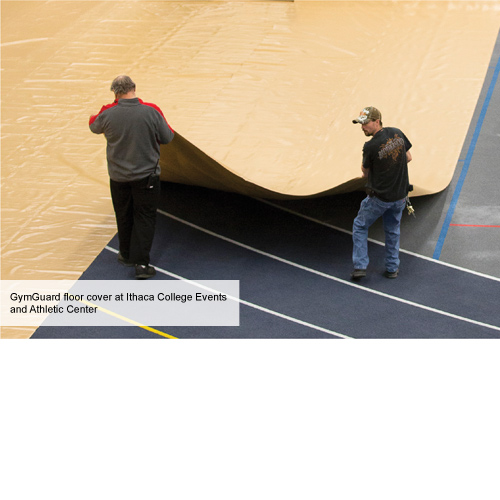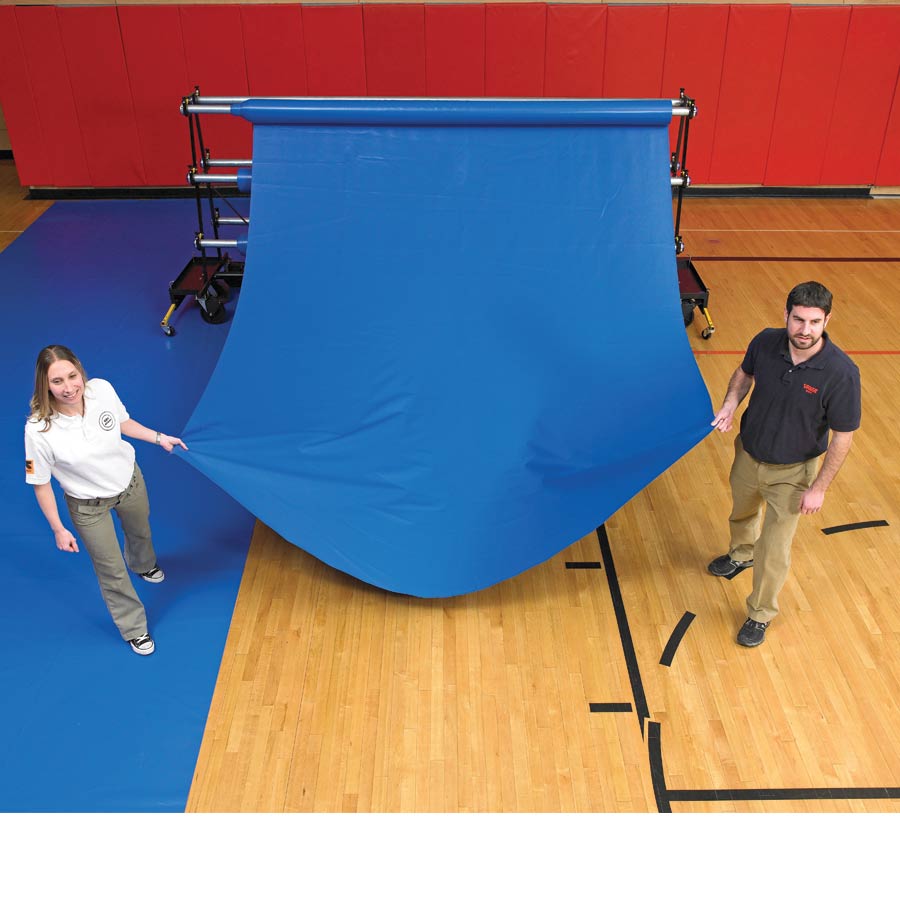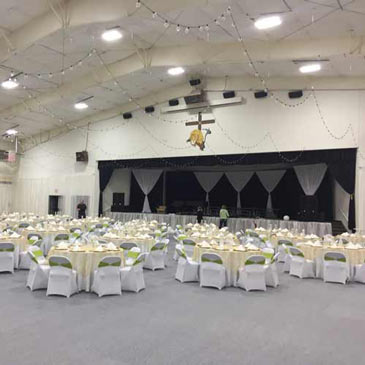 How to Determine the Desired Thickness and Weights of Gym Floor Covers
Greatmats offers many different types of gym floor covers, from various sizes of vinyl and carpet to polypropylene. There are numerous benefits to each of these and different thicknesses of various inches and millimeters to serve different purposes.
Most gym floor covers vary between less than 2mm to 6mm in thickness, but the thickness is not what determines the durability.
They are available in different weights and the recommended weight is determined by how many times they will be used per year.
When choosing a gym floor cover, the thought of a big concert, wedding, trade show, meeting, training, or other social event on a beloved basketball court or gym floor does not need to give you anxiety. Nor should the thought of high heels, a sound system, food, and drinks on the court cause you to worry about the potential damage that could be done to the expensive flooring. 
Gym floor covers do an excellent job providing protection and preventing damage… and even injuries from slips and trips.
Carpet Gym Floor Covers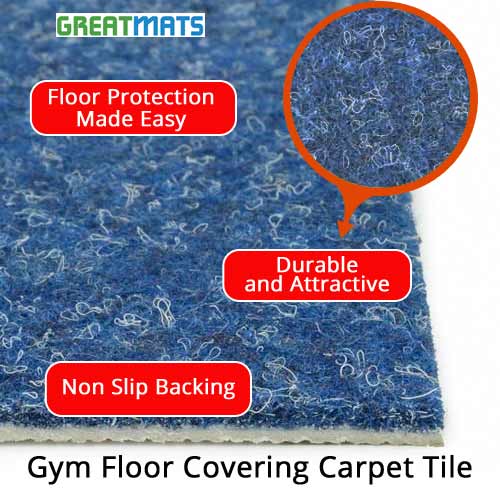 Although Greatmats has numerous interlocking carpet tile options available, the product best suited to temporarily protect a large sub floor is the 6mm thick
Gym Floor Covering Carpet Tile
. 
Although this carpet is designed to be a durable layer of protection, it is quite attractive. This product features non slip backing and is easily laid without tape or other adhesive. Because each individual tile weighs about 14 pounds, it's heavy enough that it will not slide around after being positioned against another one. 
To lay the carpet tiles, just keep them on a rolling hand cart, and slide one off at a time to lay into place. Roll the cart along until they have all been laid, and it's as easy as that! 
Quickly transform any space into a warm, professional, protective, and inviting one by adding the comfort and style of carpet. These carpet tiles will stand up to having tables and chairs placed on top of them, and at a thickness of just under a ½ inch, will provide a little cushioning. This product is very low maintenance and easy to clean, too. 
Vinyl Gym Floor Covers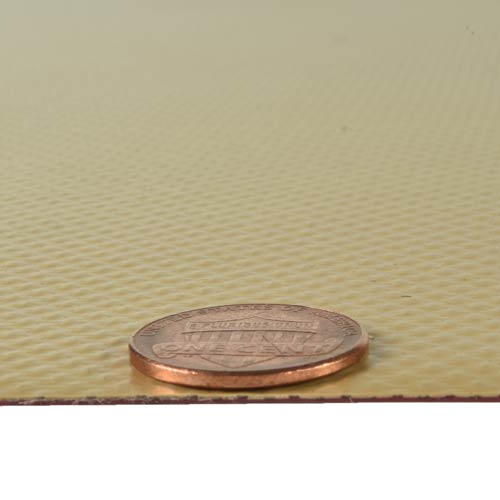 Greatmats'
vinyl gym floor covers
, with less than a 2mm thickness, are available in different weights, with each weight recommended based largely on how many uses per year you hope to achieve.
18 oz. are recommended for 6 times or less per year
22 oz. are recommended for 6-12 uses per year
27 oz. are recommended for 13-23 uses per year
32 oz. are recommended for 24 uses per year
These vinyl gym floor covers are very durable, fire retardant, easy to handle, feature strong seams, lay smooth and flat, are waterproof, rot and mildew resistant, anti-fungal, anti-bacterial, and exceed ADA and OSHA requirements for slip-resistant surfaces. These gym floor covers are available in numerous colors and lengths, and are built to protect your wood subfloor.
A Premier Safety Storage Rack is a great addition to a vinyl roll. It features six 8 inch diameter wheels, which reduces the risk of damage to the floor, as the weight load is distributed evenly. This allows for easier rack movement. Safety leg extenders with two 3 inch wheels prevents the rack from tipping over, and storage trays hold items such as rolls of tape or a power winder. These racks make the installation, removal, and storage of the vinyl covers a breeze.
PolypropyleneGym Floor Covers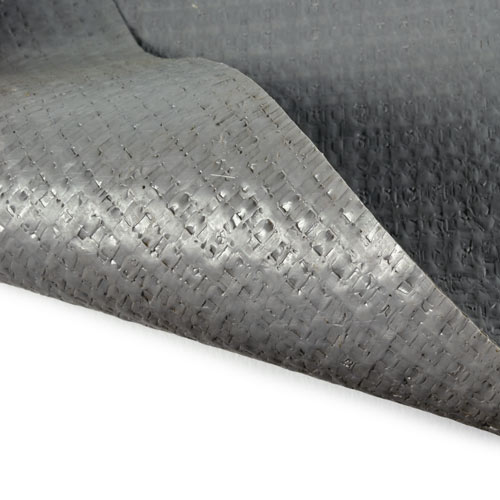 A
10 oz. Woven Polypropylene gym floor cover
is another ultra-durable option with less than a 2mm thickness.
It has the same features as the vinyl cover and is very easy to clean and maintain.
Greatmats for your Gym Floor Cover Needs
If you have a gym floor, you are going to likely need a protective gym floor cover. There are so many situations and events that would call for extra protection; everything from the set up and use of portable staging or risers for concerts and performances, to tables and chairs for a vendor event, to high heeled shoes for a social event. 
Perhaps, an event will be taking place that will cause extra noise. In that case, carpet tiles will provide sound absorption qualities. Maybe you have a rental facility that has a floor that isn't friendly for every type of event. Insert, vinyl covering! It's better to be prepared and have a protective covering on hand, so should the need arise, you're ready to accommodate.
A gym floor cover is well worth the investment. The cost is much lower than repairing a damaged gym floor. Once purchased, the covers are easy to install and remove, and storage is relatively easy if you have an appropriate rack or cart. 
The friendly and knowledgeable staff at Greatmats will help you to determine which gym floor covers are the best options for you, and they will be able to determine what, if any, additional products will need to be purchased. Installation of carpet or vinyl gym floor covers is easy and the value is excellent. 
Regardless of the product you choose, you simply can't go wrong when you buy from Greatmats.