The Best 1 Inch Thick Puzzle Mats for Karate
By Paige Cerulli Created: July, 2017 - Modified: April, 2021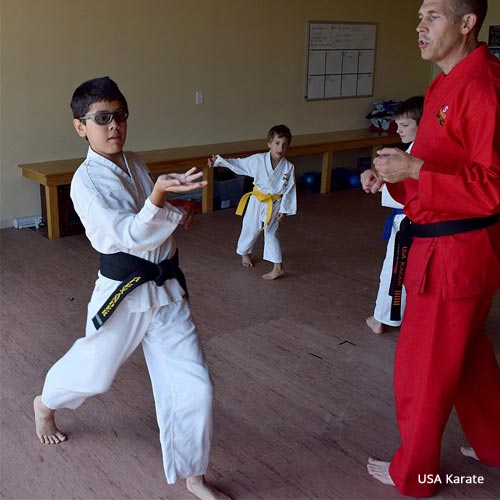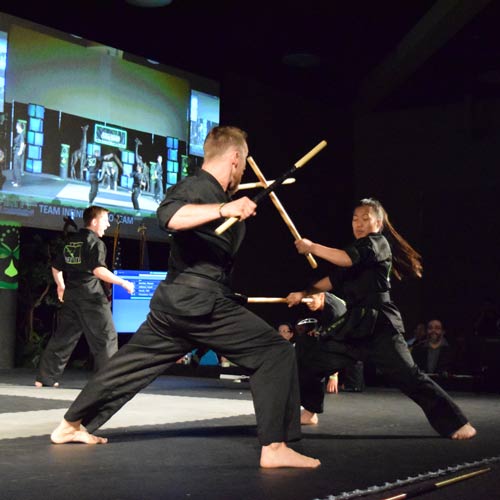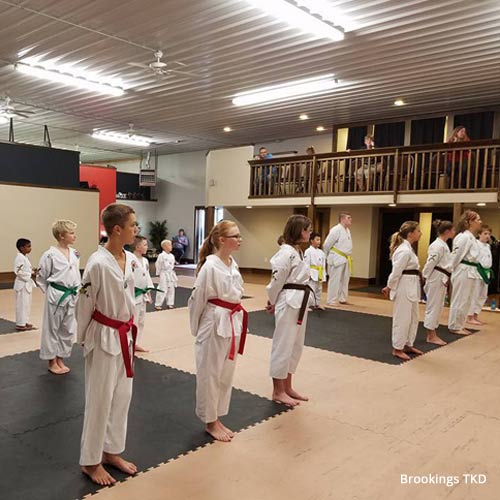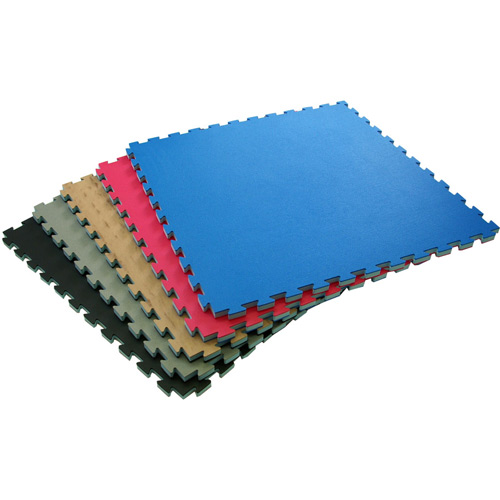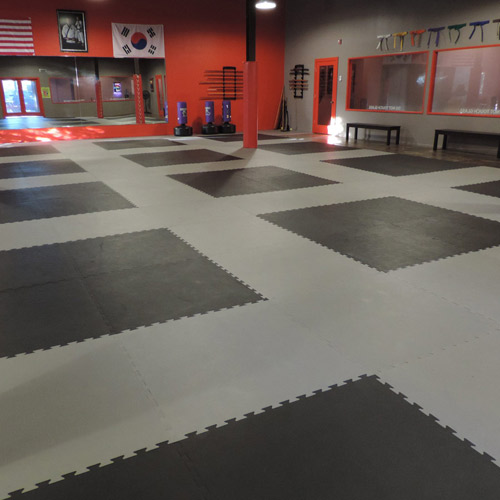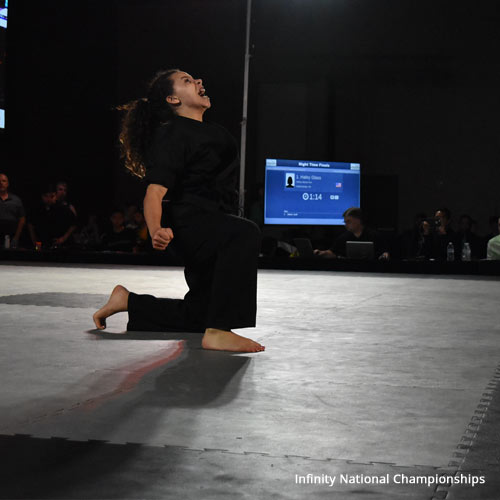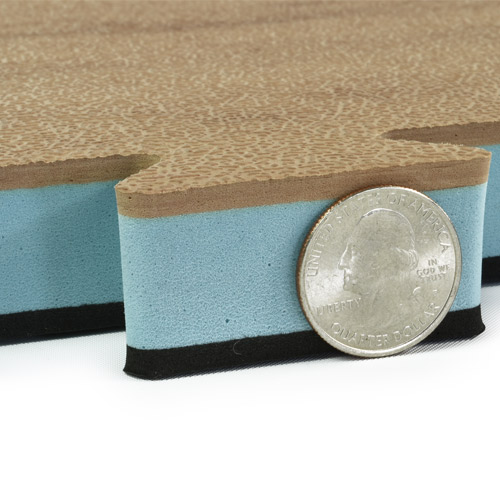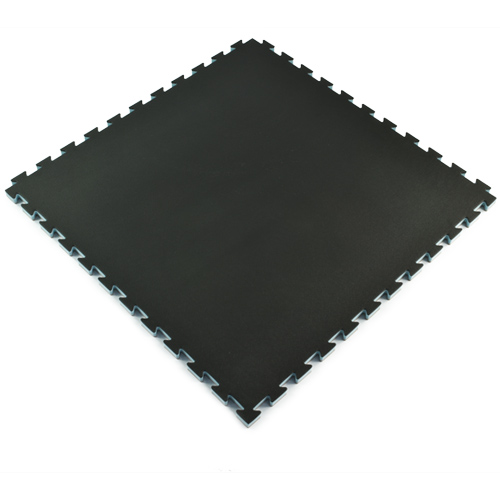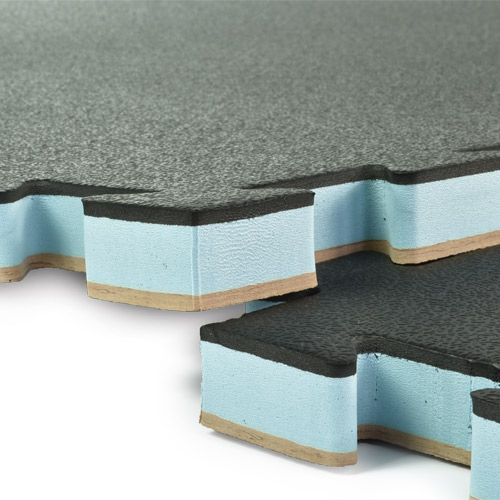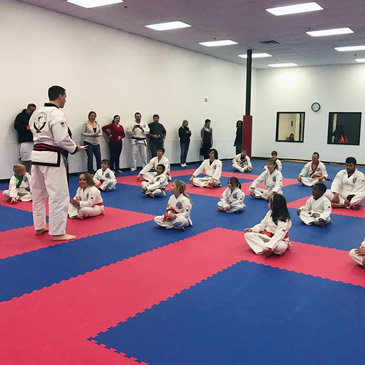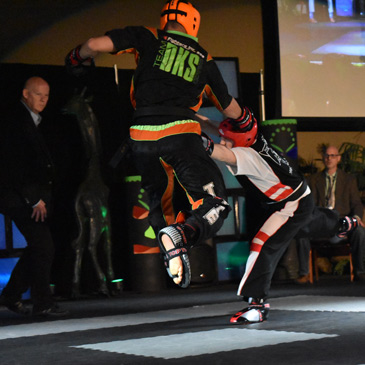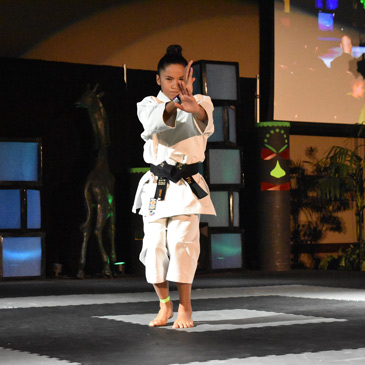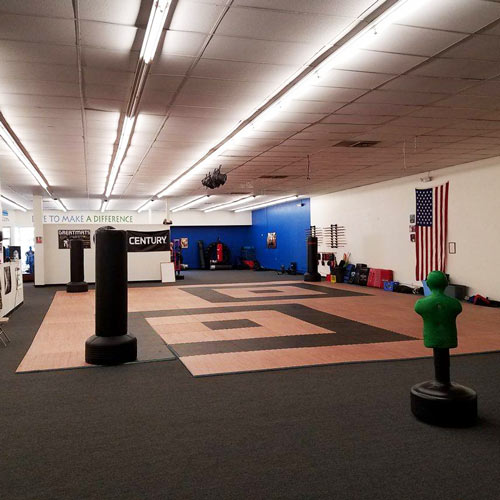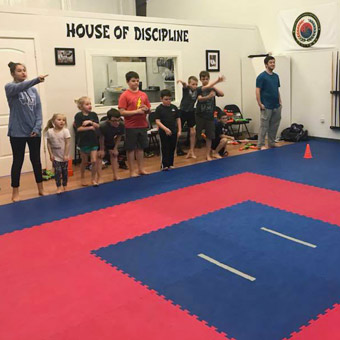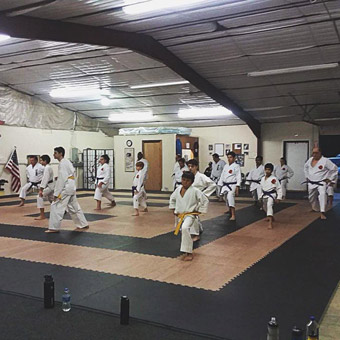 As a leading importer of quality martial arts puzzle mats, Greatmats has thousands of units in stock. Our puzzle mats are available in many different colors, and they're ready for next-day shipments that will promptly arrive at your home or commercial studio. Since the turn of the century, we have supplied professional quality martial arts floors to dojos across the USA and Canada. Our
list of loyal and repeat customers
speaks volumes about our quality martial arts mats.
While we have a wide assortment of products suitable for home studios, commercial applications benefit from professional-caliber karate flooring. If you're looking for a durable flooring for a larger installation, we recommend our Martial Arts Karate Mat Premium 1 Inch.
These 1 inch puzzle mats measure 40x40 inches (about 1x1 meter), so they'll quickly and easily cover entire studio floors. They are made of a firm polyethylene and ethylene vinyl acetate foam. The polyethylene provides valuable shock absorption, helping to add a bit of cushion to landings, while the high-density EVA foam allows athletes to perform quick spins and jumps. These mats have a Shore C 50 density, giving your students a solid footing to support their balance, creating the optimal puzzle exercise mat for karate.
These 1 inch thick puzzle mats feature a heavy-duty construction so you can use them for years to come. The mat's leather surface texture is durable enough to withstand multiple shoe types. The exercise puzzle mat 1 inch is waterproof, so water spills are no big deal.
With these puzzle mats, you'll enjoy a 1-year manufacturer warranty against manufacturer defects, so you can invest in them with confidence.
Installing Puzzle Mats
The puzzle exercise mat is designed for an easy installation, thanks to the interlocking edges. You can install these mats over any hard, flat surface, and they can be cut to tightly fit against the edges of your studio. The tiles ship with four border strips per tile to create a flat edge against a wall or for an island installation. You can also easily cut the tiles to fit with a sharp utility knife and a straight edge.
These tiles fit together securely, so you don't have to worry about them separating while in use. There's no need for an underlayment, and the installation is easy enough so that one person can accomplish it, saving you the expense of a professional installation. If a tile becomes damaged or worn, you can replace that single tile, instead of having to replace a larger section of your studio floor. There's also no need for adhesive, so these tiles can be ideal as a temporary installation.
Each tile is available in a double-sided design that features a different color on each side. By alternating which side faces upward, you can create patterns or designs useful for classes, competitions, and more.
Easy cleaning is a must for a commercial facility, and these mats will save you cleaning time. You can wipe up spills or sweat with a dry towel, and you can clean spots with diluted vinegar or diluted bleach. Dawn dish soap also works well. For a deep-clean in commercial areas, you can use a walk-behind auto cleaner machine for convenience. The mats won't soak up water or chemicals. You can also clean them with a vacuum to quickly remove dirt, which is ideal for touching up the mats in between classes or competitions.
How does a puzzle mat work for karate?
The 1'' puzzle mats work well for karate, thanks to their unique design. The combination of EVA foam and a firmer polyethylene foam creates a surface that's firm enough to support spins and leaps, while the mat also helps to absorb shock for athlete comfort and safety.
How do 1 inch karate puzzle mats compare in price to other puzzle mats?
While a 1 inch thick foam puzzle mat is more expensive than some other economy puzzle mats, it also offers several advantages to your dojo. This mat is made of multiple types of foam to get the ideal blend of stability and shock absorption, whereas other mats may be too soft to support your athletes during spins and kicks. The mat has a specialty surface that can withstand shoe traffic, making it highly durable. It's also waterproof and easy to clean, so your investment in these mats will last. These karate mats are also generously sized, measuring 40x40 inches, so you'll need fewer of them than you would if you were buying smaller 1x1 foot tiles.
How do you cut a martial arts puzzle mat?
Cutting the 1 inch puzzle exercise mat is easy. Just use a straight edge to guide your cut, and a sharp utility knife. Make repeated shallow scores with the knife, gradually working your way most of the way through. Then fold the mat at the cut and finish cutting from the inside of the fold for the best results.