What are the best home MMA Training Mats?
By Paige Cerulli Created: July, 2017 - Modified: March, 2021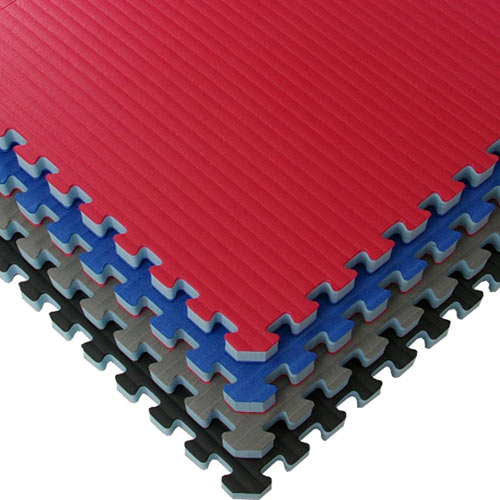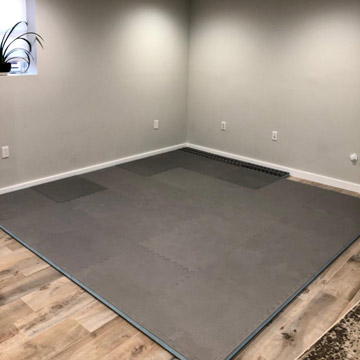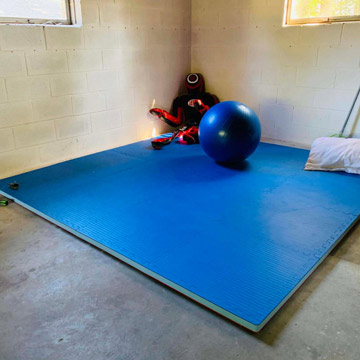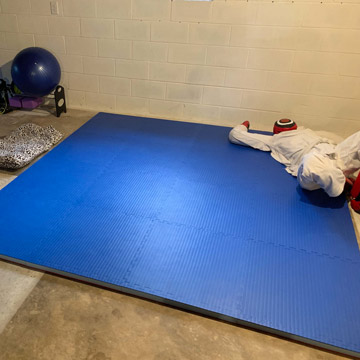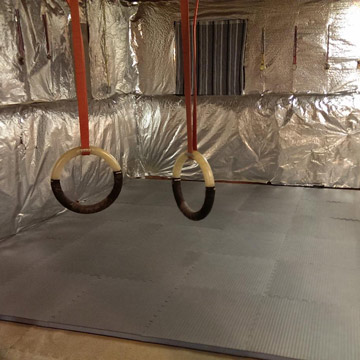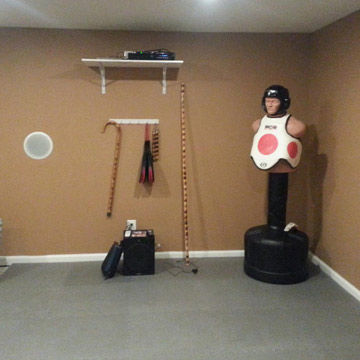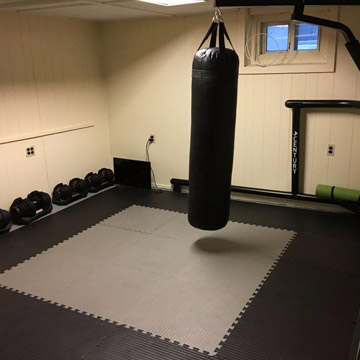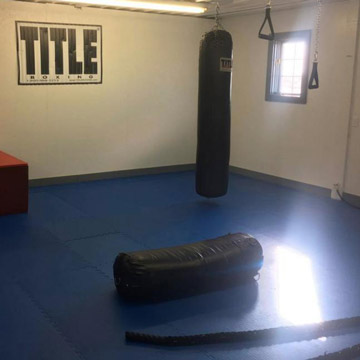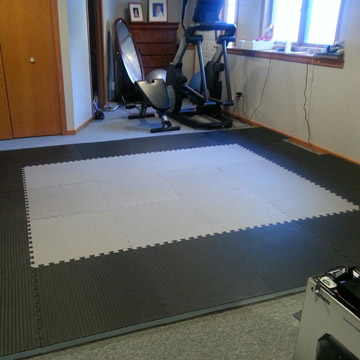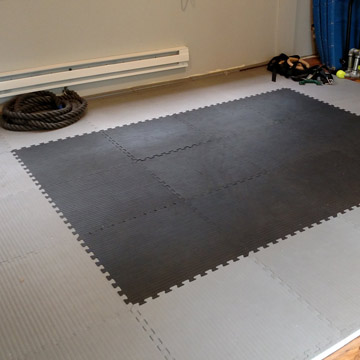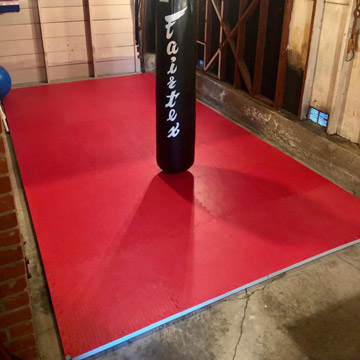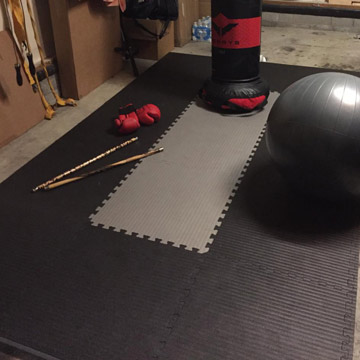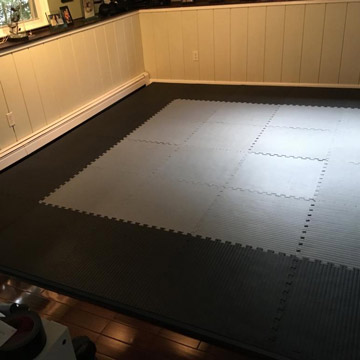 If you want to create a home MMA studio, then it's important to invest in quality Mixed Martial Arts mats for home use. MMA mats can help to keep you safe, and they also create an ideal surface to train on.
Greatmats' Home BJJ Mats 1.5 Inch are designed for grappling arts including Judo, Jiu Jitsu, Brazilian Jiu Jitsu, Hapkido, and Mixed Martial Arts. These mats feature a four-foot ASTM fall height rating, meaning they can help to absorb impacts and maximize athlete safety during falls and takedowns. Though they offer plenty of cushion, they're still firm enough to support athletes while standing, jumping and spinning.
The mats also feature a tatami no-burn surface texture that's ideal for ground fighting and takedowns. This surface helps to prevent skin burns during spins, falls, and more.
Made of high-quality waterproof polyethylene and EVA foam, the mats are durable. They measure 2 by 2 feet and weigh 9 pounds each. They're also backed by a one-year manufacturer's warranty.
These Jiu Jitsu mats for home use are ideal for athletes who train hard and who want a professional-quality home studio without paying commercial prices. Your new flooring will be portable and versatile, but it also features the no-burn tatami surface and superior shock absorption that you'd expect of a professional venue or competition space.
With these mats, you can create your own home studio and advance your skills and fitness. Without having to travel to the commercial studio each day to train, you'll be better able to fit training sessions into your schedule. You can save money over the cost of training at an academy, and you can also get more out of your classes by being able to use your new skills right at home. You may even see better results in competitions because of your ability to put in increased time training. And don't forget that investing in your flooring will also be an investment in your safety, too. In fact, the investment you make in these MMA training mats will quickly pay off for itself in terms of the value it provides to you.
While home training cannot completely replace the benefits of in-person training with skilled training partners and knowledgeable instructors, it's a great supplement to make sure you are at the top of your game.
Installing Your MMA Mat for Home Use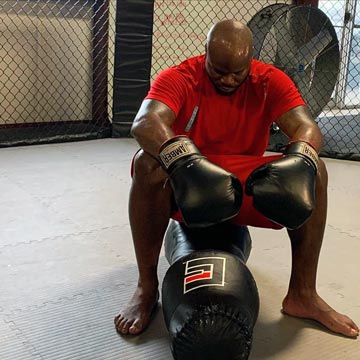 While these mixed martial arts mats provide athletes with the safety and support they need to both train and compete effectively, their easy installation is what makes them so ideal for home use. Because the tiles are conveniently sized, a single person can easily move them into a home. The tiles allow for a completely DIY installation, and there's no adhesive required.
You can dry lay the tiles on any hard, flat surface. Their puzzle edges mean that the installation is as simple as aligning the tiles and then pressing them together. Their seams create a tight hold, so they won't pull apart during use.
Each tile includes four border pieces, so you can create an installation with clean, finished edges. This is particularly helpful for an island installation, but you can also add the border pieces to the tiles that align with your walls.
Because there's no adhesive needed for installation, you can pull up these tiles and store them or relocate them if needed. They're great for both temporary and permanent training surfaces, and they can add versatility to your home space by letting you use it for multiple purposes. You can easily lay these tiles over an existing floor when you need the extra protection, then remove them and store them until your next training session.
These mats are waterproof, so they're easy to clean and spills are no big deal. You can vacuum them regularly, and if you need to treat stains, you can use diluted vinegar. They're also durable enough to be cleaned with a walk-behind unit, and they won't absorb moisture or chemicals during the cleaning process. Since the mats are non-absorbent, they're not likely to contain bacteria, ensuring that your training space is clean and safe.
Will the tatami surface leave skin burns?
No, this tatami surface is a specially designed no-burn surface. Athletes can fall, tumble, and spin on the tiles without experiencing burns.
How soft are these MMA mats?
These MMA training mats feature a 4-foot ASTM fall height rating, meaning they absorb shock and can help to keep athletes safe. They're still firm enough to prevent athletes from sinking down into the mats or into the seams, so athletes can stand, kick, move and shift quickly and comfortably.
Can you cut puzzle mats to fit an octagon cage?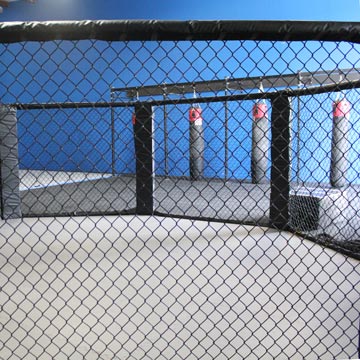 Yes, it's easy to cut a training puzzle mat to fit the space that you have. You'll want to use a sharp utility knife and a straight edge to guide your cut. Make shallow, repeated scores and gradually work your way through the tile for the best results. You can custom cut them for your cage fighting arena, your home practice space, or your professional studio.