In What Forms Can You Find Interlocking Vinyl Flooring?
By Paige Cerulli Created: May, 2022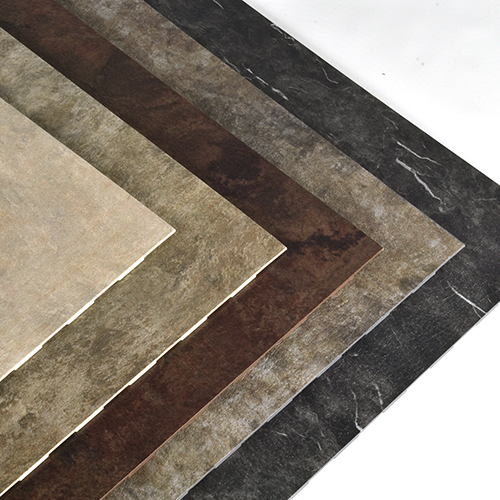 Vinyl flooring is highly desirable because of its durability and its many attractive finishes. As you shop for interlocking vinyl flooring, you'll need to consider which type of flooring is right for you.
Different Types of Interlocking Vinyl Flooring
Interlocking vinyl flooring is easy to install and you may not even need the help of a professional installer. Interlocking vinyl flooring comes in multiple types, and each has its own set of advantages and disadvantages.
Interlocking vinyl flooring is available in a convenient tile form. These tiles are sized so you can easily transport and handle them, so it's easy to install your own floor.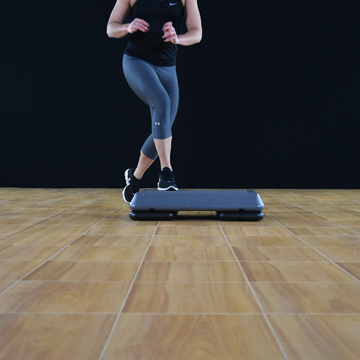 These tiles are available with two different edge types. The first is the puzzle edge tiles that fit together just like puzzle pieces.
These tiles are typically very easy to install, and the puzzle edges can create secure interlocks that prevent the tiles from pulling apart.
The second type of vinyl tile is the snap together tile. These tiles have hook and loop connectors that click together when the tiles are pressed into each other.
These connections create secure closures, but you can also remove the tiles again in the future if needed.
You might also want to consider vinyl planks. While not typically an interlocking option, these long, thin planks have a distinctive look that makes them a top choice for home use.
Top Interlocking Vinyl Flooring Products
As you start to explore your vinyl flooring options, consider the products that we offer for sale at Greatmats.
Max Tile Raised Floor Tile
The Max Tile Raised Floor Tile is a high-quality waterproof tile that offers excellent durability. It's suitable for use in areas like basements and garages, and is also used for portable dance floors and sports court floors.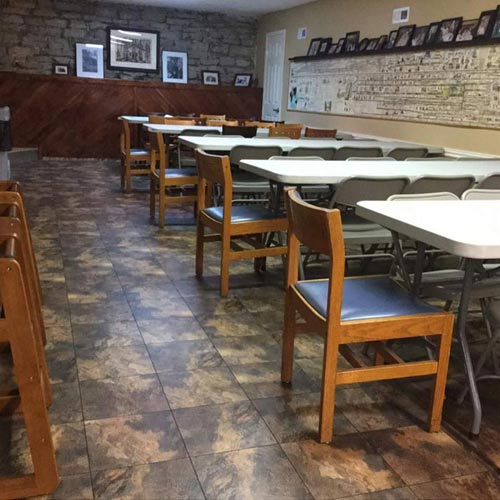 These tiles are designed to be extremely durable. They feature a 3 mm vinyl laminate top and are available with a variety of finishes including maple, slate, light oak, walnut, and cherry.
These tiles also feature a UV protective coating that offers increased scratch and wear resistance. The coating ensures that the tiles continue to look beautiful and never need to be refinished.
Since the tiles are available in so many colors, they will work well with a wide variety of decor options. They're highly realistic, but they come without many of the drawbacks of genuine wood, like maintenance requirements and high cost.
The tiles are raised, and that design lets air and water circulate underneath them to speed up drying. This design helps to prevent mold and mildew growth, contributing to a healthier and safer home.
The snap together tiles feature interlocking edges that create secure closures for a tight fit. The tiles can be used temporarily or for long-term installations.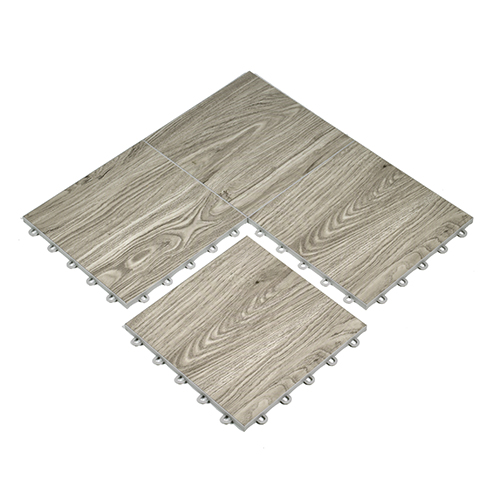 Since the tiles connect together easily, one person can perform the installation, and there's no need to use glue or adhesive. You can also uninstall the tiles as needed.
During installation, you can cut the tiles to fit an area with a sharp utility knife and a straight edge. Border pieces are also available, so you can create clear, finished edges.
These tiles are backed by a five-year warranty.
HomeStyle Stone Series Floor Tiles
The HomeStyle Stone Series Floor Tiles feature a vinyl surface top texture that is available in many colors and finishes, including slate, sandstone, field stone, and marble. These beautiful finishes allow you to get a luxury look for much less than the real materials would cost.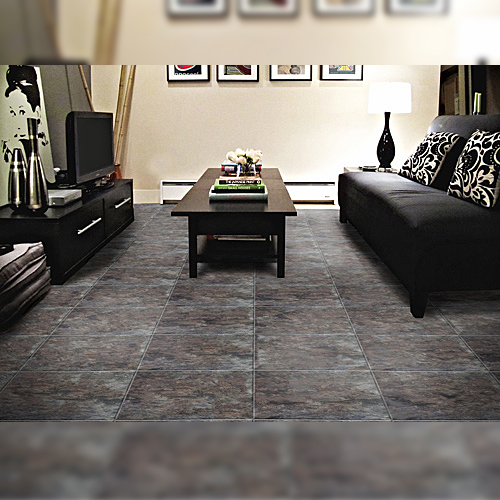 These tiles are also much more comfortable underfoot than materials like marble or field stone are. They help to create a buffer against a cold subfloor, and are softer on impact in case a fall occurs.
This engineered flooring is often used in offices, basements, homes, and even as trade show flooring. They're comfortable underfoot and are extremely durable.
The tiles' wear layer helps to resist water, so they can be installed in basements, bathrooms, and even kitchens. The vinyl naturally resists mold and mildew.
The tiles are non-porous and won't hold allergens, dust, pollen, and other irritants. This quality makes them ideal for use around pets.
The tiles can help to reduce the noise in your laundry room, and they don't generate significant noise when walked on. They contribute to a healthier, more enjoyable environment.
Since the tiles feature puzzle-style interlocking edges, you can easily connect them together, and the seams won't separate or pull up while during use. Connecting the tiles is as easy as pressing down on them with your hand or foot.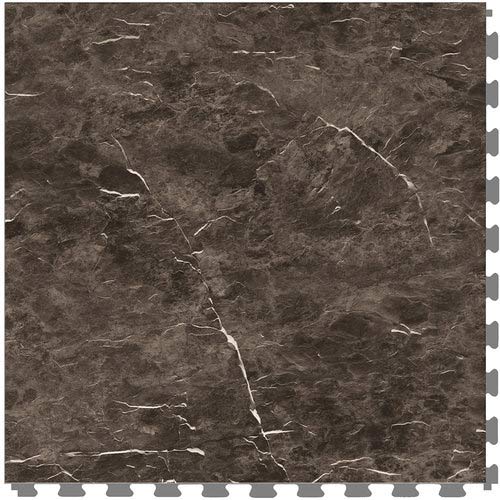 You can create a floating installation without any adhesive, meaning you can remove the tiles later. Alternatively, if you know you want a long-term installation, you can install the tiles with adhesive.
These tiles can be easily cut to fit a space using a sharp utility knife and a straight edge.