Foam Roll 6x42 Ft x 2 Inch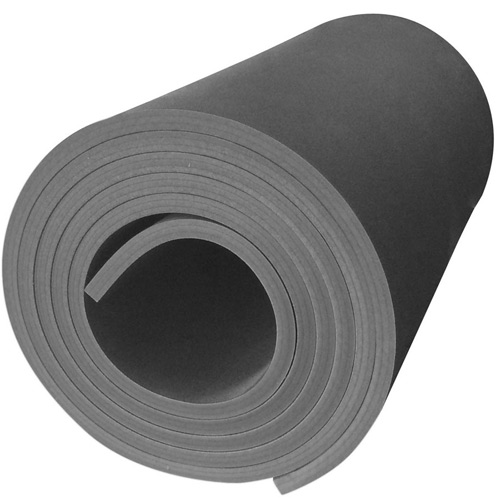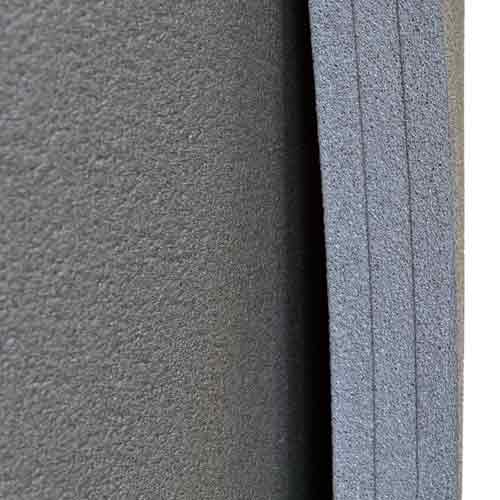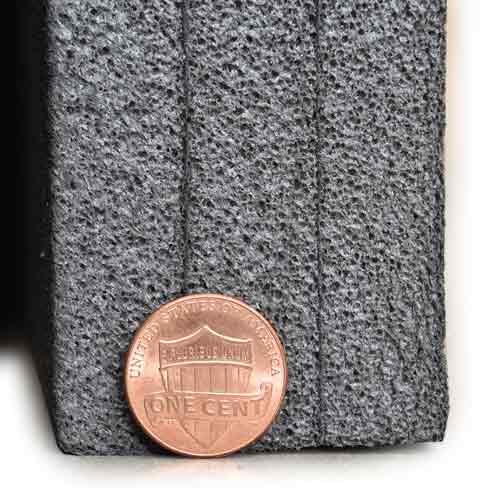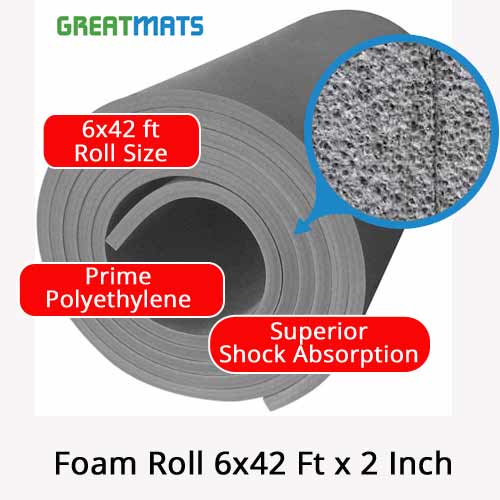 6x42 ft roll size
Also available in 5/8 and 1.25 inch thicknesses
Superior shock absorption
$907.42
/roll
(You Save 14%)
(13 Reviews )
Ships Out: Estimate 14-18 Weeks
How Much Flooring Do I Need?
VIDEOS
2 inch thick mma mats video Grind House Fitness
TOP FEATURES
6x42 ft roll size
Also available in 5/8 and 1.25 inch thicknesses
Superior shock absorption
Prime polyethylene sports foam
Foam must be covered
Great cushion and shock absorption
Use Types
Martial Arts Floors, Gymnastic Floors, Special Event, Stunting Surfaces
NOTE: This item is a custom order and is not returnable.
Cushioned Underlayment Foam Roll for Martial Arts and Gymnastics Floors
Our Foam Roll 6x42 Foot x 2 Inch product provides a great means of giving existing athletic floors and martial arts floors an extra cushioned base. Our polyethylene cross-linked foam rolls 2 inch are Made-in-the-USA products and feature excellent rebound and cushion. These foam flooring rolls are manufactured from prime polyethylene foam that provides superior shock absorption and a long-lasting life span.
Each foam flooring roll measures 6 feet in width and 42 feet in length, providing 252 square feet of coverage, which yields a good price per square foot. The straight edges on the foam roll mat ensure that you can lay the foam in a straight line, matching perfectly with the flooring you lay over the top. This foam floor roll product must be covered, and it is not designed to be a finished top surface.

The density rating for the roll is 2 pounds per cubic yard. Each 2-inch thick foam mat roll weighs a little more than you might expect at 95 pounds, so be sure you have some help available when receiving delivery of the order and when applying it to the floor if the weight is a concern. We also offer 5/8-inch and 1.25-inch thick foam flooring rolls, which weigh less but that also provide less cushioning beneath your athletic or martial arts floor.


Potential Use Cases

Polyethylene foam works well as a type of flooring for providing cushioning in part because of the way it's constructed. Polyethylene foam (sometimes shortened to PE) offers a high strength that allows it to stand up to impacts and to absorb energy well without breaking down.

During construction of PE foam mat roll products, manufacturers use a cross-linked type of construction design, which creates a greater rigidity in the foam versus other types of foam materials. Additionally, using this process gives the polyethylene foam the ability to bounce back quickly from any impact.

Because of its cushioning, durability, and bounce back properties, you'll see PE foam appear in foam flooring rolls and in folding mats. Here are some ideas for taking advantage of the foam roll flooring product.
Gymnastics: Gymnastics flooring usually consists of a vinyl top over a padded flooring. Adding our 2 inch foam padding underneath the current floor can provide shock absorption for a variety of actions, including jumping and tumbling.


Cheerleading: Using our foam mat roll product underneath your current cheerleading flooring can provide a bit of added cushioning that should help with preventing joint injuries and offer additional fall protection. When performing stunting and basket tosses, you need plenty of padding in the flooring for safety. Calculate the fall height rating for the combination of existing flooring and this foam product before allowing cheerleaders to perform workouts on the product.


Martial Arts: For grappling and mixed martial arts where you may encounter high impact landings, having a padding of at least 2 inches thick is important to help protect against injuries. If you have thinner pads with a finished surface already in use in your martial arts studio, you could roll out this foam mat roll underneath the thinner pads to provide the extra cushioning needed for throws, falls, rolls and takedowns.

Pairing With Existing Flooring
You can choose to pair our Foam Roll 6x42 Foot x 2 Inch product with some existing flooring options to provide additional padding for certain activities. For example, if you have carpet bonded foam mats already in use, our foam flooring rolls will fit perfectly with those mats. Both mats have a similar dimension of 6 by 42 feet, so you can lay the uncovered foam flooring beneath your carpet bonded foam mat to add more foam padding.
The same process can work with foam puzzle mats, where you can roll out the foam roll flooring underneath the puzzle mats to provide more cushioning. If the foam puzzle mats are of the 1-5/8-inch thick variety, adding our 2-inch thick foam roll underneath the mats will more than double the cushioning.
We offer folding mats covered with vinyl that provide thickness measurements of between 1.5 and 2.5 inches. You could roll out the foam and then place your folding mats over the top of them to provide additional padding. Be sure to do this in areas where the matting will be framed in to prevent slippage between the layers of padding.
The foam mat roll product can be easily cut to fit whatever type of floor or pad you want to use it with, providing a bit of additional padding. Just use a utility knife and a straight edge to cut the foam flooring rolls to fit whatever dimensions you need.
Reuse of the Foam Flooring
One of the best things about our Foam Roll 6x42 Foot x 2 Inch product is the ability to apply it in multiple use cases. Additionally, these foam flooring rolls can serve as a temporary solution for performing certain types of athletic activities. The 2-inch thick foam can easily be removed when it's not needed.
Just roll out the foam into the area you need it, and then cover it with the existing flooring, whether that's vinyl covered padding, a denim covered padding, or a carpeted padding. Make sure the unfinished foam roll flooring is completely covered by the existing flooring, so you don't cause any damage to the foam from people walking on it or sharp objects coming in contact with it. Once the activity is completed, just roll up the foam mat roll again and store it until the next time you need it.
You can cut the foam flooring rolls into pieces that you can reuse over and over when a little bit of extra padding is needed in a certain area.
Not All Foams Are Equal
The type of foam roll flooring in our Foam Roll 6x42 Foot x 2 Inch product is designed specifically for providing padding and cushioning. However, not all types of foam flooring are designed equally.
For example, some foams are designed for durability and waterproof capabilities, meaning they will be a type of foam that consists of more density. Other types of foam are almost too soft to use as athletic flooring padding, because users will sink into the foam too far to allow for quick movements.
The ability to make quick movements as needed for activities such as cheerleading and martial arts is one reason why our foam mat roll is not suitable as a primary flooring. Because it has no covering, such as vinyl or carpeting, as you attempt to perform athletic moves on this flooring, you'll sink into the surface. The foam without a covering material will not stand up to a lot of foot traffic either.
You may hear some people refer to this type of flooring as foam rubber. However, our polyethylene foam flooring rolls contain no rubber. They do have some of the same characteristics as rubber, including being extremely pliable, but the construction involves no rubber. Foam rubber is a material more often used in things like bed mattresses and furniture cushions where cushioning is more important than integrity of the material. Foam rubber isn't durable enough to use as a material where people will be engaging in athletics.
Other PE Foam Flooring Options
If you're looking for more of a ready-to-use flooring option with PE foam padding, We offer a variety of foam roll flooring products that offer a top surface that's adhered to or wrapped around the foam and allows for people walking on or working out on it directly.
When picking a type of foam with a durable top surface, be sure to stick to high quality mats. We offer mats that have a flame bonding between the surface material and the PE foam, ensuring the best possible quality of construction, versus using a lower quality glue bonding.
Carpet top foam:
A cheerleading type of mat is the most common option that will contain a carpet top. And with many of the roll-up foam mats used in cheerleading, the foam portion of the mat will have slits cut into it across its entire width, ensuring that the mat will roll up tightly, as the slits produce a bit of a gap that makes it easier to roll up. The carpet surface will allow for more rebound than vinyl-topped alternatives.
Vinyl top foam:
Gymnastics and martial arts more commonly use a vinyl top on the foam. This reduces the chances of skin friction burns as you'd see from a carpet top, as gymnastics and martial arts are more apt to involve someone sliding across the surface. It's also easier to disinfect than carpet topped varieties.
For those who'd like to order our Foam Roll 6x42 Foot x 2 Inch product or who are considering another type of foam roll flooring that has a vinyl or carpeted covering for use as a finished top floor layer, just contact our customer service team. We can help you figure out the best solution for your needs, based on the type of activity you will be performing on the floor. Our foam mat roll product is a custom order item, meaning it cannot be returned. It requires between 2 and 4 weeks of production time as well after you submit your order.
Shipping
Ships via freight delivery only.
This Product Ships Freight Only.
Please review our shipping disclaimer.
ANSWERS
Product Questions:
Q: What is the density weight of this foam? 2 or 4 lb?
A: The density rating for this foam roll is at 2 lbs per cubic yard.
Q: how can we cover the surface with these foam under? Can you provide a suggestion? In addition, how can we link the foam roll together? with glue?
A: Consider finding a vinyl seaming company that can make you a one piece vinyl top surface cover. We do not offer this covering product. I don't have suggestions regarding glueing the rolls together, perhaps double sided carpet tape.
Q: Would this wrk for matting under a canvas of a wrestling ring?
A: Yes this foam would be a good choice for padding under a canvas or vinyl sheet in an athletic wrestling or martial arts floors.
Q: Would these mats need some sort of a covering for use in my home bjj studio or would it be durable enough to use without a cover?
A: Yes this foam needs a vinyl cover and is not designed as a finished surface.
Q: I know for flooring this product needs a cover, but what if used as a wall mat? Does is tear easily?
A: We dont have any experience with this option.
Q: Is the foam closed cell cross linked polyethylene?