What Floor Transition Strips Work For Uneven Edges?
By Paige Cerulli Created: January, 2023 - Modified: January, 2023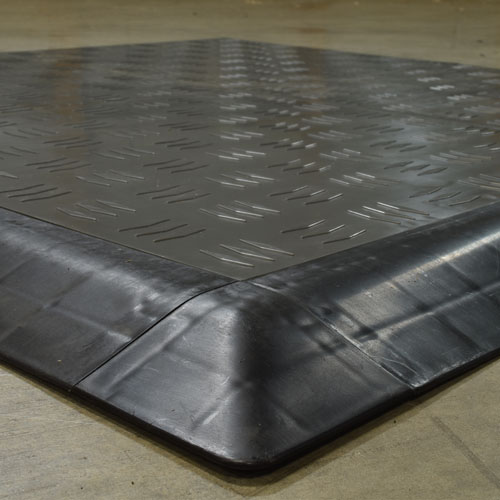 If you're installing new flooring, differences in flooring product height may result in your rooms' floors being at different heights. That can make for an inconvenient, unsightly, and unsafe transition, but floor transition strips can help to fix the problem.
Why You May Need Floor Transition Strips
When you install a new flooring product, it may be difficult or impractical to find a product that precisely matches the height of the existing flooring in other rooms. Adding a thicker or thinner flooring product will change the height of your floors, and that can create uneven edges.
That effect can also occur if you're using a modular flooring product designed to be laid on top of your existing flooring. While modular flooring is convenient, your subfloor might lead to some height differences.
The resulting uneven edges can become a tripping hazard, and they can make it difficult to navigate the space with any sort of wheeled device, like a walker, wheelchair, or cart. These edges commonly occur in doorways, right where the flooring types change.
The Best Floor Transition Strips for Uneven Edges
At Greatmats, we carry a wide variety of floor transition strips for all of your flooring needs. These strips create a smoother, beveled transition, helping to prevent tripping and making your rooms accessible.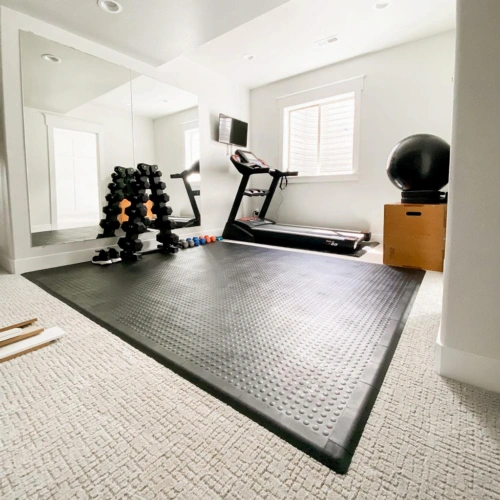 Many of these strips are easy to install yourself, particularly if you're already installing the flooring. Some strips have an interlocking edge, allowing them to connect directly to your tile flooring.
Some strips slide up against your floor and will need to be glued down. You can also find strips that are sized to connect to your existing tile, while others may need to be cut to fit.
Choosing the Best Floor Transition Strips
With so many transition strips available, you will want to choose the type of strip that's best for your flooring. That will depend on multiple factors.
Material and Color
The first consideration is the type of flooring that you're working with. Transition strips are available in many different materials, and it's generally best to choose a strip that is made of the same material as one of your flooring products.
You will find floor reducers and transition strips made of rubber, PVC, foam, and plastic. You can use them for tile to floor, carpet to wood, carpet to floor, carpet to vinyl transitions, and more.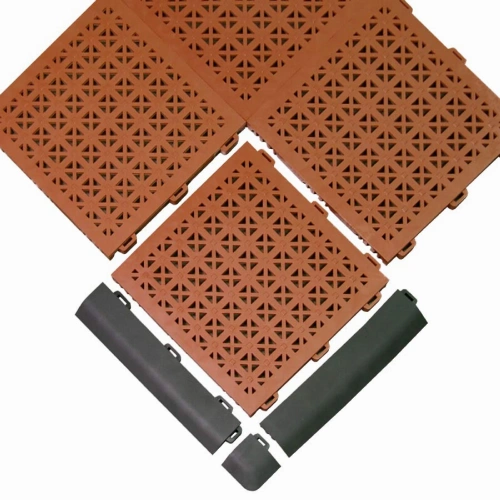 In many cases, you will find a transition strip designed to work with the specific type of flooring product that you've used. These strips are available with a wide variety of connection designs that work with popular flooring options like StayLock tiles, Ergo Matta and Comfort Matta Tiles, SoftFlex Floor TIles, and more.
These reducers are also available in a wide array of colors. Choosing a reducer that matches the material and color of one of your flooring types will help it to blend in, making for a more natural and subtle appearance.
Size
Floor transition strips range in thickness from 0.25 to 2.5 inches. It's important to choose a strip that matches the thickness of the taller flooring product that you will connect it to.
Transition strips can function as a border trim around your floor, particularly for island layouts. Alternatively, used in doorways, they act as a ramp.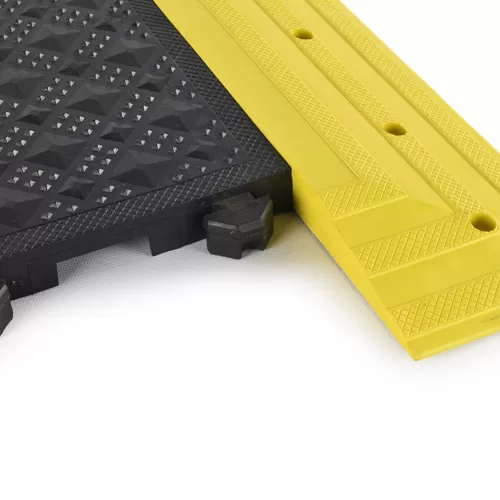 In addition to the transition strip's thickness, it's important to measure any areas where you plan to lay the strip to ensure you purchase a strip that's long enough. You can often trim these strips to fit an area.
The size of the transition strips that you choose can also make a space, like a playground, ADA accessible. ADA compliant ramps ensure that spaces are accessible to those using wheelchairs, or those who have limited mobility.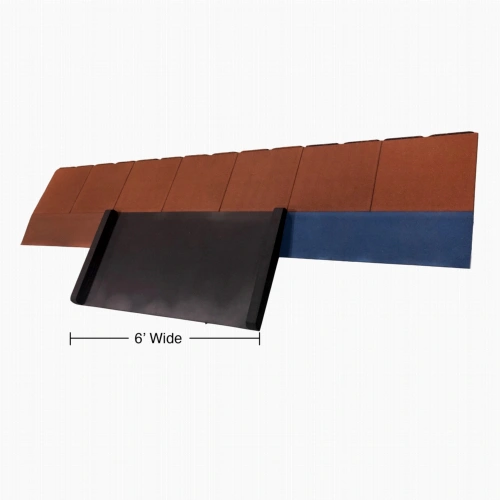 These ramps are sized to accommodate wheelchairs, and they provide an appropriate slope to maximize safety.
Caring for Transition Strips
Floor transition strips are durable and generally require no special cleaning or maintenance. Most transition strips can be swept with a broom or vacuumed.
You can also mop the strips in the same way that you care for the connected flooring. The amount of care and maintenance that the strips require will depend on the amount of foot traffic that the area sees.
Ordering Your Floor Transition Strips
If you're planning a flooring installation, it's ideal to order the transition strips at the same time that you order your flooring. Doing so will mean that you can install the transition strips at the same time that you install your flooring, saving you time and allowing you to complete the full installation.
When you order your transition strips ahead of time, you can eliminate a situation where your flooring is partially finished, and where that dangerous height difference exists. This is particularly important for installations in public areas, where you don't have a way to prevent people from walking over that uneven space.
If you have any questions about which transition strips are best for your needs, contact the Greatmats customer service team. We're happy to help ensure you buy the right product for your needs.