Supreme Soft Foot 2x60 feet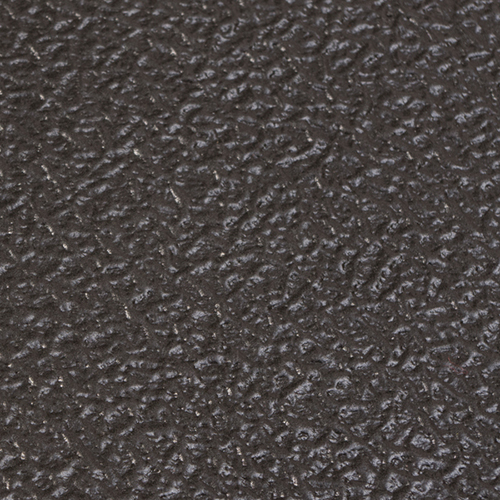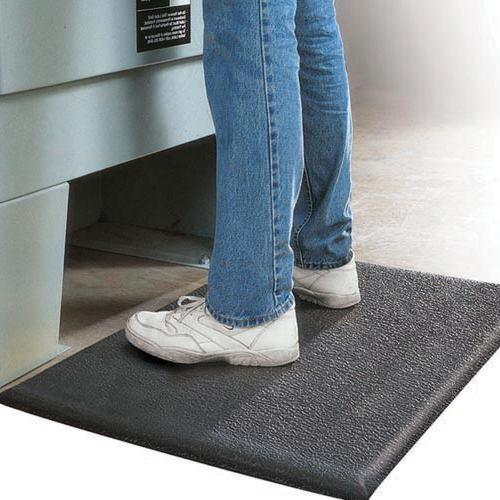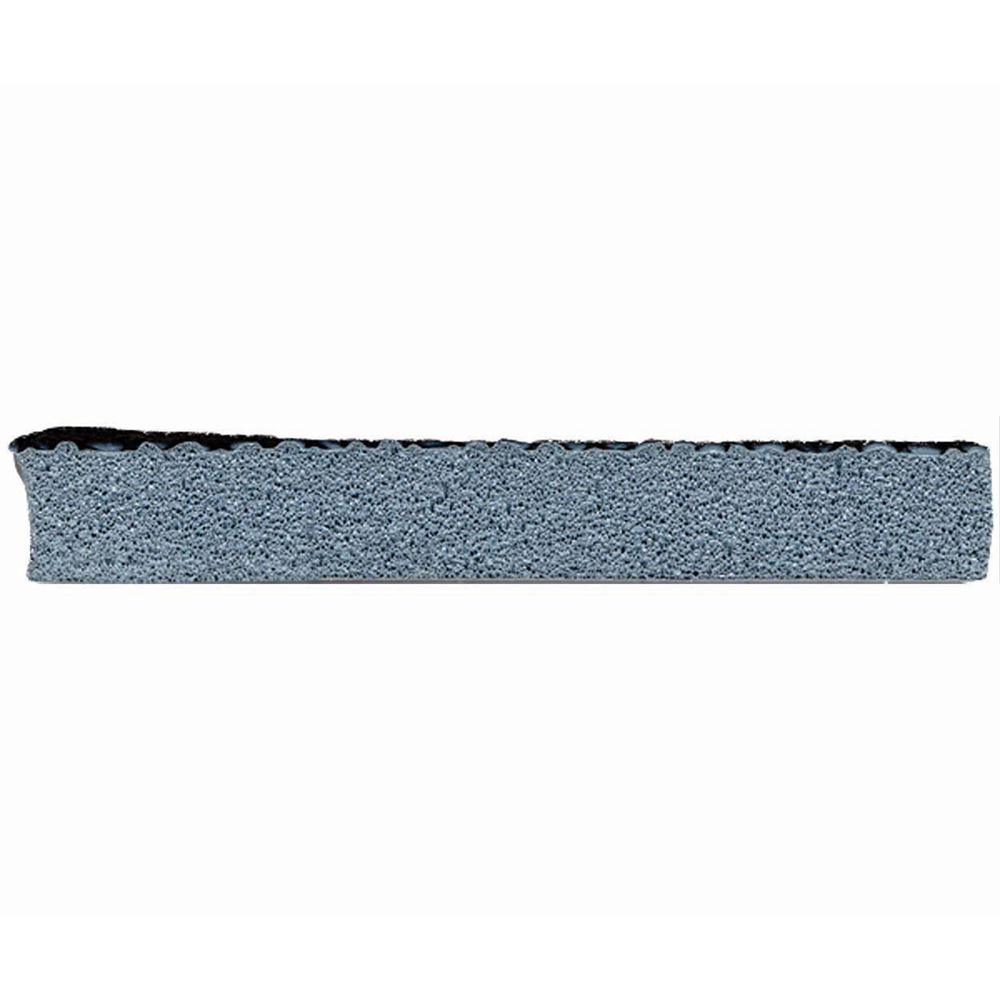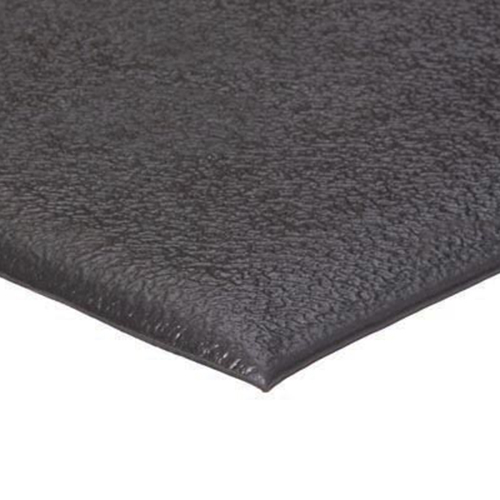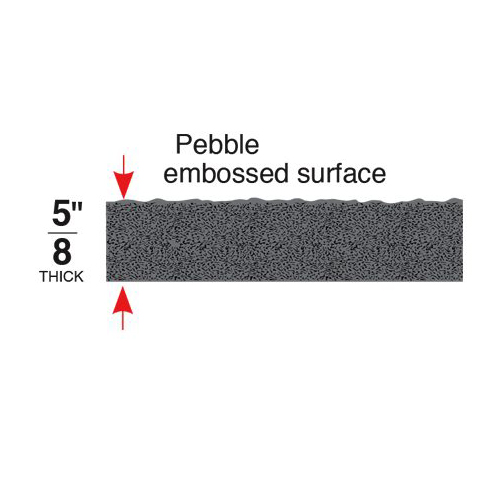 Long-wearing pebble emboss surface
Double thick foam provides extra soft cushioning
Beveled edges for increased safety
Ships Out: Estimate 4-6 Working Days

Black
TOP FEATURES
Long-wearing pebble emboss surface
Double thick foam provides extra soft cushioning
Beveled edges for increased safety
Anti slip
Anti fatigue
Made in the USA
Use Types
Factory Settings, Industrial Fatigue Mats, Standing Work Stations, Anti Fatigue Mat
NOTE: This item is a custom order and is not returnable.
2x60 Work Station Mat, Industrial Fatigue Mats, Factory Floor Mat
When you need extra thick anti fatigue mats for your home, business, or industrial setting, our Supreme Soft Foot 2x60 Feet mat provides the durability and cushioning you are seeking.
This 2x60 work station mat is ergonomically designed to provide comfort and relief for aching feet and legs. It has the same great features as our other Soft Foot mats but with increased thickness for additional comfort. These industrial fatigue mats have a pebbled surface that ensures you can keep a firm grip on the floor while you're working.

Multiple Size Options

Should you not need a full measurement of 2 by 60 feet in this soft anti fatigue mat, you can cut the mat into smaller pieces that better fit the environment and space you have. Just use a straight edge and a sharp utility knife to cut through the rubber foam blend material. It may take multiple slices to work all the way through the 5/8-inch thick mat.
The full size of this pebble texture fatigue mat will give you 120 square feet of coverage area. As a long and thin piece of factory floor mat, this shape gives you a perfect fit in front of an assembly line.
These extra thick anti fatigue mats do not require any adhesive to stick them on the floor. The weight of the mat should keep it tight to the sub-floor without curling of the edges.
By not gluing the pebble texture fatigue mat to the floor, you will be able to move this mat anywhere it's needed. This is a great feature if you have a factory or industrial setting where work is done in different areas, depending on the stage of the assembly process you're in.
However, this is a heavy style of soft anti fatigue mat. The full 2-by-60-foot mat has a weight of 114 pounds. Should you be using a smaller length of the mat, you can estimate the weight of your 2-foot wide piece as about 1 pound per square foot of coverage area.
Anti Fatigue Mat Benefits
Workers who don't have the benefit of a soft anti fatigue mat while standing to perform their jobs can suffer from many different injuries over time, so you'll want to take advantage of the ergonomic benefits of extra thick anti fatigue mats.
When standing continuously on a hard style of floor, such as cement, people tend to not move their legs or feet much. By leaving your legs stationary for a long period of time, your leg muscles will remain the same contracted position. This can make it far more difficult for your heart to pump blood through your legs and feet. Eventually, the blood will begin to pool in your lower extremities.
Common problems when blood pools in the legs and feet can include pain and swelling, tired muscles, and compression in the joints.
Our pebble texture fatigue mat has just enough compression to it that people standing on it will naturally shift positions slightly every few minutes. This causes different muscles in the legs to contract and relax, permitting a freer flow of blood through the legs and resisting pooling of blood.
Without the benefits of extra thick anti fatigue mats, the problems described above will continue to build over time. Eventually, you may start to notice workers making errors late in the day, as the muscle fatigue and sore joints take their toll.
As the problems continue to become worse, you may notice employees taking sick days in an effort to allow sore joints to heal. And finally, your employees may end up having to file workers compensation claims to try to deal with their leg injuries.
But regular use of a soft anti fatigue mat can help to alleviate all of these issues.
Avoid Mats Without Support
Although it may be tempting to try to find the pebble texture fatigue mat that has the softest materials, this doesn't work well. Mats that don't have enough support for the legs of the people standing on them will cause many of the same problems that you'll notice with the hard sub-floor.
A mat that's too soft will cause the person to sink too far into the mat, again causing them to remain motionless. Extra thick anti fatigue mats that have the proper support will encourage people to slightly move and shift their weight, contracting and relaxing leg muscles.
As an additional hazard if the mat is too soft, someone may sink so far into the mat they that may stumble or trip when they do try to move.
Ideally, a good quality pebble texture fatigue mat will allow the person to slightly compress the mat. Then, when the person moves off the mat, the material quickly returns to its original position. Having a soft anti fatigue mat that compresses and bounces back to its original shape quickly shows that the mat is maintaining its integrity well. If a mat does not bounce back, the materials may be breaking down and failing.
Mat Material Options
A rubber foam blend style of pebble texture fatigue mat does an especially good job of bouncing back after compressing.
Other extra thick anti fatigue mats may be made of rubber, while some consist of a PVC plastic material.
When comparing rubber mats with a rubber foam blend mat, a rubber mat will have quite a bit more weight to it than the rubber foam blend. If you plan to move this mat around to different locations in your home or business, having a foam blend style of mat will be easier to move around.
Foam rubber mats have a long lifespan, but a rubber mat will give you even more years of use without failing. Rubber also has a higher cost per square foot than what you'll find with a rubber foam blend.
When comparing a PVC plastic mat to a rubber foam mat, PVC plastic will weigh less and will do a better job of resisting all types of chemicals and liquids. But the rubber foam blend should last longer.
Common Use Cases
Our customers love these Supreme Soft Foot 2x60 Feet mats, because they can be used in many different work situations, including at home, at a retail setting, or in an industrial setting.
Home: Even though you may not think about it, chances are you spend a lot of time on your feet in certain areas of your home, such as in a kitchen preparing food, in a laundry room folding clothes, or in a garage performing repairs or doing woodworking. In any of these areas, you could make use of these extra thick anti fatigue mats to keep you feeling more comfortable while standing and working. Just cut the mat to fit whatever size you require.
Industrial: Factory workers often must stand for long periods of time to do their jobs, and the flooring in an industrial setting is almost always an extremely hard cement or tile. Such types of flooring are extremely unforgiving, causing problems with sore joints and tired muscles. Our pebble texture fatigue mat gives solid footing, support, and cushioning that factory workers need.
Restaurant: Because these extra thick anti fatigue mats do not absorb liquids, they work great in a restaurant kitchen, where people will be standing during food preparation. You don't have to worry about spills in the kitchen causing damage to the mats. You also can use the mats in areas where wait staff is standing to enter orders to take payments at a workstation. Even a host standing near the front of the restaurant can benefit from this type of pebble texture fatigue mat.
Retail: Plenty of areas in a retail store can successfully use this style of soft anti fatigue mat. Cashiers will stand in the same place near the cash register for long periods of time, so a cushioned mat can help them feel fresher as they work. At other places in the retail store, workers factory may have to stand continuously to stock shelves or to prepare merchandise for display in the store. Because they aren't glued to the floor, you can move these soft anti fatigue mat products around to wherever they're needed for different jobs in the retail store.
Ordering and Maintenance
You can count on the Supreme Soft Foot 2x60 Feet product to give you a long lifespan with a great durability. This is a Made in the USA product, which means only safe and high-quality materials are included in the construction of the mat.
When it's time to clean these mats, you can vacuum or sweep them to remove dry dirt and other particles. For a more thorough cleaning, you can mop the rubber foam blend material with basic household soap and hot water. If you need to clean small spots and stains on the mats, use a sponge or a scrub brush.
Just contact our customer service team to learn about all of your options for ordering these mats. Should you need a smaller mat than the 2-by-60-foot version, we do sell shorter linear lengths of the mat that are custom cut, which may fit your needs better.
Shipping
This Product Ships UPS Ground, FedEx Ground and/or Freight.
Please review our shipping disclaimer.
SPECIFICATIONS
| | |
| --- | --- |
| SKU# | A115-20-280-2x60 |
| In Stock | Yes |
| Product Type | Mat |
| Material Type | Rubber Foam Blend |
| Product Edging | Straight |
| Thickness | 5/8 inch |
| Width | 2.00 feet |
| Length | 60.00 feet |
| SF per Item | 120.00 |
| Weight | 114.00 lbs |
| Packaging | Cartons |
| Number of Pieces per Package Type | 1 |
| Non Absorbent | Yes |
| Special Adhesives | No |
| Interlock Loss | 0.00 feet |
| Interlocking Connections | No |
| Made In | USA |
| Surface Finish | Pebble pattern |
| Surface Design | Solid color |
| Installation Method | Lay flat |
| UV Treated | No |
| Reversible | No |
| Border Strips Included | No |
HOW TO'S
RELATED PRODUCTS
RELATED BLOGS